1. Milwaukee Bucks
17 min read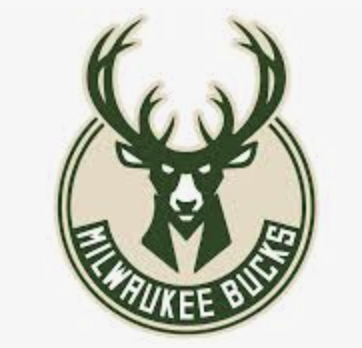 1. Milwaukee Bucks
Record: 53-12
Conference Seed: 1st in East

The Bucks were the best team in the league during the regular season, essentially from start to finish. They dominated on both sides of the ball after a relatively slow 6-3 start that saw them blow multiple big leads. Giannis Antetokounmpo has been the runaway favorite to win the MVP award for months now, and the supporting cast around him is as good as any in the league. Milwaukee took three of four against the Lakers and Clippers, and they were set to head into the playoffs as the prohibitive title favorites based on regular season performance. There's no reason to believe that has changed in the months without basketball, though it is worth noting that the Lakers were creeping closer in the early weeks of March.

Key Storylines:

Giannis chasing title, proof for the doubters
Last season ended in heartbreaking fashion for the Bucks, as they saw Game 3, and a potential 3-0 lead in the Eastern Conference Finals, slip away in triple overtime in Toronto. The Raptors never looked back, closing the series out with three more wins. Milwaukee's inability to adjust to all of the bodies thrown Antetokounmpo's way during that series left many suspicious of their title-winning potential. Giannis is, by all accounts, an improved player this season. Will it be enough to overcome the playoff double and triple teams? Can he find the open teammates and more creative ways to score? James Harden, way back in March, gave a face to a significant group of fans who don't have much faith in Antetokounmpo's ability to dominate when it matters most. If Giannis proves them wrong, there's no stopping the Bucks.

Middleton on center stage
You would think it would be hard for the second-best player on the league's best team to fly under the radar, but Khris Middleton has managed to do it. He made his second consecutive All-Star game appearance and has gotten some more respect from national basketball writers, but Middleton is still missing out on the national respect he deserves. Bleacher Report ranked him as the 10th best player in the league this season and Twitter balked at the idea of it. We'll take a deeper look into why they were right below, but it goes without saying that a title run will put Middleton in the spotlight his play warrants.

Bledsoe and Budenholzer have things to prove
Eric Bledsoe has shrunk in the playoffs as a Buck, infamously launching "Scary Terry" two seasons ago after a series of poor performances against Terry Rozier. Rozier's nickname has mostly faded, but worries about Bledsoe's postseason play have not. He will need to step up this time around to bring a title to Milwaukee. Mike Budenholzer has also failed to make the proper adjustments at times in the playoffs, most noticeably never switching Giannis onto Kawhi Leonard last season in the ECF. His teams in Atlanta and Milwaukee have never made a trip to the Finals despite tons of regular season success. Another failure to take it the distance could raise some serious questions about Budenholzer's ability to win it all.

Role players looking for respect
The media can't decide if Giannis is leaving because he has no pieces around him or if he's losing the MVP because he has better pieces than LeBron, but it's pretty clear that Milwaukee's supporting cast doesn't have the respect that its production should dictate. Giannis isn't the only
important piece in Milwaukee, and a title would be a statement too strong to ignore. The Bucks are really dang good, with and without their star.

Second title for Milwaukee?
Kareem Abdul-Jabaar led the Bucks to their first, and only, title almost 50 years ago. Another title would be a huge deal.

Quieting free agency rumors
What do Andrew Wiggins, Taylor Swift, and Harrison Ford have in common? They're not getting traded for Giannis. Every new day brings us closer to the end of the bizarre media push against a star player's likely decision to stay in a small market.

Key Stats:

Bucks second in the league in field goal percentage
A large piece of this is Antetokounmpo shooting 54.7% from the floor, the 21st best field goal percentage ever among players taking at least 19 shots per game (nineteen because he fell just short of breaking 20 per game). That's out of 526 different individual seasons. This wasn't just Antetokounmpo though. Among players that played at least 1000 minutes, the Bucks had Giannis (25th), George Hill (32nd), Khris Middleton (50th), Eric Bledsoe (63rd), and Donte DiVincenzo (90th) in the top 100. For reference, that's the top three and five of the top seven Bucks by field goal attempts. Milwaukee's best players did a great job of finding and executing their shots.

Giannis averaging 29.6 points, 13.6 rebounds, and 5.8 assists in only 30.8 minutes per game
Here's the full list of players who have matched that production with that playing time: Giannis Antetokounmpo. That's it. Antetokounmpo is the only player to average at least 25, 10, and 5 in less than 31 minutes per game. Last year, he became the only player to do it in less than 33 minutes per game. Russell Westbrook, at 34.6 minutes per game in his 31/10/10 season in '16-'17 is the next closest thing. It's hard to say if the strategy to limit Antetokounmpo's minutes will have any effect after a long layoff for everyone, but his ability to make the most out of every minute he plays should impact the postseason.
Here are a few more stats for anyone doubting Antetokounmpo's MVP campaign:
Antetokounmpo scored 156 more points than LeBron James in 331 less minutes. He pulled down 310 more rebounds as well, though James has the edge in assists by 307.
Antetokounmpo leads the league in per 36 minutes scoring with 34.5 points. Only '62 Wilt and '19 Harden have also topped 34 points per 36 minutes over a full season
Antetokounmpo led the league in usage rate, and fast break points and points in the paint per game.
This is more of a DPOY argument, but Antetokounmpo led the league in defensive BPM with a +4.1. Kris Dunn came in second among qualified players, sitting 1.0 points behind. Last season, he also led the league in defensive BPM with a +4.1, this time 1.2 points ahead of second place. A few others have come close, but only five players have had a lead of 1 point or more at the top of the defensive BPM leaderboard since it was first recorded in 1974 – Draymond Green in 2017, Nate McMillan in 1994, David Robinson in 1992, Manute Bol in 1986, and Mark Eaton in 1985. Green, Robinson, and Eaton all won DPOY. Bol lost it to Alvin Robertson, who came second in defensive BPM and played 800 more minutes. McMillan lost it to Hakeem Olajuwon, who placed fourth in defensive BPM and second in defensive win shares while playing 1400 more minutes than McMillan. Antetokoumpo also leads the league in defensive win shares, and Anthony Davis, who many seem to point to as a top DPOY candidate, has only played 126 more minutes (and produced 0.7 less defensive win shares despite the extra time). It would be absurd if Giannis lost out on an award he should have won for the second season in a row.
Giannis is the 12th player in NBA history to post a PER above 31 over a full season. His 31.6 number comes in 8th all-time. All four 31+ PER seasons since 2000 have resulted in MVPs (LeBron three times and Steph), though Michael Jordan only won the award for two of his four consecutive seasons with a PER above 31 while Wilt Chamberlain lost out three times in a row despite his impressive PER numbers.
Antetokoumpo leads the league in win share production per 48 minutes by 0.02 win shares with 0.282. He produced 0.06 win shares more than LeBron for every 48 minutes of play.
Giannis's BPM of 11.5 is the 9th best of all-time. Every season since 2000 with a better BPM has led to an MVP (again LeBron three times and Steph), though Jordan only went two for three in his seasons with a BPM above 11.5 while David Robinson failed to win the award in his sole season reaching that number.
I'll end with this:
| | | | |
| --- | --- | --- | --- |
| Stat | Giannis League Rank | LeBron League Rank | Harden League Rank |
| PER | 1 | 8 | 2 |
| Offensive Win Shares | 9 | 4 | 2 |
| Defensive Win Shares | 1 | 7 | 22 |
| Win Shares | 2 | 6 | 1 |
| Win Shares per 48 | 1 | 8 | 2 |
| VORP | 2 | 3 | 1 |
| Offensive BPM | 3 | 6 | 1 |
| Defensive BPM | 1 | 13 | 29 |
| BPM | 1 | 4 | 3 |
| Average Finish | 2.3 | 6.6 | 7.0 |
No one was better or more effective than Giannis Antetokounmpo this season, and it wasn't
particularly close.

Middleton was a top ten player in the league based on his 2020 play
This doesn't include guys like Steph and KD who didn't play much or any basketball in 2020, but it's hard to actually look at Middleton's production and have an issue with ranking him in the top 10.
Let's start with some basic counting stats –

| | | |
| --- | --- | --- |
| Stat | Middleton | League Rank |
| PPG | 21.1 | 21st |
| APG | 4.1 | 49th |
| RPG | 6.2 | 54th |
| SPG | 0.9 | 81st |
| BPG | 0.1 | 226th |
Middleton didn't block many shots, but he was one of nineteen players to average at least 20 points, 3 assists, 5 rebounds, and 0.5 steals per game. No new names are added to the list if you switch the 0.5 steals for blocks. Two of those nineteen players – Steph and Kyrie – played in twenty-five games between the two of them. Of the other sixteen (not including Middleton himself), only eight finished ahead of Middleton in all four statistical categories. Those eight were Giannis, LeBron, James Harden, Kawhi, Luka, Brandon Ingram, Russell Westbrook, and KAT, who only played 35 games on the season. That doesn't mean Middleton stands alone as the eighth or ninth most productive player in the league – Trae Young, Bradley Beal, and Damian Lillard have strong arguments to surpass him despite their lesser rebounding numbers – but it does put him in the argument for a spot right around the top 10 in counting stat production alone. And his case only gets stronger from here.
Let's look at some shooting numbers –

| | | |
| --- | --- | --- |
| Stat | Middleton | League Rank |
| FG% | 49.9 | 30th |
| FGA per game | 15.5 | 29th |
| 3PT% | 41.8 | 10th |
| 3PA per game | 5.8 | 47th |
| FT% | 90.8 | 3rd |
| eFG% | 57.7 | 24th |
| TS% | 61.9 | 22nd |
| Mid-Range FG% | 52.3 | 2nd |
| % of points from mid-range | 24.0 | 4th |
With his combination of volume and efficiency, Middleton has a pretty strong argument to be at the top of the league here. If he can get his season FG% up by 0.1% or more in Orlando, he will become the fifth player in NBA history to shoot 50/40/90 while averaging at least 20 points per game (KD, Larry Bird twice, Dirk, Steph). If you replace the 20 points per game with a usage rate of 25%, then you end up with the same group of players. And Middleton, with a usage rate of 26.2%, would still be set to join them. He's one of five players ever to shoot at least 49% from the field on 15 or more shots per game and at least 40% from three on five or more threes per game. Only Steph, KD, Kyrie and KAT, in his 35 games this season, have done it. No one mixed overall efficiency, efficiency from beyond the arc, and shot volume from all over the court over the full 2020 season like Middleton did. Now, there's no doubt that playing alongside the MVP helps there. We saw what happened to Malcolm Brogdon's efficiency in Indiana, and Middleton's efficiency would also take a hit elsewhere even if the drop was smaller. But this is what Khris Middleton did this season, and that's what we're talking about here. This isn't about the ten best or most talented players. It's about the ten best NBA seasons in 2020, and Middleton has a strong argument across the board to be included in that.
Let's end with a look at his advanced stats –

| | | |
| --- | --- | --- |
| Stat | Middleton | League Rank |
| PER | 21.4 | 25th |
| Usage Rate | 26.2 | 35th |
| Win Shares | 7.4 | 15th |
| Win Shares per 48 minutes | 0.214 | 11th |
| Offensive Win Shares | 4.3 | 20th |
| Defensive Win Shares | 3.1 | 14th |
| Offensive BPM | 3.4 | 20th |
| Defensive BPM | 0.9 | 44th |
| BPM | 4.4 | 15th |
| VORP | 2.7 | 19th |
Nine players ended up higher than Middleton in PER, win shares, BPM, and VORP – Antetokounmpo, Harden, James, Jokic, Lillard, Davis, Doncic, Leonard, and Butler. Only KAT, again in 35 games, Chris Paul, and Rudy Gobert finished higher in three of the four, though Middleton beat out Paul in win shares per 48 minutes despite trailing in total win shares. Regardless, the advanced metrics paint Middleton as someone who was right at or right behind that 10th spot, and, when you throw in his overall production and his potentially league-leading mix of volume and efficiency, it's hard to conclude that he doesn't deserve that overall top 10 spot. Khris Middleton is elite, and it's time that everyone recognized it.

Bucks +4.6 per 100 possessions when Giannis sits
Milwaukee is undoubtedly better when Antetokounmpo plays (+16.4), and their bench play fell off slightly heading into the break. That said, +4.6 is still an incredible number given that it comes without Giannis. For comparison, the Sixers with Joel Embiid on the court are +4.6 per 100 possessions. That +4.6 number is better than the Pacers with Domantas Sabonis on the court, and it beats out the overall numbers of the Rockets, Jazz, Heat, Nuggets, and Thunder. To further drive in this point, the Bucks,
when Giannis sits, have performed better on a pure points scored vs. points allowed basis than every full team but the Lakers, Clippers, Celtics, Raptors, and Mavs. That's over a sample of nearly 1100 minutes as well, which should be more than enough to conclude that the Bucks have a really strong team overall. To put this advantage into more perspective, let's rank each potential contender by their performance without their star.

| | | |
| --- | --- | --- |
| Team | Star | +/- per 100 possessions when star sits |
| Mavs | Luka Doncic | +5.3 |
| Bucks | Giannis Antetokounmpo | +4.6 |
| Raptors | Pascal Siakam | +3.1 |
| Clippers | Kawhi Leonard | +1.3 |
| Sixers | Joel Embiid | +0.3 |
| Heat | Jimmy Butler | +0.2 |
| Lakers | LeBron James | +0.1 |
| Pacers | Domantas Sabonis | -0.2 |
| Nuggets | Nikola Jokic | -0.6 |
| Rockets | James Harden | -0.8 |
| Celtics | Jayson Tatum | -1.1 |
| Jazz | Rudy Gobert | -3.2 |
| Thunder | Chris Paul | -4.5 |
The Bucks are deep.

Bucks +16.4 when Giannis plays
Let's go back to that number, bringing back the same chart, but this time looking at each team when their star plays.

| | | |
| --- | --- | --- |
| Team | Star | +/- per 100 possessions when star plays |
| Bucks | Giannis Antetokounmpo | +16.4 |
| Clippers | Kawhi Leonard | +11.3 |
| Lakers | LeBron James | +10.9 |
| Celtics | Jayson Tatum | +10.4 |
| Raptors | Pascal Siakam | +9.2 |
| Mavs | Luka Doncic | +6.5 |
| Jazz | Rudy Gobert | +5.8 |
| Rockets | James Harden | +5.6 |
| Thunder | Chris Paul | +5.6 |
| Heat | Jimmy Butler | +5.3 |
| Nuggets | Nikola Jokic | +5.0 |
| Sixers | Joel Embiid | +4.6 |
| Pacers | Domantas Sabonis | +3.4 |
Giannis is really good. For reference, the Bucks were only +12.5 when Giannis played last season. Those four points can be the difference between winning and going home when rotations shorten and the stars make an even greater difference in the postseason.

Bucks also better than +11.3 (Clippers with Leonard) when Donte DiVincenzo, Eric Bledsoe, Wesley Matthews, Khris Middleton, Brook Lopez, and George Hill play
Those are the top seven Bucks by average minutes played, and they all hold better on-court point differential numbers than any of the non-Milwaukee players listed above.

Bucks boast defensive rating of 101.6
The Raptors are in second with a defensive rating of 104.9. That 3.3 point difference is roughly equal to the difference between the Raptors and 8th-place Nets (3.4). The Bucks have the best defense in the league by a significant margin.

Brook Lopez throws hat into DPOY ring
Lopez isn't going to be the Defensive Player of the Year, but it's hard to say he doesn't belong on a list of the league's five best defenders. Lopez ranked third in blocks per game, only trailing Anthony Davis by less than a tenth of a block. He was second in the league in block percentage, trailing only Hassan Whiteside. He was fourth in the league in defensive win shares, trailing only Antetokounmpo, Davis, and Rudy Gobert. He was also fourth in defensive BPM, trailing only Giannis, AD, and Kris Dunn. Lopez easily led the league in contested twos per game, with 15.9. Gobert, in second, contested 13.3 twos per game. Lopez then led the league in contested shots (both twos and threes) by 3 shots per game over Gobert. His offense wasn't as effective this season – he shot an ugly 29.6% from deep on just under 5 attempts per game – but Lopez is an indispensable part of Milwaukee's defense.

The other Lopez does his part too
There's a reason that Robin comes off the bench, but he did his job defensively when he played. He was second to only Brook in contested twos and total shots per 36 minutes, and he led the league in box outs per 36 minutes. Both Lopezes were keys in Milwaukee's ability to control the defensive rim.

Milwaukee's average point differential is +11.3
The Lakers are in second with a point differential of +7.4. That 3.9 point difference is right between the difference between the Lakers and 7th-place Rockets (3.6) and the Lakers and 8th-place Heat/Jazz (4.2). The number also has historical significance. Only five other teams finished a season with an average point differential above +11. Four won a title ('71 Bucks, '72 Lakers, '96 Bulls, '17 Warriors). The other lost in the Finals to a team with a better average point differential ('72 Bucks). Additionally, four of the six teams to finish with an average point differential between +10 and +11 won a title ('92 Bulls, '97 Bulls, '08 Celtics, '15 Warriors), with both exceptions falling to the Thunder in 2016 (Spurs, Warriors). Put all that together, and nine of the previous eleven teams to finish with an average point differential above +10 either won the championship or lost to a team with a better point differential. History is on Milwaukee's side here.

Bucks own the defensive boards
Milwaukee averaged 42.2 defensive boards per game, 4.6 more than the 2nd-place Nets. That 4.6 rebound difference is equivalent to the difference between the Nets and the 24th-place Suns. Let's say that again. The Milwaukee Bucks are so much better than everyone else at securing the defensive glass that the difference between them and the 2nd-place Nets is the same as the difference between the Nets and the 24th-place Suns. I went back to see the last time something similar happened. Last season, the Milwaukee Bucks averaged 40.4 defensive boards per game, 3.5 more than the 2nd-place Sixers. That 3.5 rebound difference was equivalent to the difference between the Sixers and the 25th-place Timberwolves. I'm sensing a theme here, and it's one that grows out of Milwaukee's defensive philosophy of protecting the paint above all else.
NBA.com holds team defensive rebounding data going back to 1997. That's twenty-two seasons before 2019, and not once in any of those seasons did the best defensive rebounding team lead the next best team by even two defensive boards per game. I switched to basketball-reference and kept going, still looking for a league-best defensive rebounding team to lead the 2nd-place team by at least two defensive rebounds. I made it all the way back to 1974, when offensive and defensive rebounds were recorded as separate categories for the first time. No one in recorded NBA history has ever come close to doing what the Bucks are doing on the defensive glass right now.
One more look at this – the Bucks lead the league in total rebounding by over three rebounds per game despite ranking 25th in offensive rebounding. That's pure domination in defensive rebounding.

Bucks lead league in pace
Now I'm obligated to look deeper into the previous bullet point. The Bucks are also the fastest team in the league, according to NBA.com's pace rankings. That opens the door for more possessions and rebounds, and while the Bucks are still the best defensive rebounding team in the league by any measure, some of their seeming dominance is likely due to the speed at which they play. On the other hand, playing as fast as possible and sending bodies to secure the boards are two philosophies that don't always mix. There's a reason that we've never seen teams put up dominating defensive rebounding numbers like the Bucks before. The fastest teams are often more concerned with going fast than preserving each and every possession, and Milwaukee's ability to do both is an incredibly impressive accomplishment.

Antetokounmpo, both Lopez brothers holding opponents to under 52% from the field within five feet of the rim (NBA.com)
Milwaukee's league-best defense is centered around their ability to protect the rim. Their goal is to funnel opponents into their paint-patrolling behemoths to force those opponents into low-efficiency mid range looks or shots at the rim that only have a 1-in-2 success rate with Antetokounmpo or the Lopezes present. Shooting 52% at the rim would put a player well into the bottom third of the league, and it's for this reason that the Bucks are so dominant defensively. Both Antetokounmpo and Brook Lopez are in the top 4 in defensive win shares and defensive BPM. The Lakers, with two players in the top 14 in both, are the next closest thing. This is especially important because the Lopezes are number one and two in the league in contested twos and contested shots per 36 minutes, per NBA.com, with Brook leading the league in both on a per game basis. The Jazz, with Tony Bradley and Rudy Gobert ranking 5th and 10th in both per 36 minute categories, are the only other team with two players on the list. Milwaukee's rim protectors see a ton of shots each night, which makes their ability to hold opponents to such low efficiency all the more important.

George Hill quietly leads the league in 3PT%
George Hill shot 48% from three this season to lead the league. There was a 2.7% gap between him and Seth Curry in second. I bet you didn't know that. Another cool George Hill stat – he ranked 41st in offensive win shares and 208th in minutes played. Don't be surprised when he makes a big impact on the playoffs. He had cooled off from three and suffered through injuries in the last 10-15 games before the break, which makes his big lead all the more impressive. Hill's calming presence is going to be a factor either way, but he can change games if the stroke is working again.

Donte DiVincenzo wildly impressive defensively
Here's a list of players that trailed DiVincenzo in both defensive win shares and defensive BPM :
Kawhi Leonard
Kyle Lowry
Tobias Harris
Jimmy Butler
Marcus Smart
Robert Covington
Joel Embiid
Russell Westbrook
Paul George
Patrick Beverley
The list goes on for a while because only fourteen NBA players were better than DiVincenzo in either stat. Only three (Giannis, AD, Brook Lopez) were better in both. There's no doubt that he benefited from the teammates around him, but DiVincenzo is quickly becoming one of the most impactful defenders in the league. The numbers don't lie, and he also ranked sixth in the league in steal percentage.
Bledsoe solidifies role as third option
Eric Bledsoe was third on the Bucks in scoring (15.4 points per game), second in passing (5.4 assists per game), and fifth in rebounding (4.6 boards per game). He's the third-best offensive player in Milwaukee, and his ability to get to the rim is an important aspect of their offense. The key this time around for Bledsoe will be avoiding the postseason slump. There's no question that his play has suffered in the playoffs the last two seasons. The rate of Bledsoe's win share production was sliced at least in half from regular season to postseason, and both his scoring and passing numbers lowered slightly. The effect has seemingly grown in Milwaukee's series losses, with Bledsoe birthing Scary Terry Rozier in 2018 and struggling against Toronto in 2019. That's a worrying trend, but a reversal of those fortunes this summer would make the Bucks nearly impossible to beat.

In losses, Bucks shoot 31% from three and allow average of 16.2 threes on 41.5% shooting
Here is the potential weakness. No team in the league allows more threes or higher percentages from beyond the arc in their losses. Milwaukee's defensive strategy can open the door for opponent threes, and the worst case scenario of that effect has been a major culprit in many of their defeats. The Bucks have often shot well below average from deep in losses as well, as they averaged 35.6% from three in all games, a nearly 5% increase from their shooting percentage in losses. It doesn't matter if Giannis can find the open teammate out of double teams if those teammates don't hit the open shot. The good thing for the Bucks, and the reason that they should be the title favorites, is that the odds of them going cold while their opponent goes red hot four times out of seven is unlikely to say the least. The supporting cast has stepped up far more often than not, and Milwaukee's efforts to protect the rim are often enough to keep opposing offenses at bay, as their league-best defensive rating shows. The Bucks might just need to avoid the unlikely to take home a title, and that puts them in a great spot.

Marvin Williams brought in for Death Lineup?
One thing that the Bucks really didn't have was a second big wing that could switch everything alongside Middleton. The only other players on the roster between 6'7″ and 6'10" were Kyle Korver and Ersan Illyasova, two of the slower players on the team. In Williams, the Bucks now have another 3-and-D wing to throw in alongside Giannis, Middleton, Bledsoe, and, likely, DiVincenzo in Milwaukee's version of Golden State's Death Lineup. The league isn't ready for Giannis at the 5.