15. New Orleans Pelicans
38 min read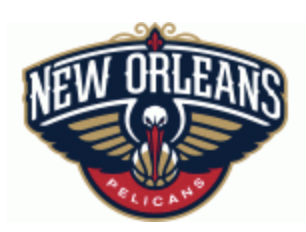 15. New Orleans Pelicans
Record: 28-36
Conference Seed: T-9th in West

The Pelicans couldn't have started the season any worse. First there was the announcement that Zion Williamson, the number one pick, would miss six-to-eight weeks with a knee injury. He ended up missing about three months. Then there were short-term injuries to Derrick Favors, Lonzo Ball, Jrue Holiday, and more, which consistently left New Orleans without two or three of their best players on any given night. Throw in an aversion to playing defense, and you've got a 6-22 start that left the Pelicans way behind the rest of the pack as we entered the Christmas season. That start culminated in a deflating thirteen game losing streak that left little hope. Ball and Favors eventually got healthy at the same time, however, and New Orleans started to pick up some wins. They won enough to get back into the playoff picture, and they'll be heading to Orlando with a fighting chance to make it to the postseason. Before the suspension, they had as much momentum as any team in the league.

Key Storylines:

Did the Pelicans crush the AD trade?
Let's take a look at similar trades over the years. Here are some recent examples of players that have been traded after posting at least ten win shares in three or more of their final six full seasons with their original team (Davis posted four in his last six seasons with New Orleans):
| | | |
| --- | --- | --- |
| Player | Age | WS over final six seasons with original team |
| Keven Garnett | 30 | 88.4 |
| Shaquille O'Neal | 31 | 78.8 |
| Chris Paul | 31 | 78.2 |
| Chris Paul | 25 | 76.5 |
| Chauncey Billups | 32 | 73.7 |
| Dwight Howard | 26 | 71.7 |
| Shawn Marion | 29 | 71 |
| Anthony Davis | 26 | 65.9 |
| Russell Westbrook | 30 | 59.8 (half season in 2014) |
| Amar'e Stoudamire | 27 | 57.3 (only played 3 games in 2006) |
| Peja Stojakovic | 28 | 55.7 |
| Tracy McGrady | 24 | 48.2 (only 4 seasons) |
Of the twelve players here, Davis is tied with Howard as the third youngest. That has to be taken into account, but it's also true that he's near the bottom of this list in win shares, especially when you consider Stoudamire's missed season and the fact that McGrady only played four seasons in Orlando. Davis had also never advanced beyond the second round, unlike a potential comparison in Howard. He was essentially forcing his way out of New Orleans as well. Many of the players on this list were doing the same thing, but that leaves Davis's trade value even at best with everyone in that regard. With all that in mind, we would expect Davis's overall trade value to sit around the middle of this group. Age, and Los Angeles's dire need to acquire a second star, would boost Davis over someone like Marion or Billups, but they aren't enough to put him near the top of the twelve.
So, how does the return stack up against the rest? I ranked them, somewhat subjectively, below. A 1 means a terrible return while a 10 means the opposite. I would scroll through if you're not interested in reading about all the moving pieces involved in major trades.

12) Stoudamire
Return: Protected second-round pick
Analysis: This was a sign-and-trade deal after Stoudamire opted out of his contract and eventually joined the Knicks in free agency. He signed a 5 year, $100 million contract, and the Suns, according to the official NBA announcement on the deal, got the second-round pick. I have absolutely no idea what became of that pick. I can't find anything, and there are no details on the year of the pick. In any case, this wasn't quite the same situation that the Pelicans could have found themselves in if they hadn't found a trade, as the Suns were really good with Stoudamire and Steve Nash. This was an aging, injury-prone star wanting to play for his dream team rather than a younger star becoming annoyed by a consistent lack of success. As a result, it's a little hard to rip the Suns, who were going to have to take apart a rapidly aging team within a few years anyway. Phoenix made the Western Conference Finals in Stoudamire's final season, so I can't blame them for not looking around for a potential trade during the season either. This was really just a case of two parties going as far as they could together before the player decided to play for his favorite team while he still had a little left in the tank. I'll still give this a one just because, to put it simply, there was no return. Seeing a star walk in free agency is just about the worst possible scenario, even if that star is near the end of their career like Stoudamire.
Return Score: 1

11) Billups
Return: Allen Iverson
Going with Billups: Antonio McDyess, Cheikh Samb
Analysis: This trade sucked for the Pistons. Iverson was 33, and he only lasted 54 games in Detroit. He finished the season with 2.7 win shares before leaving in free agency. The Pistons, who had failed to get back to The Finals in three consecutive seasons following their 2004 championship, got impatient and took a huge risk on A.I. It failed dramatically. Billups, on the other hand, produced 25.2 win shares in two-and-a-half relatively successful seasons with Denver before being included in the massive Carmelo Anthony trade that landed the Nuggets a significant amount of young talent. McDyess never played in Denver after this trade, and Samb produced -0.1 win shares in 24 minutes with the team, but Denver absolutely crushed this deal. I won't go deeper into the Anthony trade since Billups was 34, nearing the end, and not the main piece, but this was a trade that, in the best possible light for Detroit, saw them give away a highly productive point guard for one who did very little for them. It was just a terrible move.
Return Score: 1.3

10) Paul to Clippers (2011)
Return: Eric Gordon, Chris Kaman, Al-Faroq Aminu, Minnesota's 2012 first-rounder (Austin Rivers)
Going with Paul: Two second-rounders, which eventually became Bobby Brown and Nick Young
Analysis: This one didn't end well for the Hornets, who became the Pelicans, who basically ended up in the same situation about a decade later with Davis. There were some extracurriculars involved in the Paul trade with Hurricane Katrina and the team ownership crisis, but this is about as similar of a situation as you can get to Davis's. If anything, the return should be better given that one, Paul was better than Davis is, and two, the league owned the Hornets at the time and was making sure a fair trade occurred. Unfortunately, that didn't really work out. Gordon played five years in New Orleans, producing only 9.3 win shares. He produced more in both Los Angeles and Houston (where he is now), despite only playing three and four seasons in those cities, respectively. He left for the Rockets as a free agent. Kaman played one season in New Orleans, which led to 0.7 win shares. Aminu, in three seasons, produced 7.6 win shares before leaving for Dallas in free agency. Rivers was less than stellar for the Hornets/Pelicans, finishing with only 0.2 win shares in two-and-a-half seasons with the team before being traded in a deal that landed Quincy Pondexter (2.3 win shares in half a season) and Branden Dawson (traded to the Clippers for $600,000). So, we've got 20.1 total win shares and zero franchise-changing players involved here. For those keeping track at home, Paul hit twenty win shares about halfway through his second season in LA and ended up topping ninety there before he was done. Brown, Young, and Dawson actually ended up producing 0.0 win shares for the Clippers, so that part of the deal meant very little. New Orleans still got beaten badly here.
Return Score: 1.5

9) Marion
Return: Shaquille O'Neal
Going with Marion: Marcus Banks
Analysis: Marion, who was 29 at the time, was never the same after this trade, as he produced 31.7 win shares in the seven plus seasons following the trade after producing 85.3 of them in the eight plus years before the deal. Reaching thirty win shares in seven seasons is good, but it's also production that you are willing to sacrifice to improve your title chances. That's what the Suns believed they were doing with this trade, but that improvement never materialized with an old and beat-up Shaq. Steve Kerr, the GM of the Suns at the time, has admitted that he missed on this one. It wasn't that Shaq was bad with the Suns. O'Neal finished out the 2008 season in Phoenix (this was a mid-season trade) and then had a good 2009. He actually led the league in field goal percentage that season and produced 7.8 win shares to go along with the 1.7 that he produced in twenty-eight games in '08. That's 8.5 win shares in about a season and a third, but O'Neal just never fit perfectly with the run-and-gun Suns. Amid a coaching change following disagreements between Mike D'Antoni and the franchise, they missed the playoffs for the first time in five years. The Suns returned to the Western Conference Finals the following year, without O'Neal, but Stoudamire left following that season, leaving Phoenix looking back at a missed title window. The summer before that final run, Shaq was traded Cleveland for Sasha Pavlovic, Ben Wallace, and a pick that turned into Dwayne Collins. Collins never played in the league, Pavlovic was released before playing a game for the Suns, and Wallace, who was 34 at this point, was waived about a month after the trade. So, to summarize, the Suns turned Marion (31.7 win shares after this trade) and Banks (1 win share after this trade) into Shaq, who produced 8.5 win shares for them. That's not quite as bad as the Paul deal, but it's pretty dang bad.
Return Score: 2

8) Stojakovic
Return: Ron Artest
Analysis: Stojakovic was a 28 year old sharpshooter on a terrible Kings team. Artest was a 26 old who had won Defensive Player of the Year two seasons before. He had also missed all but seven games of the season prior after his suspension from the Malice in the Palace incident, and he had been benched in Indiana after requesting a trade following public trade rumours. Like the Marion trade, this was justifiable when it happened. Stojakovic, as a shooter, wasn't necessarily made to carry a team, and Artest, who happened to be two years younger, supposedly had a better chance at exerting a greater influence. That never really happened. Artest was in Sacramento for a little over two seasons. He produced a decent 13.6 win shares there, but the Kings didn't get better. He was then involved in a trade for Bobby Jackson (1.2 win shares in one season before being waived), Donte Greene (1.6 win shares in four seasons before never playing again), and a pick that became Omri Casspi (5 win shares in two seasons). Casspi was traded with a second rounder that eventually became Jordan Bell to the Cavs for JJ Hickson, who produced -0.1 win shares in 35 games with Sacramento before getting waived. So, to recap, the Kings got 21.3 win shares out of this trade. No one directly or indirectly involved lasted for more than four seasons, and everyone but Greene was out after a maximum of two seasons. That's not a very impressive return. Stojakovic produced 14.6 win shares in Indiana and New Orleans while Artest was with the Kings, beating him there despite only playing 13 games in 2007. He produced a total of 22.7 win shares over the remainder of his career after the trade, which slightly beat out the total production of everything the Kings ended up getting through this trade. Sacramento wasn't going anywhere by keeping Stojakovic around, but it feels like they could have gotten more from trading him.
Return Score: 2.5

7) Garnett
Return: Al Jefferson, Ryan Gomes, Sebastian Telfair, Gerald Green, Theo Ratliff, two first-rounders (Jonny Flynn and Wayne Ellington)
Analysis: Minnesota didn't get a great return for Garnett, but all of the moving pieces here are wild. Despite the number of players involved in the trade, only Jefferson (17.2 win shares in three seasons) and Gomes (9.7 win shares in the same three seasons) ever did much of anything for the Timberwolves. Jefferson was traded for Kosta Koufous and two picks that eventually turned into Donatas Montejunas and Terrence Jones. Koufous produced 0 win shares in 39 games in Minnesota before being included in the Carmelo Anthony deal (lot of guys in this one). I won't count the players the Melo trade brought to the Timberwolves because Koufous wasn't even close to being one of the five most important players in that deal. Montejunas, the 20th pick in the 2011 draft, was traded on draft night, along with Flynn and a second-rounder, for Brad Miller, Nikola Mirotic, Chandler Parsons, and a pick that became Andre Roberson. Miller produced 0.2 win shares in fifteen games in Minnesota. Mirotic never played for the Timberwolves, but he turned into Norris Cole and Malcolm Lee. Lee produced 0.5 win shares in thirty-five games across two seasons for Minnesota. Cole never played there, but he turned into Bojan Bogdanovic, who turned into Michael Beasley, who produced 2.2 win shares in two seasons for the Timberwolves before leaving to join the Suns in free agency. Parsons, who was drafted by the Rockets on the same night Montejunas was drafted by the Timberwolves, was, after being traded to the Timberwolves, traded back to the Rockets that same night for cash. Then there's Roberson, who never played for the Timberwolves, but was eventually traded with Lee, from a few lines above, for cash and a pick that eventually netted Alessandro Gentile. That is a fantastic name, but Gentile, an Italian, has never played in the NBA. Now we go back to Terrence Jones, who was part of the Jefferson trade. You won't believe this, but he never played for the Timberwolves, as they only owned the pick with which he was eventually drafted. He was picked by the Rockets, who sent Chase Budinger and Lior Eliyahu to Minnesota for the right to pick Jones. Budinger produced 2.9 win shares in three seasons with Minnesota. Eliyahu, an Israeli who was drafted way back in 2006, has never appeared in the NBA. He was still included in another trade just last year, though the big piece was the $3.6 million in cash that was sent to the Warriors. Eliyahu had absolutely zero actual on-court relevance to that trade, so I won't be including the return (Treveon Graham and Shabazz Napier) in the Garnett haul. Gomes (remember him?) was traded, along with Luke Babbitt, for Martell Webster, who produced 3.3 win shares in two seasons as a Timberwolf before being waived. He ended up with the Wizards. The other five members of the original trade, including the two eventual rookies, combined to produce 1.7 total win shares while in Minnesota. Ellington joined Jefferson and Gomes in lasting for only three seasons, the longest stay for any of the players tied to this trade. Telfair played one season in Minnesota (0.1 win shares) before being involved in a summer trade that landed Quinten Richardson, who was traded about twenty days later for Mark Blount. Blount played 124 games in Minnesota, producing 4.3 win shares in that one plus season. He was then traded, along with Ricky Davis, for Michael Doleac, Wayne Simien, Antonie Walker, and a first-rounder. Doleac finished his career with Minnesota, producing 0 win shares in 24 games. Simien was waived after the trade. He briefly ended up in Spain before becoming a Christian minister. Walker also finished his career in Minnesota, producing 0.1 win shares in 46 games. The pick became Ty Lawson, who was traded to Denver for a future pick that became Luke Babbitt, who was eventually traded with Gomes for Martell Webster. That brings us full circle. Green was traded for Kirk Snyder and a pick that became Paulao Prestes. Snyder actually produced 0.9 win shares in only twenty-seven games, but he left for China after the season. Prestes never made it up from Brazil. Ratliff was cut seven months after the Garnett trade. Flynn was included in the Montejunas trade above. Ellington was traded for Dante Cunningham, who produced 6.4 win shares in two seasons as a Timberwolf before signing with the Pelicans as a free agent. So, to recap, Minnesota, for all of that, got 48.4 total win shares out of the Garnett trade, which landed, directly or indirectly, zero players that stayed for more than three years. Garnett was a 30 year old on a team that wasn't going anywhere, so the Timberwolves do get credit for pulling the trigger and giving their franchise player an actual chance at a title. The return just wasn't any good.
Return Score: 3

6) McGrady
Return: Steve Francis, Kelvin Cato, Cuttino Mobley
Going with McGrady: Reece Gaines, Juwan Howard, Tyronn Lue
Analysis: There are a lot of pieces involved on both sides here, so let's look at each team.
The Rockets received McGrady, who produced 29.2 win shares for them in just over five seasons. He was at his best in Orlando, but he had some really good seasons in Houston too. He was then a major piece in a trade that netted the Rockets Jordan Hill, Jared Jeffries, Royce White, Hilton Armstrong, and Kevin Martin. Hill produced 3.9 win shares in Houston before being traded for Derek Fisher and a pick that eventually became Mitch McGary. Fisher was waived and the McGary pick, before it became McGary, was a piece of the James Harden trade. Jeffries produced 0.5 win shares before being waived. White never played for Houston and was eventually traded for a protected pick that the Rockets didn't receive due to the protections. Armstrong played nine games in Houston (-0.2 win shares) before joining the Wizards in free agency. Martin produced 15.1 win shares for Houston before being another piece of the Harden trade. The package for Harden and other smaller pieces was Martin, the McGary pick, another pick, and Jeremy Lamb, who had just been selected in the first round. There's enough involvement here for me to include the Harden trade in the McGrady return. The Rockets received Lazar Hayward (waived), Cole Aldrich (0.2 win shares before being a smaller part of a trade so we'll go no deeper), Daequan Cook (0.1 win shares then waived), and Harden, who has produced 112.4 win shares as a Rocket. Going back to the original McGrady trade, Gaines produced 0 win shares before being traded with two second-rounders for Mike James and Zendon Hamilton. James produced 2.2 win shares before being traded for Rafer Alston, who produced 17.9 win shares in roughly three seasons before being the only out-going piece in a deal that landed the Rockets Kyle Lowry and Brian Cook. Cook was waived after producing -0.3 win shares, but Lowry was responsible for 18 win shares as a Rocket before being traded for Gary Forbes and the other pick involved in the Harden deal (further justifying his inclusion here). That pick, for those interested, was used on Steven Adams. Forbes was waived before playing a game. Hamilton, part of the James-Gaines trade, was also waived before playing a game. That brings us to Juwan Howard, who produced 11.8 win shares in three seasons with Houston. He was then traded to the Timberwolves to bring Mike James (yes, that Mike James) back to Houston. The Rockets also got Justin Reed in the deal, but he was waived and never played in the league again. James only produced 0.4 win shares this time around. He lasted about one-third of a season before he was involved in a three-team trade that landed Sergei Lishouk, Bobby Jackson, Marty Leunen, and Adam Haluska for the Rockets. Lishouk, a Unkranian, never played in the NBA. Jackson produced 1.2 win shares before being involved in a Ron Artest trade with the Kings. He played 21 minutes per game for the Kings the next season, so I'll include this trade as well. The Rockets received Artest, Patrick Ewing Jr. (the son of the Hall of Famer), and Sean Singletary. Artest produced 5.5 win shares in a single season with Houston before joining the Lakers as a free agent. Ewing Jr. never played for the Rockets and was traded for Frederic Weis, a Frenchman that never played in the NBA. Singletary didn't play for the Rockets either, but he was traded for DJ Strawberry, who also didn't play for the Rockets. This brings us to Leunen, who never played in the NBA. However, he was traded to the Clippers for Sergei Lishouk (yes, that Sergei Lishouk) and Josh Smith. Smith produced -0.4 win shares in twenty-three games for the Rockets before joining the Pelicans in free agency. Then there's Haluska, who was released and never played in the NBA. That leaves us with Lue, the final piece of the original McGrady deal. He produced 0.5 win shares in 21 games for the Rockets before being traded for Jon Berry, who produced 4.1 win shares as a Rocket before being waived. So, to bring all of this together, we have 222.1 total win shares coming to the Rockets courtesy of the McGrady trade, and those are still coming fast with Harden, who has led the league in win shares in five of the last six seasons. This was an incredible deal for Houston, but how did it turn out for Orlando, the team that was trading the young star?
Not terribly, though definitely not as well as it went for Houston. To go back to the top, the Magic received Steve Francis, Kelvin Cato, and Cuttino Mobley for McGrady, Gaines, Howard, and Lue. Francis produced 9.1 win shares in Orlando in a little less than two seasons before being traded to the Knicks for Trevor Ariza and Anfernee Hardaway. Ariza produced 4.2 win shares in parts of three seasons before ending up with the Lakers, who sent Brian Cook and Maurice Evans back to the Magic. Cook produced 0.6 win shares in 66 games before being traded, along with a number of other pieces, as part of a three-team trade that brought them Rafer Alston from Houston. Alston played 29 games in Orlando, producing 2.4 win shares. He was then one of three pieces that landed Orlando Ryan Anderson and Vince Carter. Anderson produced 18.4 win shares in three seasons before being traded for Gustavo Ayon, who played 43 games in Orlando (0.7 win shares). He was included in the JJ Redick to Milwaukee trade as the fourth or fifth most important piece, so I won't include that. Carter played just over one season in Orlando (9.5 win shares) before being a big part of the trade that landed Earl Clark, Jason Richardson and Hedo Turkoglu for the Magic. Clark produced 0.6 win shares in Orlando before being a small part of the huge Dwight Howard trade. Richardson produced 7.8 win shares in about two seasons before being another piece in the Howard trade. Turkoglu produced 7.2 win shares in what was his second stint with the Magic before he left to sign with the Clippers. That brings us way back to Evans, who produced 4.6 win shares in 68 games with Orlando before he joined the Hawks as a free agent. That then brings us all the way back to Hardaway, who, as a 34 year old, was waived by the Magic before he could begin his own second stint with them. That's the Francis part of the deal. Cato played parts of two seasons in Orlando, producing 4.6 win shares before being traded to the Pistons, along with a first-rounder, for Darko Milicic and Carlos Arroyo. Milicic produced 4.4 win shares in two seasons with the Magic before signing with the Grizzlies. Arroyo produced 7 win shares across three seasons before going to play in Israel for a year. Lastly, we have Mobley, who produced 1.5 win shares in 23 games before being traded, along with Michael Bradley, for Doug Christie. Christie was waived after twenty-one games and 0 win shares. Let's recap. That's 82.6 win shares, though no trades that landed anyone that played a major role in any playoff success, and a few of the pieces that ended up being involved in the eventual Howard trade (see below) out of this trade. By itself, that return isn't bad. It could have been better, but it's still clearly better than what the Timberwolves got for Garnett. It's just that the Rockets get the better part of this deal by a huge margin, and that should never happen when they're the team looking to trade for a 24 year old coming off four consecutive All-Star appearances.
Return Score: 3.3

5) Westbrook
Return: Chris Paul, two first-rounders (2024 and 2026), two pick swaps (2021 and 2025)
Westbrook is 31. Paul recently turned 35. For the Rockets, from that detail alone, this trade made sense. The Thunder still got a really good deal here. For one thing, Paul (8.1 win shares in 2020) arguably outplayed Westbrook (4.3) this season. For Oklahoma City, that's a nice little bonus. Paul has two more years worth a combined $85 million on his deal as well. He's likely either going to stay and produce more win shares or get something else back in a trade if any team can stomach the money. The real meat of this deal for OKC was the picks. The first-rounders are both top-four protected, the 2025 swap is top 20 protected, and the 2021 swap is top 4 protected and allows the Thunder to swap with either the Heat or Clippers. It's unlikely that the first pick swap will be used with any real significance given where the Heat and Clippers are at the moment, but this is just more first-round draft capital for a Thunder team that is now swimming in the stuff. It's impossible to truly judge this trade until we see what happens with those picks, and the real impact of those future players likely won't be determinable for at least another decade. But, at the bare minimum, the Thunder increased their odds of future draft success while losing no quality in trading one aging star for a slightly older star. Even if Westbrook wins a title in Houston and Paul falls off a cliff after this season, this was a good trade to make. Russ wasn't winning anything in OKC, but this deal helps put the Thunder in the best position to eventually return to The Finals.
Return Score: 7 for now (any increase dependent on use of picks, potential Paul trade)

4) Howard
Return: Arron Afflalo, Maurice Harkless, Nikola Vucevic, Christian Eyenga, Al Harrington, Josh McRoberts, two first-rounders (Elfrid Payon, Anzejs Pasecniks), and one second-rounder (Romero Osby)
Going with Howard: Jason Richardson, Chris Duhon, Earl Clark
Analysis: This trade didn't return the Magic to the title-contending days they had briefly experienced with Howard. In fact, they were actually really awful until last season. However, they did land a future All-Star in Vucevic and more, and that's not a bad return for a disgruntled star on a team that was falling apart. Poor development and overall team building decisions are more to blame for the ensuing struggles than this trade. Afflalo produced 7.3 win shares in two seasons with the Magic before being traded to Denver for Devyn Marble and Evan Fournier. Marble went into the negatives with -0.2 win shares in limited time, but Fournier, who now starts for the Magic, has compiled 21.5 win shares over the last six seasons. Harkless never took off in Orlando, but he produced 5.5 win shares in three seasons before moving on to Portland. Vucevic has become the best player in Orlando, and he has 45.4 win shares to his name since the trade. Eyenga never played for the Magic, and Harrington produced 0 win shares in ten games. McRoberts produced 0.7 in half a season before being traded to Charlotte for Hakim Warrick, who was waived two days later. Payton has become an above average point guard, but he was traded to the Suns after three-and-a-half seasons. He produced 11.6 win shares for the Magic, but landed only Jarred Vanderbilt, who never played in Orlando, in the trade. He, however, was traded to the Nuggets for Justin Jackson and a second-rounder. Jackson has never played in the NBA, but the pick was packaged with Bismack Biyombo and another pick in a three-team deal that netted Jerian Grant and Timofey Mosgov for Orlando. Mosgov never played for the Magic and was eventually waived, but Grant produced 1.7 win shares in one season before being released into free agency. He's now in the G League. Pasecniks was drafted by the Magic in 2017 but then traded to the 76ers for two more picks, both in 2020. The first was the Thunder's 2020 first rounder, which is top-20 protected. OKC is right on the border of that as we prepare for the final stretch. If they end up with a top-20 pick, they keep it, and the Magic instead get their 2022 and 2023 second round picks. The second pick from Philadelphia is the worst option between the Nets and Knicks's second-rounder, which will end up being Brookly's pick. Romero Osby never played in the NBA. So, to recap, Orlando has gotten 93.9 win shares over the last eight seasons from the Howard trade. More will come, as two of their current starters, Fournier and Vucevic, came out of it. Vucevic even became an All-Star last season. They also have either one late first-rounder and one second-rounder or three second-rounders still to come as an indirect result of the deal. They didn't get the world for Dwight, but, all things considered, this was a pretty decent return.
Return Score: 7

3) Davis
Return: Brandon Ingram, Lonzo Ball, Josh Hart, 2019 first-rounder (turned into Jaxon Hayes and Nickeil Alexander-Walker), 2021 first-rounder, 2023 first-round pick swap, 2024 first-rounder
Analysis: First off, I would just say that all of this is worth it for the Lakers if they win a title with Davis. It doesn't matter what the Pelicans do if the Lakers get that ring. With that said, they gave up a ton to New Orleans. Ingram, Ball, Hart, Hayes, and Alexander-Walker combined for 13.3 win shares in this shortened season alone. They are, in order, 22, 22, 25, 20, and 21. Ingram was an All-Star this season and figures to be receiving a max contract this summer, Hayes and Alexander-Walker are on contract for another four seasons, and Ball and Hart both have two years left on their own deals. Ingram and Ball haven't been great examples of durability to this point, but it's still pretty unlikely that both or even one are taken out by a career-ending injury any time soon. The 2021 first rounder is top 8 protected and will become an unprotected 2022 first-rounder if the Lakers manage to be one of the worst teams in the league next season (unlikely to say the least). Then there's the 2023 pick swap and the 2024 first-rounder, which could become rather significant with the Pelicans on the rise and LeBron's career likely winding down around then. In one season, this deal has already created more win shares than the Billups or Marion trades. It's within seven of matching the Paul return from the Hornets-to-Clippers trade, and young Paul was at least as good as Davis is now. It's about a third of the win shares created by everything that came from the Garnett return. Davis, for reference, produced 10.3 win shares this season. Again, the Lakers could still get everything they wanted from this trade. But the Pelicans used Los Angeles's desperation to get a monstrous haul.
Return Score: 7.8 with the chance to get much better

2) O'Neal to Heat (2004)
Return: Lamar Odom, Caron Butler, Brian Grant, and a first-rounder (Jordan Farmar)
Analysis: This one worked out well for both sides. Shaq went to Miami and produced 21.2 win shares in three-and-a-half seasons. He was a key part of their 2006 title-winning team alongside Dwayne Wade. He then led to Shawn Marion, who was involved in a trade that landed a pick that the Heat used in the Chris Bosh sign-and-trade. That one worked out well for them. For the Lakers, Odom produced 53 win shares in seven seasons. He won two titles in Los Angeles and ranked third on the team in playoff win shares both times. Butler only played one season with the Lakers (5.3 win shares) before being traded with Chucky Atkins to the Wizards for Laron Profit (0.3 win shares before being waived) and Kwame Brown (6 win shares in over two seasons). Brown was then a piece of the Pau Gasol trade, which the Lakers would not have won those two titles without. I won't include Gasol's win shares here because Brown was just one of six players and picks sent to Memphis. Grant produced 1.6 win shares in a season before being waived. Then there's Farmar, who was responsible for 8.4 win shares across four seasons with the Lakers. He was on both title-winning teams as well before he signed with the Nets in free agency. So, we've got 74.6 win shares here, a crucial sixth man that played starter's minutes for two championship teams in Odom, and a loose connection to the acquisition of Pau Gasol, who played a massive part in those two titles. That'll do.
Return Score: 8.5

1) Paul to Rockets (2017)
Return: Patrick Beverley, Sam Dekker, Montrezl Harrell, Darrun Hilliard, DeAndre Liggins, Lou Williams, Kyle Wiltjer, and a first-rounder (eventually became Danillo Gallinari who led to Paul George and Kawhi Leonard)
Analysis: Both teams got what they wanted here. Paul produced 16.8 win shares in Houston despite only playing 116 games, and he was the second-best player on the second-best team in the West for two seasons. Houston never got past Golden State, but Paul got them as close as they possibly could have been without pulling it off. The Clippers got a ton from this trade. Beverley has produced 8.6 win shares as a Clipper. Williams has produced 15.7. Harrell has produced 21.2. Dekker was the only other player directly involved in the deal to play for Los Angeles, and he posted 1.2 win shares in his lone season with the team. Then there's Gallinari, who posted 9.4 win shares in a little over one season with the team before becoming part of the deal that landed George, and, indirectly, Leonard. That's 55.1 win shares in only three seasons, a starting point guard in Beverley, two of the best bench players in the league over the last three seasons in Williams and Harrell, a season-long starter in Gallinari, and, eventually, a loose connection to the landing of two All-Stars, including a two-time Finals MVP in Leonard. Outside of getting James Harden, which was never going to happen for a 31 year old Paul, the Clippers couldn't have done any better with this deal.
Return Score: 9.5

So what does all this mean? It's too early to tell just how good New Orleans's return for Davis will end up being, but it's well on its way to being one of the better returns for a star in recent memory. Considering where Davis stood among these stars in actual production, the Pelicans outdid themselves here. They shouldn't have gotten a significantly better return for Davis than they did for Paul, but they did. It could, of course, be argued that Davis is worth the return. He might be. But if he's worth this, then many of the teams that traded stars in years past received something way below equal value in return.

The Pelicans closed the season on a 22-14 run. That pace would have been good for roughly 40 wins if they had played that well from the start of the season, which would put them firmly in both the playoffs and the battle with the Jazz, Thunder, Rockets, and Mavs for the 4 seed. Five of their top nine players in win shares were 25 or younger. Four were 22 or younger. Jrue Holiday and Derrick Favors, number two and three, just turned 30 and 29, respectively. They've got plenty left in the tank, and JJ Redick relies primarily on a skill that doesn't tend to fade with age. This is a young team on the rise, and the Davis trade gave them some extra draft capital to work with as well. Even if they aren't able to make anything happen in Orlando, this is a team well-positioned to become a consistent playoff squad starting next season.

The Pelicans will head to Orlando 3.5 games back of the Grizzlies with eight to go. They'll have to stay within four games and no lower than the 10 seed to reach the play-in tourney. If they haven't passed the Grizzlies at this point, and making up a full 3.5 games in only eight chances is pretty tough, they'll be at a continued disadvantage in the play-in as well. All of this is to say that the Pelicans have an uphill climb ahead of them in Orlando. They're also 0-4 against the Lakers on the year, though all four losses were by single digits. New Orleans, for all of the good things they have going for them right now, would need something like a miracle just to make the second round of the playoffs this year. The focus should be on the future, which is, again, very bright, and this exposure to higher stakes basketball should help the young Pelicans come together and develop further as they build towards next season. As a reminder, Williamson has only played 19 games. It's going to take some time to build chemistry.

Many of the best players from the 2016 draft have agreed to their second contract. Ben Simmons, Pascal Siakam, Domantas Sabonis, Jamal Murray, Jaylen Brown, and Buddy Hield have all signed extensions that kick in next season. Malcolm Brogdon, whose rookie contract expired a year earlier as a second-rounder, signed a big deal with the Pacers last summer. Ivica Zubac, Caris LeVert, Dejounte Murray, and Taurean Prince are among the others that have also signed extensions, though for less money. Ingram sits in a group with Jakob Poeltl and Malik Beasley as relevant 2016 draftees without an extension in place. All three will be restricted free agents this summer. For Ingram, the lack of an extension made sense. According to CBS.com, he has now dealt with twelve on-record injuries in only four seasons, including a concussion and a blood clot issue that ended his 2019 season. The blood clot has thankfully been resolved, but Ingram just hasn't been durable. Before this season, his advanced metrics were a sight for sore eyes too. He had yet to make the sort of on-court impact expected from a top-level pick. The health and the iffy play combined to make a massive, long-term deal too risky to consider. Now, coming off a much better season across the board that saw him play more games than he did last season despite the suspension of play, Ingram figures to be in for a big payday. There's still risk, but someone is going to pull the trigger on a max or max-like offer for Ingram this summer. The question is not whether that will happen; it's whether the Pelicans will match it and keep Ingram in New Orleans. The relationship between the two sides appears to be amicable, and it's hard to imagine a scenario where the Pelicans get better by letting Ingram walk. He's not the perfect player, but, if this is his new normal, he's a pretty dang good one. Throw in the fact that he won't turn 23 for a few weeks, and there's not much of an argument against the Pelicans spending whatever it takes to keep him.

Zion delivers in short stint
Zion played 19 games this season. That means that conclusions about his play in those games needs to be taken with a grain of salt. We need to see more, as we would with any player that only makes nineteen appearances, which puts Zion in a tie for 399th in the league. On the other hand, Williamson played 565 minutes, which ranked 319th. That put him behind guys like Raul Neto and Elie Okobo, but it also puts him ahead of someone like Alexander-Walker, who made 41 appearances for the Pelicans, or Tony Bradley, who made 50 appearances for the Jazz. Just saying that he played nineteen times doesn't paint the full picture of how often he played. Regardless, Williamson was about as good as can be when he did play. He put up numbers that we rarely see from rookies, and he looked every bit the star talent he was projected to be. Again, we need to see more from Williamson, but what we did see was as impressive as it could have been. Be excited for the Zion show in New Orleans. The media hypes him up for a reason.

Key Stats:
Pelicans rank second in pace, according to NBA.com
New Orleans slightly edged out Minnesota for the honor of being the second fastest team in the league behind Milwaukee. They were in the top 5 in pace in five of the seven months of the season. The exceptions were October, when they ranked 8th in five games, and December, when they ranked 11th. With Alvin Gentry, a product of the Mike D'Antoni coaching tree, running things in New Orleans, this was the expected outcome. According to basketball-reference, the Pelicans have now ranked 9th, 8th, 1st, 3rd, and 2nd in pace since Gentry was hired. Look for them to be running and gunning in Orlando.

New Orleans 29th with 16.2 turnovers per game
Only the Cavs averaged more turnovers, though the Hawks were within a tenth of a turnover of the Pelicans. The Pelicans ranked 27th in the league in turnover percentage, which measures turnovers per 100 possessions to eliminate pace discrepancies that appear with the use of a per game measurement. Ball was a significant piece of the issue. Out of 193 qualifying players, Ball ranked 192nd in turnover percentage. Only Draymond Green was worse. Ben Simmons, another young and promising passer, ranked 191st, so this isn't the end of the world for Ball. It does mean he needs to tighten up his ball security. Both Ingram (129th) and Holiday (140th) were in the bottom half of the league in turnover percentage as well, and Favors, who fell just short of qualifying, sits somewhere between the two. That said, Ball stands in a spot of his own here. His 20.7% turnover percentage was 7.1 percentage points higher than Holiday's.

Pelicans 7th in assist percentage
As we've already gone over with other teams, this is more a reflection of how an offense runs rather than how good of an offense it is. New Orleans just doesn't have a lot of isolation scorers. Ball makes 82% of his threes off assists, and that's the second-lowest percentage on the team. Only Holiday, at 55.7%, comes close to making more threes without an assist than with one. Williamson, Favors, and JJ Redick all make at least 72.9% of their twos off assists as well, though the rest of the rotation is more prone to scoring by themselves within the arc. Alexander-Walker (13.5%), Holiday (30.7%), and Ingram (32.5%) lead a group of six rotation players that score the majority of their twos unassisted. That's why the Pelicans are 7th here rather than coming in a little higher.

New Orleans 4th in offensive rebounding percentage
The main factor here is Favors, who ranks 6th in this stat among everyone that played at least 1000 minutes. Among those who played at least 500 minutes, the Pelicans have Favors (8th), Williamson (32nd), Hayes (43rd), and Kenrich Williams (73rd) in the top 100 in offensive rebounding rate. Jahlil Okafor only played 424 minutes, but he would have ranked around the top 25 here with a little more run.

New Orleans 29th in free throw percentage
This could matter in close games, especially late. For a team that will need all the help it can get to reach the playoffs, this could be a little more important than expected.

Pelicans 14th in SRS, 15th in average point differential, and 16th in net rating
These are all overall season statistics, so they include New Orleans's terrible start. They were well below average in all of these departments before their rebound, which means that the Pelicans, as their record over the second half showed, were a clear playoff team, both by record and quality of play, had the first thirty games of the season not counted. New Orleans is better than Memphis in both SRS (a measure of point differential with opponent strength taken into account) and point differential, and they trail the Grizzlies in net rating by less than 0.1 points. Again, these stats reflect the full season. Since they started playing good basketball, the Pelicans have been clearly better than the Grizzlies – and every other team looking to sneak into the playoffs. Unfortunately, it might be too little too late. The early struggles dug a gigantic hole for the Pelicans, and they'll be heading into Orlando with yet another hill to climb to make it into the postseason. It won't be easy, but the overall metrics suggest that they can do it.

Holiday-Ingram-Favors-Ball-Williamson lineup posts a net rating of 26.3 in 230 minutes
That's the second best net rating in the league among five-man groups that played at least 100 minutes together, and it's the best in the league among lineups that topped 200 minutes. It's easy to dismiss some of the buzz around this team as the media just wanting to hype up Zion for clicks, but the Pelicans were really good over the second half of the season and especially after his debut. This would absolutely have been an easy playoff team if the first 30 games hadn't happened. The trick will be sneaking in on the back end because, unfortunately for New Orleans, every game does count.

Lonzo shoots 38.3% from deep on 6.5 attempts per game, stays healthy, continues versatility
This deep shooting efficiency is crucial, both for Ball and the Pelicans. After shooting 41.2% on threes in his one year at UCLA, Ball fell off the wagon from deep in his first two years as a pro, only hitting 31.5% of his threes on 5.3 attempts per game. This season provided a major jump forward after repeated efforts to improve shot mechanics, and it's a jump that will set a clear foundation for Ball if it's maintained. Having the deep shot in your bag opens up a lot of doors. Ball also played 56 games this season, more than he played in either of the previous two full seasons. Staying healthy is crucial for anyone.
Ball's great strength is versatility. There have only been fifteen seasons of at least 10 points, 7 assists, and 6 rebounds per game since Ball entered the league. He has two of them. Only LeBron, Russ Westbrook, and James Harden have also produced two, and only Ben Simmons has topped those numbers in all three seasons. Nikola Jokic, Draymond Green, and Luka Doncic each have one. That's good company to keep. Ball is also now responsible for six triple-doubles in three seasons, and his three this season put him in a tie for ninth in the league with Jimmy Butler and Bam Adebayo. The Pelicans went 21-13 after Ball permanently returned to the starting lineup on December 23. That does leave out the less successful start to the season, but it means that Ball, when right, is key for New Orleans. He has plenty of issues to work through, from his overall production (versatile but not great in volume) to his field goal percentage, ball security, and free throws. His defense is fine, but it could always use some work too. With that said, Ball has a clear foundation of overall versatility to build on, and that's a good thing for someone who has yet to turn 23.

Favors offers stabilizing presence
We talked about the offensive rebounding a little while ago, and Favors also leads the Pelicans in defensive and total rebounding. He led the team with 1 block per game, ranked second to Hayes in field goal percentage (62%), and ranked sixth in defensive BPM. The Pelicans went 22-23 with him in the lineup. He's a solid veteran presence for a young team, and he brings stability to the court when he plays. Favors isn't a star, but he's very important to the Pelicans.

Zion in a rare class with rookie stats
The obvious disclaimer here is that Williamson only played 19 games. We will, as I said before, need to see more from him, and he simply didn't play enough to be considered for Rookie of the Year. That's Ja Morant's award. But, man, it was one heck of a start for Williamson. He averaged 23.6 points and 6.8 rebounds per game while shooting 58.9% from the floor, which put him on pace to become the sixteenth rookie in league history to average at least 20 points and 5 boards per game while shooting at least 50%. Ten of the fifteen are in the Hall of Fame, and Blake Griffin has a decent shot at making it eleven if he can stay healthy for a few more seasons. In that group, Williamson would rank 8th in scoring, 14th in rebounding, and 1st in FG%, where he leads second-place Shaq by 2.7%. He was also on pace to be one of the best rookie scorers in league history, going down as one of eight rookies to score more than 25 points per 36 minutes while averaging at least 15 minutes per game. Four (Wilt, Oscar, MJ, Walt Bellamy) are in the Hall of Fame. A fifth, Joel Embiid, is a borderline top ten player in the league. A sixth, Walter Davis, made six All-Star games as a pro. The seventh was Derrick Gervin, the brother of four-time scoring champ George Gervin. The younger Gervin never made it in the NBA – and he only averaged 12 points per game in 16 average minutes as a rookie – but he's the exception rather than the rule here.The Pelicans were 13.6 points better per 100 possessions when Williamson played, though, again, the small sample size takes some of the shine off of that stat. He also shot 46.2% from deep on only 13 attempts. All six makes were assisted. That stat, with so little behind it, means almost nothing, but it can be taken as a sign that there's a decent chance that he will be able to knock down open threes with some reliability. Given everything else Williamson can do, that'll do the job. Zion Williamson is, if he can stay healthy, set up to be a star in the NBA for a very long time.

Hayes shows strong promise in the paint
He finished 18th out of all 540 players in field goal percentage, shooting 66% from the floor. Among players that played at least 500 minutes, he finished 9th. Hayes produced the second-best field goal percentage in league history among rookies that played at least 750 minutes (he played 951). Only Mitchell Robinson (69.4%) and Mason Plumlee (65.9%) join Hayes above 65%, though Daniel Gafford would also join the club with his 70.1% field goal percentage this season if the minutes limit were brought down to 500. Regardless, Hayes has already shown an elite ability to finish, something that young players often struggle with. Additionally, Hayes averaged 2 blocks per 36 minutes, good for 18th in the league among those who qualified (400 or more minutes). That number is good for 132nd all-time among rookies that played at least 500 minutes, and he trails only Gafford in that group from this season. Hayes was also the fourth best per 36 rebounder among 2020 rookies that played those 500 minutes. His 8.4 boards per 36 minutes was only topped by Michael Porter Jr, Bruno Fernando, and Brandon Clarke. Hayes has already shown an elite ability to play around the rim, and he just turned 20. His rookie season was very similar to Jarrett Allen's, and Hayes was arguably a little more effective. This is a player with a ton of potential as an athletic, rim-controlling big.

Redick shoots 45.2% from three on 6.4 attempts per game
Only four players in the league topped 45% from deep on at least 100 attempts this season. George Hill shot 48% on 152 attempts. Seth Curry shot 45.3% on 300 attempts. Shake Milton shot 45.3% on 106 attempts. Redick shot 45.2% on 345 attempts. He's still one of the best shooters in the game, and he turned in another special season this year. Only thirteen players have ever hit at least 45% of their threes on 300 or more attempts. Redick, if he can finish this season above those boundaries, is set to become the fourth to do it more than once. Only Steph Curry (twice), Steve Nash (three times), and Kyle Korver (four times) are in that group. The Pelicans don't ask him to do much more than shoot and provide a veteran presence, but, when you're this good at shooting, that's all you really need to contribute to have clear value.

Hart pulls down 8.5 boards per 36 minutes
Hart is 6'5". Only nine players that height or shorter have pulled down more than 8 boards per 36 minutes in a season since 2000. Outside of Russell Westbrook, who has done it five times, Dejounte Murray and Byron Houston are the only players of that height group to pull this rebounding production off more than once since 1990. If we go back to 1980, Fat Lever (three times) is the only one to add his name to the list before we get to the crazy rebounding numbers of the '60s and '70s. The point here is that it's not often that we see players of Hart's height rebound like he did this season. It was one important aspect of his role as a key bench player for New Orleans. Hart averaged just over 10 points per game, threw in about two assists per appearance, and shot just below league average from three on almost six attempts per game. He was by no means fantastic out there, but he did enough across the board to maintain a significant role throughout the season. Hart just isn't the starter-level player the media attempted to turn him into when he was in Los Angeles, but he has the tools to be an effective player for the Pelicans well into the future.

Jrue Holiday continues to fly under the radar
Four players averaged at least 18 points, 6 assists, and 4.5 rebounds per game while hitting at least 35% of their threes this season – James Harden, Kyrie Irving, Kyle Lowry, and Jrue Holiday. In that group, Holiday was 4th in scoring, 3rd in passing, 3rd in rebounding, and 2nd in three-point percentage. Only Harden, Russell Westbrook, and Jimmy Butler joined Holiday in averaging at least 18 points, 6 assists, 4 boards, and 1.5 steals per game on the season, and Holiday leads that quartet in three-point percentage. The advanced metrics don't love Holiday nearly as much as some of the other players here, but they still like him, often far more than the average player. I don't know if he's necessarily underrated, but Jrue Holiday is clearly under discussed.

Alexander-Walker struggles mightily in rookie season
In five preseason games, Alexander-Walker averaged 15.4 points and 4 assists per game while shooting 46.7% from three and 47.3% from the field. Those performances set up some expectations that he simply couldn't meet during his first regular season as a pro. His rookie numbers? 5.1 points and 1.8 assists per game on 34.2% from three and 33.9% from the field. That field goal percentage was the fifth worst in the league among players that shot at least 100 times, and only Jordan Poole shot worse on more shots than Alexander-Walker. He finished 506th out of 514 players in win shares, 377th out of 397 250-minute players in BPM, and 484th out of 514 in VORP. It was an awful season. Alexander-Walker has potential as a scorer and playmaker, likely off the bench even at his peak, but he's going to need some time to realize that potential.