4. Los Angeles Clippers
18 min read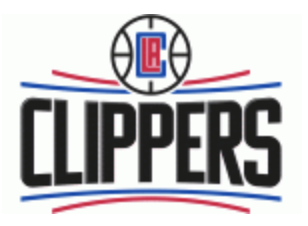 4. Los Angeles Clippers
Record: 44-20
Conference Seed: 2nd in West

The Clippers never reached the Western Conference Finals during the Lob City era, but they managed to end that stretch with one of the more efficient roster swaps in recent memory. By last season, no one was left from the 2017 team that ducked out in the first round of the playoffs, and yet Los Angeles was back in the postseason. For a franchise that only made the playoffs seven times in forty-one years before 2012, it's been a shocking run of sustained success. Last summer, the Clips took steps to turn that success into a title when they signed Kawhi Leonard, the defending Finals MVP, and traded for Paul George, who had just finished third in MVP voting. They gave up quite a bit to get it done, but the end result might be the best roster in Clippers history. This is a deep team, with options all over the court, and we haven't consistently seen them at full strength. George (shoulder, hamstring) and Leonard (rest) combined to miss thirty-five games, and George struggled to really get going all season long. Four months later, health may no longer be a factor. The Clippers went 0-2 against the Bucks and trailed both the Bucks and Lakers in many statistical categories, with the important exception of head-to-head record against the other team from Los Angeles. They will still enter Orlando as a common pick to go the distance.

Key Storylines:

Kawhi continues to grow as a player
Leonard has always been great defensively. He's really been nothing short of elite throughout his career on that end. What he hasn't always been is the complete player that he is today. Kawhi, even early in his career, was positive offensively, but it wasn't until his fourth season that he started to turn into a great scorer. This season, he took another step towards becoming a better player by improving his passing, and he reached 5 assists per game for the first time in his career. Leonard had an all-time postseason last year, and he's sharpened his tools since. He's going to have as much of a say as anyone in the writing of this season's playoff story.

Paul George was incredible in Oklahoma City last year. He finished third in MVP voting, something that isn't talked about enough. For most of the season, very few players matched his two-way performance. Then he started to deal with shoulder issues down the closing stretch, and those carried over into this year. Off-season surgery kept George out until November 11, by which point the Clippers had already played eleven games (they went 7-4). He was healthy for a little more than a month before his hamstring started acting up in early January. Continuous problems with the hamstring kept George out of eleven of Los Angeles's final twenty-nine games. Add those two stretches together and you have twenty-two total missed games. That's not ideal for the team given that it occasionally forced them to play without their two stars when Kawhi rested, and it's not ideal for George, who often struggled to find his rhythm throughout the season. He wasn't bad by any means, but he was a few steps off of his 2019 form. With a title chance looming, the Clippers will need more from their second star.

Is this finally the year for the Clippers?
Historically, the Clippers are one of the saddest franchises in the sport.
They started as the Buffalo Braves and played eight seasons out East. In five of those seasons, they missed the playoffs. In 1974, 1975, and 1976, they made the Eastern Conference semis behind Bob McAdoo and Randy Smith. They went straight to the semis in '74 and '75, and they won their only playoff series with a 124-123 overtime Game 3 victory over the Sixers in the '76 first round. That one still hurts in Philly.
After the 1978 season, which saw the Braves go 27-55, they made the move to the West Coast. First, they stopped in San Diego. The San Diego Clippers went 186-306 in six seasons and never made the playoffs. They only finished with a winning record once. After the '84 season, they moved to join the Lakers in LA.
The Clippers then went 174-400 in their first seven seasons before making the playoffs two years in a row. They lost in the first round both times. They also lost in the first round in 1997, their only other playoff appearance between 1977 and 2005. That's a thirty year stretch without a playoff series win, one that finally ended in 2006, when Elton Brand led the team to the second round. They followed that run with five more seasons that ended without a playoff appearance before Chris Paul arrived to launch Lob City in 2012. This is going to be LA's eighth playoff appearance in the nine years since, but they've still never gotten past the second round. It's been fifty years since the Braves first tipped it off, and the franchise has never made a conference finals. It might finally be time for the streak to end. With Leonard, George, and a deep supporting cast, the Clippers are, along with the Lakers, favorites to make the WCF, and they could very well go a few steps further than that. After years of winning absolutely nothing, the Clippers could finally win the games that really count.

Lakers v. Clippers. LA v. LA. LeBron v. Kawhi. AD v. PG. McGee v. Zubac. Motley v. Horton-Tucker. Five points to anyone who knows the first names of those two guys. We've been hearing about it all year, and it's finally about that time. The Clippers and Lakers are the favorites to reach the Western Conference Finals, which would set up a match-up that the national media has been dreaming about since last summer. To be fair, it would be one heck of a series. We've got two established stars with as much Finals experience as anyone, two secondary stars that have never gone the distance in the postseason, and two very different supporting casts. It's one of the most successful teams of all-time going against their formerly irrelevant roommate, a roommate that recently packed on fifteen pounds of muscle and started dating a supermodel. Legacies are on the line all around. The Clippers had the edge in their three head-to-head matchups, but the Lakers had the better regular season overall. The play once more on July 30th on the first night of the NBA's return. It's early enough where that game won't tell us much about a potential playoff meeting, but it will be a chance for the Lakers to even up the season series. The Clippers undoubtedly have more depth, but the Lakers will have two of the three best players on the court unless we see a vastly different version of George. It's going to be a lot of fun if it happens, but it's far from a guarantee in the West.

Sixth Men of the Year and Co.
It's not common for two players on the same team to be in the running for the Sixth Man of the Year award, but Lou Williams and Montrezl Harrell have made it a habit over the last few seasons. This is probably the year where Harrell (and Dennis Schroder) break past Williams, who has won the award two years in a row and in three of the past five seasons, but both guys are still key pieces for Los Angeles. They're major offensive contributors and producers, and they play off of each other consistently.
Williams and Harrell are only two parts of a supporting cast that has many believing this is the Clippers year. Patrick Beverley is an absolute pest on defense and a solid passer and shooter offensively. Landry Shamet is a sniper from deep. Ivica Zubac is a plus rebounder and defender who can finish at the rim. Marcus Morris was enjoying a career year with the Knicks before the Clippers picked him up at the deadline, and Reggie Jackson was brought in to facilitate the offense off the bench. Patrick Patterson and JaMychal Green can space the floor, Rodney McGruder is a hard-nosed guard, and Joakim Noah will bring some experience and leadership from the bench. There are a lot of great pieces here around Leonard and George.

Montrezl Harrell is outside of Orlando for personal reasons right now. Lou Williams is going to miss at least two of the eight seeding games after he was put in an extended quarantine for stopping at a nightclub for food on the way back to the bubble. Quick side note here – it's not the end of the world that Williams did this, but it was also very clearly against the rules of the bubble. I'd be pretty mad if I saw my teammate doing what Williams did while I was sitting in a Disney hotel doing everything right. He's just got to be smarter than this. Patrick Beverley is out or will soon be out of quarantine after his own return to the bubble, but he missed all of the scrimmages. It's not clear when he'll be ready to go. Both Ivica Zubac and Landry Shamet tested positive for coronavirus and are working their way back (they're negative for the virus but need to get back up to speed). That's a lot of important pieces with questionable availability as we start the season back up. There's time before the playoffs, but the Clippers will need to get everything sorted sooner rather than later.

Key Stats:

Clippers and Raptors in a tight fight for third best regular season
Both teams dealt with injuries over the course of the season, and they ended up in a very similar position in most overall team metrics –
| | | |
| --- | --- | --- |
| Metric | Clippers | Raptors |
| Record | 44-20 (4th) | 46-18 (3rd) |
| SRS | 6.74 (3rd) | 5.88 (4th) |
| Net Rating | 6.4 (3rd) | 6.4 (4th) |
| Expected Record | 44-20 (T-3rd) | 44-20 (T-3rd) |
| Average Point Differential | +6.5 (3rd) | +6.5 (4th) |
The Clippers have the SRS edge. The Raptors have the edge in outperforming their expected record. Both net rating and average point differential down to differences of less than a tenth of a point. For those wondering, the seven full-time Clippers that averaged more than twenty minutes per game missed 81 combined games. Maurice Harkless and Marcus Morris, the other two to top 20 minutes per appearance, went opposite ways at the trade deadline and combined to play 62 of 64 games. So, we're looking at just over 80 games missed for the top eight players in LA. The top eight in Toronto combined to miss 129 games. You could argue that George's extended absences were more important than those of Norman Powell or Marc Gasol, but the bottom line here is that the Raptors absolutely belong in the same conversation as the Clippers based on what we've seen so far from both teams. Los Angeles may have a higher ceiling, but they're down here at the fourth spot for now.

Los Angeles 24-8 when both Leonard and George play
This puts them on pace for a 48-16 record over the full season, which would have the Clippers 1.5 games back of the Lakers and 4.5 games back of the Bucks. That puts them four games closer than they are now, but it still leaves them clearly behind both teams. This is absolutely a team that could win the title, but it isn't some sort of sleeping giant just waiting to get healthy so they can dominate every team in sight. They're going to need to fight for it like everyone else.

Clippers lead the league in both free throw attempts and makes
Harrell is fifteenth in the league in total free throws. Leonard, despite only playing 51 games, is sixteenth. Williams is twenty-second. Kawhi ranks twelfth in free throws per game. Expect to see these three getting to line quite a bit, and George also averaged more than four free throws per game.

Los Angeles third in the league in rebounds per game
The Clippers are good on the board on both sides of the court, ranking third in offensive rebounds per game and fourth in defensive rebounds per game. The Nets are the only other team to rank in the top five in both. Los Angeles is sixth in offensive rebounding percentage, thirteenth in defensive rebounding percentage, and fourth in overall rebounding percentage.
The Clippers have six players averaging at least five rebounds per game in Leonard (7.3), Zubac (7.2), Harrell (7.1), JaMychal Green (6.3), George (5.7), and Beverley (5.4). Only the Mavs, Celtics, and Spurs had five players matching or topping Beverley in rebounds. No other team had six. Only the Cavs, Lakers, and Kings also had three players topping seven rebounds per game.
Zubac and Harrell both excel on the offensive glass. They ranked 21st and 22nd, respectively, with 2.6 offensive rebounds per game each.

Leonard one of the league's best and still improving
Kawhi averaged 26.9 points and 5.0 assists per game, both of which were career highs. He matched his previous career high with 7.3 rebounds per game. He was one of only six players – Giannis, LeBron, Luka, Russ, and KAT – to average at least 25 points, 7 rebounds, and 4 assists per game on the season. Leonard also shot 36.6% from three on a career high 5.7 attempts per game. We've gotten to a point where there's not a whole lot he can't do offensively, which is scary considering just how good he is defensively.
Leonard, Chris Paul, and Russell Westbrook are the only three players in the league that have averaged 1.5 or more steals per game each of the last eight seasons. He posted a defensive BPM of 2.5 this year, his seventh season above 2. That puts him in a tie for the twenty-second most two-plus defensive BPM seasons in league history only nine seasons into his career. Leonard was fifth in the league in steals and deflections per game, seventh in defensive BPM, and sixteenth in defensive win shares despite sitting outside the top 90 in total minutes played.
He's just one of the best players in the game. The Clippers are ten points better per 100 possessions when he plays, the ninth-best mark in the league. Leonard ranked fifth in PER, sixth in win shares per 48, third in BPM, and eighth in VORP. Only Giannis and James Harden beat him in all four categories, and no one else is the reigning Finals MVP. Kawhi is going to have his say on the biggest stage down in Orlando, and it's going to take an incredible effort to knock him off his throne.

Visualizing George's drop-off
Here's a look at how Paul George's 2019 compares to his 2020 –

| | | |
| --- | --- | --- |
| Stat | '19 George | '20 George |
| MPG | 36.9 | 29.1 |
| PPG | 28.0 | 21.0 |
| APG | 4.1 | 3.9 |
| RPG | 8.2 | 5.7 |
| SPG | 2.2 | 1.3 |
| BPG | 0.4 | 0.5 |
| FG% | 43.8 | 43.2 |
| FGA per game | 21.0 | 16.0 |
| 3PT% | 38.6 | 39.9 |
| 3PA per game | 9.8 | 7.9 |
| PER | 23.3 | 18.2 |
| Win Shares per 48 | 0.201 | 0.160 |
| BPM | 7.2 | 2.9 |
| Offensive BPM | 5.6 | 2.6 |
| Defensive BPM | 1.6 | 0.3 |
| VORP | 6.6 | On pace for 4.6 |
| On-off Split | +15.9 | +2.1 |
George was an absolute menace last season, something that has kind of faded into the shadows after Oklahoma City's unfortunate first round demise at the hands of Damian Lillard. He was a two-way beast that was second in the league in points per game and first in steals per game. Only Steph Curry and James Harden made more threes per game.The Thunder went as George did, and he was the best and most important player on a team with Russell Westbrook.
That is not the player the Clippers have gotten this season. This is not to say that George has been bad. If you take out availability, he's probably been a top 25-30 player this year. He's even 13th in the league in BPM. It's just a shadow of the world-destroying force he was at times last season. It might be fair to say that injuries sit at the root of George's problems, but he still needs to find a way to get back to his 2019 form. You don't just pop back into shape when you heal up, and injuries, while unlucky, are a way of life for any professional athlete. George knows that as well as anyone. He's come back before. Can he do it again now, before Los Angeles's attempted title run begins? The Clippers will be a lot better off if the answer is yes.

Williams brings scoring and playmaking off the bench
Lou Williams did what he's been doing for a quite a while once again this year. He came off the bench in 52 of his 60 appearances to average 18.7 points and 5.7 assists per game while shooting 36.3% from deep on over four attempts per game. That's just top tier bench scoring and playmaking, and it's become the norm for Williams. Of the twenty players that averaged at least 18 and 5 over the full season, only two came off the bench in the majority of their appearances – Williams and Derrick Rose. On a historical note, those two are the only players in NBA history to average 18 and 5 while starting in less than half of their appearances. Williams has done it each of the last three seasons.
The weakness for Williams is his defense, and it could potentially keep him off the floor in the fourth quarter of playoff games. You just can't leave a 6'1", 175 pound guard out there to be picked on possession after possession unless he's your best offensive player. Williams, for all of his good qualities, is not that. We might see a decent amount of his minutes going to Marcus Morris late in games.

Morris brought in after starring with Knicks
In New York, Morris enjoyed a career year as the primary option for a terrible Knicks team. He scored just under 20 points per game and shot 43.9% from deep on 6.1 attempts per game. The Knicks were 3.6 points per better per 100 possession when he was on the court. Morris might not have been the best player on any other team in the league, but that doesn't take away from what he did. He was really good in New York.
The Clippers acquired him at the deadline, and he's going to be a key piece for them down the stretch. He's not as good of a shooter as his Knicks days would suggest, but he's also not the 28.3% shooter that showed up for his twelve games with the Clippers. Morris will knock down threes at a decent rate (37% career average) to open up the floor for Leonard and George. He's also going to play solid defense. Morris is a tough team defender with good size (6'8" and 235 pounds) and the ability to guard on the perimeter. He is by no means a lockdown specialist, but Leonard and George are already elite on-ball defenders. You only need so many of those. What Morris brings is a nice combination of offense and defense that many of Los Angeles's role players were lacking. That's important to have in the playoffs, and Morris is already set up in a big role. He played 28.3 minutes per game with the Clippers before the break.

Harrell brings interior offense, energy
Harrell is the best offensive big man on the roster, and he leads the Clippers in made two-pointers. Overall, he was fourth on the team with 18.6 points per game. His FG% has actually gone down each of the last three seasons, but he's recouped the losses with a steady increase in volume. He's very good at the rim (70.5% field goal percentage from within three feet), where he takes two-thirds of his shots from, and he's improved as a passer throughout his career (1.7 assists per game this season).
His hustle and energy are hugely important to the Clippers. Harrell ranks 12th in the league with 2.6 offensive rebounds per game, and he is tied with Kyle Lowry for most total charges taken (30), He's also fifth in total shots contested, and his frenetic defensive energy allows him to make up for his relatively small frame. He allows for the possibility of switching on the perimeter, something the Clippers really can't do with Ivica Zubac.
He's a positive player by any metric, and he ranks in the top 35 by BPM and VORP and the top 25 by PER and win shares per 48. The Clippers are going to need strong play and effort from Harrell if they're going to get this job done.

Landry Shamet brings shooting
Shamet hit 39.2% of his threes this year, second to George among consistent rotation members. This comes after he hit 42.2% of his triples during his rookie season last year. The man knows how to shoot, and he's taken about six threes per game since his move to Los Angeles at last year's trade deadline.
There's not a whole lot to his game beyond shooting, but the shooting itself is valuable enough to land him a key role. Shamet started in 27 of his 47 appearances and was sixth on the team in average minutes per game. Like Williams, there's a defensive risk associated with his minutes, especially in the playoffs, but the answer to that risk is not to completely bench these guys. That's taking a sledgehammer to a problem that needs a chisel. Doc Rivers will have to make some big decisions with his rotations. One this is clear – Shamet will be putting up threes in Orlando.

Beverley does a little bit of everything
Los Angeles's starting point guard isn't great offensively, but he does enough to get by, averaging 7.9 points and 3.7 assists (fourth on the team). He's always been a solid shooter, and he hit 37.9% of his threes on 4.1 attempts per game this season. Having that ability to do something without the ball in his hands is crucial on a team with Leonard and George.
Beverley's real impact comes from his toughness. He's sixth among point guards with 5.4 rebounds per game despite being 6'1" and 185 pounds. That's the 50th best rebounding season of all-time among players 6'2" or shorter, and his 2017 season comes in at 25th there. Beverley is also a tenacious defender that drives players and fans crazy with his antics. You can knock the methods, but they do tend to work – he's posted a positive defensive BPM in all eight seasons of his career. He edged out Leonard there to lead the Clippers in the stat this season while trailing only Leonard and Harrell in defensive win shares. Beverley can't guard everyone, with KD coming to mind as one of the exceptions. But he absolutely believes that he can guard any and all takers, and he backs that up as well as almost anyone.

Zubac impressive in limited action (18.1 minutes per game)
Zubac played a role for the Clippers that was relatively similar to the role Daniel Theis played for the Celtics. They're not the same player, but both were impressive in starting roles for contenders that were consistently asked about potential moves for a better center.
Zubac averaged 15.9 points and 14.4 rebounds per 36 minutes. As I mentioned with the Celtics, Giannis, Jonas Valanciunas, Hassan Whiteside, Clint Capela, Andre Drummond, and Enes Kanter were the only players to average 15 and 15 per 36, so Zubac was close to joining that group with his production. He doesn't present any threat from deep – only 0.6% of his shots were threes – but he made 60.4% of his field goals, which was good for 12th among those who took at least 5 shots per game.
Defensively, Zubac shared some more similarities with Theis, as he was also responsible for acting as the last line of defense for the perimeter players around him. They go as hard as they want with their on-ball defense, and he takes care of any of the fires that extra effort might cause. That won't always work in the playoffs, when teams will be more focused on dragging Zubac out beyond the three-point line, but it worked well during the regular season. The Clippers were +8.3 per 100 possessions in Zubac's minutes (only the Bucks were better overall) and he led the team in win shares per 48.

Jackson brought in as another point guard
Jackson can come in and keep the ball moving off the bench (4.4 assists per game across his career), and he's been an above average shooter in four of the last five seasons. He's not going to hit 45% of his threes like he did in the nine games he played with the Clippers at the end of the season, but he's become a reliable shooter.
Jackson hadn't exactly been killing it in Detroit, but he can likely give the Clippers some solid minutes. With free agency looming, he might be inspired to give a little more than that.

Green and Patterson are potential stretch bigs
JaMychal Green is 6'8" and 227 pounds. Patrick Patterson is 6'8" and 230 pounds. Both can shoot it from the frontcourt.
Patterson made 38.7% of his threes on just under three attempts per game while Green made 36.3% of his 3.7 average triples. He also pulled down more than eleven boards per 36 minutes. They're 8th and 12th in average minutes played among the remaining C
Joakim Noah is a 35 year old who hasn't played an NBA game in 16 months
I just can't see Noah making an actual on-court impact here.