Mike Bets #177
3 min read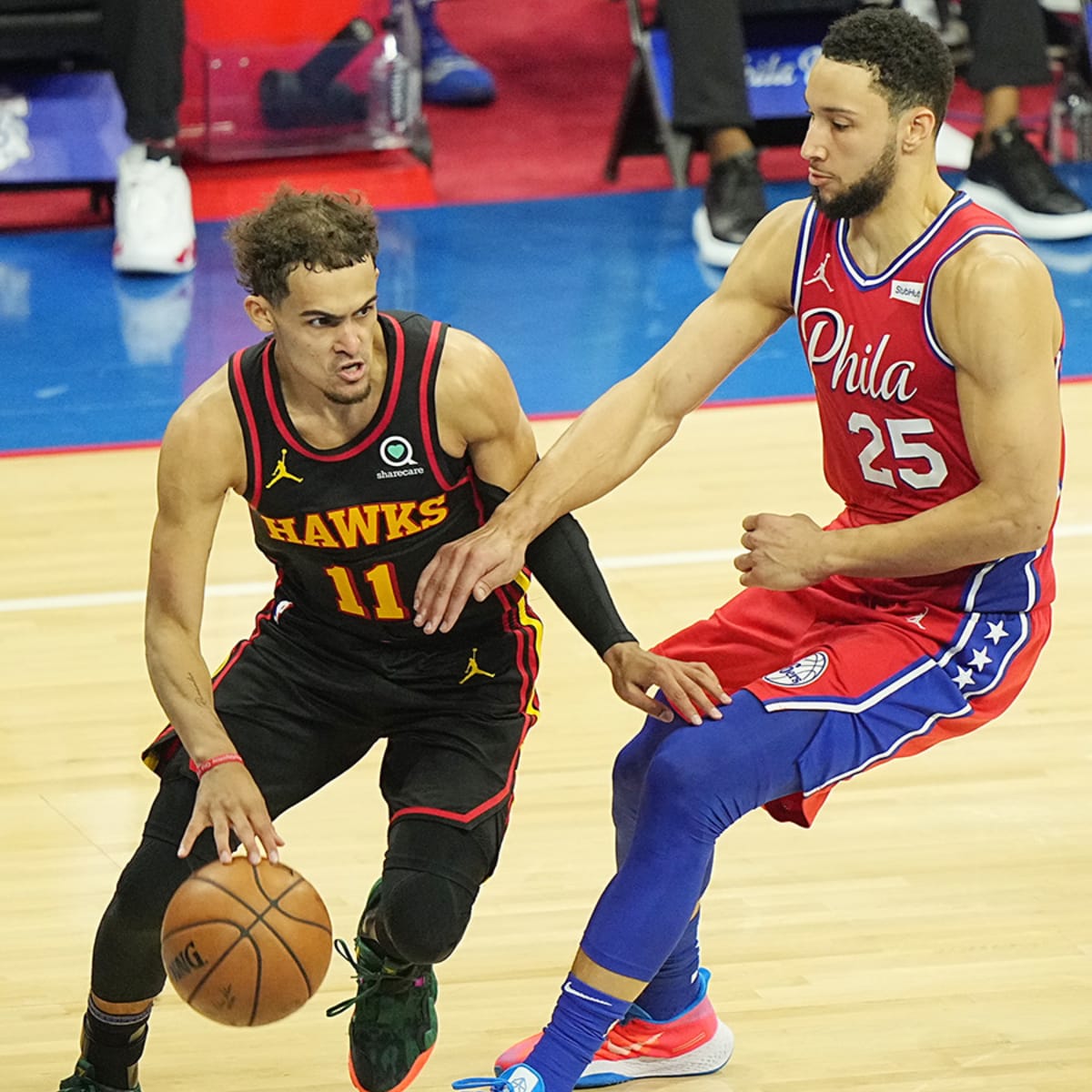 Last night, the Hawks overcame a great start from the Sixers behind Trae Young and a concentrated (and successful) second half defensive effort on Joel Embiid. Then the Clippers blew the Jazz back to Utah in a series-tying rout. Tonight, the Bucks will travel to Brooklyn to take on a Nets team without Kyrie Irving and hoping to get something out of James Harden, who will try to make his return from injury. The winner takes a crucial 3-2 lead in the series. Let's talk 3 Things.
1. Trae Young's Playoff Brilliance
Young has been an excellent scorer and passer from the jump, but his defensive deficiencies and Atlanta's continued struggles over his first few seasons despite all of the promise in the locker room have led to a slightly diminished reputation. Throw in his penchant for aggressive foul-seeking – one that has bothered both fans and opponents alike – and Trae was sitting a little ways below the top tiers of NBA stardom. Then Nate McMillan jumpstarted the Hawks on the way to a top five finish in the East, setting the stage for Young to prove where he belonged on the biggest stage.
He's done exactly that, averaging 28.3 points and 10.7 assists per game so far in the postseason. He's done it despite shooting just 25-76 from three too. Young has been the best player on the court just about every game so far, and he's giving the Hawks the chance to swing above their weight and contend for the conference finals. Give the man his props. Give Travis Shlenk his too. Bogdan Bogdanovic is the secondary offensive assassin the Hawks needed. Clint Capela is plugging a ton of holes. Lou Williams has been a nice playmaker behind Young in limited minutes. Danilo Gallinari has been all over the place, but he has had some big games over the last few weeks. Atlanta's promising future is finally the present.
2. Brooklyn's Injuries
Injuries suck. James Harden is one of the most productive offensive players of all time, and Kyrie Irving is a wizard with the ball. You want those guys healthy when the bright lights are on, and it's a shame for the Nets and everyone else that they're struggling to stay on the court.
With that said, it's hard with hindsight to be all that surprised that it has happened. We talked a lot about the potential rhythm problems Brooklyn might have after getting only eight regular season games with its star trio playing together. What we never really discussed was the idea that those eight games meant that Brooklyn was running out three injury-prone stars all season long. You hope those issues go away when the games start to matter, but is there really any good reason to believe they will? It's been a problem for the Nets all year, and it might sink them now. As the saying goes, the best ability is availability. The others don't matter if you're on the bench.
3. The Return of Khris – and Waiting on Jrue
The first two games of this series were ugly for the Bucks' second and third options –
Khris Middleton: 15 points, 9 boards, 2.5 assists, 13-43 (30.23%) FG, 3-13 (23.07%) 3PT
Jrue Holiday: 15 points, 6.5 boards, 4.5 assists, 13-29 (44.82%) FG, 3-9 (33.33%) 3PT
Middleton was horrendously inefficient and doing very little off the pass while Holiday struggled to insert himself as a scorer and playmaker. In the two games since, we've seen Middleton get back to his old ways while Holiday continues to struggle outside of some increased playmaking.
Middleton: 27 points, 9.5 boards, 4.5 assists, 19-40 (47.50%) FG, 6-14 (42.85%) 3PT
Holiday: 11.5 points, 3.5 boards, 7 assists, 10-30 (33.33%) FG, 3-11 (27.27%) 3PT
Keep Middleton going, but the Bucks also could use some more scoring from Holiday. That starts with him having more of the ball at the top of the key. Switch out some of those Giannis iso situations and get the ball to Jrue. Milwaukee needs to get him going.
TODAY'S PLAYS
Bucks -1.5
Pound it. Book it. Take it to the bank. Fear the Deer.