Mike Bets #441
10 min read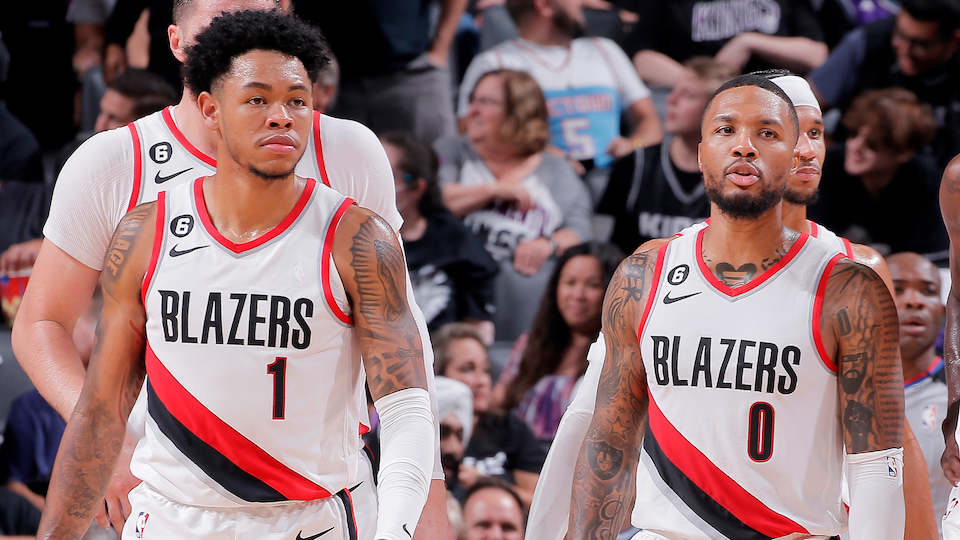 Happy Wednesday. Yesterday was an up-and-down day. The NBA record was a solid 4-3. We'll take that any day. The CBB record was 2-8. That's not very good. The college game has been a struggle lately. We bounce back tonight. But first, a look at last night's action.
NBA
It wasn't easy, but Jalen Brunson and Julius Randle led the Knicks to a tough win over the Magic in Orlando. At 16-11 away from home, New York has the second best road winning percentage in the league (Boston). They're now tied with the Heat for the East 6 seed, and that will likely be a two-horse race for the last guaranteed playoff spot. The Hawks are two and a half back in the 8 seed, and the Nets are three games up in the 5 seed. It's a tough loss for Orlando. A win would have put them within two games of the three-way tie for the 10 seed, but they'll sit three games back with twenty-seven to go.
Brandon Ingram dropped 30, and the Pelicans have now won three in a row to find some level ground after their free fall down the West standings. They're tied with the Warriors for the 7 seed, and they're just a game and a half back of the 4 seed. Zion's return doesn't appear to be imminent quite yet, but it looks like we're closing in on the last few weeks of his absence. New Orleans needs him. The loss marks two in a row for the Hawks, who fall two and a half back of the 6 seed and are still just half a game up on the Bulls and the 9 seed. They're just not that good, and they've given no cause to believe in their ability to find a second gear down the stretch.
DeAndre Ayton stepped up with 35 and 15, and Phoenix held on to win in Devin Booker's return despite Cam Thomas's third-straight 40-point game. Booker put up 19 points and 6 assists in 26 minutes, and the Suns will be glad to have him back. They're still just 11-15 without him (19-11 with him), even after winning eight of ten before last night. Booker's teammates deserve a lot of credit; they're sitting in the 5 seed with half a game of space on either side, a spot that would have seemed very unlikely a little more than two weeks ago. Brooklyn will fall a full game back of the Cavs and the 4 seed. They still have plenty of space behind them. Thomas has been insane this week. His last five games have seen him shoot 54.8% from the field and 51.4% from three on the way to 21, 19, 44, 47, and 41 points. Perhaps worth noting – the Nets are 2-3 in those games, including a 1-2 record in the 40-point games. It's going to be pretty fascinating to see where they go with him from here. The dude can score, and the efficiency, while obviously elevated beyond sustainability these last five games, isn't a complete fluke either. He's made a lot of strides there this year. But he's also seen five of his eight highest shot totals of the year in these last five games. Those looks won't continue when KD returns, and Thomas has been much more of a bucket getter than a scorer off the pass this year. With the other elements of his game remaining fairly questionable, what do you do with him? Do the Nets try to run some stretches where he poses as pseudo-Kyrie alongside Durant?
The Bulls managed just 28 points across the first and fourth quarters combined, and that was ultimately too much to overcome in Memphis. DeMar DeRozan's absence was felt, and Ja and Jaren Jackson's combined 58 points were enough for the Grizzlies to pull away late. They're finally back in the win column, and they'll avoid slipping even further away from the Nuggets and closer to the Kings. You still don't feel great about where they are. This wasn't the most impressive win in the world. But at this point, a win is a win. It's a tough one for Chicago. This was a winnable game going into the fourth, even without DeRozan, and they let it slip. They'll remain a half game back of the Hawks.
The Nuggets won the first quarter 49-19 (!!!) and never looked back in a destruction of the Timberwolves. MPJ had 30, Aaron Gordon went for 24, and Nikola Jokic produced a 20-point triple-double in the win. Denver moves to 26-4 at home and maintains their four and a half game lead over the Grizzlies at the top of the West. This is a "we'll try again next time" kind of game for the Timberwolves. They're in the 9 seed for now. A big game in Utah awaits tonight. The Jazz are sitting a game back of Minnesota in the 10 seed.
LeBron broke the career points record, which is cool. I don't mean to understate it. It's an incredible accomplishment. James has dealt with the highest possible stakes and pressure for two decades, and he has consistently delivered in a way that so few others have. It's a deserved accomplishment. But he's also still playing for the Los Angeles Lakers, and the Lakers are the 13 seed in the West. And last night they had a home game against a team half a game above them in the standings, and that didn't seem to be all that much of a focus last night. You only break the league's career scoring record once, and I get that. But the job here is ultimately to make the playoffs, and the Lakers saw their chances take a hit last night after being overshadowed by an individual's goal. If there's some frustrations in the locker room…well…I get it. Los Angeles is now a game and a half back of the Blazers and Thunder, who are both half a game back of the 10 seed Jazz. The Lakers aren't good. They haven't been all year. After the game, LeBron said he could still win multiple championships for any franchise, and that's simply not the case. He's not that kind of player anymore. He's moving towards empty calories statpadder territory, and it's fitting that he broke a great record in a loss to the West's 12 seed.
CBB
UConn blew out Marquette, giving Xavier a half game lead at the top of the Big East. This was the UConn we've seen show up here and there and throughout the non-conference slate. Whether they can put that version of themselves on the floor for four, five, or six games in a row in March remains to be seen.
Virginia bounced back from the loss to Va Tech, beating NC State in relatively comfortable fashion. They're now tied with Clemson and Pitt at the top of the ACC. NC State has little to worry about at 19-6 (9-5), barring a complete collapse down the stretch.
Kansas State blew out TCU to pull back within a game of Texas and the top of the Big 12.
Indiana kept things rolling with a gritty win over Rutgers. That's seven of eight for the Hoosiers, who are suddenly all the way up into a tie for second in the conference (with Rutgers). They're as hot as anyone in the country right now.
Tulane is 9-3 in the American after beating Cincinnati in OT. That doesn't mean a whole lot on a national scale, but we're starting to see some pretty solid progress for Ron Hunter's program. He made the Big Dance with Georgia State, and he might be building something that can make that happen at Tulane.
Wake Forest held off UNC for a big win. The Tar Heels aren't out of the woods yet, or at least they shouldn't be. They're 15-9 (7-6) with just one Quad 1 win. Wake is firmly on the bubble, and this one will help. 20-11 (12-8) is within reach if they just take care of business from here to the end.
Pitt continued Louisville's misery with a 34-point win. They're tied for the ACC lead. The home loss to Florida State gives them a little less margin for error than they might otherwise have, but they're in a decent spot.
Texas A&M picked up a huge win over Auburn. They're 9-2 in SEC play. Losses to Murray State, Colorado, and Wofford in the non-con made that kind of conference run necessary, and the Aggies have delivered so far. The job isn't done yet though. Taking care of business in Baton Rouge on Saturday is big.
Ole Miss won at Georgia. It's been a frustrating slide for the Bulldogs since a decent early start to SEC play.
Dayton won at VCU, and it's becoming increasingly difficult to imagine that the Atlantic 10 gets anything other than one auto-bid this year.
Toledo beat Akron, and Kent State beat Bowling Green. We now have a three-way tie at the top of the MAC at 9-2. Ball State (8-3) is a game back.
Drake (11-4) has a half game lead at the top of the MVC after beating Murray State.
Michigan State held on to pick up a nice home win over Maryland. Both teams are likely a good few steps onto the right side of the bubble.
Missouri is 18-6 after beating South Carolina. They're getting close to locking down a bid. Winning at Tennessee this weekend might just do it ahead of a pretty favorable closing stretch, but that's easier said then done.
Arkansas beat Kentucky in a game between two bubble teams. It's a really nice win for Arkansas. It's a tough one for UK, who has some work to do. The South Carolina loss is still an anchor.
Butler beat St John's to put both teams at 4-10 in Big East play. This is year four of Mike Anderson, and there's been very little progress for St John's.
St Louis beat Rhode Island, which puts them, Dayton, and VCU within a game of each other (VCU – half game – St Louis – half game – Dayton) at the top of the A10.
Nevada picked up a huge road win, knocking off New Mexico in the last seconds. Both teams can go dancing with solid finishes, and neither has a particularly brutal schedule down the stretch. Nevada went into this one right on the bubble. New Mexico was a little bit off of it (but on the right side). They might both be a little off but on the right side now.
TODAY'S PLAYS
NBA record: 134-119-4 ATS, 24-39 ML, 59-46-1 O/U, 1-7 parlay, 0-1 props, -11.34 units
The Cavs have won three in a row, all by 15+. The Pistons are bad. I like Cleveland to roll here.
The Wizards have lost three in a row in pretty brutal fashion. This is a good bounce back spot against a bad Hornets team that's lost four in a row. I like Washington at home.
The Wizards average about 226 per game. They don't score that much. I like this one to go under.
I'll take a shot at Philly here. They're playing really well. This is a bigger game for them than it is for Boston.
Both teams score more than this per game. We have some really good offenses here. Really good defenses too, but let's ride with the points in a regular season game.
The Heat have been a little suspect lately with no wins of more than five points in their last eight games. The Pacers have Haliburton back. This is a decent chunk of points. I like Indiana to keep it close.
The Kings need to keep winning to hold on to their seeding. The Rockets are atrocious. Give me the Kings.
I like the Jazz to bounce back here against a Timberwolves team playing 24 hours after getting slapped in Denver.
Both teams score at least 230 per game. Give me the points here.
I like the Blazers here. This is a tough spot for Golden State. Klay won't hit twelve threes in every game without Steph.
With Kyrie, Kawhi, and PG playing tonight, I like this small total to get there.
CBB record: 129-124-4 ATS, 23-44 ML, 4-3 O/U, 8-12 parlay, -20.1 units
I like Creighton here. They've taken care of business against worse Big East teams. This is a huge game for Seton Hall, but they're not getting the win.
Samford has been solid. Mercer has not been.
I'll take Belmont at plus odds here.
Syracuse is fine on the road, and they win the games they're supposed to. That continues here.
I don't think West Virginia is good. I don't understand how they're on the bubble. Iowa State wins.
Memphis bounces back from their loss to Tulane here.
Wisconsin has really been struggling. Penn State could use a win, and they make it happen.
This is a season-defining game for Utah State. A home chance against San Diego State. They take advantage.