Mike Bets #443
5 min read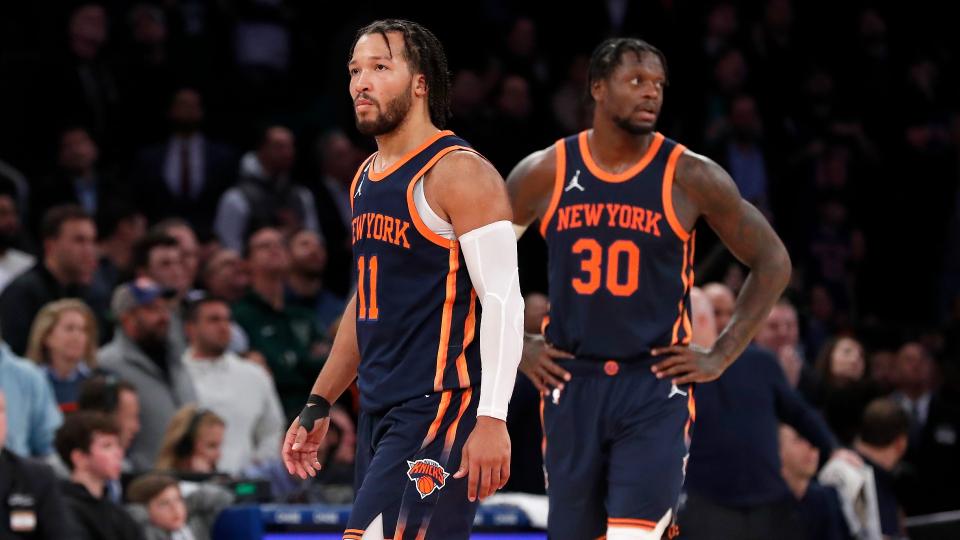 Happy Friday. Yesterday was a slightly negative day. We were so close to going positive, but St Mary's sunk our five unit parlay to put us in the red. The NBA record was 2-3. The CBB record was 4-3. Some outright winners – Northwestern (+180) and Arizona State (+130) – helped close the gap a little bit. We bounce back tonight. But first, a look at last night's action.
NBA
The Magic took down the Nuggets in Orlando. Seven players scored in double figures for the Magic. Aaron Gordon (37) and Nikola Jokic (29) combined for 66, but the rest of the Nuggets managed just 38 points. Jamal Murray has missed three straight games with a knee injury, which is rather unfortunate timing after he dropped 32, 33, and 41 in the three games before. Denver will hope the momentum doesn't fade. They have a four game lead over the rest of the West after the loss. Orlando is three games back of the East play-in, and they need to start piecing together wins with even more consistency if they're going to make a serious run at it.
Spencer Dinwiddie and Cam Thomas combined for 45, and the Nets roared back in the fourth to beat the Bulls despite a 38-point showing from Zach LaVine. The Bulls have just a half game lead over the Wizards and Raptors, who are tied for the 10 seed. They decided to keep things going this year by standing pat yesterday. Missing out on the play-in but also not completely free falling close to the league's bottom would be a disaster scenario. The Nets, meanwhile, will maintain their three game lead over the Heat and the 6 seed. They're a game back of the Cavs. Brooklyn has four thousand wings, a bunch of spark plug shooting guards, Spencer Dinwiddie, Nic Claxton, and the shell of Ben Simmons. It's a roster. I kinda like it. The Nets are going to stay in the top five.
Trae dropped 36 and 12, and the Hawks took care of a depleted Suns team in Atlanta. I'm not super high on Phoenix after the KD trade. They have a lot of depth issues after their top four, and Chris Paul is really old. They have sole possession of the 6 seed after last night. The Hawks are alone in the 8 seed in the East, and they have at least a game and a half on both sides.
The Bucks started slow, but they eventually got past the LeBron-less Lakers in Los Angeles. Giannis dropped 38 in the win, which was Milwaukee's ninth straight. They're back within a game of the Celtics at the top of the East. The Lakers are two games back of the 12 seed. They're only two and a half back of the 10 seed, which paints a rosier picture, but they're all by themselves in the 13 seed right now. They had a really nice trade deadline, but there's a heck of a lot of work to do to even make the play-in here. Milwaukee made a really nice move for Jae Crowder too, shedding useless players and second rounders for a defensive wing that can stay on the court for all four playoff rounds.
CBB
Purdue is 23-2 after handling Iowa. They have a three and a half game lead over the rest of the Big Ten.
UCLA beat Oregon State, and Arizona beat Cal. UCLA, with one more game left than Arizona, has a half game lead at the top of the Pac 12.
Loyola Marymount has now beaten both Gonzaga and St Mary's. This was a tough one for the Gaels. They had so much momentum, and they were up 7 at half. But it got away from them.
Gonzaga is just a game back of St Mary's at the top of the WCC after rolling San Francisco.
FAU is 23-2 (13-1) after beating Rice. They're closing in on a bid.
North Texas held on to beat UAB in OT. They're 20-5 (11-3). This was a really good win. They have zero margin for error, but they're not dead yet.
Northwestern won in Columbus. Ohio State is done. They're 11-13 (3-10). They're bad. On another note, NET is the least sensible metric I've ever seen –

Oral Roberts is 22-4 (13-0) after beating St Thomas. They have an outside shot at an at-large bid too, but they can afford one more loss at the absolute most.
Arizona State beat Stanford. The tourney is probably already out of reach, but this loss would have killed off their chances for good.
Oregon rolled over USC. The Ducks might just make this tourney thing happen. It's probably down to these two to be the third Pac 12 rep. Both are very bubbly right now.
TODAY'S PLAYS
NBA record: 139-122-4 ATS, 24-41 ML, 62-49-1 O/U, 1-7 parlay, 0-1 props, -12.01 units
New York is elite on the road, and this is a good chunk of points.
This is a low number. I think they can get there.
Kyrie, Luka, the Kings. Give me the points.
This one is really low. Three overs tonight.
The Bucks are rolling. Let's keep it going.
CBB record: 134-129-4 ATS, 25-47 ML, 4-3 O/U, 8-13 parlay, -24.4 units
Kent State is flawed on the road, but I still like them to take this one from Buffalo. They're a decent enough 6-5 away from home. Buffalo has already lost three times at home. The MAC lead is at stake.
Butler simply isn't good. They can't hang with the big boys.
Ohio is really good at home. This will be a tough one for Akron. But I believe in the Zips. The MAC lead is at stake here too.
Dayton is 12-1 at home. I'm taking them here.
ML PARLAY: New Mexico, Nevada (-161) – FIVE UNIT PLAY
Both teams need to keep winning to solidify their positioning. They're playing bad teams tonight. They both win.