Mike Bets #448
5 min read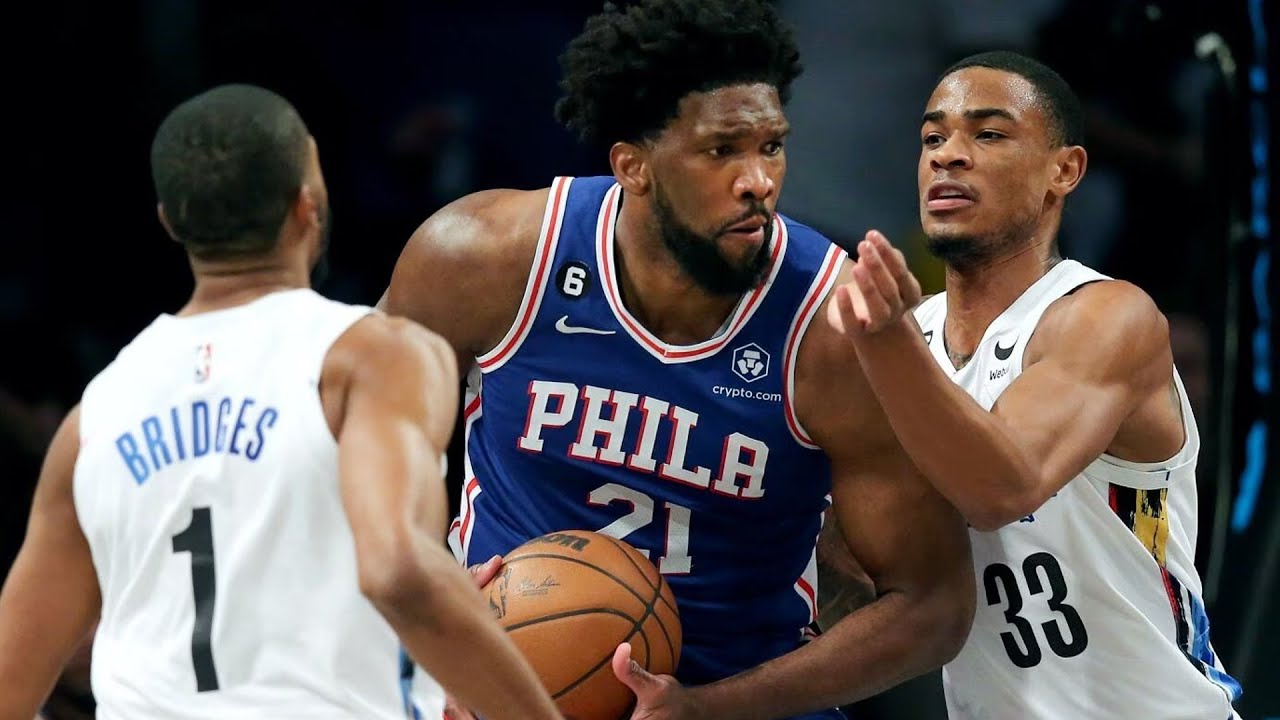 Happy Wednesday. Yesterday was a negative day. The NBA record was 2-3 after the Magic fell apart late. The CBB record was 5-6 with both two-unit plays losing. We'll need to bounce back tonight. But first, a look at yesterday's action…
NBA
The Celtics were depleted, but they still gave the Bucks quite the game in Milwaukee. The Bucks needed OT and 76 combined points from Jrue Holiday and Giannis to pull It out. Malcolm Brogdon and Derrick White combined for 53 for the Celtics. This was a huge win for the Bucks. They're just half a game back of Boston at the top of the East. The gap has closed after eleven straight wins.
The Raptors pulled away in the second half to beat the Magic in Toronto. Jakob Poeletl dropped 30 to help spark the win. The Raps are tied for the 9 seed and a game ahead of the 11 seed Bulls. Every win counts. Every loss counts too, and this one hurts for Orlando. They had a chance to pull within two games of the play-in but will instead fall to four games back. They've got a lot of work to do.
The Suns outlasted the Kings in Phoenix in a game with plenty of really good individual performances. Fox dropped 35. Sabonis put up 24, 15, and 7. Booker dropped 32. Paul scored 17 points and dished out 19 assists. Ayton went for 29 and 11. Phoenix is all alone in the 4 seed after the win, and they're just a game back of the Kings and 3 seed.
The Clippers beat the Warriors. Kawhi dropped 33 to lead all scorers. Los Angeles is alone in the 5 seed with half a game on both sides. Golden State is down to the 9 seed, where they have just a one game edge over the 11 seed. They're in a bit of trouble here with Steph out. They've lost three of four, and they need to regain some of their form from the later part of Steph's first injury-based absence. .
The Wizards picked up a big win in Portland, smashing the Trail Blazers to keep pace with the Raptors in the 9 seed. Kyle Kuzma and Kristaps Porzingis combined for 61. Dame dropped 39 in the loss, which came down to a third quarter that the Wizards won 38-22. Portland falls into a tie with the Thunder. They're both half a game out of the play-in.
CBB
Kansas played really well in the second half to grab a road win over Oklahoma State. They'll tie Baylor and Texas for the Big 12 lead. No one else is closer than two games back. OK State is still in solid position, but they'll have some work to do over the last few games. A win in this one would have removed a lot of doubt.
Kansas State got smacked in the second half in Norman. Any hopes of a 1-2 seed and a Big 12 championship have disappeared over the last few weeks with the Cats losing four of five and five of seven. This one probably isn't much more than a moral victory for 13-13 (3-10) Oklahoma, but I'm sure they'll take It regardless.
Providence knocked off Creighton in 2OT, which means Marquette will grab a game and a half lead at the top of the Big East if they beat Xavier tonight. Both Providence and Creighton are going dancing and shouldn't have much to worry about barring a complete collapse over the next few weeks.
Syracuse finally picked up a quality win, knocking off NC State. Duke visits on Saturday. A win there could get some things cooking.
Seton Hall needed to beat Georgetown to stick around the bubble, and they took care of business.
Michigan lost to Wisconsin after talking an egregious amount of smack heading into the game. They're probably done as far as at-large hopes go. Wisconsin has some work to do, but this one keeps them in the game. My thoughts on Michigan –
Duke held off Notre Dame to avoid a bad loss.
Penn State kept themselves alive with a huge win over Illinois. Winnable road games against Minnesota and Ohio State await. The Nittany Lions could use wins in both.
Auburn absolutely smacked Missouri to end a frustrating run of losses. This was a good win for them. Missouri should still be fine for an at-large bid.
Toledo and Kent State are still tied atop the MAC at 11-2 after both won last night.
Nebraska upset Rutgers at the RAC. It's been a weird year for the Scarlet Knights. They're solid, but they've failed to take the step from "they'll be in the tourney" to "they might actually make some real noise here". Nebraska is doing a little better in year four of the Fred Hoiberg era. This makes for six Big Ten wins, at least two more than they managed in any of the previous three seasons.
Georgia hung on to drop LSU to 1-12 in SEC play. The Tigers are on the struggle bus this year.
Pitt took care of business against Boston College, avoiding a bad loss and walking closer to a bid. They're all alone atop the ACC for now, though Virginia just needs to beat Louisville tonight to tie things back up.
Utah State is still technically alive after running through Air Force.
New Mexico is in real trouble after losing to Wyoming. They've picked up some bad losses in Mountain West play, and it might just sink them. They have three Quad 3 losses and a Quad 4 loss now. That's a hard thing to get past. The 5-3 record in Quads 1 and 2, as impressive as it might be, can only carry so much weight.
TODAY'S PLAYS
NBA record: 145-128-5 ATS, 25-43 ML, 72-55-1 O/U, 1-7 parlay, 0-1 props, -10.54 units
CBB record: 149-139-5 ATS, 30-51 ML, 4-3 O/U, 8-17 parlay, -27.42 units
Boise State ML (-150) – THREE UNIT PLAY