Mike Bets #77
14 min read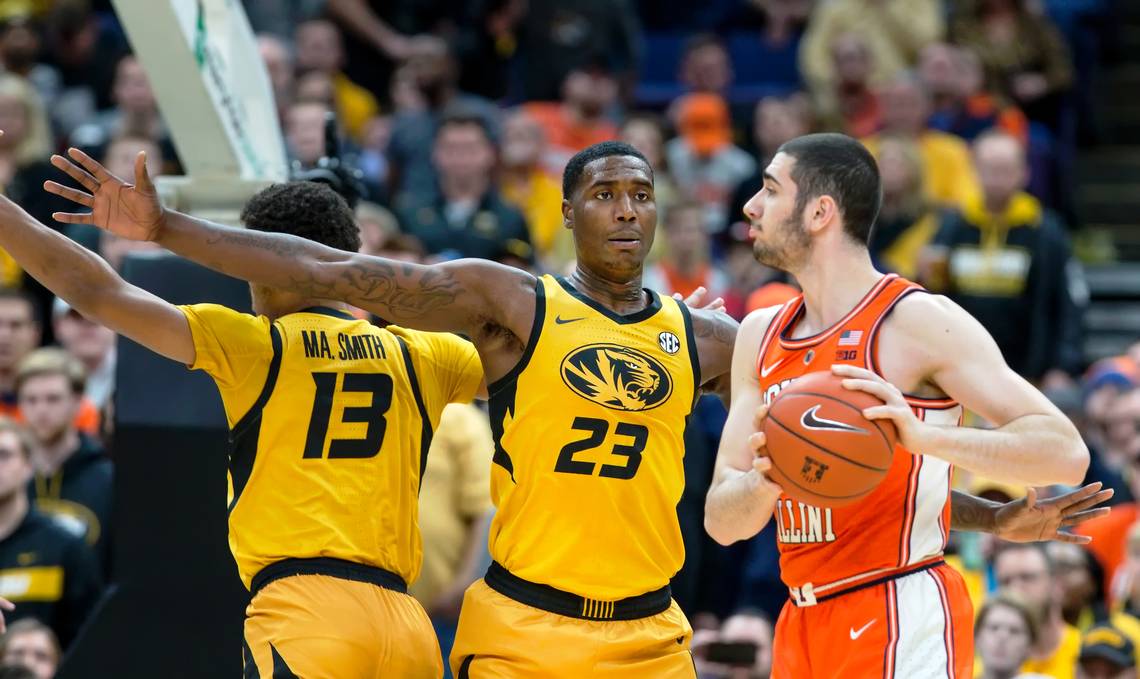 There's a packed Saturday slate today. Let's jump right into it.
College Basketball Record: 187-182-3 on individual bets, 7-42 on parlays, +$31.00
All Involved CBB Picks: 263-244-6 ATS, 20-28 Dog MLs
NBA Record: 9-13, 0-3 on parlays, -$126
Joint Parlays: 0-2, -$25
$22 for spread picks, $20 for ML
Abilene Christian (-12) v. Lamar
Lamar is not good. Abilene Christian is one of the official Mike Bets Coverage Warrior Teams of the Year. Take Abilene Christian.
Arkansas v. Missouri (+230)
Arkansas beat Auburn 86-74 the other day to pick up the first significant win of their 9-0 start. There's no doubt that this is a good team. But how will they play against a battle-tested Missouri team that has wins over Liberty, Bradley, Oregon, and Illinois? They were suffocated by Tennessee last time out, but I like Missouri to bounce back here and knock off the Razorbacks.
Robert Morris v. UWM (-105)
UWM fell to 3-2 yesterday when their last three didn't go down in a 3-point loss. They get revenge on Robert Morris today. If they don't, the Panthers are off the card for a while.
Duquesne v. George Washington (+7)
George Washington is 2-6, but they've lost just one game by more than seven. They've had close call after close call, and they just beat a formerly 0-0 Fordham team by 24. Duquesne, at 1-1 and playing in their first game in exactly one month, falls into a similar category. I would bet on George Washington keeping this one closer than 7.
Baylor (-15.5) v. Iowa State
This line is crazy. Baylor beat Illinois by 13 and both Washington and Kansas State by more than 30. Kansas State beat Iowa State, who lost to Iowa by 28. The Cyclones did play West Virginia well two weeks ago, losing by 5. Baylor is a different beast, and they cruise here.
Chattanooga (-3.5) v. VMI
Chattanooga fell to 9-1 with a 73-77 loss to Furman last time out. They haven't dominated anyone this year, but they're more than capable of a 4-point win over an iffy VMI team that has lost three in a row. Chattanooga bounces back here and gets their tenth win.
Toledo (-8) v. Western Michigan
Toledo has won three in a row by 9+, and they have six of those wins this season. Western has lost to Ball State, Detroit, and Michigan State by 8 or more. Toledo goes to 3-0 in the MAC with a big win in this one.
TCU (-3.5) v. Kansas State
Kansas State is playing slightly better but still beat Omaha by just 2 last time out. This is not a good team. TCU is better, and they cruise to a conference win here.
Clemson is now 7-1 with an eight-point win over Alabama and double-digit wins over Maryland, Florida State, Purdue, and Mississippi State. Miami hung with Virginia Tech last time out, but it was a game the Hokies should have put away far earlier. To be fully fair, Miami is clearly a team capable of second half comebacks after that game and the win over Purdue despite a 14-32 deficit at half. I'm just not impressed by them overall. I love Clemson though, and I like them to cover here.
Cincinnati v. Tulsa (+5.5)
Cincy hasn't won since December 9. They've played four games since. Tennessee, USF, Georgia, and UCF don't make for an easy slate, but Tulsa doesn't represent a step down in competition. They just beat #5 Houston and also have a win over Memphis. Cincinnati is 2-5 this season. Their only win of more than 5 points came against Lipscomb. It makes zero sense to bet on them here.
Oklahoma v. West Virginia (PK)
West Virginia is 8-2 with their only losses to Gonzaga and Kansas. We can look at some close calls for them and a good and recent performance against Texas Tech for Oklahoma, but the bottom line is that WVU is a very good team that knows how to win. They do just that in this one.
Texas Tech v. Oklahoma State (+8.5)
Tech has been very good against lesser teams, but they've played three "good" teams (Oklahoma, Kansas, Houston) and gone 1-2 in those games with a -10 margin. They beat Oklahoma by just 2 last time out. This is a good Texas Tech team, but there's not much reason to back them by 9+ in this one. Oklahoma State just held Texas to a 3-point win, and their last four games have all finished with a margin of five or less points.
Ole Miss v. Wichita State (+7.5)
Wichita State has wins over Tulsa and South Florida and a 3-point loss to Oklahoma State. They hung within 10 of a very good Missouri team. Ole Miss is 0-2 against major conference teams. Don't take Ole Miss.
QUICK HITTERS
Boise State (-27) v. San Jose State
Arizona (-8) v. Washington State
Nevada (-6) v. New Mexico
NBA PARLAY – $13 to win $105
Pacers, Pelicans, Hawks, Magic, Sixers, Rockets MLs
(I don't like the NBA board today)
GAMES TO KEEP AN EYE ON
Navy (3-1) and Army (4-1) are the only two teams in the Patriot League that have played so far this season, and they haven't had games since the first week of December. Navy beat Georgetown last time out. That was 31 days ago. Will that momentum carry over? Keep an eye on this one to see if Navy and Army might have an early edge in conference play.
Keep an eye on this one for the same reasons. Army has a win over Buffalo to their name, and they played Florida (with Keyontae Johnson) pretty well. Colgate went 25-9 last year and won the conference. This should be an interesting one.
Vermont has struggled a little bit out of the gates after playing no non-conference games. Keep an eye on this one to see if they can dominate a poor Albany team to regain some confidence. This is a Vermont team that has won 20 games every year since 2009.
Liberty is 8-4 with wins over Mississippi State and South Carolina and losses to Purdue, TCU, and Missouri. Their other loss came against Lipscomb yesterday in a game that should have gone the other way based on performance up to this point. Lipscomb is just 3-5 against D1 teams even after yesterday. Liberty should win the second game here. Keep an eye on this one to see if they can take care of business, or if they'll fall into a deeper hole early in conference play.
Louisville v. Boston College
This isn't worth a play in my eyes, but keep an eye on Louisville here to see if they can continue to play somewhat well. They've beaten Pitt and Kentucky in their last two and should be getting back in the swing of things post covid break. Boston College is not good, but they're capable of being competitive. Can Louisville knock them out early?
This should be a really good game, but I don't feel good enough about either side to make a pick on the Kansas -4.5 line. The Jayhawks have played some really close games against good teams, but they beat West Virginia by double digits last time out. Texas's only lost came to Nova by 4. Kansas is better, and this one isn't in Austin. Will that mean a bigger loss? Keep an eye on this one. It's an important game between two top ten teams.
Both teams are 3-1 and sitting near the top of the Big East. Who takes the big win here? Creighton should be the better team, but that hasn't turned into comfortable wins for them in the past. They beat UConn by just 2 and lost to Marquette. Providence has wins over TCU, Seton Hall, and Butler in their last five games. Keep an eye on this one to see if that momentum allows them to push Creighton past their limit.
I have no idea how this one goes. Iowa has looked dominant outside of their game with Gonzaga and a terrible blown game against Minnesota. Rutgers is 4-1 in their last five with the wins coming against Syracuse, Maryland, Illinois, and Purdue, but they had a blown lead of their own in a tough loss against Ohio State. Do we get the best version of both teams today? Or does one let this one slip after a strong start? Keep an eye on this one. It should be a great game no matter the exact situation that plays out.
Eastern Carolina v. Tulane
Both teams last played about ten days ago when ECU beat Tulane by 10. Keep an eye on this one to see if Eastern can make an early statement by sweeping the Green Wave. Neither team looks particularly good in the grand scheme of things, but ECU would be 8-1 with another win today.
Furman got off to a good start in conference play the other day with a win over previously undefeated Chattanooga. Can they back that up with another win over 7-2 Mercer? They should be able to. Mercer is on a 2-2 run with one two-point win and a big loss to Wofford in their conference opener. Keep an eye on this one to see if Furman can make a big statement and claim early control of the Southern Conference.
Two good SEC teams meet here with a chance to make an early conference statement. Florida is 4-1 with wins over Army, Vanderbilt, and Boston College. They've looked good, but they also lack a signature win. I'm not sure that LSU qualifies at this point, but they're certainly closer than any of Florida's current wins. The Tigers are 6-1, and they crushed Texas A&M last time out. They also haven't played too many games of significance, excluding the A&M win and the loss to a good St Louis team. Keep an eye on this one because someone is going to win and announce themselves as a potential major player in the SEC.
Ohio started the season 3-1 and playing really well. They haven't beaten a D1 team since, and they haven't been all that close either. They let a 10-point halftime lead over Bowling Green turn into an 8-point loss last time out. Keep an eye on this one to see if they can put an end to the streak before things really start to get away from them.
Coastal Carolina v. Georgia State & Southern Alabama v. Georgia Southern
Coastal and Southern Alabama have decent claims to being two of the best teams in the Sun Belt so far. They both crushed their Georgia opponent in the first leg of a double header yesterday. Keep an eye on these to see if they can keep that momentum rolling and truly lay claim to a leading position in the conference.
A&M has now been blown out by both TCU and LSU, but they're 5-0 with a commanding win over Wofford in their other games. Auburn is 6-3 and has improved since a rough start, but their best win is still over a middling Memphis. They couldn't hang with Arkansas last time out. Auburn should probably win this game, but keep an eye on it to see if they can.
Western Kentucky v. Charlotte
WKU rode a big second half to a 4-point win over Charlotte yesterday. Keep an eye on this one to see if they can grab a more dominant win and some more positive momentum at the start of conference play. The have the talent to win Conference USA.
USC fell to Colorado in their Pac 12 opener. Utah fell to UCLA last time out, though they already had a win over Washington. This is not a bad Utah team, but this is the kind of game USC will need to win if they want to pose a serious threat to the top of the Pac 12. You can't start 0-2 in conference play ahead of games against Arizona and Arizona State. Keep an eye on this one to see if USC can do what they need to do.
Northern Iowa v. Evansville
Northern Iowa picked up a huge win over Missouri State to split their series and move to 2-5 on the year. They're better than that record, but they've also fallen short of proving that they can really contend at the top of the Missouri Valley. They're going to have the chance with some massive games coming up, but they first need to take care of business against Evansville. Keep an eye on this one to see if they can.
San Diego State v. Colorado State
San Diego State is coming off a 25 point win over the St Marys team that beat Colorado State by 20. This is a big two-game stretch for both teams. Colorado State – 5-0 outside of that blowout loss to St Marys – can prove they have a shot at the Mountain West this year with a split of the two games. San Diego State, meanwhile, would knock off a potential contender and solidify themselves as the favorite ahead of Boise and Utah State with a commanding sweep. Keep an eye on this one to see what happens.
Dayton is coming off of a shock loss to La Salle in their A10 opener. Keep an eye on this one to see if they can recover and avoid falling to 0-2 in conference play.
Keep an eye on this one because Seton Hall has the chance to push themselves to 5-1 early in Big East play. They've beaten Georgetown and Xavier by double digits in their last two. Butler split games with Providence but has been very unimpressive so far. Can they win this one and keep some hope alive?
Belmont v. Tennessee-Martin
Belmont is now 9-1 after an impressive win over Murray State. Keep an eye on this one to make sure they keep things rolling against a poor TN-Martin team.
Richmond v. St Bonaventure
Richmond picked up a big win over Davidson last time out. Can they keep it going against a decent St Bonaventure's team? Keep an eye on this one because it figures to be a tight race at the top of the A10 with Richmond, VCU, St Louis, and maybe Davidson, Rhode Island, or Dayton. Every win counts.
East Tennessee State v. UNC Greensboro
ETSU has some positive momentum going now after a tough start. UNC Greensboro has won four in a row. Both teams have an outside shot at contending at the top of the Southern Conference. Keep an eye on this one to see if they can announce their intentions with a big win today.
Bowling Green v. Northern Illinois
NIU is terrible. Absolutely terrible. Bowling Green is now 6-2 and 2-0 in conference. This is a game that they need to win and win comfortably if they want to be one of the best teams in the MAC. Keep an eye on it to see if they can make that happen.
Tennessee is a top three team in the country right now by my book. They're really, really good. Can Alabama give them a game? They rolled over Ole Miss last time out. Keep an eye on this one to see if Alabama has what it takes to make this one interesting and potentially make a huge statement with a win.
Illinois is now 3-1 in conference play with three relatively easy wins. At home here, they should be rather comfortable again. Keep an eye on this one to see how much of a challenge Purdue is able to give. A win would be a massive boost for the Boilermakers, but they're in a fine position either way (for now at least).
Utah State beat Air Force by 35 last time out. This is simply the kind of game they cannot lose with an eye on the tournament. Keep an eye on this one to make sure they take care of business again.
At the end of the day, this is a relatively meaningless game between two Pac 12 bottom feeders. Still, it's never a bad idea to keep an eye on games like this to see who might be capable of challenging the better teams in the conference over the next few weeks.
Kentucky v. Mississippi State
Kentucky is 1-6, but they have three losses of 3 points or less. Mississippi State picked up a big win over Georgia last time out. They're 6-1 since the 0-2 start. Can they keep the momentum rolling here? Keep an eye on Kentucky in this one. They do have Vandy in their next game, but there's only so much time in the season. They can afford more losses, but not that many at this point.
Marshall v. Louisiana Tech
We have two decent but relatively untested Conference USA teams here. LA Tech won the first game between the two. Keep an eye on this one to see if Marshall can even the score.
Two AAC teams that have gone through highs and lows so far. Both are in a relatively good spot overall, but every win is going to count on the way to the tournament, especially for South Florida. Keep an eye on this one to see if they can pick up a very nice win.
Keep an eye on Wyoming here. They're 6-1 but have been largely uninspiring if you look at the scores and opponents. Fresno State is coming off of consecutive 22-point losses to Colorado State. If Wyoming is real, at all, they need to win this game.
Wofford rolled over Mercer in their conference opener. They probably didn't do enough in the non-conference to go by anything but the automatic route after falling short against South Florida and Richmond and getting blown out by Texas A&M. With that in mind, every win is key for conference tournament seeding. Against a Samford team with performances from all over the place so far, Wofford could be tested. Keep an eye on how they respond if Samford comes out hot.
Marquette has wins over Wisconsin and Creighton. They're 0-5 against other major conference opponents. They still don't have a bad loss, but this might end up as one. Georgetown does not look very good. Marquette needs to turn 0-5 into 1-5. Keep an eye on this one because they could be in some trouble if they can't win despite the two huge resume builders.
Michigan State v. Nebraska
It's simple for Michigan State. You're 0-3 in Big Ten play. You can't afford a loss to Nebraska. Keep an eye on this one because a loss would be catastrophic.
With the wins over Virginia and Nevada, San Francisco will have a shot at an at-large bid if they avoid bad losses. But wins over Gonzaga or St Marys would obviously be massive. It's not very likely that that happens here given just how well Gonzaga is playing, but a competitive effort would at least be a good sign for the Dons. Keep an eye on how close this one is.
Stanford already has the big win over Arizona in Pac 12 play. Can they make it two against Oregon? The Ducks are 2-0 in conference but have only played Cal and Washington. Keep an eye on what should be a very good and interesting game between these two.
UNC is 0-2 in ACC play after losses to NC State and Georgia Tech. That's not good. Keep an eye on their ability to bounce back here. Notre Dame is also 0-2 in conference this season and just 1-5 against major conference teams. Another loss for UNC would be bad.
Loyola Chicago v. North Texas
Keep an eye on Loyola Chicago here. They have a huge two-game series with undefeated Drake starting next Sunday. This is their only game until then. How do they look today as they build towards Drake?