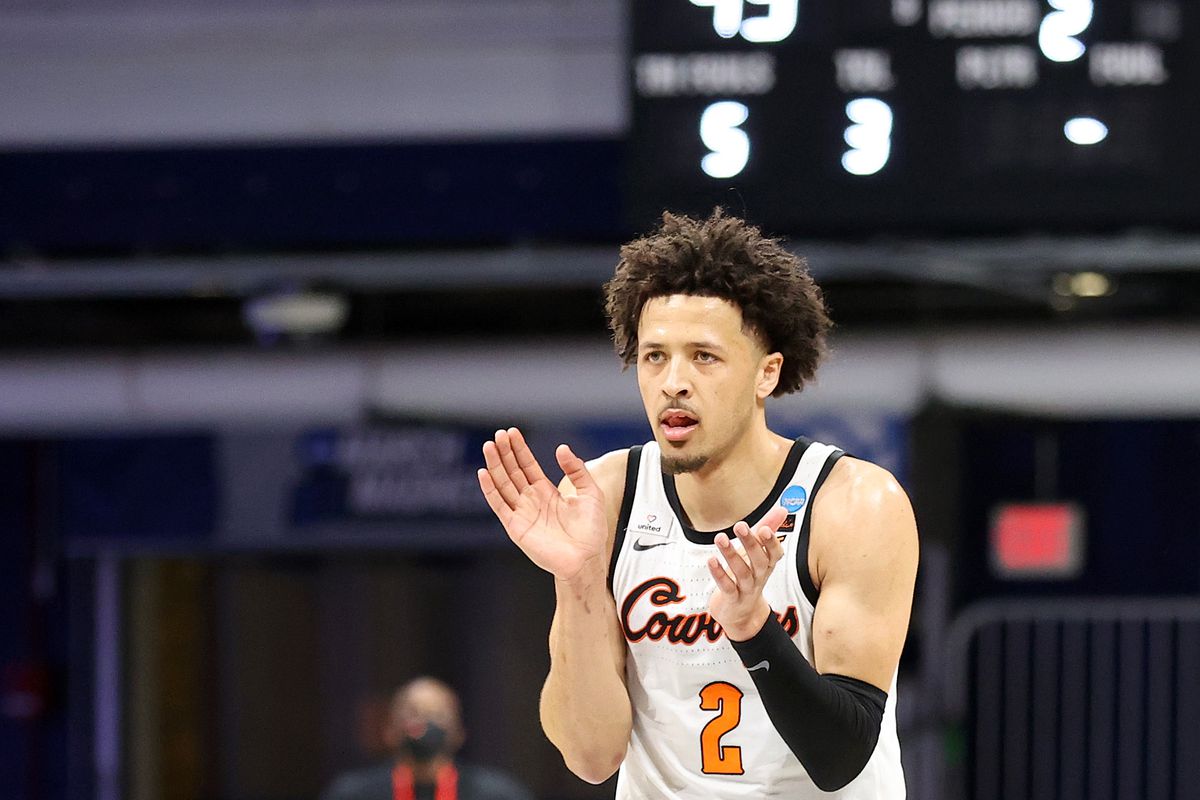 In last year's draft cycle, I said that the 2020 draft would be the draft of the role player. That has come to fruition with many rookies immediately making an impact on their respective teams. This year, I see the 2021 class as a major "What if" draft. A lot of the players on the board have a "If he can do ____, he's going to be a star" skillset. I am very confident that the top four players in this class will go on to be stars in the league for the next fifteen years or so, but after that, front offices will be rolling the dice on the remaining players' ability to expand certain parts of their game to reach an effective level of play in the NBA. That being said, if things go right and these kids develop, this could be one of the deepest draft classes that the NBA has ever seen. Let's jump into the rankings!
Note – I've separated my top 30 guys into 4 tiers.
Tier 1
Cade Cunningham:
Shades of Grant Hill, taller Andre Miller, quicker Kyle Anderson, Luka Doncic
20.1 ppg, 6.2 rpg, 3.5 apg, 1.6 stl, 4 to, 43.8 FG%, 40 3P%, 84.6 FT%
6'8″ 220lbs
Enough has been said about Cade in the media so I'm not going to say too much more. He is a perfect modern day point/dual forward, which is the most dangerous type of player in today's game as they run the offense. If things pan out, he is a franchise player. My only major concern is him having more turnovers per game than assists. With time, however, in his third season or so, I think Cade will get comfortable enough to be an All Star.
Jalen Green:
Shades of Eddie Jones, Bradley Beal
17.9 ppg, 4.1 rpg, 2.8 apg, 1.5 stl, 46.1 FG%, 36.5 3P%, 82.9 FT%
6'6″ 175lbs
Most people think, and understandably so, that Evan Mobley is the #2 player in this draft. For me, it boils down to the fact that the biggest concern with each player is that they are both too skinny. With that said, being skinny as a shooting guard is much less of a concern than being light as a center. Regardless of the rankings, you should be ecstatic if your team drafts either Green or Mobley. Green is the type of player that could lead the league in scoring one day with his freak athleticism, confidence, and ability to hang in the air and glide to the basket or create space for his smooth jumper.
Evan Mobley:
Shades of Chris Bosh, Anthony Davis, Deandre Ayton
16.4 ppg, 8.7 rpg, 2.4 apg, 2.9 blk, 57.8 FG%, 30 3P%, 69.4 FT%
7' 210lbs
This draft class reminds me a lot of the 2018 draft. You start with your best player, the do it all point forward, Luka Doncic type of player in Cade Cunningham. Then there's second best player, the Trae Young bucket getter in Jalen Green. From there, some would say that the third best player from 2018 is Deandre Ayton, or in this case, Evan Mobley. In my opinion, Mobley can do all that Ayton does, plus be an even better defender and rim protector and distributor. Basically, his ceiling is Anthony Davis. Mobley is a true unicorn that can clean up the glass, lockdown the paint, rim run, potentially stretch the floor, and fluidly glide and dribble like a guard to get around the defense. The only main concerns with Mobley are his weight and shooting right now. Listed right now at a generous 210 pounds, he's going to need to put on some weight. If he doesn't, he's going to get backed down by strong, thick post players and not be able to develop a dominant post game. Also, shooting 30% from deep in college is a solid start, but I think it might take him a couple of years to get his jumper to the league average 36% from deep in the NBA. Mobley could easily jump Green or Cunningham as the top player in this draft if he hits on both his weight and shooting touch. One reason I have him under Green right now is because I don't think he will ever be the top scoring option on an NBA team.
Jalen Suggs:
Shades of Joe Dumars, Jrue Holiday, Chauncey Billups
14.4 ppg, 5.3 rpg, 4.5 apg, 1.9 stl, 2.9 to, 50.3 FG%, 33.7 3PT%
6'4″ 205lbs
It is insane to think that a player as skilled as Jalen Suggs can only be the fourth best player in this class. He's ultra competitive, a proven winner that can hit the big shot, and a versatile player on both sides of the ball. He brings tenacious defense along with a well rounded offensive game. I think Suggs is going to follow a similar career path and have a very similar game to Joe Dumars; Dumars came into the league as a point guard and transitioned over to a combo 2 guard that would guard the opposing team's best wing, which is something that Suggs is very capable of doing. At 33.7% from deep, Suggs does not have Dumars's shooting touch yet, but if he develops this part of his game, you're looking at an elite combo guard that will have a long career.
Tier 2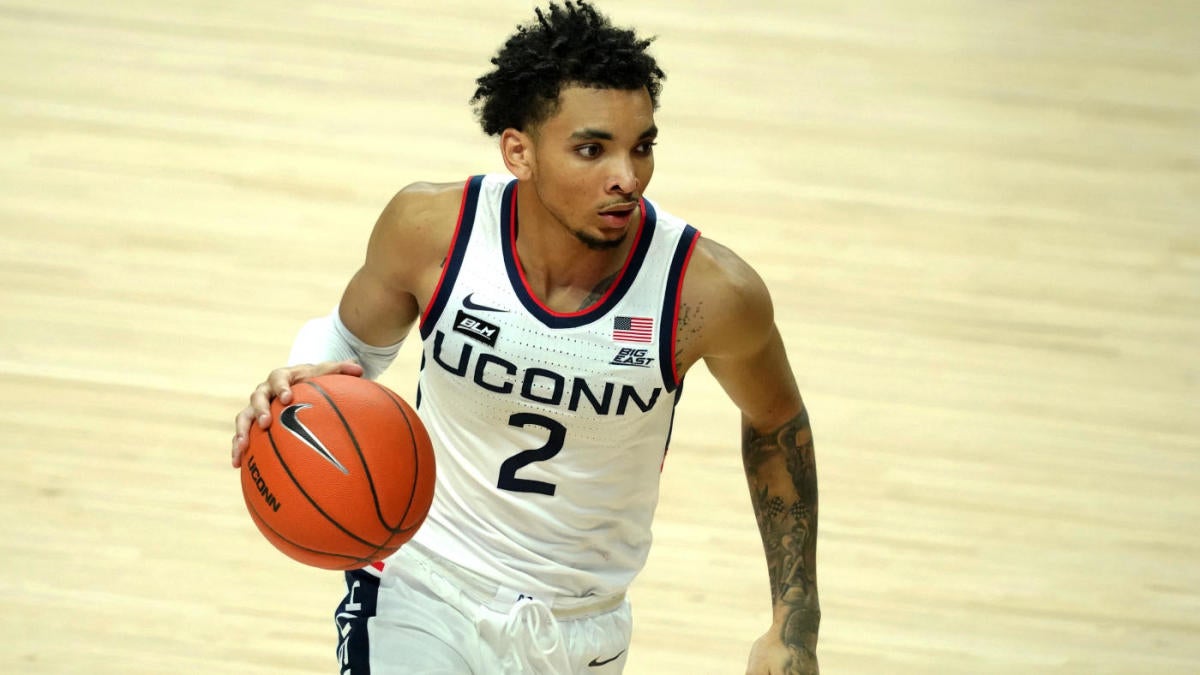 Jonathan Kuminga:
Shades of Shawn Marion, Pascal Siakim
15.8 ppg, 7.2 rpg, 2.7 apg, 1 stl, 0.8 blk, 38.7 FG%, 24.6 3P%, 62.5 FT%
6'6″ 220lbs
Kuminga has the build and athleticism to be a solid two-way small forward in the NBA. He's got the defensive chops to guard both forward positions very successfully along with playing bully ball on offense as a slasher. What's holding Kuminga back right now is shot selection and his ability to spread the floor and hit jump shots at an efficient rate. If he figures this part of his game out, watch out. As of today, I could see him becoming a modern day Shawn Marion.
Scottie Barnes:
Shades of Draymond Green, Thadeus Young
10.3 ppg, 4 rpg, 4.1 apg, 1.5 stl, 0.5 blk, 2.5 to, 50.3 FG%, 27.5 3P%, 62.1 FT%
6'8″ 210lbs
Scottie Barnes is a polarizing prospect because there are so many things he does well yet so many things he needs to work on. The upside is clearly there; on fastbreaks, his long strides and finishing ability make him look like Giannis at times. On defense, he is a stringy defender that can get tons of steals and guard every position well. His leadership and willingness to show emotion and be vocal will take him far. As an excellent passer and playmaker in addition to all of those other traits, it makes sense why many people are comparing him to Draymond Green. The thing holding back Scottie right now is his ability to function in a half court offense; if he can become a scoring threat in any way in the half court setting, whether it be as a spot up shooter or effective dribble driver, that will elevate his game to the next level. Florida State is becoming a powerhouse of NBA talent and Barnes will help continue this trend.
Moses Moody:
Shades of Allan Houston, Khris Middleton, KCP
16.8 ppg, 5.8 rpg, 1.6 apg, 1 stl, 0.7 blk, 42.7 FG%, 35.8 3P%, 81.2 FT%
6'6″ 205lbs
I know I'm a little higher on Moody than most, but I think the worst-case scenario is that he becomes a player on a similar level to KCP. At his best, if he can develop a way to create isolation shots off the dribble, he could become more like Khris Middleton. In my humble opinion, I think Moody is one of the safest picks in this class outside of the top four. With a 7'1″ wingspan along with his ideal 6'6″ frame as a 2-guard, Moody is probably the best 3 and D prospect in this draft. His jumpshot is a little slow, but it is pretty and accurate, which means that's not a major concern. As mentioned above, if he improves his handle and jumper off the dribble, he could be a top ten SG in the NBA in a couple years.
Keon Johnson:
Shades of Malik Monk, Terrance Ross, DeMar Derozan
11.3 ppg, 3.5 rpg, 2.5 apg, 1.1 stl, 2.6 to, 44.9 FG%, 27.1 3P%
6'5″ 185lbs
Keon is another one of those "what if" prospects. He is arguably the top athlete in this draft. Because of that, he plays bigger than his size suggests, getting to the rim ferociously. This athleticism also helps him to be a ball hawk on defense, constantly locking down opposing guards and preventing them from getting where they need to be on the court. The main concern for me is his shooting touch from deep. That being said, he's shown promise with his mid range jumper, excelling off of curl cuts. Because of his hyper athleticism and inconsistency from deep, he draws comparisons to players like Malik Monk, Terrance Ross, and maybe even DemMar Derozan.
James Bouknight:
Shades of Caris Levert, Derrick White
18.7 ppg, 5.7 rpg, 1.8 apg, 1.1 stl, 44.7 FG%, 29.3 3P%, 77.8 FT%
6'5″ 190lbs
Mr. Bouknight is probably my favorite player in the 2021 class after the Tier 1 big four guys. The ability to create shots out of isolation is a hot commodity in today's NBA, and James is a bucket when it comes to that. The creativity he displays off the dribble leading into pull up jumpers paired with above average athleticism that leads to tough finishes at the rim screams out NBA potential. The main worries on his game right now are if he can become a more efficient jump shooter with volume (only 29.3% from three on 5 attempts per game) and if he can become a better passer and make his teammates better (1.8 apg in 32. mpg as a lead guard). Though these are valid concerns, I've heard whispers that he could go as high as 5 in this draft.
Jalen Johnson:
Shades of Aaron Gordon
11.2 ppg, 6.1 rpg, 2.2 apg, 1.2stl, 1.2blk, 2.5 to, 52.3 FG%, 44.4 3P%, 63.2 FT%
Only 21.4 mpg
6'9″ 220lbs
Jalen Johnson is one of the hardest players to rank this year. Without a doubt, the talent is there, displayed by his great stats in only 21 minutes per game; one could make a case that he is a top five talent based on current skill, athleticism, and potential. However, one cannot ignore the fact that he "quit on his team" and looked disinterested in playing defense at times, or the concerns that his jumpshot will not translate as he shot a poor 63.2% from the free throw line. I could see him coming off the board anywhere from 6-20.
Jaden Springer:
Shades of Malcom Brogdon
12.5 ppg, 3.5 rpg, 2.9 apg, 1.2 stl, 2.4 to, 46.7 FG%, 43.5 3P%, 81FT%
6'4″ 200lbs
Springer is a very talented all-around player which is why gets a Malcom Brogdon player comparison from me. My favorite part of his game is his pace as he can control the flow of the game by leading fast breaks with his plus athleticism, which pairs well with his patience and maturity to slow things down and allow him to break down defenses. As a combo guard, the concern with Springer is what his role will be in the NBA. He probably does not have the playmaking ability to be a lead guard and his size and scoring prowess is likely not enough to be a leading 2 guard. Still, I believe Springer has the tools to be a replica of the Brogdon archetype, which would allow him to carve out a nice role in the NBA with his solid offense and defense.
Kai Jones:
Shades of Jaren Jackson Jr.
8.8 ppg, 4.8 rpg, 0.6apg, 0.9 blk, 0.8 stl, 58 FG%, 38.2 3P%
6'11″ 220lbs
The reigning Big 12 sixth man of the year screams potential. At 6'11″ with freakish athleticism and the ability to spread the floor, he projects to be a modern day hybrid post PF/C that can be a paint protector, rim runner, and pick and popper on offense. His stats and gamestyle are very similar to Jaren Jackson in college; however, Jackson was a much better rim protector. That being said, with Jones' length and athleticism, I have no doubt that he could develop into an elite paint protector which would boost his value tremendously. He is more of a project player than instant contributor in his rookie year in my eyes. His stats are also misleading as he only played 22 minutes per game in college.
Tier 3
Corey Kispert:
Shades of Joe Harris
18.6 ppg, 5 rpg, 1.8 apg, 52.9 FG%, 44 3P%, 87.8 FT%
6'7″ 220lbs
One of the lead players on a dangerous Gonzaga team, Kispert projects to be an absolute sniper in the NBA. With steady improvement year over year at college, teams should be excited about his ability to develop a more complete game. With a similar body frame and shooting ability as Joe Harris, Kispert could be an extremely valuable player in the NBA. His ability to be a hedge against team's doubling primary scorers and defenses being forced to stick to him like glue near the 3 point line should help open any team's offense. At 22 years old with limited athleticism, he could fall a bit in the draft.
Franz Wagner:
Shades of Nicholas Batum
12.5 ppg, 6.5 rpg, 3 apg, 1 blk. 1.3 stl, 47.7 FG%, 34.3 3P%
6'9″ 220lbs
Being a Michigan student and fan of their basketball team, many would think I would have Franz slated as a top 10 pick like many other draft boards do. However, I am honestly not a huge fan of his game. I do not think he excels in any certain capacity on the basketball court. That being said, I do think he is pretty average in all parts of the game. He has a good NBA body, is very solid on defense and at playing passing lanes, rebounds well enough, is a decent passer, and is pretty solid at finishing and slightly below average at shooting from deep. Essentially, I think Franz has a high floor but a relatively low ceiling at the same time. I see him as nothing more than a rotational wing at the next level, but I think he could be damn good coming off the bench and playing his role. I have him at 14 because he could be a glue guy that fills into a rotation and makes winning plays at the next level.
The Rest of the 1st Round
15. Josh Giddey
A do it all, 6'8 point guard that recently compared himself to Ben Simmons… his ability to develop a consistent jump shot will determine his potentially very high ceiling.
16. Davion Mitchell
Late riser due to his play in March Madness… could easily go higher than 16. At 6'2, he will have to prove he can score the ball against taller NBA guards. Other than that, he is one of the most complete guards in the 2021 class.
17. Ziare Williams
A lengthy 6'8″ SF that has all the potential in the world to score from three levels. Reminds me a lot of a Cam Reddish archetype; if he can figure out how to score more efficiently, has a ceiling of Paul George. Sometimes he is afraid of contact in the paint which is a slight concern.
18. Isaiah Jackson
Probably the second best paint protector behind Evan Mobley in this class… He could be the 2021 version of Isaiah Stewart from last year: a high energy center that comes off the board quicker than most expect.
19. Jared Butler
Coming off a national championship and steady improvement over 3 years in college, Butler is poised to be a solid rotational guard in the NBA that should come off the board in the mid-late first round. He is very good at fitting through tight windows and taking sharp angles on the court.
20. Usman Garuba
The calling card to Garuba's game is his stalwart defense; he may be the best rotational/off-ball defender in the draft.
21. Josh Christopher
One of the smoothest and shiftiest guards in the draft: could be a similar type of player and scenario to Kevin Porter Jr. from a couple years back when he slid down draft boards and proved people wrong in the NBA.
Tier 4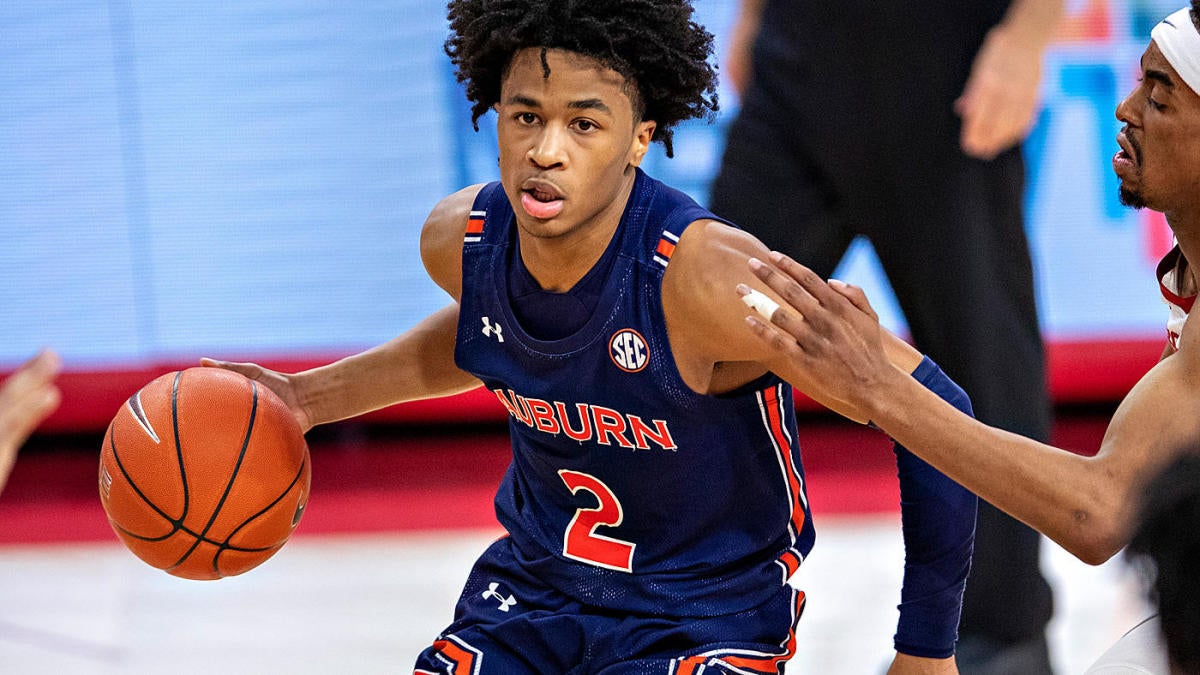 22. Tre Mann
With major improvement from his freshman to sophomore year, Tre is now one of the best scorers in this draft class… a team that needs a bucket getter could take a shot on Mr. Mann.
23. Alperen Sengun
The third international prospect on my big board is the 6'10 bigman from Turkey; he has some of the best post play in his class and could be an absolute force down low. It will be interesting to see how his game translates to the NBA.
24. Cam Thomas
The ability to score the ball that Cam showcased at LSU was jaw-dropping at times. Whatever his role is at the NBA level (likely a spark plug Lou Williams type of player), he will need to shoot the 3 ball at a higher clip to stay in the league for a long career.
25. Jeremiah Robinson-Earl
I know I am higher than most on JRE, but you can never discount players from Villanova. In my eyes, JRE will be an effective, pro-ready rotational power forward as a rookie, and will stay in that role for years to come. If he can become a league average shooter from 3, he will be great out of the pick and pop in the NBA.
26. Brandon Boston Jr.
Though BJ has fallen off from being the #4 recruit in his class, he still has some shades of Kevin Martin to his game of being a big guard that can flat out score the ball. I think he's a project as of right now, but you cannot help but fall in love with the potential upside.
27. Charles Bassey
Most people have Bassey slated somewhere in the second round; I appreciate his rim-running ability too much to let him slide that far. Should be a solid rotational center.
28. Sharife Cooper
Scoring 20 ppg and averaging 8 apg in college, at a university like Auburn nonetheless, is no easy feat. In contrast to those amazing numbers, shooting 39.1% from the field and 22.8% from three as a 6'1″ guard is alarming. Plus, 4.2 turnovers a game is not something you want either. If Cooper can hash out these concerns, he could be a great point guard in the NBA.
29. Miles "Deuce" McBride
Deuce is one of my favorite prospects in this class; in my opinion, he might have one of the purest jumpers in this draft, evidenced by his 41.4% from three this year. Like Davion Mitchell, there is a size concern being a 6'2″ scoring guard.
30. Johnny Juzang
Another draft riser due to March Madness… Juzang's ability to score the basketball in volume could get him first round looks.
Other potential NBA contributors:
Chris Duarte
Ayo Dosunmu
Aaron Henry
Day'ron Sharpe
Max Abrams
Greg Brown
Nah'Shon "Bones" Hyland
Isaiah Todd
Daishen Nix
Marcus Bagley
Roko Prkacin
Joel Ayayi
Isaiah Livers
Terrance Shannon
Luka Garza
Quentin Grimes
Jason Preston
JT Thor