18. Orlando Magic
14 min read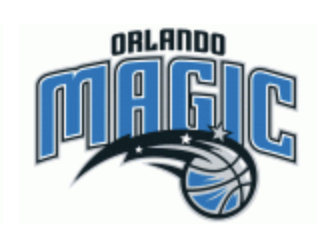 18. Orlando Magic
Record: 30-35
Conference Seed: 8th in East
The Magic stumbled their way into a playoff spot despite losing Jonathan Isaac to injury in early January. They stabilized after a winter skid with an 8-4 run heading into the break. Overall, this team produced very similar numbers to the 2019 Magic, which is another way of saying that they were a mediocre squad destined for a low playoff spot. Isaac, Markelle Fultz, and Mo Bamba headline a promising but deeply flawed young core that is surrounded by a borderline All-Star (at his peak) in Nikola Vucevic and a group of solid but unspectacular veterans – Evan Fournier, Terrence Ross, Aaron Gordon, DJ Augustine, and Michael Carter-Williams. Orlando has a pretty hard ceiling and a pretty hard floor, and that left them right about where they were expected to be in terms of playoff seeding. That said, the record, the injury to Isaac, underwhelming play from some of those veterans, and a small step back after last season's 17-win improvement in Steve Clifford's first year made for a rather disappointing regular season in central Florida. There's not much reason to expect that tune to change in the playoffs, even though they'll be hosted in Orlando.
Key Storylines:

It's definitely possible. We're well past the window where his initial re-evaluation was supposed to take place (sometime in March), and more playoff experience would be a plus for a young player who figures to be a long-term piece, even if that experience is brief. Isaac would obviously need to be healthy and at a point where aggravation or reinjury isn't significantly more risky than normal, but it makes sense for the Magic to play him if he meets those standards. Given all of the time off, there's reason to believe that he does.
Update: Isaac returned in a scrimmage and looked fantastic in limited action. He's ready to go.
There's no question that Fultz was a bust in Philadelphia. He played 33 games in two years, never scored more than 16 points in a game, and went 4-15 from three. He was, to put it bluntly, a colossal disappointment given where he went in the draft. The Sixers gave up on him last summer, and he's spent much of the last year working to get back to form. That work made him a productive player for Orlando this season, as he averaged 12.1 points, 5.2 assists, and 3.3 rebounds per game. His deep shooting was still atrocious (25.4%), but he made significant strides from the field overall (up 5.4%) and from the free throw line (up 15.5%), which would suggest that better days are coming from beyond the arc. None of this is to say that Fultz is back; he was essentially a replacement level player with some added flash this season. But he has come a long way in just a year, and there's no reason to believe that progress will stop completely and immediately this summer. The playoffs should offer Fultz a chance to show off the strides he has made to a major audience, an opportunity that a regular season with a middling Orlando team didn't really afford.

The Magic are not good at offense. That has been the case for nearly a decade. This year's team ranks near the bottom of the league in virtually every shooting statistic and boasts one of the league's worst offensive ratings. We'll look at some specific numbers below, but just know that the Magic haven't had anything close to offensive success since the Stan Van Gundy era. A decent defense has kept them afloat the last two seasons, but they just simply don't have the offensive firepower to keep up with the title contenders.

Elimination a when not an if
The Magic lost four times to the Bucks this year by an average margin of 17 points per game. They somehow fared worse in Orlando than Milwaukee, losing two home games by an average of 24 points. That series would be over quickly. They were also swept by the Raptors by an average margin of 10.7 points per game, though they'll have one more shot at Toronto on August 5th. No matter what happens in that game, they're not going to win that series either. It's just a question of whether or not Orlando can steal a game. I would guess no.

Looking for anything to build on
This season hasn't exactly inspired confidence in this group's future. There's no reason to believe that a Vucevic-Fournier-Gordon core has anywhere near what it takes to compete at the top of the league, and yet all three are on the books for at least $17 million next season. Gordon has another $16 million waiting for him in 2022, and Vucevic is getting paid at least $22 million per year through 2023. Those contracts aren't easy to move, especially if the goal is to land young talent. The teams willing to part with that type of talent are typically looking to land a final piece on the road to contention. If your final piece is Aaron Gordon or Nikola Vucevic on a huge contract, you've probably gone wrong somewhere, as the Magic's current run of mediocrity would suggest.
That leaves Orlando to focus on developing their youth while they wait out some of their bigger contracts, and good postseason play from Isaac, Fultz, and/or Bamba would go a long way. With Chuma Okeke expected to join the fold next season after missing his rookie season due to injury, the Magic will at least have a few (somewhat flawed) pieces to potentially build around. The problem with that, of course, is that Gordan is 24 and a former top-ten pick. The fact that the Magic are at a point where he doesn't appear to be a part of future plans doesn't suggest great things about the player development program down in Orlando.

Key Stats:

Magic put up defensive rating of 108.7
That's good for tenth in the league, and it's a sign of the decent defense that has kept the last few Magic teams in the playoff hunt. Last year's Magic posted a defensive rating of 107.6 (8th), so there's a little trend to follow in the first two years of the Steve Clifford era. This is by all accounts a decent defensive team. One reason for their defensive success – the Magic rank first in the league in limiting opponent's second chance points, something they have now done two seasons in a row. They're also in the top ten in both steals and blocks despite ranking 26th in pace. Isaac is a big contributor there, and Orlando will be very glad to have him back.

Isaac leads Magic with 1.6 steals and 2.4 blocks per game, produces 1.9 defensive win shares in only 32 games, and posts a 2.9 defensive BPM
Isaac's size and versatility have made him a plus defender from the start of his career, and the Magic fell off progressively on that side of the ball after he went down on January 1. After putting together an impressive January that saw them finish 4th in the league in defensive rating, the Magic finished 19th and 25th in February and March, respectively. Isaac, if he had continued at his first half pace, would be tied for second in the league in blocks (behind only Hassan Whiteside and tied with Anthony Davis and Brook Lopez), fifth in defensive win shares (Giannis Antetokounmpo, Davis, Rudy Gobert, Lopez), and third in defensive BPM (Antetokounmpo, Kris Dunn). There's no way to say exactly where Isaac would have ended up statistically given that he didn't actually play the games, but it's fair to say that he was well on his way to an incredibly productive season defensively. These are the kind of numbers that you build a defense around, as the presence of names like Antetokounmpo, Davis, Gobert, and Lopez would suggest. Isaac still has plenty of growing to do offensively – he averaged 12 points and 1.4 assists per game while shooting 46.3% from the field and 33% from three in his best offensive season yet – but he can already lay claim to being an elite defender.

Mo Bamba makes small statistical progress after disappointing rookie season
Below is a comparison of Bamba's rookie season numbers to those from his sophomore campaign.
| | | | |
| --- | --- | --- | --- |
| Stat | 2019 | 2020 | Change? |
| Points per game | 6.2 | 5.5 | Worse |
| FG% | 48.1 | 46.8 | Worse |
| 3PT% | 30 | 35.6 | Better |
| FT% | 58.7 | 67.4 | Better |
| True Shooting % | 53.9 | 54.9 | Better |
| Rebounds per game | 5 | 5 | Same |
| Rebound percentage | 16.3 | 18.5 | Better |
| Assists per game | 0.8 | 0.7 | Worse |
| Assist percentage | 7.4 | 7.3 | Worse |
| Turnover percentage | 13.7 | 12.2 | Better |
| Minutes per game | 16.3 | 14.5 | Worse |
| Blocks per game | 1.4 | 1.4 | Same |
| Block percentage | 7 | 8.9 | Better |
| Steals per game | 0.3 | 0.4 | Better |
| Steal percentage | 0.8 | 1.2 | Better |
| PER | 14.9 | 17.8 | Better |
| Win Shares | 1.7 | 2.5 | Better |
| Win Shares per 48 | .106 | .140 | Better |
| Offensive Win Shares | 0.3 | 0.9 | Better |
| Defensive Win Shares | 1.4 | 1.7 | Better |
| BPM | -1.4 | 0.5 | Better |
| Offensive BPM | -2.8 | -1.1 | Better |
| Defensive BPM | 1.4 | 1.7 | Better |
| VORP | 0.1 | 0.6 | Better |
| On-off split per 100 possessions | -18.8 | +5.5 | Better |
Bamba was by no means a stud, or even good, this season. He averaged roughly 5 points, 5 boards, and 1 assists per game and shot 47% from the field. He was average from beyond the arc. He didn't even crack fifteen minutes per game, which is less than ideal for a former top ten pick. He produced good block numbers (over 3. per 36 minutes), but that's expected from a man who nearly has an eight foot wingspan. Everything outside of his rim protection is lacking. On the bright side, he did make clear improvements from year one to year two, even if those improvements still left him well below his supposed potential.
The advanced metrics were up across the board, with noticeable improvements in offensive categories. The Magic were roughly 17 points better per 100 possession with Bamba on the floor this year than they were last year. I wouldn't read into the huge shift there too much, but it does show that he became a more positive player. Bamba turned the ball over less and shot better from three and from the free throw line. There is reason to believe that he, on his current course, could become a pretty good defender with an average offensive game. A little more improvement as a shooter, some additional comfort with the ball, and a slight increase in passing ability could make Bamba passable on that end, and his athletic ability should theoretically open the door to some great things defensively. The problem is that those offensive improvements are far easier said than done, and Bamba's playing time likely won't increase until he gets those things done. He just doesn't produce enough right now for a team that already has serious offensive issues.

Magic post offensive rating of 108.0, struggle mightily offensively for eighth year in a row
There's a lot to unpack with Orlando's offense. Let's start with this:
| | |
| --- | --- |
| Year | Orlando's League Rank in Offensive Rating |
| 2020 | 24th |
| 2019 | 22nd |
| 2018 | 25th |
| 2017 | 29th |
| 2016 | 21st |
| 2015 | 27th |
| 2014 | 29th |
| 2013 | 27th |
| 2012 | 15th |
| 2011 | 14th |
| 2010 | 4th |
The Magic haven't ranked better than 21st in offensive rating since 2012. They haven't had a top ten offense since 2010. There are some serious offensive issues in Orlando. I'm not going to look at a decade of problems, but I will dig a little deeper into the major sources of trouble for this year's team. Here's a look at where the Magic ranked in some other significant offensive categories this season:

| | |
| --- | --- |
| Statistic | League Ranking |
| FG% | 27th |
| 3PT% | 25th |
| FT% | 17th |
| Effective FG% | 28th |
| True Shooting % | 28th |
| Offensive Rebound Percentage | 14th |
| Assist Percentage | 12th |
| Turnover Percentage | 3rd |
First, let's eliminate some potential problems. The issue offensively, at least this season, isn't a turnover-induced lack of possession, as Orlando is elite at holding onto the ball. It doesn't seem to be major passing or flow issues either, based on the slightly above average assist numbers. The Magic aren't great at producing extra possessions on the glass, but they aren't terrible at it either, so that shouldn't have much effect either way. The most logical conclusion here is that the Magic are really bad at making shots, terrible at producing open looks through isolation, or both.
It's clear that the first part is true. Orlando is in the gutter in every shooting statistic, and this team just doesn't have a lot of shotmakers. Fournier is the only regular to be shooting above 36% from three on the year, and no one else has any sort of past elite shooting to look back to. Only Augustin (37.8%) and Ross (37.1%), along with Fournier (37.6%), have career three-point percentages above 34% among the top eleven Magic in total minutes played. Having only three above-average shooters in your top eleven isn't a recipe for success in today's NBA. Fultz can't shoot at all right now, Vucevic and Isaac are career 33% shooters, Gordon and Wes Iwundu are a step below them at 32%, and Carter-Williams makes you feel like Fultz might actually have an okay shot. Khem Birch has never made a three, and Bamba is still average at best from beyond the arc. That sounds like the sort of thing a high school coach would be reading off about his struggling team, and it's referring to the rotation of an NBA playoff team.
There's no magic from inside the arc either. Birch, who took less than three shots per game, leads the team in overall field goal percentage at 48.7%. For reference, the Bucks, Lakers, and Pacers – the top three teams in field goal percentage – each have four regular rotation members shooting better from the field than Birch. Every other playoff team, outside of the also offensively challenged Sixers and the completely unorthodox Rockets, have at least two regulars with better field goal percentages than Birch. Even the Sixers technically have two if you include the recently acquired Glenn Robinson III and his twelve games with the team.
The Rockets might be the best team to use to illustrate the second part of the problem in Orlando. When we talk about the percentages behind shotmaking, the Rockets are fairly similar to the Magic. Orlando is 25th in 3PT%. Houston is 23rd. Orlando is 27th in FG%. Houston is 22nd. Both teams clearly deviate from the aforementioned pattern of high shooting percentages used by successful teams, yet one team finished 2nd in offensive rating while the other finished 24th. Why?
For the Rockets, everything centers around the James Harden and Russell Westbrook duo. Harden is perhaps the best isolation scorer in the league, and Westbrook is also among the league's best. Only 23% of Westbrook's made twos were off assists this season. For Harden, that number was 14%, and only 15% of his made threes were assisted, which is the lowest figure that I've seen from anyone this season. Neither player is particularly efficient, but they make up for it by just hammering the opposing team with shot after shot. Together, they average over 60 points per game. The isolation-based offense works for Houston because it works for their two best players, and it's the basis of one of the best scoring units in the league.
The Magic share the lacking efficiency, but without that part about isolation superstars. Orlando simply doesn't have anything close to Harden or Westbrook, nevermind both, and that really exposes their lack of shotmakers, who are relied upon more often in an offense that can't just give the ball off to someone with the assumption that they'll create a shot for themselves. Every single player on the Magic made over half of their threes off of assists, and the five players that make half or more of their twos in isolation (Gordon, Fournier, Augustin, Fultz, Carter-Williams) combined to outscore just Harden and Westbrook by exactly one point per game. Vucevic, Orlando's top scorer, has 73% of his made twos and 99% of his made threes assisted.
This is all a really long way of saying that the Magic are not at all good at shooting the basketball, and that, when combined with their complete lack of go-to isolation scorers, runs their offense into the ground.

Augustin shoots 34.5% from three after averaging 42% from deep previous two seasons
Augustin has been an up-and-down shooter throughout his career; his season shooting numbers range from a low of 33% to a high of 44%. He hit 34.7% of his threes in year one in Orlando before knocking down at least 41.9% of his triples in the next two seasons. This year, in season four, he's back down to where he started. Augustin isn't an offensive leader by any means – he's never averaged more than 11.7 points per game in Orlando and his career high is 14.4 – but it's just another small issue for an offense that needs all the help it can get.

Gordon isn't going anywhere statistically
Gordon has now played six seasons of NBA basketball, and there's just not a lot of upward momentum to his numbers.
-Three of his four best seasons by field goal percentage were his first three seasons
-After setting career highs in three-point percentage in 2018 (33.6%) and 2019 (34.9%), he crashed down to 30.1% from deep this season
-His best season in eFG% was 2016, though he came within a percent of that 50.9% mark in both 2018 and 2019. He was 3% below it this season
-After scoring a career-high 17.6 points per game in 2018, Gordon has scored 16.0 and 14.4 points per game over the last two seasons
-He appears to have topped out between seven and eight rebounds per game. After pulling down 7.9 boards per game in 2018, he has averaged 7.4 and 7.6 rebounds per game over the last two seasons
-He has averaged a career-high 3.7 assists per game each of the last two seasons, so any further growth there is stalled at the moment
-He has never averaged more than 1.0 steals or 0.8 blocks per game. 2018 was his career best in both categories
-His advanced metrics have almost all failed to improve consistently with age. Here's a quick look at their development…
| | | | |
| --- | --- | --- | --- |
| Stat | Best Season | 2nd Best | 3rd Best |
| PER | 2016 | 2018 | 2019 |
| True Shooting % | 2016 | 2019 | 2017/2018 |
| Rebound % | 2016 | 2018 | 2020 |
| Assist % | 2020 | 2019 | 2018 |
| Turnover % | 2017 | 2016 | 2018 |
| Usage Rate | 2018 | 2019 | 2020 |
| Offensive Win Shares | 2016 | 2017 | 2019 |
| Defensive WS | 2019 | 2016 | 2020 |
| WS | 2016 | 2019 | 2017 |
| WS per 48 | 2016 | 2019 | 2020 |
| Offensive BPM | 2016 | 2018 | 2019 |
| Defensive BPM | 2019 | 2016 | 2020 |
| BPM | 2016 | 2019 | 2018 |
| VORP | 2019 | 2016 | 2018 |
2016 shows up in all but two categories here, and it was Gordon's best season in eight of the fourteen stats above. That was nearly half a decade ago, in his second season. 2019 and 2018, in that order, were also better seasons than 2020 by these numbers. Even 2017 is pretty close. That puts 2020, which only shows up six times above, as Gordon's fourth best season – with 2017 not far behind in fifth. These stats aren't the full story, but they should paint a pretty decent picture of performance and impact. The bottom line is that Aaron Gordon is probably pretty close to his ceiling, if he hasn't already touched it. He's a fine player if this is it, but he's nowhere near to being the star Orlando could have used.
Vucevic still Orlando's best player in a down year
Vucevic is a dominant post player with floor spacing ability, and he rode a career year to the All-Star game last season.
This year, he saw decreases in the following stats: PPG, APG, RPG, SPG, BPG, 3PT%, FT%, FG%, VORP, PER, offensive win shares, defensive win shares, win shares, win shares per 48 minutes, offensive BPM, defensive BPM, and BPM. That's the bad news, and it definitely didn't help the Magic in their quest to improve upon last season.
Despite those decreases, Vucevic led the Magic in points per game, rebounds per game, and every advanced metric but defensive BPM. When your best player has a bit of a gloomy season, the effect can carry over. It clearly did in Orlando this year.
Fournier and Ross bring wing scoring
These are two of the players to watch offensively for Orlando.
Fournier was second on the team in scoring (18.8 points per game), three-point attempts per game (6.7), and three-point percentage (40.6%). He's a smooth scorer with decent playmaking ability (3.2 assists per game).
Ross's game is based more on his athleticism, but he was also one of the lone offensive bright spots in Orlando this season. He led the Magic with 7.2 attempts from deep per game, and he was third on the team in scoring (14.8 points per game) and three-point percentage (35.7%).