9. Miami Heat
27 min read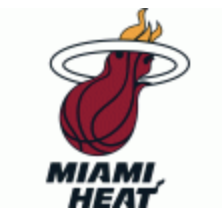 9. Miami Heat
Record: 41-24
Conference Seed: 4th in East

The Heat, like the Mavs, jumped out to a faster start than most were expecting. Jimmy Butler emerged as a star after sharing the load in Philadelphia for much of last season. Bam Adebayo took a giant leap and planted himself among the best centers in the league. Duncan Robinson, Kendrick Nunn, and Tyler Herro stepped up to provide the Heat with the depth that didn't look like a sure thing before the season. The Justise Winslow trade brought in more depth and experience in Jae Crowder, Solomon Hill, and Andre Iguodala, though there are some serious questions about Iguodala's fit given the spacing issues a Jimmy-Iggy-Bam lineup would have. Miami is heading in the right direction, but, like the Mavs, they're likely going to need to wait at least another year or two before the title window opens. Depending on the metric, they're anywhere between the 8th and 11th best team in the league, and they finished 8th in winning percentage. That typically doesn't lead to championships.

Key Storylines:

Jimmy Butler didn't burst onto the scene this season. He's been here for a while. Butler has now been an All-Star in five of six seasons since 2015. He was on the All-NBA third team in 2017 and 2018. He was the clear best player on the 2017 Bulls, and he's been among the best players on every team he's played for since 2015. This is, however, the best team for which Butler has been the clear number one option.
The 2017 Bulls went 41-41 before bowing out in the first round, prompting Butler's trade to Minnesota. Now, three years later, Jimmy's heading back to the playoffs as an alpha dog. The Heat, while a step or two behind the top tier, have a good chance at matching Butler's deepest playoff run – the Eastern Conference semis, where he's been twice. Miami brought him in last summer to lead their next competitive team, and they've taken the first step by making the playoffs. A title might not be in the cards for this season, but it's a big part of the plan that Butler and the Heat have for the future as he gets closer to his 31st birthday.

Butler was the best player in Miami, but the Heat don't accomplish what they did without the contributions of Bam Adebayo. After spending his first two seasons as a relatively successful and intriguing prospect, Adebayo emerged as an absolute stud in his third season, improving everything but his shooting percentages. He was one of the most versatile defenders and passers at his position in the league, and he and Butler stand at the center of everything the Heat do on both sides of the court. Bam also turned 23 on July 18. He's going to be a Miami cornerstone for years to come. Adebayo has a little more work to do before he can give Nikola Jokic a good fight for the title of best center in the league, but he got a lot closer this season.

The Heat aren't exactly a young team. Butler is 31. Goran Dragic is 34. Iguodala is 36, and Crowder, Hill, Meyers Leonard, and Kelly Olynyk are all within two years of 30, with Crowder reaching that landmark a few weeks ago. However, Miami has a number of young pieces, and a few of them played well beyond their expectations this season. Adebayo was supposed to have a breakout year with the departure of Hassan Whiteside, but very few expected his breakout to be this big. Then there's Duncan Robinson, who emerged as one of the most lethal shooters in the league after only playing 161 minutes and 15 games in 2019. Kendrick Nunn was playing in the G League last year; he started 62 games this year and will stroll onto an All-Rookie team. Tyler Herro likely will as well. The Kentucky product did exactly what he did in his lone year in college – turning potential into production with an unmatched level of confidence. Robinson is 26, Nunn is about to be 25, and Herro won't be 21 until next winter. Throw in the 23 year old Derrick Jones Jr, who was decent in consistent playing time, and you've got a core group of younger players that are already producing at a high level. Outside of Dwayne Wade and Udonis Haslem, a lot of the core pieces of past great Heat teams have come together through trades (Shaq, Jason Williams) and free agency (LeBron, Chris Bosh, Alonzo Mourning, Gary Payton, Ray Allen, Shane Battier, etc.). The Heat obviously acquired Butler, but they've also got a lot of homegrown talent to work with here.

A lot of the things I've seen that give each team's percentage chance at a title seem to have the Heat below the Sixers. I would say those aren't an underestimate of Miami's ability as much as they're an overestimate of Philly's. The bottom line is that both of these teams are outside the top 10 in SRS. That's not the only stat that matters, but it is a pretty telling one. There have been forty-four NBA champions since the league expanded beyond twenty teams in 1977. In those forty-four seasons, only one team has won a title after finishing outside the top third in SRS. Only seven, or sixteen percent, have finished outside the top five, and that's only happened once since 2007. The '95 Rockets, who finished 11th in SRS (like this year's Heat) before their title, only got 32 regular season games from Clyde Drexler. He went on to lead the team in postseason win shares. The Heat aren't in that type of situation with any of their best players. It is, in other words, highly unlikely that we see Miami lifting a trophy next fall. Nothing is impossible with a good basketball team, but you typically don't win four series in a row unless you're elite. There are maybe six or seven teams in the league that can claim to be so, and there's usually around four that can actually back that claim up.
So, what is reasonable for the Heat in Orlando? A series win should absolutely be the goal and the expectation. The Pacers and Sixers, the two most likely first round opponents, are not going to be easy to get by, but Miami has been better than both this season. It would be a disappointment to lose to either, even if it wouldn't be considered a total failure. Beyond that, they're not going to be favored to win anything. The Heat have the shooting, the clutch scoring (Butler), and the defensive potential to win a series against a better team. It's even entirely possible that we see them in the Eastern Conference Finals. It's just not as likely as a Bucks-Raptors or Bucks-Celtics ECF, and the longer the Heat survive, the more likely their next series will be their last. This is technically true for everyone, but this is a more dramatic shift than a top contender would see.

Which rumors might come true?
Miami and South Beach make an appearance in pretty much every story about a potential move for an All-Star level player. Just this season, we've seen the Heat linked to Giannis Antetokounmpo, Bradley Beal, Chris Paul, DeMar DeRozan, LaMarcus Aldridge, Victor Oladipo, Kevin Love, Karl-Anthony Towns, and Danilo Gallinari. That doesn't include the Russell Westbrook talks that started soon after the Thunder traded away Paul George, or more recent discussions centering around Devin Booker. Name a rumour surrounding an elite player, and the Heat are probably involved in it. Now, since Miami didn't go 82-0 this season, a lot of those rumours clearly never evolved into truth. The same thing happens to the Knicks and the
Lakers, and yet we never hear the end of it all because all the talk tends to result in actual action once every year or so. Is it Miami's turn to reel in a big fish? Let's look at the ten names above –
Giannis: Nope. There's a 99.9% chance that Antetokounmpo stays in Milwaukee, and a 0.0000001% chance that he decides to team up with a complete non-shooter in Adebayo and an iffy one in Butler. Giannis is all about winning, and the Heat just don't fit him as well as the Bucks do. Yes, it would be a scary defense, but Milwaukee already has one of those.
Beal: No again. This isn't about fit – Beal would improve almost every team in the league. There's just no indication that Beal or the Wizards want this to happen, and, barring the inclusion of Adebayo in the deal, the Heat don't have enough to make a trade work anyway. Herro and a few late first-round picks isn't all that appealing in this scenario.
KAT: No. The Timberwolves aren't trading Towns, and the Heat definitely don't have the goods to get it done. Plus, there's the whole Butler situation from their time together in Minnesota. This isn't happening.
Booker: No here too. The Suns are improving, which should keep Booker happy for the near future. He would be a fantastic fit in Miami, but the Suns would probably be getting Herro, Robinson, Nunn, and a first-rounder or two for him. That's probably the best package the Heat can offer, and the Suns aren't going to take that unless Booker clearly wants out and no one else offers something better. Neither of those scenarios has happened yet
Paul: Probably not. With Dragic, Hill, Leonard, and Crowder all coming off the books this summer, the Heat will have the space. Nunn has been really good, especially considering where he was last season, but Paul is still playing elite basketball. Nunn just isn't on that level. The Thunder would also be much more inclined to take Herro and a pick or two in return. Paul isn't going to be there when their title window reopens. This makes far more sense than some of the other potential deals, but it's still hard to see the Heat taking a gamble on Paul's contract, which pays him over $40 million each of the next two seasons (the second year is a player option that Paul has already guaranteed he will accept). If the Heat make that trade, they'd have to be sure Paul is the final piece. If they really believed that, there's a good chance he'd already be in Miami.
DeRozan: No. There's a pretty decent chance that the Spurs trade DeRozan at some point, but he just doesn't make sense in Miami. It's all about the spacing. At his shooting peak, Butler shot 38% from deep, but he was down below 25% this season. Adebayo is in the single digits, having missed twelve of thirteen attempts. You can make it work when you surround those two with elite shooters, but you simply cannot add another non-shooter to that starting lineup. DeRozan avoids threes as much as anyone.
Aldridge: This makes more sense stylistically. Aldridge has pushed his floor spacing ability beyond the midrange, and he can score and rebound. He's not bad enough defensively to prevent Adebayo and Butler from covering his flaws. The Heat played really slow basketball this year, so he wouldn't be run off the floor. There's also only one year left on his contract. Assuming his latest injury doesn't linger, this could actually make sense for both sides. With just the one year left, the Spurs would be happy to get Herro and a pick. This is probably the most realistic option here.
Oladipo: There's been some talk in recent weeks about unrest developing between Oladipo and the Pacers since his injury. I don't see this trade happening before next season starts regardless of what the situation is, but it could be something to watch. If he's really unhappy and plotting to leave in free agency after next season, the Pacers might be fine with swapping Oladipo for Herro and Robinson, especially given what they did without him this season. Of course, all of this depends on Oladipo actually wanting to leave Indiana for Miami. I'm not necessarily willing to trust the media rumors on that just yet.
Love: Theoretically, Love works in Miami as a floor spacing forward who can also get rough in the paint. This feels somewhat similar to the Paul situation though. Love would likely already be in Miami if they truly believed he was the last piece. He's definitely been available. I don't think this one is happening at this point.
Gallinari: This makes a lot of sense, and it supposedly almost happened at the trade deadline. The Heat could use a highly-skilled wing, and Gallinari is going to be a free agent at the end of the season. That only makes it easier for Miami to snag him. If the Heat are willing to pay, this could very easily happen.
Key Stats:

Heat first in 3PT% at 38.3%, sixth in makes, tenth in attempts
Butler and Adebayo were terrible from deep this season. Butler shot 24.8% on 117 attempts and Adebayo shot 7.7% on 13 attempts. Miami's top seven offense worked as well as it did because nearly everyone else had a good or great shooting season. The Heat had nine players top 500 minutes. Outside of Derrick Jones Jr (27% from deep), everyone other than Jimmy and Bam shot at least 36% from deep, and Jae Crowder hit 39% of his threes in just under 400 minutes with the team.
Among all players to shoot 100 threes, Duncan Robinson was 5th in three-point percentage (44.8%), fifth in makes per game (3.7), and twelfth in attempts per game (8.4). In that same group, Kelly Olynyk was eighth in three-point percentage at 43.2% and Meyers Leonard was ninth at 42.9%. Olynyk shot just over three threes per game while Leonard took just over two per outing. Herro shot 39.1% (53rd) on 5.4 attempts per game, and Dragic shot 37.7% (84th) on 5.8 attempts per game. Nunn shot an above average 36.2% on the same number of attempts as Dragic. Both Crowder and Hill can shoot as well. Miami's two best players are pretty bad from beyond the arc, but the team as a whole is full of shooters.

Heat 4th in the league in free throw attempts
Miami gets to the line pretty often. Butler is fifth in the league in free throw attempts per game. Adebayo is 23rd. Dragic is 41st. This might not mean a whole lot in the grand scheme of winning or losing basketball games, but expect to see these three shoot a decent amount of free throws. In a close game, it could matter a lot.

Miami 11th in SRS, 8th in average point differential, 10th in net rating
The Heat had a really good season, but they just aren't in the top tier of teams. They haven't been there for any extended period of time either. Before the All-Star break, Miami was 10th in point differential and net rating. In the eleven games after the break, they were 9th in both. Outside of October, where they finished 6th in point differential in five games, the Heat finished between 9th and 14th in that statistic in every individual month. For net rating, they followed the same exact story – 6th in October and between 9th and 14th every other month. To summarize, the Heat are a consistently good team that probably doesn't have the extra gear needed to win a championship this season. There's reason to believe they can find that gear over the next few years, but it's unlikely that they run through the playoffs in Orlando.

Heat third in assist percentage
This isn't a very isolation-heavy team. Adebayo had 72% of his made twos assisted. Robinson made 84% of his twos and 96% of his threes off of assists. Jones Jr came in at 79% and 97%, Leonard at 83% and 94%, and Olynyk at 70% and 94%. Crowder, in his brief time with the Heat, made 80% of his twos and 91% of his threes off of assists, and Iguodala stood at 75% and 89%. That's a lot of assists, and even the players that made their own shot more often didn't do it at an extreme level.
Butler made 39% of his twos and 55% of his threes off of assists. That's a clear drop from the guys above, but it's not anywhere near someone like James Harden. The other Heat to come somewhat close to Butler – Dragic (35% and 64%), Nunn (38% and 76%), and Herro (47% and 78%). As I've said with other teams, assist percentage doesn't dictate offensive quality. It just means that the Heat run the vast majority of their offense through their ability to set up looks off the pass rather than the dribble.

Heat second to Bucks in defensive and total rebounding percentage
Adebayo (21st), Leonard (32nd), and Olynyk (47th) all ranked favorably in defensive rebounding percentage among those who played at least 500 minutes. The Heat were 9th in second chance points allowed despite their top-tier rebounding efforts, but that's still a good mark. Expect to see Miami pull down a lot of defensive boards.

Heat 27th in pace, 2nd in fast break points allowed
The Heat play a really slow brand of basketball, and they're not in the business of getting out in the open court or allowing their opponents to do so. There aren't many speedsters on the roster, so this approach makes sense. Butler and Adebayo are more methodical than most, Dragic is 34, and the shooters around them can get their shots in any sort of offense. Miami's ability to control the pace, and prevent someone like Giannis from getting out into the open court, could swing a series this fall.

Butler does everything Heat need
Butler averaged a career high 6.1 assists per game, a key number for a team that, again, doesn't have a ton of individual scorers. He led the team in scoring with 20.2 points per game and steals with 1.7 per game, and he trailed only Adebayo with 6.6 rebounds per game. He also led the Heat in PER, win shares, BPM, and VORP. Only Adebayo had the edge in defensive win shares and defensive BPM over the full season. 2017 was likely Butler's best individual season, but his 2020 competes with any other year of his career. He fit the classic definition of a team leader and first option this season, and he stacked up favorably against the rest of the league as well.
Only Nikola Jokic, Luka Doncic, LeBron James, James Harden, and Russell Westbrook also averaged 20, 6, and 6, and Butler narrowly beat out Harden and Westbrook to lead the group in steals per game. Butler was also 15th in PER, 8th in win shares, 7th in win share production per 48 minutes, 10th in BPM, and 9th in VORP. Only three players beat Butler in all five of those categories – Giannis Antetokounmpo, Harden, and Anthony Davis. By all accounts, Jimmy Butler had a top ten season, and he's the main reason that the Heat did the same.
One source of concern – Butler shot a terrible 24.8% from deep. Since he started taking threes consistently in his second season, he's shot anywhere between 28% and 38% in any given year, but this was a noticeable step down. The Heat have the shooting to make up for it, but a return to league average shooting form from their best players could unlock a new offensive gear. On the bright side, Butler matched his career average from the field (45.4%) despite the poor three-point shooting. He had his third best season from inside the arc. It wasn't a complete collapse of efficiency.

Bam explodes in third season
Adebayo had his best season in points, assists, rebounds, blocks, and steals per game. He also posted career highs in PER, win shares, BPM, and VORP. He led the Heat in rebounding, defensive win shares, and defensive BPM. It was a banner year for Bam, and he set himself up to be controlling the paint in Miami for years to come.
Adebayo also launched himself into the lower tier of All-Star level players, and, again, he figures to be there for a while. Here's how Adebayo ranked in a few categories –
| | | |
| --- | --- | --- |
| Stat | Adebayo | Rank (Among PFs and Cs) |
| PPG | 16.2 | 59th (19th) |
| RPG | 10.5 | 8th (8th) |
| APG | 5.1 | 31st (3rd) |
| PER | 20.6 | 32nd (18th) |
| Win Shares | 8.1 | 12th (6th) |
| WS per 48 | 0.175 | 26th (17th) |
| BPM | 3.6 | 21st (9th) |
| Defensive BPM | 2.1 | 10th (5th) |
| VORP | 3.2 | 10th (4th) |
He's an elite passer for his position, an elite rebounder, and an elite and versatile defender. Those are three key areas of the game, and the advanced metrics reveal the importance of Adebayo's contributions to the Heat. Butler is the ringleader in Miami, but Adebayo, at the age of 23, is already a very capable second option. He also led the league in box outs. Bam is willing to put in the work.

Robinson is a flamethrower from deep
Here's the full list of players that have completed an NBA season shooting 44% or better from deep while taking at least 8 threes per game – Steph Curry and Duncan Robinson.
Robinson hit 44.8% of his threes and took 8.4 per game, turning himself into a dangerous offensive weapon for the Heat whose only job was to shoot from deep. He took 543 threes and only 70 twos. No one had ever taken more than 500 threes and less than 100 twos before this season. Only Wayne Ellington, who took 579 threes and 121 twos with the Heat in 2018, had even come close. To look at this a different way, Robinson took 7.63 threes for every two-pointer. Among all NBA players that have ever attempted at least 250 field goals in a season, Ellington's the next closest with 4.78 threes for every two.
Robinson also made his first 200 NBA threes in only 69 games. The next closest players, Donovan Mitchell and Luka Doncic, needed 84 games. He's focusing on and making threes at a rate that we've never really seen before, and he could keep this level of success going. He made 41.9% of his threes at Michigan.

Nunn steps up in rookie season
Like most rookies, Nunn's play had some ups and some downs throughout the season. He averaged 22.4 points per game and shot 48.4% from deep in five October games before dropping down to the mid-teens in scoring and the mid-to-upper 30s in 3PT% for most of the regular season. He never went below 14 points per game in a full month, but he did shoot 29% from deep in December. Despite the occasional inconsistencies, he was good enough to be a constant fixture in the starting lineup. Only Nunn (62 games), Butler (54), Adebayo (65), and Leonard (49) started every game they played, and only Adebayo and Robinson (60 starts in 65 appearances) joined Nunn in starting 60 or more games. No one expected anything close to that from him coming into the season. Very few even knew who he was.
Nunn averaged 15.6 points, 3.7 assists, and 2.3 boards per game. Sixty players averaged at least 15, 3, and 2, but Ja Morant was the only other rookie to put up those numbers. Nunn also shot 36.2% from deep on 5.8 attempts per game. Only thirty-one of those sixty players, including Morant, also shot 36% or better from deep, and Nunn was 20th in that group in attempts per game.
Among all rookies, Nunn was…
3rd in PPG behind Zion Williamson (only 19 games) and Morant
3rd in APG behind Morant and Jordan McLaughlin (only 30 games)
10th in SPG with 0.8
4th in MPG behind De'Andre Hunter, PJ Washington, and Morant
6th in 3PT% (only including those who took 100 or more threes)
11th in PER (only including those who played 500 or more minutes)
12th in offensive win shares
3rd in defensive win shares
5th in total win shares (but 2nd in total minutes)
12th in BPM (500+ minutes again)
34th in VORP with a 0.0
There's really no case for Rookie of the Year here given what Morant did, but Nunn probably deserves to be on the first All-Rookie team without much of a debate. He had as big of a role as pretty much any rookie out there. He's older than most, as he's about to turn 25, but that still leaves him plenty of time. The PG role in Miami is now his to lose for the foreseeable future.

Dragic still has game left
Nunn was the top point guard on the roster, but Dragic edged out Herro to earn the most minutes per game among Miami bench players (not including Jae Crowder and his 13 games). He played 28.4 minutes per appearance, averaged 16.1 points, 5.1 assists, and 3.1 rebounds per game, and shot 37.7% from deep on 5.8 attempts per game. That's good stuff. Thirty players averaged at least 15 points, 5 assists, and 3 boards per game this year, including Steph and Kyrie (twenty-five total games). Twenty-eight of those players combined to come off the bench just twenty-seven total times, and it all came from three players – De'Aaron Fox (twice), Devonte' Graham (10 times), and Spencer Dinwiddie (15 times). The only other true bench player to put up those numbers was Lou Williams, who is a no-doubt top three finisher in the Sixth Man of the Year award race. This is not to say that Williams didn't have a better season than Dragic. He didn't blow him out of the water, but he was clearly better pretty much across the board. However, Dragic was still pretty impressive in his own right. He won't be up for any awards, but he was still a key part of what the Heat did.
One notable feature of his season – Dragic made a clear shift towards taking more threes to help address the spacing issues caused by Butler and Adebayo. His 5.8 threes per game easily broke his previous record (4.6), and he took 47.2% of his shots from deep. The previous high had been 37.9%.
I've got one more note here. Since 2000, only eight players 34 or older have averaged at least 16 points and 5 assists per game. Dragic will be at that age next season, and it's not clear how much longer he can keep his current level of play up. He already became one of only eleven guys to put up those numbers at 33 or older since 2000. Kyle Lowry and Williams joined him there this season, and both Chris Paul and LeBron are still doing it at 34 and 35. Goran Dragic probably isn't the first name you think of when it comes to players we should enjoy before they're gone, but he's part of the group, albeit in a lesser fashion than James or Paul. There are a lot of great players nearing the end. Appreciate them while they're still doing it at the highest level.

Herro confident as a rookie
In the last year, Herro did this, got "No Work No Check" tattooed in red across his chest, and started dating an IG model (he tweeted "she wifey" the other day). Two years ago, he was a Wisconsin commit living in Whitnall. Times have changed.
Herro scored 12.9 points per game and shot 39.1% from three on 5.2 attempts per game. He was seventh in scoring among rookies, and only Coby White and Eric Paschall scored more while coming off the bench in the majority of their appearances. Herro was also fourth among rookies in total three point attempts and fourth in 3PT% among rookies that shot at least 100 threes. He's one of the best scorers in the rookie class, and he already carries a veteran confidence offensively. There's still plenty of work to be done on his all-around game, but Herro has the intrinsic mental tools that play a huge part in success. Finding natural confidence is a whole lot harder than hitting the gym.

Crowder figures to play a significant postseason role
In his thirteen games with the Heat at the end of the season, Crowder averaged 28.7 minutes of playing time. That number, over the full season, would have made him the unofficial sixth man in Miami ahead of Dragic and Herro. He looked a lot better with the Heat than he did with the Grizzlies –

| | | |
| --- | --- | --- |
| Stat | Memphis Crowder | Miami Crowder |
| Games | 45 | 13 |
| MPG | 29.4 | 28.7 |
| PPG | 9.9 | 11.9 |
| APG | 2.8 | 2.0 |
| RPG | 6.2 | 5.8 |
| SPG | 1.0 | 1.5 |
| BPG | 0.3 | 0.5 |
| FG% | 36.8 | 43.9 |
| 3PT% | 29.3 | 39.3 |
| 3PA per game | 5.9 | 6.8 |
| WS per 48 | 0.068 | 0.168 |
| PER | 11.0 | 16.0 |
| Offensive BPM | -1.4 | 0.7 |
| Defensive BPM | 0.1 | 1.1 |
| BPM | -1.2 | 1.8 |
The difference here is stark. Outside of a drop is assists, which Miami doesn't need from him, and a very slight drop in rebounding, Crowder did everything better for the Heat. In those thirteen games, he was a legitimate 3-and-D stud, shooting 39% from deep and posting solid defensive numbers. The important thing for Miami is what happens next. Was this just a good run of play in a small sample or is Crowder in a better individual situation with the Heat. Most likely, the answer is yes to both. We'll probably see numbers somewhere between the two sides above down in Orlando. One stat that points to Miami being a better situation – Crowder had 21.6% more of his twos and 9.2% more of his threes assisted on with the Heat. The system they have set up makes it easier for him to just slot right in and focus on the few things they need – shooting and defense.
One other note – Crowder has played 51 playoff games in his career. Butler, Dragic, Olynyk, Udonis Haslem, and Leonard have all played at least 20, but there are a number of key Heat players – Nunn, Robinson, Adebayo, Herro, Jones Jr – who have barely played any. Adebayo, with five playoff appearances, is the only one in that group to have played in a playoff game. Adding the experience of Crowder and Iguodala, regardless of what they do on the court, is only going to help those younger guys. And Crowder does have plenty to play for himself, as he'll be a free agent after the season.

What does Iguodala have to offer?
I have no issues with the trade that the Heat made. Winslow, with all of his injuries, had become dispensable, and they got a few solid wings with tons of experience in return. The contract they gave the 36 year old Iguodala – $30 million over the next two seasons – is far more questionable, though the last year on that deal is a team option. That means Miami is only on the hook for one year if Iguodala flops. That's fine.
The Heat obviously wanted to bring in some experienced two-way wings. Outside of Danilo Gallinari, who they reportedly almost snagged right after this trade, the Crowder and Iguodala package was probably as good as it was going to get there. Again, the trade makes sense. I would just say that the impact Iguodala is able to provide will likely be rather limited. For one thing, the man is 36 years old. The list of strong playoff performances from players of that age or older is not a particularly long one. The 100 minute mark in the postseason has only been reached 147 times by players 36 or older, and only 56 of those resulted in the player scoring 10 or more points per game. Essentially, it's very possible that Iguodala can still perform despite being 36, but that age does provide an additional source of worry.
He doesn't score much either. Despite playing a decent 18.5 minutes per game, Iguodala only averaged 4.4 points. That's right on par with his scoring the last two seasons per 36 minutes, but it's still not a lot. It's easier to hide that lack of scoring when you're playing with Steph Curry, Klay Thompson, and Kevin Durant. In his fourteen games with the Heat, his offensive BPM was -2.5. It's been nearly six years since Iguodala wasn't filling in the gaps next to some of the best offensive players in the league, and it's unreasonable to expect him to somehow do more now. The shooting is also an issue. Iguodala has never been better from average than deep. His 37.5% hit rate in his short stint with the Heat actually would have been his second-best ever over a full season, and he only took 1.7 threes per game. The Heat's offense runs on the ability of their supporting players to shoot around Adebayo and Butler. It's set up to give them those shots, but they do have to make them. That's a completely different world than the one in Golden State, where the role players were able to play off of the shooting of Steph, Klay, and KD. It was a quick pass system where the stars provided the spacing for everyone else. That's not the case in Miami right now. I'd also emphasize that Iguodala has played fourteen NBA games in the last twelve months. That's a different level of rust than the average player is going to be dealing with, and 36 year olds aren't known for being quick out of the gates.
With all of that said, Iguodala's going to rebound fairly well. He has decent playmaking skills, and, if his fourteen appearances with the Heat are any indication, he still has some solid defense left in the tank. Those are all helpful things. He also has a history of strong play in big moments. That's helpful too, but here's the issue – Iguodala was only in those moments because of the team around him. He wasn't the difference between winning and losing a playoff series for the Warriors. That was Steph, Klay, Draymond, and, at times, KD. He can perform in the clutch, but he needs his teammates to get him to the clutch moments. The Heat probably don't have the facilities to do that, and the addition of Iguodala, while potentially beneficial, does not make them significantly more likely to win multiple playoff series.

Olynyk hits 43.2% of threes. Can he keep it up?
He was the only player 6'10" or taller to hit 43% or better from deep on at least one attempt per game this season. Being able to bring him in off the bench is a pretty nice luxury to have. Olynyk is also a solid rebounder who averaged 4.4 boards per game in 18.5 minutes of average play time.
The advanced stats were solid. He produced 0.140 win shares per 48, finished with a BPM of 1.1, and created 0.8 VORP. There isn't a whole lot said here, but it's pretty simple for Olynyk. He was a really good stretch big off the bench for Miami this season.
A lot of that depended on his red-hot shooting, and it is fair to wonder if that will fall off in Orlando . His career average from deep is 37.5%, and he had never hit more than 40.5% of his threes in a full season. Those are still good numbers for a stretch big, but there's a huge 6% swing between his 2020 shooting and his career average. Those kinds of discrepancies almost always swing back towards the mean at some point, and we could see a cooler version of Olynyk over the rest of the season. His impact is going to take a hit if that ends up being the case.

Leonard another key to the spacing
Leonard was the favored frontcourt partner for Adebayo when he was healthy. Forty-nine appearances resulted in forty-nine starts for Leonard, who averaged roughly 20 minutes per game. Outside of some solid rebounding (5.1 per game), his main focus was shooting. You might be noticing some pretty clear similarities between the roles of Olynyk and Leonard here.
Leonard shot 42.9% on 2.4 threes per game this season. That made him the second seven footer ever to shoot 42% or better from deep on at least 2 attempts per game. Only 2010 Channing Frye joins him there, and Leonard almost appears on this list twice. Back in 2015, he shot just under 42% on just over two attempts per game from deep. If he had taken and made just one more three that year, he would have broken the 42% barrier.
Leonard is not a huge volume shooter, as he's averaging just under two threes per game over his full career, but he's a fantastic percentage shooter, especially for his height. Leonard has three seasons where he's shot at least 41% from deep on more than 1.5 attempts per game. That's the most all-time among seven footers, and only five other players of that height have ever posted those numbers. Only Dirk has also done it multiple times. Leonard had topped 40% from three four times before this season, though the volume wasn't there for one of those (3-7 in his rookie season). His career average 3PT% is a little lower at 39.2%, but there's a much clearer track record of elite shooting here than there was with Olynyk. It would not be a major surprise to see Leonard hitting threes at a similar rate in Orlando.

Jones Jr progressing on turning freak athleticism into actual production
Jones is an incredible athlete. He's made it to two dunk contest finals, and there's no doubting his athletic ability, even if it's fair to doubt the legitimacy of his dunk contest victory. But dunks, in the grand scheme of basketball, mean very little. There's a reason that all of those "professional dunkers" are nowhere near the league. To carve out a real and consistent role, you need more.
Jones has now played four seasons of professional basketball despite only being 23 years old, and he's made some very clear progress along the way. This year, he produced career highs in PPG, APG, RPG, BPG, SPG, MPG, PER, wins shares, BPM, and VORP. He averaged 9 points, 4 rebounds, and 1 assist per game, so there's clearly still work to be done. But Jones had the best season of his career by a significant margin. Among active players, he ranked 39th in win share production per 48 minutes, while his BPM and VORP placed him around 100th in the league. Either way, the numbers offer support for the idea that Jones has become a useful NBA player. Again, there's work to do, especially from beyond the arc (27.6% career and 27% this year), but Jones has carved out a role in Miami. He has publicly stated a desire to stay with the Heat forever as he enters free agency. Assuming he doesn't ask for a crazy amount of money, the team will likely be happy to keep him around.

Hill likely he odd man out
Even in Memphis, Hill wasn't exactly lighting the world on fire. He averaged 5.7 points, 3 rebounds, and 2 assists per game in just over 18 minutes of action each night. He had a negative offensive BPM (-1.6) and a PER, 10.6, that was well below average. However, he did shoot 38.1% from three on roughly three attempts per game while at least doing the job on defense. For a role player on a decent team, that's enough.
There just doesn't appear to be any room for him in the Miami rotation. Hill only played in 6 games for the Heat, compared to an average of 13.5 between Crowder and Iguodala. He averaged 2.5 points, 1.7 rebounds, and 1 assist per game, and he shot 33% from deep on just 1.5 attempts per game. His offensive BPM was -4.5, and his PER was a dismal 5.9. That's not great. The drop-off could be due to the lack of rhythm and consistent playing time, but that's not really an issue that can be solved here if it is the cause. There are only so many minutes to go around, and there aren't many left for Hill behind Butler, Crowder, Iguodala, Jones Jr, Herro, and Robinson on the wing. That's already six guys that are going to be carrying big loads, and there just isn't much of a need for a seventh. Free agency is coming up for the 29 year old, but he likely won't have much of an opportunity to show off his skills to interested teams during the postseason.