8. Oklahoma City Thunder
26 min read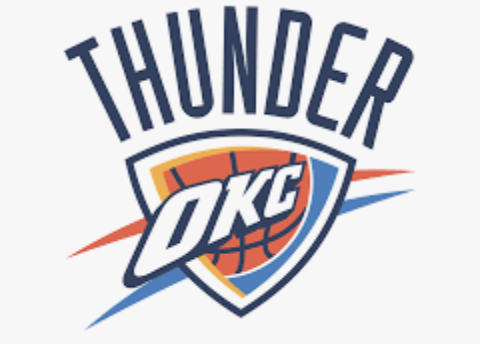 8. Oklahoma City Thunder
Record: 40-24
Conference Seed: T-5th in West

The Thunder entered the fall in a weird spot. After a rough playoff exit at the hands of Damian Lillard and the Trail Blazers, they had traded Paul George and Russell Westbrook, the franchise cornerstones, for an overwhelming stack of picks and players. A lot of the attention went to the Clippers and Rockets, who received George and Westbrook, and it was widely assumed that the Thunder would find a way to turn the veteran players they had acquired in the deal, along with a few they already had on the roster, into even more draft picks. There was very little discussion of how good the team could be with Chris Paul, Danilo Gallinari, Steven Adams, Dennis Schroder, and Shai Gilgeous-Alexander because the eventual trades of at least two or three of those first four seemed like a foregone conclusion. Instead, Sam Presti and Co. stuck with the players they had, and Oklahoma City went out and played some great basketball. The Thunder boast some of the best lineups in the league with those aforementioned players, and they could very easily end up in the top half of the West for the playoffs. Amazingly, they're just as good as they were last year, a possibility that got lost between all of the think pieces running through the ways the Heat could put together a package to land Paul. The Thunder might not be quite good enough to take this thing all the way, but no one is going to want to play them in the playoffs. It's been one heck of a year in Oklahoma City.

Key Storylines:

Paul, Schroder, and SGA form a three-headed guard monster
Most of what the Thunder did ran through their five best players, and these three were at the center of all of it. All three can set up teammates and get their own bucket as individual players throughout the game, but they were especially effective in the minutes they played together. It's really hard to stop an offense that can consistently and directly attack you off the dribble from three different areas at any given time, and Billy Donovan often utilized those mismatches to his advantage. The Thunder don't have the deepest or most experienced group of role players, but Paul, Schroder, Gilgeous-Alexander, Adams, and Gallinari were as good as almost anyone when they played together. Watch for them to get as many minutes as possible when the playoffs start.

Billy Donovan makes a strong case for Coach of the Year
Donovan took an unsettled roster with an influx of new players and turned it into a solid playoff team. He lost nearly 54% of his minutes from last year, including his two best players, and this year's Thunder team was just as good as last year's. Donovan created a number of great lineups and rotations, got consistent and strong effort from a team with a few veterans that could have mailed it in, and kept his team focused despite the repeated trade rumors. He deserves a lot of recognition for the job he did this year.
There are probably seven coaches that should receive legitimate consideration for the COY award in Donovan, Nick Nurse (Raptors), Mike Budenholzer (Bucks), Taylor Jenkins (Grizzlies), Frank Vogel (Lakers), Nate McMillan (Pacers), and Rick Carlisle (Mavs). Kenny Atkinson might be here too if the Nets hadn't fired him. There are three main categories for the coaches when it comes to this award – overall team success, preseason expectations, and uncontrollable obstacles. Let's do a rushed and subjective ranking that will act as the final say on this matter.
-Team Success
Budenholzer
Vogel
Nurse
Donovan
Carlisle (could very easily be 4 here)
McMillan
Jenkins
-Expectations (overcoming them)
Donovan – Took what was basically a guaranteed lottery team and has them pushing for a top 4 spot in the West
Nurse – With Kawhi gone, Raptors were supposed to be a middling playoff team that would consider blowing it up. They're a clear top five team instead despite suffering through a number of injuries during the season
Budenholzer – Bucks went from title contender to historically great. I don't think we're fully appreciating what they did this year, but it still doesn't feel quite right to give Budenholzer a higher ranking in this category
Jenkins – Grizzlies were supposed to be one of the worst teams in the league
Carlisle – Mavs had the playoffs as a goal and they were a clear playoff team
Vogel – Lakers impressed with just how well they handled their march to the West's top seed, but Vogel has to be below Bud here. Both were expected to contend for the title, and the Bucks were far better than anyone else during the regular season
McMillan – The Pacers basically did what they were supposed to do, sticking around the 5-6 seed range out East
-Obstacles
Nurse – Losing out on the Kawhi sweepstakes and then having your top seven players miss 102 combined games is a lot of obstacles
McMillan – Missing your best player for the vast majority of the season tends to hurt
Donovan – The Thunder had a very healthy starting lineup, but they dealt with an inconsistent and extremely young bench, a lot of turnover, and all of the trade rumours
Vogel – Kept the Lakers going consistently despite everything that comes with coaching LeBron in LA. and a lot of new things, including Vogel himself, arriving this season. Avery Bradley and Rajon Rondo caused the top seven to miss 51 games and Kuzma fell off a small cliff
Budenholzer – The Bucks kept the train running at full speed despite their top seven players missing 53 combined games and constant Giannis rumors
Carlisle – Everything went pretty smoothly for the Mavs outside of the injury to Powell in January
Jenkins – There was some drama with Iguodala at times, but there weren't a whole lot of obstacles popping up in Memphis this season
If the top coach in a category gets seven points, the second-place coach gets six, and so on, we end up with this ranking –
Nurse – 18 points
Donovan – 16 points
Budenholzer – 15 points
Vogel – 12 points
McMillan – 9 points
Carlisle – 8 points
Jenkins – 6 points
I'd be pretty surprised if any of the voters actually used this method to make their choices, but I think it gives us a pretty accurate representation of the race. Some might say Jenkins deserves to be a little higher, but this is probably Nurse's award to lose, with Donovan, Budenholzer, and Vogel closest behind him. Donovan had a great year, but it's hard to see him taking this from Nurse.
Here are some of Paul's all-time ranks. I focused on the truly elite marks to keep it somewhat short, but there's a more comprehensive look at this at the bottom of this page. Back to the ranks:
7th in total assists and 1st among active players. On pace to easily move into the top 3 with two more solid seasons
4th in assists per game and 1st among active players. Only 0.03 behind Oscar Robertson and 0.22 ahead of Isaiah Thomas. He'll likely stay in that fourth spot.
2nd in assist percentage and 1st among active players. 4.62% behind John Stockton but 3.21% ahead of John Wall
Tied for 6th with 4 seasons leading the league in assists per game
8th in total steals and 1st among active players. Could break into the top 5 late next season, as he only needs 90 more steals, a figure that he has topped each season of his career. Could also pass MJ to move into top 3 with three more solid seasons
8th in steals per game and 1st among active players. He's 0.01 behind Slick Watts and 0.02 behind John Stockton and Allen Iverson. 0.09 above Maurice Cheeks, the first man outside of the top ten
12th in steal percentage and 1st among active players. 0.01% behind Doc Rivers and 0.04% ahead of Fat Lever
1st with 6 seasons leading the league in steals per game. No one else has done it more than 3 times.
9th in PER and 4th among active players. Paul is 0.1 behind Kevin Durant and 0.35 ahead of James Harden
1st in offensive rating and 1.06 points ahead of Reggie Miller
10th in offensive win shares and 2nd among active players. Could rise 4-5 more spots with three more good seasons
14th in win shares and 2nd among active players. Would get to 9th with two more solid seasons but breaking into top eight would be a big ask
4th in win shares per 48 minutes and 1st among active players. 0.0042 behind Wilt and 0.0025 ahead of Neil Johnston. 0.0093 ahead of LeBron (6th all-time)
3rd in BPM and 2nd among active players. 1.35 behind LeBron but only 0.05 ahead of Magic and 0.11 ahead of David Robinson
8th in offensive BPM and 5th among active players. Only 0.01 behind Charles Barkley and 0.05 ahead of Damian Lillard
16th in defensive BPM and 3rd among active players
8th in VORP and 2nd among active players. Could pass Kareem (0.09 ahead) in Orlando, but stands roughly 5.5 VORP behind Tim Duncan in 6th. Worth noting that this stat wasn't recorded until Kareem's fifth season
Paul is one of the greatest basketball players of all-time, but he often fails to get the deserved recognition because he didn't win a title or an MVP. Charles Barkley, the Malone/Stockton duo, and now Paul are the prime examples of the limits of the whole rings debate. Winning championships is great. It's a necessary piece of the overall discussion on greatness, but it also can't dictate everything. Some players are given far more leeway in their opportunities than others, and some just don't get it done when they have their best chance(s). That knocks you out of the GOAT conversation, but that's a pretty exclusive club. It shouldn't knock you very far below it. Paul hasn't gotten it done in the playoffs, but he's performed pretty well individually for the most part. Sometimes it's just not meant to be. The same could be said of Paul's 2008 season, when he led the league in assists, steals, win shares, and win shares per 48, placed second to LeBron in PER, offensive BPM, BPM, and VORP, and finished 4th in defensive BPM. The Hornets went 56-26. Kobe won MVP.
Paul, at 34, is still playing at an elite level, even if he can no longer match his prime production. He's going to enter Orlando as the leader of an underdog team with nothing to lose. Enjoy the show while it lasts.

What exactly can the Thunder do down in Orlando? They're 10th in SRS and 11th in net rating and point differential, which leaves them in a similar position to the Heat. It'd be hypocritical to say that they have a greater chance of winning it all, so I won't. Like Miami, I think the goal for OKC should be winning their first round series. They're 1-1 against the Nuggets, Jazz, and Mavs, and they took two of three from the Rockets. The Thunder could absolutely beat any of those teams in a series, and they could end up playing any of them based on the current standings.
They're not going to be dead in the water as soon as they hit the second round, but they will be facing an uphill climb against the better teams in the league. Unlike the Heat, who have actually fared relatively well against the top half of the East, the Thunder haven't grabbed many wins against the top tier of the West. They came within two possessions of the Lakers twice but lost in all three games against them. They'll have another chance on August 5. Against the Clippers, Oklahoma City went 1-2, and they'll play again on August 14. I don't see a sweep coming in either scenario, but the LA teams would be the favorites. It's unlikely that the Thunder would beat either, and it's very unlikely that they would beat both on their way to The Finals. Maybe the Thunder get lucky and they find an opponent from outside LA awaiting them in the second round. You win that series and suddenly have a chance to make some magic happen in the WCF. It's all possible, but OKC will likely be content with one series win this summer.

The rumours about breaking up the roster didn't turn into anything this year, but there's a reason they were there. If the Thunder can get good value in return for one of their older players, it makes sense to pull the trigger on the deal. The current team is far better than expected, but the real title chances, if they come, won't arrive until Gilgeous-Alexander's prime, when all of the picks start to turn into actual players through the draft or additional trades. With that said, it's probably pretty likely that we see four of the top five guys return next season. Paul won't be here then, though his contract might not be moveable. I would bet he's going to be in OKC for the remaining two years of his deal. Gallinari is about to be a 32 year old free agent worth something around $20 million per year. It really doesn't make sense for the Thunder, or any team that isn't fully ready to go all-in today and for the next few years, to commit to that type of money for Gallo. Adams and Schroeder probably aren't going anywhere. Both will be 27 at the start of next season and could still have plenty left in the tank when the title window is set to open. SGA obviously isn't going anywhere. It's unlikely that the Thunder make any major moves in free agency until they're a little farther along in figuring out what their future team will look like, but Sam Presti might look into making some trades with his stockpile of picks and young bench talent. Again though, it's a little tough to make any major moves without a better sense of what the team is going to look like in three years. At that point, they'll likely need more wing and frontcourt depth and another guard. Will that come from within, from free agency, or from trades? The Thunder have a lot to think about. Don't expect Presti to be silent this off-season, but the major moves might not happen quite yet.

Key Stats:

OKC's top lineups are elite
Among five-man lineups that played at least 100 minutes together, the Schroder-Paul-SGA-Adams-
Gallinari grouping was the best in the league by net rating (29.9). That group played 177 minutes. The next closest lineup above the 100 minute boundary was the Holiday-Ingram-Favors-Ball-Williamson lineup for the Pelicans, which ran up a net rating of 26.3 in 230 minutes.
With four-man lineups, the Mavs have the two best among those that topped 100 minutes. The Hardaway, Powell, Kleber, Finney-Smith lineup produced a net rating of 33.8 in 106 minutes. The Hardaway-Powell-Kleber-Doncic lineup produced a net rating of 30.8 in 130 minutes. Unfortunately for Dallas, Powell is out, which means that the Thunder will bring the two best four-man lineups into Orlando. The Paul-Schroder-SGA-Gallinari lineup posted a net rating of 30.0 in 308 minutes, and the Paul-Schroder-SGA-Adams lineup posted a net rating of 29.6 in 241 minutes.
Then there's the three-man groupings. The Paul-SGA-Schroder grouping, that three-headed playmaking monster, is the second-best trio in the league by net rating with a 28.6 in 401 minutes. The only group ahead is Conley-Ingles-Clarkson for the Jazz (29.1 in 137 minutes). The Thunder also have one of the two other trios to top a net rating of 20 while playing at least 400 minutes, as the Paul-Schroder-
Gallinari threesome posted a net rating of 21.2 in 465 minutes. The only other trio in the league to do it is Antetokounmpo-Bledsoe-Matthews for the Bucks (20.9 in 726 minutes), though the Antetokounmpo-
Bledsoe-Middleton trio also posted a net rating of 19.9 in 637 minutes together.
A few more notable OKC trios (I know I just said trio like thirty-five times) –
Gallinari-Noel-Dort, net rating of 20.9 in 150 minutes (23rd overall)
Paul-Diallo-Bazely, 20.0 in 151 minutes (32nd)
Gallinari-Schroder-Adams, 19.2 in 335 minutes (40th)
Paul-Schroder-Adams, 18.7 in 527 minutes (46th)
The five best players in Oklahoma City pop up repeatedly here, and they are the reason that the Thunder are where they are despite a very young and inexperienced bench. Those five have combined to form some of the best units in the league, and, when benches shorten in the playoffs, they may have an even greater impact on the outcome of games.

OKC above average on both sides of the court
Depending on the source the Thunder are a few spots ahead of 15th in offensive rating (14th on NBA.com and 13th on basketball-reference). They're right around 10th in defensive rating (9th by NBA.com and 10th by basketball-reference). The big five led the team offensively, while Nerlens Noel, Paul, and Adams led the Thunder in defensive BPM. Oklahoma City isn't great on both ends like the Bucks, Lakers, Clippers, or Celtics. But they're also not clearly shifted towards offense (Rockets, Mavs) or defense (Raptors, Sixers, Pacers). This is just a good all-around team.
Side note here on Toronto – their "bad" side is offense, which ranks 12th in the league by offensive rating. They're just so good defensively (2nd by defensive rating). They probably belong in their own group here.

Noel shot 68.5% from the floor, the fifth-best mark in the league among those that took at least 100 shots. Adams, 59.1%, ranked 24th in that group. Noel made 84% of his twos off of assists, but Adams showed an ability to score through his post game, which typically requires individual movement with the ball that nullifies the potential assist. Only 67% of his twos came off of assists, which is a relatively low number for a rim-oriented center like Adams.
148 guards took at least one hundred shots this year. Paul, SGA, and Schroder ranked 13th, 25th, and 33 among those players in FG%, and they were 4th, 7th, and 10th out of thirty-one guards that took at least 750 shots. There are a lot of guys that know how to score efficiently here.

OKC 27th in three-points attempts, 21st in pace
This isn't a huge gap between pace and attempts that suggests that the Thunder are taking no threes, but it does mean that they're taking less than the average team would be at their pace of play. Adams and Noel, numbers five and six on the Thunder in total field goal attempts, took six combined threes all year, and Paul's affection for the midrange game limited the amount of threes he took. SGA isn't a huge volume shooter either; he took roughly three threes per game. Gallinari is an elite shooter, and Schroder had a very good season from deep. They were also the only two on the team to take more than 4.5 threes per game or make more than 37.2% of them. The Thunder don't avoid threes like the plague, but they don't take as many as your typical NBA team.

Thunder 28th in assists percentage
Paul was the only player in OKC to average more than 4.1 assists per game – the number reached by Schroder. He also made 87% of his twos unassisted, a figure that lies 0.6% above James Harden's. Inside the arc, Paul was as isolation-heavy as anyone. 67.3% of his threes came unassisted, which led the team by a wide margin. SGA made over 75% of his twos without an assist, and Schroder made nearly 65% of his unassisted. Those three took over half of OKC's two-pointers, so their tendency towards isolation has a pretty big effect here. Expect to see Paul, Schroder, and SGA finding their own buckets inside the pain with frequency. The same can't really be said of the three ball, as only SGA joined Paul in being fairly self-sufficient from deep (43.6% of threes unassisted).

Thunder 29th in offensive rebound percentage
Adams was actually 5th in the league with 3.4 offensive boards per game. Noel was fine here too, ranking 60th in the league (among those who played at least 250 minutes) with 2.9 offensive boards per 36 minutes. That's about it on the offensive boards for the Thunder. Expect to see Adams and occasionally Noel keeping possessions alive, but the team as a whole doesn't make a concentrated effort to crash the offensive glass. One effect – the Thunder rank first in the league in fast break points allowed (10.5 per game). It's easy to get back when you're only letting your biggest player chase after rebounds.

Paul is still among the best at 34
Paul averaged 17.7 points, 6.6 assists, 4.9 boards, and 1.6 steals per game while shooting a slightly above average 36.2% from deep on 4.4 attempts per game. The full list of players that put up at least 17 points, 6 assists, 4 boards, and 1.5 steals this season? Jimmy Butler, Russell Westbrook, Jrue Holiday, James Harden, and Chris Paul. It's especially impressive that Paul is doing this at the age of 34. Only four players in NBA history have put up 17, 6, 4, and 1.5 in a season after turning 32. Rick Barry (32), Larry Bird (34), Gary Payton (32-34), and Paul (32 and 34). No one has ever done it after turning 35. Paul will have the chance to change that next year. .
The advanced metrics are still elite too. Paul had a PER of 21.7 and a 4.3 BPM, produced 0.194 win shares per 48 minutes, and finished with a VORP of 3.2. Only thirteen other players were somewhat close to or better than Paul here – Giannis, LeBron, Harden, Luka, Jokic, AD, Kawhi, Butler, Dame, KAT, Middleton, Embiid, and Gobert. By somewhat close, I mean having a PER above 20, a BPM above 3, a VORP above 2, and a win shares per 48 production above 0.18. Those fourteen were the who's who of the 2020 NBA season, and Paul was right in the middle of it.
Again, that's 14 players there, and with Embiid and Towns missing so many games, there's really just twelve candidates for the All-NBA first and second teams. Some would argue for Jayson Tatum or Pascal Siakam, but I think they slot in pretty comfortably to that third team. Here are my picks –
1st Team – Harden, LeBron, Giannis, Kawhi, AD
2nd Team – Luka, Dame, Middleton, Butler, Jokic
3rd Team – Paul, Simmons, Siakam, Tatum, Gobert
First Names Off: Kemba Walker, Embiid, Trae Young, Westbrook
Middleton and the Bucks were so good. He deserves that ninth spot, which means the tenth spot comes down to Paul and Butler. Paul was great, but he falls behind Butler in pretty much everything but 3PT% and assists per game. Even there, Butler is within an assist. Paul might have the narrative edge given what the Thunder have done, but the numbers are in Butler's corner here.
The other difficult decisions here are…
-Luka v. Kawhi – Doncic only ended up playing 150 more minutes than Leonard. I don't know if that's enough to overcome the fact that Kawhi's defensive edge was bigger than Luka's offensive edge. The Clippers were better too despite some bigger injury issues
-Simmons v. Russ v. Kemba v. Trae – Young was an incredibly productive player who almost single handedly carried Atlanta's offense at times. His defense, and the Hawks being awful, keeps him out. Westbrook still put up his stats, and those do matter. He was really gaining steam heading into the break. The Rockets also consistently struggled when Harden sat, and the advanced metrics don't love what Westbrook did this year. If Walker was the leading Celtics option, then he might have edged out Simmons. But Tatum was Boston's most important player, and the responsibility for their great play fell on a lot of shoulders. Simmons, with Embiid hurt and Horford and Richardson struggling, did not have the same system around him. He still put up 17, 8, and 8 and played some of the best defense in the league. He gets the last spot.
I went off on a tangent there, but I do want to go back to Paul quickly. He and LeBron became the tenth and eleventh players in NBA history to top the following advanced stat baselines at 34 or older: PER above 20, VORP above 3, BPM above 4, and win shares per 48 above 0.19. The other nine – MJ, Karl Malone (four times), Dirk, KG, Kareem (four times), Tim Duncan (twice), John Stockton (five times), David Robinson (twice), and Sam Cassell, who made his lone All-Star Game appearance as a 34 year old. I said it above, and I'll say it again here. Chris Paul is one of the greatest basketball players of all-time. Appreciate him before he hangs it up.

Gilgeous-Alexander is ready for the bright lights
SGA averaged 19.3 points, 6.1 boards, and 3.3 assists per game. He made 35.1% of his threes, taking roughly 3.5 per game. He just turned 22. Only two other players 22 or younger put up at least 17 points, 6 rebounds, and 3 assists per game this season – Luka Doncic and Brandon Ingram.
Gilgeous-Alexander finished the season with a PER of 17.8, produced 0.120 win shares per 48, had a BPM of 1.6, and produced 2.0 VORP. Only eight other players 22 or younger roughly matched or topped these numbers – Doncic, Ingram, Jayson Tatum, Bam Adebayo, Trae Young, John Collins, Jarrett Allen, and Mitchell Robinson.
So, to recap here, Gilgeous-Alexander is in the same ballpark as some of the best young talent in the league. Five of those eight players have already made an All-Star Game, Collins is a monster producer, and Allen and Robinson have as much potential as any young bigs in the game. SGA is not Doncic, Tatum, or Adebayo. He still has work to do as a defender, and he will need to be ready to take on a bigger role in setting up his teammates once Paul leaves. He's still one of the brightest young talents we've got. Hopefully his move from LA to OKC doesn't rob him of the respect and attention that he deserves.

Schroder as good as it gets off the bench
Schroder averaged 19.7 points, 4.1 assists, and 3.7 rebounds off the bench for the Thunder, and he shot a career-high 38.1% from deep on 5.1 attempts per game. Only seven players averaged at least 19, 4, and 3 on 38% or better three-point shooting this year – Khris Middleton, Zach LaVine, Damian Lillard, Karl-Anthony Towns, Brandon Ingram, Kyrie Irving, and Schroder. That's a very good spot to be in if you're Schroder. Every other player on that list is a borderline All-Star at minimum. I'm not saying that he deserves to be on that level, but he did produce as good of an offensive season as you could hope for from your sixth man. Schroder was better than Lou Williams, the quintessential sixth man. There are defensive issues here, but you'll take those when you get the type of offensive production that Schroder provided. Montrezl Harrell might end up winning Sixth Man of the Year – it could really go either way – but Schroder was fantastic for OKC.
One source of worry – he beat his previous career best FG% by 1.7% and his previous career high 3PT% by 3%. Typically, those aren't sustainable numbers in the long-term. On the other hand, 36% of his twos and 85% of his threes were assisted on. The first is a career high and up 20% from last year. The second is the highest percentage Schroder has seen since his rookie year. There's no doubt that this system, and Paul, have helped Schroder become more efficient. The trick will be maintaining the improvement.

Gallinari the perfect scoring complement on the wing
The list of players to put up 19 or more points per game while topping 40% from deep is short – Towns, Middleton, Bojan Bogdanovic, John Collins, and Gallinari (Zion technically did this but only took 13 total threes). Only Bogdanovic tooke more threes than Gallinari in that group.
Gallinari averaged 19.2 points per game and shot 40.7% from three on over 7 attempts per appearance. He slot right in as a scoring outlet for OKC's three main guards, and he's able to do it himself as well – roughly 50% of his twos and 14% of his threes were unassisted. He's not particularly efficient from inside the arc – 107th among 130 qualified players in 2PT% – but he's good enough from deep to overcome that.
Gallinari is an immensely positive player offensively, more than good enough to make up for his defensive deficiencies. He's about to be 32, which means he's probably set up for his last big contract this summer. That contract might not be with the Thunder. On the one hand, it doesn't make much sense for them to keep him long-term for big money unless they're confident they can open their title window within the next two years. On the other hand, the wing situation could get really ugly next year if Gallinari walks. The guys behind him aren't ready yet. Regardless of what ends up happening, he will remain a big part of what the Thunder do offensively as long as he's on the team.

Adams continues to be a positive force in the middle
Here's how Adams stacks up statistically among centers –

| | | |
| --- | --- | --- |
| Stat | Adams | Rank (out of 56 centers) |
| Games Played | 58 | 16th |
| Minutes Played | 1564 | 12th |
| PPG | 10.9 | 19th |
| RPG | 9.4 | 14th |
| APG | 2.4 | 9th |
| SPG | 0.9 | 10th |
| BPG | 1.1 | 22nd |
| FG% | 59.1% | 19th |
| 3PT% | 33% | 21st |
| 3PA | 3 | 37th |
| Offensive Rebound % | 14.4 | 6th |
| Defensive Rebound % | 23.8 | 32nd |
| PER | 20.8 | 15th |
| Win Shares | 6.2 | 7th |
| Win Shares per 48 | 0.190 | 18th |
| Offensive BPM | 2.1 | 7th |
| Defensive BPM | 1.1 | 22nd |
| BPM | 3.2 | 11th |
| VORP | 2.0 | 8th |
No one is going to mistake Adams for the best center in the league, but he's about as solid as it gets. Outside of the outliers of offensive rebounding (elite), defensive rebounding (pretty average), and three-point shooting (completely non-existent), he does just about everything at a decent level. He passes well for a center, grabs steals at a good clip, finishes well enough, and gets a lot of different things done out there. He does a lot of the dirty work too, ranking seventh in the league in box outs per game, and he placed ninth in shots contested per game. All of that is reflected by his advanced metrics, which place him around the top ten among centers. Having a guy like that manning the middle is huge for a team with star power on the perimeter. Adams is also just 27. He likely won't be a trade casualty for the Thunder.

Nerlens Noel has a really good year
Noel consistently brought the two things that will make any backup center great – defense and finishing.
He blocked 2.9 shots per 36 minutes, eleventh in the league among those who played at least 250 minutes and fifth among those who played at least 1000 minutes. He even topped Anthony Davis here. He also grabbed 2 steals per 36 minutes, which was good for seventeenth among those who played at least 250 minutes and tenth among those who played at least 1000 minutes. Noel also led the Thunder in defensive BPM with a 3.4. That was second to only Giannis among everyone who played at least 350 minutes. He ranked 58th in defensive win shares despite ranking 225th in total minutes played. That's impressive. It wouldn't be an exaggeration to say that Noel was one of the better defenders in the league this year.
He also made 68.5% of his shots, which is all you can ask for from your second center. Only Mitchell Robinson, Dwight Howard, Daniel Gafford, and Rudy Gobert were better among those who took at least 25 shots. Noel was also the best rotation player in the league from within five feet, where he made 82.9% of his shots. Many of those makes were dunks, and Noel was as good as anyone at rim-running to get on the receiving end of feeds from Paul and Schroder.
This is pretty simple. Noel defended like crazy and made the shots the Thunder asked him to. That's how you fill a role, and he'll be making more than $2 million next year. Given his play this season, the Thunder will likely make a strong bid to keep him around.

Struggles outside of the top six
Both Noel and Schroder don't start, so the Thunder have some balance between their starters and their bench. There's just not a whole lot to get excited about outside of the six guys we've already looked at. The Thunder are sitting back here in tenth despite having some of the best lineups in the league for a reason. They're pretty top heavy. Instead of making separate sections for everyone else on the OKC roster, I'll run through the main players here.
Luguentz Dort: 21 year old rookie, 22.0 minutes per game
Emerged as the fifth starter by the end of the season after debuting in December
Started the last 21 games of the season
Averaged 6.2 points, 1.9 boards, and 0.7 assists per game
Shot 30.3% from three and 41.4% from the floor, but was very much willing to shoot unlike other wing options
PER less than half of league average, -4.3 offensive BPM (321st out of 331 that played 500 minutes)
-0.3 VORP
Decent 0.4 defensive BPM for a rookie. Has been praised for his defensive effort and ability to get after it with elite scorers.
Dort is an undrafted rookie starting for a playoff team. That's impressive regardless of the lack of other good options. He's got a lot to work on, but there's a solid foundation of defensive potential, effort, and confidence to build on here. Good thing he's only 20.
Terrence Ferguson: 22, athletic wing playing in third season
The fifth starter before Dort
Really struggled this year
Decent defender that can often hang with elite wings
4.2 points, 1.5 boards, 0.9 assists per game
Shot 29.7% from deep after being average last year, often criticized for unwillingness to shoot
323rd in offensive BPM among the 500-minute players
PER of 4.1, the fifth-worst ever produced in a 1000-minute season. Worst since Jason Collins in 2008
-0.6 VORP and only produced 0.027 win shares per 48 minutes
Ferguson has potential as an athletic 3-and-D wing, but he's atrocious offensively right now. He's young, but the problems don't appear to be physical as much as they are mental. He's regressed over time, and it's not clear when he'll start heading in the other direction. Ferguson is on the books for next year, but he has yet to provide much reason for a longer stay in OKC.
Darius Bazley: Rookie, just turned 20, went from high school to pros with personal training in between
Played 17.2 minutes per game
Missed last month of season with injury, ready for Orlando
4.5 points, 3.7 rebounds, 0.5 assists per game
30% from deep, 38.3% from the field
8.1 PER, -3.1 offensive BPM, only 0.019 win shares per 48 (bottom twenty among those that played at least 750 minutes)
1.2 defensive win shares, 0.6 defensive BPM
Bazley has the tools to be a plus defender and rebounder in the league. His offensive game needs a lot of work, but there's hope there. He's young. There's a pretty common theme here for the Thunder – young, athletic players with defensive potential that have yet to put the pieces together offensively.
Abdel Nader: Third year small forward
6.0 points, 1.9 boards, and 0.7 assists in 15.8 minutes per game
Career-best 37.1% from deep on 2.2 attempts per game
PER of 11.2, 0.2 VORP, BPM of -0.8, 0.072 win shares per 48
Nader is a below average bench small forward. He's capable of knocking down the three ball, but there's not a whole lot of special stuff going on here.
Mike Muscala: Veteran stretch big
Only 12.0 minutes per game in 41 appearances
Shot 35.8% from deep on 2.9 attempts per game, career average is 36.4%
Heated up from deep as the season went along after rough start
6.9 rebounds per 36 minutes
PER of 12.2, VORP of 0.2, BPM of -0.2, 0.102 win shares per 48.
Muscala is a decent stretch big, but he's stuck behind Gallinari, Adams, Noel, and even Bazley in the frontcourt here. He's not going to make a huge difference either way, but he could get some more minutes in Orlando if he has the hot hand.
Hamidou Diallo: About to turn 22
Only played 38 games
18.4 minutes, 6.1 points, 3.2 boards per game
20% from deep but 45.2% from the field
-5.0 offensive BPM (fifth-worst among 500 minute players)
-0.6 offensive win shares (bottom 20 in the league)
-0.5 VORP, 8.4 PER
You would never guess it with this team, but Diallo is an athletic wing with defensive potential and lacking offensive play. The Thunder performed better with him on the floor than everyone on this list but Dort, but Diallo is pretty much all potential right now
There are a lot of athletes on the bench in OKC, but there's not a whole lot of actual production from these guys. The Thunder's success in recent years has pushed them to draft higher risk players with a lot of potential later in the first round. That potential has yet to hit for any of their draftees. The three point guard lineup gets used so often because of the lack of wing talent. There's no one here that Billy Donovan trusts in big moments.

Andre Roberson is back after nearly two and a half years of injury rehab. We don't really know what "back" means at this point, and he definitely won't walk right into his old role. You don't just jump into a starter's role for an NBA basketball team after 30 months off, especially when that period was one of grueling rehab. With that said, Roberson could help the Thunder solve some of their wing issues, whether it be this year or next.
If he can return to form, he's one of the best lockdown defenders in the league. He's also almost non-existent offensively, but his defense is good enough to make up for it. And who knows, he might have found a shot over the last few years. It's going to be hard to expect anything from Roberson, but there is a reason for both sides to see what he looks like in some real game action. He'll be an unrestricted free agent at the end of the season, and there's no way of knowing how to approach that from either side right now.