11. Philadelphia 76ers
30 min read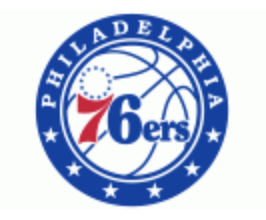 11. Philadelphia 76ers
Record: 39-26
Conference Seed: T-5th in East

The 76ers went into the season as one of the four leading favorites to win it all with the Bucks, Lakers, and Clippers. It made a lot of sense at the time, but it didn't last very long. It turns out that replacing Jimmy Butler, JJ Redick, and virtually an entire bench is kind of hard to do, and the Sixers never found a consistent rhythm. It didn't help that Joel Embiid and Josh Richardson combined to miss almost 40 games. Al Horford's first season in Philadelphia followed the trajectory of the team. There was lots of excitement before it started, but it never lived up to the hype for more than a short burst of time here or there. Still, despite the struggles, there is a belief that this team can turn on the jets and make some noise in the playoffs. A Christmas domination of the Bucks showed the potential in Philly, but the inability to channel that potential with even limited consistency makes it hard to trust that their ceiling can be reached for a full playoff series, nevermind four of them. The Sixers will enter Orlando as the East's 5 seed, with a chance to move up or down one spot. Their work will be cut out for them, but the chance to back up the title talk we heard last summer is still there.

Key Storylines:

Roster turnover doesn't go as planned
With Ben Simmons, Tobias Harris, and Embiid all returning, it seemed like there was a little more stability in Philly than there actually was. The swap of Redick and Butler for Richardson and Horford received plenty of attention, but the moves made outside of the starting lineup flew under the radar. The Sixers lost 57.5% of last year's minutes over the summer. Eleven of the nineteen players that played at least 250 minutes in a 76ers uniform last season were not on the roster at the start of this season. That's a lot of change to deal with in a sport that depends on chemistry, communication, and timing, and it's likely one of the reasons that we've seen so little consistency from Philadelphia this year. The turnover was entirely the decision of the front office, so it's not like they caught a tough break with this. They decided to retool the rotation and expected their stars to deal with the moving parts. It didn't quite work out, but the Sixers will now have a fresh-ish start down in Orlando. Hopefully they've been bonding over FaceTime.

Everyone is healthy (for now)
The good news for the Sixers is that the suspension of play came at a time when Embiid, Simmons, and Richardson were ailing. Philly had three key guys that weren't readily available heading into the home stretch. That's no longer the case. The bad news for the Sixers is that there's no guarantee that those three will stay healthy. Simmons and Richardson should be on the safer side of things. Simmons hadn't suffered any other injuries since his foot kept him out of his rookie season, and he should easily be healed up by now. That doesn't mean the injury is completely behind him, as back injuries can linger, but there's no major history of repeated injury here. Richardson, after four relatively healthy seasons, suffered a number of smaller injuries this season. It's not exactly likely that he goes down again, but it's a worrisome trend. Then there's Embiid, who has, according to Fox Sports, been affected by about twenty-five reported injuries throughout his career, which began with a two-year gap between college and the pros because of a lingering foot injury. Almost no one gets hurt as much as Embiid, but the Sixers will need him healthy and at his best if they have any shot at making a run.

Last summer, the Sixers signed the 33 year old Horford, who is now 34, to a four year deal worth $97 million. He had been a prominent piece for the rival Celtics since 2017, and the 76ers made him an offer he couldn't refuse to get him out of Boston. I wouldn't say that the move created huge amounts of excitement, at least outside of Philly, but it was regarded relatively positively. There was very little talk, if any, about it being a potential disaster. Then the season happened. Horford kept his passing and rebounding numbers up near last year's. Those are the only areas of the game for which that can be said. We talked about Mike Conley's disappointing season a little while ago. Horford's season belongs in the exact same category.

Horford's struggles have turned a formerly secure starting lineup into a question mark, and Richardson might not be safe either. Embiid, Simmons, and Harris are guaranteed starters, but Horford was given a spot on the bench for a moment before Simmons went down with his back injury. With Simmons back, will Horford return to the bench? Will we see Richardson coming off the bench? Shake Milton stepped up in a big way when he was inserted into the starting lineup due to injuries, but he's also a 23 year old with limited experience. He might not be ready to start in the playoffs. Other options include Furkan Korkmaz, Glenn Robinson III, Matisse Thybulle, Alec Burks, Mike Scott, and, obviously, Horford and Richardson. Brett Brown is going to have some decisions to make down in Orlando, about both the starting lineup and the order in which everyone is going to come off the bench.

This is the question that has followed Philly all season long. The title potential that they carried into the season is still somewhere, at least in our minds. The Sixers very rarely played up to it this season, but it's still been hard to shake the idea that they could just stumble onto a hot streak and become incredibly dangerous. It's a little weird that we don't apply the whole "they've never been to The Finals" shtick to the Sixers like so many do to the Bucks, but that's the way things tend to go for teams in the big markets. Looking back on things now, Philadelphia might have been hurt by some unrealistic expectations and an overwhelming desire to speed things along. Here's what I mean by that.
Embiid and Simmons both played for the first time in 2018, soon after Sam Hinkie and "The Process" were essentially shown the door by the league offices. After years of purposely losing, Philadelphia was supposed to be ready to go. And they looked the part during the regular season, finishing 5th in the league in SRS. Then came the playoffs, where a shorthanded Celtics team ran past the Sixers in only five games in the second round. That playoff disappointment, and the transition from Bryan Colangelo to Elton Brand at GM, led to the acquisitions of Harris and Butler in the middle of the 2019 season. Suddenly, a promising young team that had only gotten one crack at the playoffs was hit with major changes. That's not really typical, and it runs completely opposite of what we've seen with successful teams like the Bucks and Nuggets in recent years.
The Sixers got worse, finishing 11th in SRS despite no major injury issues, but they managed to outplay their expected record by three games to clinch the East's 3 seed. That led to the seven game battle with the Raptors, which went the way of Toronto at the very end. It's not hard to live through that series and apply big expectations to the Sixers, something that a lot of people, including myself, did. A deeper look shows the Sixers weren't coming close to winning that series without Butler, who averaged 22 points, 5.6 assists, and 7 boards per game. Embiid shot 37% from the floor. Harris shot 38% from the field and 28% from deep. Simmons only averaged 11.6 points per game. It was close because the Raptors were leaning almost entirely on Kawhi, Pascal Siakam, and Kyle Lowry, but it really wasn't tight because of the heroics of any of the current Sixers over the full series. We all know what happened next. Butler, Redick, and more made way for a new group led by Richardson and Horford, and everyone assumed that Philly would just pick up where they left off – one game away from the ECF. Yet, for the second year in a row, we had a team with a young core going through significant turnover, including the loss of their best postseason player. We have yet to see Embiid and Simmons go from one season to the next with any sort of real stability around them. Every playoff run that falls short has led to roster changes, and it's not easy to win with a team that's constantly changing, especially when your centerpieces are on the younger side of things. With every piece of the starting lineup locked in through 2021, and everyone outside of Richardson locked in through 2023, we're finally set up to see some consistency in Philadelphia next year. They're going to fire Brett Brown this off-season, aren't they?
To finish with this season, Philadelphia's SRS went from 2.25 to 2.22, so they really didn't get any worse from last year. They even outplayed their expected record again, though by only 2 games this time. However, because of a stronger East, they're down in the 5-6 seed range instead of the top 3. Maybe the Sixers would have been better if Embiid had played more, but his injury absences are nothing new. Their struggles weren't exclusive to the games that he missed either. Regardless of injuries, the Sixers have been well behind the Bucks, Raptors, and Celtics this season, and they're going to have to scrap and claw to have any chance at making it to the Eastern Conference Finals no matter which side of the bracket they end up on. A win over the Celtics, Heat, or Pacers in the first round is entirely possible. Two, three, or four series wins? I don't see it happening unless the Sixers team that shows up in Orlando is vastly improved from the one we've been watching all season.

Heading for even more changes?
The Simmons-Embiid pairing has always been a tumultuous one, at least in the eyes of the media. We've been hearing breakup rumours from the start. I just don't know how much water those rumours actually hold. Given the long-term deals awarded to Harris and Horford and the move to bring in Richardson, it doesn't really feel like the off-season was a last ditch attempt to make something happen before splitting the two up. You don't bring in three supporting starters on contracts that combine to guarantee 11 years and $297 million and then break up the core duo that those three are supposed to fit around only one year into those deals. No one is taking the remaining three years and $69 million of Horford's deal in a trade. They aren't trading for Harris and his 4 year, $149 million deal either. Embiid's signed through 2023. Simmons is signed through 2025. This is the team. Last summer's moves feel far more like a redirection around Simmons and Embiid rather than a potential foreshadowing of their split. It's fair to question whether that redirection was smart, and the early returns aren't looking great on that. But it's also fair to note that Embiid, a major difference maker when he's right, wasn't right all that often this season. The Sixers were a few bounces away from a trip to the Eastern Conference Finals last year, even if they weren't necessarily a great team by the numbers. Maybe the Horford move was a miscalculation that will end up crashing this team, but it just doesn't seem like a move that was made with the end of this Philly era in mind. Brett Brown, the head coach, might not be as safe. The talk about his time in Philadelphia ending has always seemed a little more concrete, and someone has to take the fall if this season ends in disappointment. The scapegoat probably isn't going to be the front office.

Key Stats:

Sixers 12th in net rating and average point differential
There might still be championship potential here, but it simply wasn't realized on the court during the regular season. Among the thirteen clear playoff teams, only the Pacers come in behind the Sixers in these two measurements of overall team success and ability. The Sixers also ranked 12th in both SRS and expected record, the latter indicating that they weren't lucky or unlucky based on their balance of play. Despite all the buzz, the Sixers were just a slightly above average basketball team all season. Could that change in Orlando? Yes. Will it? There's no indication that it will. Outside of a red hot October that only included the first four games of the season, Philadelphia never finished higher than 7th in average point differential in any single month. They ranked 21st in February, the last full month of the season. The Sixers were never elite with any sort of consistency, and it's pretty difficult to believe that it's suddenly going to happen now that it truly matters.

Sixers 18th in offensive rating, 6th in defensive rating
The primary goal of the huge starting five that the Sixers constructed had to be creating a great defense after last year's team slipped to the middle of the pack defensively. There's no question that it worked. The emergence of Matisse Thybulle was big on that end as well. The issue was the offense, which had ranked 12th and 8th in 2018 and 2019. That would suggest that this wasn't an inherent problem with Embiid and Simmons, but rather an issue with the newly constructed roster. Philadelphia got the defense they wanted, but it hurt their offense.

Sixers 3rd in turnover percentage
One thing Philadelphia did well offensively was holding onto the ball. It's especially impressive considering that Simmons had the third worst turnover percentage in the league among qualified players. Richardson and Embiid weren't great either, finishing 117th and 137th out of 193. Instead, it was Horford (33rd), Furkan Korkmaz (30th), and Harris (15th) leading the way. Glenn Robinson III and Alec Burks both posted lower turnover percentages than Harris in their eleven games with Philadelphia. Robinson's, 3.8%, would have led the league by nearly 3% over the full season. That type of ball security is unlikely to be maintained, but Burks and Robinson were 41st and 14th overall in turnover percentage. They weren't turnover prone with Golden State either. Don't expect either Simmons or Embiid to limit their turnovers, but many of the players around them are pretty good at holding onto the rock.

Sixers 29-2 in Philadelphia, 10-24 on the road
These splits are noticeably more dramatic than what we've seen from the last two competitive Sixers teams. The home success is a little more impressive than it has been, and the road issues are much greater. The move to Orlando is likely going to matter more for the Sixers than most teams given just how successful they've been at home. Regardless of the road struggles, they will miss playing in Philly. Even having that advantage in only three games of a seven game series would have been significant.
With that said, the cause of this disparity is going to determine just how significant the move to Orlando will be. If this is purely a fan thing, where the Sixers play well in front of a home crowd and struggle in front of a tough crowd, the two might balance each other out in a world without fans. That would leave the Sixers somewhere in the middle, which is basically where they are now. However, it seems improbable that a professional basketball team is that affected by fans. It's possible, but we just don't see it that often. There's likely some other factors at play here. If one factor is travel – being in one spot at home versus the more nomadic, hotel-based lifestyle on road trips – then there's elements of being at Disney World that could hurt and help. There's no travel, but the saying isn't "there's no place like a league-mandated bubble of isolation inside of a Disney hotel complex". The other potential factor that jumps out is the comfort of Philadelphia, beyond the edge the fans provide. If this is at play here, there might be some trouble for the Sixers down in Florida. On the one hand, it just doesn't make much sense that a team with so few long standing pieces would be that attached to the city of Philadelphia. On the other hand, it is possible that this is just a group of guys that like to be in their own homes more than the typical NBA team. They won't find that at Disney. These factors really boil down to a pretty simple idea – the 2020 Sixers are far more comfortable at home than they are on the road. In the neutral site that is Disney, they'll find elements of both, and the elements most important in causing this dramatic split will likely determine which version of the Sixers we see.

Embiid injured often once again, puts up relatively similar numbers
First, the injuries. In six pro seasons, Embiid has missed 82, 82, 51, 19, 18, and now 21 regular season games. That's 57.5% of all possible games, and he has still missed an insanely high 35% of his games in the four seasons in which he has actually played. He's now tied for the 54th most seasons averaging at least 25 minutes per game while making less than 65 appearances in NBA history, and he's only played four seasons. The record is 8, held by Chris Paul (15 seasons), Eric Gordon (12 seasons), Derrick Coleman (15 seasons), and Marcus Camby (17 seasons). Embiid is closing fast. The issue here is not so much the worry that one of these common injuries derails a postseason. That's rough, but you move on and get 'em next season. The issue is the worry that another big injury derails a career. That would be a disaster in every sense for everyone involved, and Embiid's inability to stay healthy at any point ever is a major red flag. His health might end up being the wedge that drives him and Simmons apart.
Now onto the positives. Embiid had a pretty similar season to his 2019 when he was out there this year. We've looked at some younger players and their struggle with stagnation, but staying steady isn't much of an issue when you started in the All-Star Game the previous year. Pretty much any statistical movement was small. He saw a slight drop in points (down 4 to 23.4), assists (down by a half to 3.1), rebounds (down 2 to 11.8), blocks (down by a half to 1.3), and FG% (down 1% to 47.4%). His PER stayed virtually the same (26.0 vs. 26.1). Most other things went up. Embiid shot 34.8% from deep (up 5%) on 3.7 attempts per game. His FT% rose slightly to 81.4%. Only five seven footers – Dirk, Yao Ming, Brook Lopez, Pau Gasol, and Rich Kelley – have ever shot better from the line on more attempts than Embiid's 382. Only Nowitzki (11 times) and Ming (4 times) have done it more than once. He produced 0.009 more win shares per 48 minutes this season, saw his offensive BPM rise by 0.1 and his defensive BPM rise by 0.2, and was on pace to top last year's VORP by roughly 0.1 if he had played the same amount of minutes. It's not the exact same statistical profile from 2019 to 2020, with the increase in deep shooting efficiency noticeably sticking out, but Embiid didn't make any major moves in either direction with his on-court play. He was in the top 10-15 in the advanced metrics and in his scoring and rebounding production, which is just about where he probably belongs.
That's about as good as it gets among centers. Only Nikola Jokic and Karl Anthony Towns topped Embiid in VORP/minute, win shares per 48, and BPM, and only Jokic, Towns, Horford, Bam Adebayo, Domantas Sabonis, and Nikola Vucevic topped Embiid in assists per game. Embiid is, by all accounts, one of the best centers in the league. He will be as long as he's healthy.

Simmons leads league with 2.1 steals per game, makes some slight offensive improvements
Simmons became the tallest player ever to lead the league in average steals, beating out the 6'9" Magic Johnson by an inch. He placed eighth in the league in defensive box +/-, and he ranked 11th in defensive win shares despite only playing the 36th most minutes. Only Giannis Antetokounmpo, Anthony Davis, Brook Lopez, OG Anunoby, and Andre Drummond produced more defensive win shares than Simmons while playing less minutes. He's always been a great defender – he ranked second in the league in both defensive win shares and defensive BPM as a rookie – but he slipped from great to good last season as the team around him struggled. He was back where he belonged defensively this season.
On the other side of the court, Simmons continued to boost his efficiency. He shot 54.8% from the field as a rookie, which was already good enough for 12th in the league, and he was up to 58.5% this year. That put him at 9th among qualifying players, and he trailed only Hassan Whiteside and Jonas Valanciunas in FG% among those who shot at least 10 times per game. Simmons was the only point guard in the league to make more than half of his shots, though his shot profile gives him an unfair advantage there. He took an unbelievable 94.5% of his shots within 10 feet of the rim, a higher percentage than Bam Adebayo, Andre Drummond, Hassan Whiteside, and Steven Adams. That's practically unheard of for a ball dominant point guard. It's unorthodox, but it's still an effective way of putting the ball in the basket. For Simmons, who relies more on his passing than his scoring, it's enough. The issue is that it leaves the shooting up to the rest of the team.

Sixers starters among the worst in the league from deep
It's possible to have one or maybe two non-shooters in a lineup, but it's just no longer a realistic option to run an offense with a bunch of guys that can't shoot. The Sixers, for whatever reason, have really struggled to fill out their roster with shooters. There are some good ones coming off the bench in Philly, but Embiid, Richardson, and Horford were all below average from deep on the season. Harris, the fifth starter, was only 1% above average. That's not good. Of every team's top five players by average minutes played, only the Suns had a worse top option from deep all season than Harris, with Devin Booker's 36.0% three-point percentage coming in at 0.2% below Harris's. The Rockets are the only other team to come within 1%. When your ball dominant point guard takes almost 95% of his shots at or near the rim, that's going to be an issue. It's probably fair to say that the loss of spacing with the departure of Redick was one reason for the drop in offensive rating, if not the leading reason.

Harris not living up to contract
Let's play the contract game that we played with Harrison Barnes. Again, according to Jeff Siegel at earlybirdrights.com, the average salary for a starter-level forward on a non-rookie contract in 2019 was roughly $15.4 million. Harris made an absurd $32.7 million this season, which puts him right around double the average assuming a slight boost in the average salary number from 2019 to 2020 with the rising salary cap. He was the 14th highest paid player in the league this year according to HoopsHype. Based on those contract details, we would expect Harris to easily outperform league averages. It wouldn't make any sense to be paying him over $30 million if he can't do that. As I did with Barnes, I took the average team stats (found here) and multiplied them by the proportion resulting from comparing Harris's average minutes to the average minutes for a team (34.5/241.7, or 0.1427).
Here are the results, shown with the original numbers and Barnes's numbers:

| | | | | | | | | |
| --- | --- | --- | --- | --- | --- | --- | --- | --- |
| Stat | PPG | APG | RPG | SPG | BPG | FG% | 3PT% | FT% |
| Team Average | 111.4 | 24.3 | 44.9 | 7.7 | 4.9 | 46.0 | 35.7 | 77.1 |
| Average for someone getting Harris's minutes | 15.9 | 3.5 | 6.4 | 1.1 | 0.7 | N/A | N/A | N/A |
| Harris's Numbers | 19.4 | 3.2 | 6.8 | 0.8 | 0.5 | 47.2 | 36.2 | 80.6 |
There's no doubt that Harris is better than Barnes. He's an above average scorer that kept his passing and rebounding numbers right around league average. He doesn't produce many blocks or steals, but he is above average from the field, from three, and from the line even if it's not always by a very significant margin. That doesn't mean he's anywhere near the player he would need to be to justify the money he's getting. Above average doesn't cut it when you're getting $30 million. To further prove the point, here are some of Harris's league ranks. Keep in mind that he's the 14th highest paid player in the league.

| | | |
| --- | --- | --- |
| Stat | Harris | League Rank |
| Points per game | 19.4 | 33rd |
| FG% | 47.2 | 49th |
| 3PT% | 36.2 | 91st |
| FT% | 80.6 | 60th |
| True Shooting % | 55.7 | 111th |
| Rebounds per game | 6.8 | 37th |
| Rebound percentage | 10.8 | 59th |
| Assists per game | 3.2 | 72nd |
| Assist percentage | 14.6 | 92nd |
| Turnover percentage | 7.9 | 15th |
| Minutes per game | 34.5 | 20th |
| Blocks per game | 0.5 | 92nd |
| Block percentage | 1.3 | 94th |
| Steals per game | 0.8 | 108th |
| Steal percentage | 1.1 | 155th |
| PER | 16.8 | 72nd |
| Win Shares | 5.6 | 29th |
| Win Shares per 48 | 0.120 | 66th |
| Offensive Win Shares | 3.0 | 52nd |
| Defensive Win Shares | 2.6 | 24th |
| BPM | 0.6 | 91st |
| Offensive BPM | 1.0 | 81st |
| Defensive BPM | -0.6 | 112th |
| VORP | 1.5 | 58th |
I bolded three stats where Harris finished in the top 25 – minutes per game, turnover percentage, and defensive win shares. Harris's negative defensive BPM and high minutes played would point to the defensive win shares being raised beyond Harris's true defensive impact. So, the Sixers are basically paying this man $30 million to soak up minutes, not turn the ball over, and score at an above average rate. I'm going to go ahead and call that a waste of money. I'll again point out that Embiid and Simmons have never been given a consistent roster around them, and the front office went out last year and devoted $277 million to Harris and Horford. That's borderline criminal. Harris is not a bad player. I might even call him a good one. But, good lord, he's overpaid. The Sixers have two of the brightest young stars in the game, and they've basically done everything wrong around them over the last two years. Embiid and Simmons are not without their flaws, but they're not getting a fair chance because of what can only be described as front office incompetence.

House of Horror for Horford
Horford dramatically underwhelmed in his first season with the Sixers, which is not something you typically want to happen with a 34 year old who still has 3 years and nearly $70 million of guaranteed money on his deal.
Let's start with the things that didn't go all that badly. Horford averaged 4.1 assists per game. That's both his worst mark since 2016 and the fourth-best mark of his career. It's only 0.1 assists less than he averaged last season. No issues there. He also averaged 6.9 rebounds per game. It's the third-worst rebounding average of his career, but it's also the second-best rebounding average he's produced in the last four years. He's going downhill as a rebounder, but that started before this season. With Embiid, an elite rebounder, in town, that's not the biggest deal.
Everything else went pretty poorly. Horford posted his lowest scoring average since 2009 with 12.0 points per game. He shot 44.2% from the field, his worst ever field goal percentage by over 3%. He only hit 33.7% of his threes on 4.4 attempts per game. Like the assist numbers, this doesn't look too bad in the grand scheme of his career, but it's a make percentage that's simply too low for the already shooting challenged Sixers. The shooting woes extended to the free throw line, where Horford shot 75.3%, his worst percentage since 2014. He posted the second-worst eFG% of his career, the worst true shooting percentage of his career, his worst PER since his rookie season in 2008, his worst win share production per 48 minutes since 2008, his worst offensive BPM since 2009, his worst defensive BPM since 2014, and his worst BPM since 2013. He was also producing VORP at the slowest rate since his 2014 season. There aren't too many positives here. Horford had one of his worst seasons ever in a year where the Sixers needed him to be at his best. If he's not able to turn it around in Orlando or next season, then Philadelphia is going to be paying him a boatload of cash to come off the bench.

Richardson wasn't very good either
Moving Butler for Richardson in a four-team deal last summer made sense. The egos and ball dominant ways of all three of Butler, Simmons, and Embiid probably weren't going to fit together long-term, and Richardson was a younger, cheaper player that fit more seamlessly into the team. The money was especially key given what the Sixers shelled out to Harris and Horford. Paying Butler likely wasn't an option with those deals being part of the plan. The expectation was that Richardson would walk into a role with less pressure and continue the progress as a playmaker and shooter that he had shown in Miami. That's still possible, and the deal, despite how well Butler has done with the Heat, still makes a decent amount of sense. Richardson just didn't hold up to his end of the bargain this season.
Despite posting a usage rate 0.2% higher than last year's, he saw his scoring drop from 16.6 points per game to 13.8 and his passing drop from 4.1 assists per game to 3.1. Those are both relatively acceptable differences considering the role change, and Richardson boosted his FG% to 42.9%, up from 41.2%.
In three-point shooting and advanced metrics; however, Richardson went terribly wrong. He shot only 32.7% from deep, a drop of three percent from last season. It was the worst shooting season of his career, though he shot a pretty similar 33% from deep in 2017. Both Horford and Richardson seeing their three-point shooting fall off a cliff was just about the worst case scenario for Philadelphia this season. Richardson's PER dropped from 14 to 12.1. He produced 0.044 less win shares per 48 minutes and had his second worst season by offensive win shares (only 0.3 in roughly 1500 minutes). He had the second worst offensive BPM of his career (-1.2) and his worst defensive BPM (-0.2) and BPM (-1.7). Richardson finished 160th out of 193 qualified players in BPM, and he was also on pace to finish with his worst ever VORP. It would have made sense to see the stats that measure impact fall off slightly in a new environment with a less central role, but this was no slight drop. Richardson was significantly worse than he was last season. On the bright side, he's still 26, and he's not signed to a massive contract. The Sixers still need him to deliver though, and he didn't do that as well as he could have during the first part of the regular season.

Shake Milton comes in hot, but…
Is Milton going to shake up the starting lineup in Orlando? Had to put that one in there. Milton was very impressive in sixteen games as a starter in place of both Simmons and Richardson at various points. He averaged 14.1 points and 3.6 assists, shot exactly 50% from three on roughly 4.5 attempts per game, and posted a true shooting percentage, 67.2%, that would have ranked fourth in the league over the full season. He wasn't great defensively, but he shot well enough to cover that. The issue, of course, is that it was just sixteen games.
In his other sixteen appearances on the season, all off the bench, Milton shot only 36.1% from three. His true shooting percentage in those games, 54.1%, would have ranked 138th in the league. His offensive rating, 92, was 36 points worse than his offensive rating as a starter. That's more of a team stat than an individual stat, and playing off the bench with more bench players is going to lower your rating. Thirty-six points is more significant than the gap between the starters and the bench though. Milton wasn't anywhere near as good when he didn't start. The question is why. I see three options here.
Milton, with the starters, had far less pressure on him. There was more space to maneuver with more skilled players around him, something that isn't always afforded to a lead ball handler coming off the bench. Playing with better players tends to do good things for you, and it's also entirely possible that Milton found it much easier to get into a good routine and mental state of focus when his spot in the rotation was clearly established. Consistency is hard to come by for someone playing 10 minutes a night, as Milton did when he came off the bench. Like the substitute hitter in baseball, it's hard to get a great feel for the game when you're not regularly out there. This would suggest that we'll see similar performances consistently in the future as long as Milton keeps the role he had at the end of the season.
Milton just caught fire at the right time. Nearly everyone in the NBA is capable of going off for a little while, and Milton's sixteen game run wasn't long enough to mean all that much. If he had been dropping 25 and 10 on a nightly basis, we might be looking at a different story here, but just having a great run from beyond the arc isn't as remarkable. It means nothing until we see it happen again, and this might be the only time it ever happens.
Some combo of both. Playing with the starters made life easier for Milton, but he also happened to get really hot at the right time. This seems like the most likely outcome. And Milton got really hot in four games in particular. He shot 16-20 from deep during one three game stretch as a starter. In his thirteen other games in the starting lineup, he was 19-50. That's still an above average 38% success rate, but it's well below 50%. The fourth game was a 5-7 performance from deep off the bench. Outside of that game, Milton was only 8-29 on threes when he didn't start. That's 27.6%. On the one hand, there's still a clear gap between Milton's performance based on whether he started or played when you remove the four best games. On the other hand, Milton's numbers were undeniably inflated by those four games.
It's clear that Milton wasn't exactly thriving in a limited bench role. It's also clear that having a more easily defined role, along with some of the factors mentioned above, improved his play. That doesn't necessarily mean a starting role. It's not a coincidence that 62% of Milton's threes off the bench came in the two games where he got more than 15 minutes of playing time. With that said, it's still unrealistic to expect to see Milton hitting roughly half of his threes in Orlando or next season. He's a good shooter – he shot between 42 and 44 percent from deep in all three of his seasons at SMU – but he's not always going to be this hot. What he can be, in the right role, is a positive offensive player that can shoot the basketball. No team in the league could use that player more than the Sixers.

Korkmaz brings shooting off the bench
Furkan Korkmaz played 64 games this year, two more than he had played over his first two NBA seasons combined. He shot 39.7% from deep on roughly five attempts per game, and he led the Sixers in made threes and attempted threes per game, as well as total made threes. Harris beat him out slightly for most total attempted threes. He didn't do much else, averaging just over 2 boards and 1 assist per appearance and producing unremarkable advanced metrics, but someone needed to make some shots from beyond the arc for the Sixers. Korkmaz did that. I think it's reasonable to expect him to keep doing it too. He shot 30-74 (40.5%) in forty-four international appearances, which would suggest that this wasn't a one time thing from nowhere. Korkmaz did struggle from deep in his first two years as a pro, shooting only 32.3% on 161 attempts, but he appears to have found his groove. He just turned 23 as well. There's a decent chance we see some more advanced overall performances from him somewhere down the road.

Matisse Thybulle is a defensive wizard
Two players in the league played at least 500 minutes and averaged 2.5 or more steals per 36 minutes – Kris Dunn (2.9) and Thybulle (2.6). Both played over 1100 minutes. Thybulle became one of twenty-nine rookies in league history to play over 1000 minutes while averaging at least 2.5 steals per 36, and he was the first to do it since Rajon Rondo back in 2007. He was also fourth in the league in deflections per 36, trailing only Dunn, Nerlens Noel, and Dejounte Murray.
As a rookie, Magic Johnson produced 4.3 defensive win shares in 2,795 minutes. That total is good for 18th all-time. Thybulle produced 1.8 in only 1,110 minutes, which would put him on pace to top 4.5 defensive win shares had he played as many minutes as Magic. You still have to play those minutes of course, but the point here is that Thybulle was producing defensive impact at an incredible rate. He was one of twelve rookies in NBA history to produce a defensive BPM above 3 while playing at least 250 minutes, and one of only six to do it while playing 1000 minutes.
Thybulle was about as good as it gets defensively, but he was equally as bad offensively. He was decent from deep (35.2% on 2.5 attempts per game), but that probably shouldn't be the highlight of your offensive statistics. It is for Thybulle, who ranked 251st out of 259 qualifying players in points per 36 minutes. To be fair, he also ranked 249th in that group in field goals per 36. This wasn't an inefficiency issue. It was an issue of being almost completely absent offensively. Thybulle also ranked 167th out of the 259 in assists per 36. He produced only 0.1 offensive win shares in those 1,110 minutes. He wasn't negative there like some other rookies; he just didn't do much. His offensive BPM, -3.0, was about the 25th worst among rookies that played at least 250 minutes, which put him in a spot similar to the one he was in with win shares. At the end of the day, Thybulle's a rookie. He's 23 instead of 19 or 20, but that's still pretty young. He may never be great, or even good, offensively, but he'll learn how to at least be somewhat useful on that side of the court. That's all he's going to need because he's already an elite defender. That's incredibly rare from a rookie.
Two side notes here –
There have been 79 total seasons where a player has posted an offensive BPM below -2.5 and a defensive BPM above 2.5 while playing at least 500 minutes. Thybulle wasn't even the only one to do it this season (Dunn). The crazy part is that seventeen guys have done it more than once. Of those seventeen, eight have done it more than twice, including Manute Bol (eight times), Mark Eaton (six), and Charles Jones (five). We could see Thybulle produce a similar season next year. There's precedent for it.
Also, one of the players to make this list twice was Johnny "Sky" High. High was a guard for the Suns who made an '80s list of Suns players and employees that knew about or witnessed drug deals that involved cocaine and other drugs (no specifics are provided here). He testified as part of the case but was never charged himself. High died in 1987 when his car hit a utility pole, which led to some of the drug charges being dropped due to the loss of a witness. It's an insane story, even without the whole Sky High thing. I can't find anything about the reason for the nickname. Usually I would assume it has something to do with jumping, but High was 6'3" and known for his defense. It might have had something to do with the cocaine.

Glenn Robinson III and Alec Burks brought in to help offense
In an attempt to address their offensive deficiencies, the Sixers sent three second round picks to Golden State for Robinson and Burks at the trade deadline. Both were relatively good on a terrible Warriors team, and they were among the best players available to Philly given the financial constraints.
Burks came off the bench in 30 of his 48 appearances as a Warrior and in all 11 games as a Sixer. He still averaged more than 20 minutes per game with both teams – and almost 30 per with Golden State – but he wasn't a main starter for either team. It's possible that we see his minutes drop with the return of Simmons, but he figures to play a noteworthy role regardless. Burks is a solid scorer and playmaker; he averaged just under 20 points and between 3 and 4 assists per 36 minutes with both of his teams this year. He shot 37.5% from deep on roughly 5 attempts per game with the Warriors. In Philadelphia, he took threes more often (about two more attempts per 36), but his hit rate dropped to 32.7%. The goal is clearly to have him help increase the spacing with his shooting, which will require the return of his Golden State 3PT%.
Robinson started all 48 games he played with the Warriors, and he then started 4 of his 12 games with the Sixers. Burks, over the full season, had the edge in PER (16.0 to 13.4), win share production per 48 minutes (.088 to .077), BPM (-0.2 to -1.6), and VORP (0.7 to 0.2), but Robinson led in all four categories during the short stint in Philadelphia. It'll be interesting to see if that reversal holds beyond their first ten or so games. With the Warriors, Robinson shot 40% from deep on 3.5 attempts per game. Both the volume and percentage dropped in Philly, to 1.8 threes per game and 28.6%. That he managed a greater impact despite those drops would suggest that he fit well into Philadelphia's system in different ways, but it's too early to make that conclusion.
So, did the duo help Philadelphia's offense? The correct answer is probably that it's too early to tell, but let's look at some numbers anyway. Robinson made his Sixers debut on February 9. Including that game against the Bulls, the Sixers played fourteen more games before the break. Robinson played in twelve; Burks played in eleven. The team ranked 4th in offensive rating in those games, spurred on by a number one finish in March (five games). They ranked second in the ten games following the All-Star Break (Feb. 12 to Feb. 19 for the Sixers). This run didn't start any earlier either; they ranked 23rd overall in offensive rating the month of February. It was an offensive run that started as soon as or very soon after Robinson and Burks came to town.
Now for the disclaimers. It was only fourteen games, and there were other factors at play here, including Milton's hot run and three 30-point games from Embiid in his five post All-Star break appearances. There's even a good chance it was a fluke, and it was unsustainable either way – Simmons and Embiid combined to play just six games after the All-Star Game. There's also the small matter of the Sixers ranking 24th in the league in defensive rating in those final ten games, which led to a 5-5 record that wasn't helping anybody. At the end of the day, there's no reason to say that Burks and Robinson hurt Philly offensively. It's just too early to say with any sort of conviction that they had a direct and significant effect on its improvement.