12. Utah Jazz
20 min read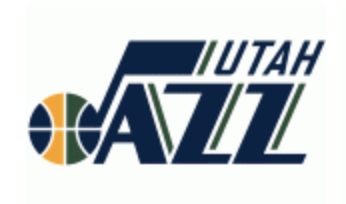 12. Utah Jazz
Record: 41-23
Conference Seed: 4th in West

The Jazz pulled off their own off-season remodel after following three straight great regular seasons with a playoff series loss in five games or less. Derrick Favors, Jae Crowder, Kyle Korver, and Ricky Rubio led the departures, who were replaced by Bojan Bogdanovic, Mike Conley, and, eventually, Jordan Clarkson. The move shifted the Jazz from an elite defensive and mediocre offensive team to one that was just good at both. The offensive improvements weren't enough to overcome the defensive drop, and the Jazz got worse overall. With news that Bogdanovic, who has been a key part in jump starting the offense, will miss the rest of the season, it's hard to see a path to The Finals for the Jazz. Conley, their other big off-season addition, has been pretty disappointing. There's also the locker room mess caused by the team's run-in with the coronavirus back in March, which has reportedly led to a fractured relationship between Donovan Mitchell and Rudy Gobert. So, the Jazz are entering Orlando without Bogdanovic and with a potentially unstable relationship between their two best players. That's not ideal.

Key Storylines:

The last three Jazz teams before this season have never been able to turn elite regular seasons into success in the playoffs.
In 2017, the last year of the Gordon Hayward era, Utah finished 12th in offensive rating and 3rd in defensive rating. They were 5th in SRS and net rating. In the playoffs, they beat the Clippers in seven before getting swept by the Warriors in the second round.
In 2018, Mitchell's first season, Utah finished 16th in offensive rating and 2nd in defensive rating. They were 4th in SRS and fifth in net rating. After beating the Thunder in 6, they again lost to the 1 seed in the second round, though this time it was the Rockets in 5.
In 2019, Utah finished 15th in offensive rating and 2nd in defensive rating. They were 4th in SRS and 4th in net rating, which put them ahead of the Rockets (5th and 5th) in both. Houston still won the playoff series in five games without breaking a sweat.
There's a common theme here. Elite defense. Relatively average offense. Getting crushed by the Warriors or Rockets in the playoffs. The Jazz may very well have been the third best team in the West over the last three seasons, but there was a clear gap between them and the two best, especially when it came to the playoffs. There were no signs of that gap closing, and that led the Jazz to pursue some offense at the expense of their defense last summer.
This season, the Jazz ranked 8th in offensive rating and 11th in defensive rating. They're 8th in SRS and net rating. They did outperform their expected record by three games, something they repeatedly failed to do in years past, but it's hard to say that this team is any better than it's been over the last few seasons. Maybe the improved offense makes a difference come the playoffs. We really won't know until we see them play playoff basketball. The 2011 Mavs finished 8th in offensive rating, defensive rating, and SRS and outperformed their expected record by four games on the way to a title. No champion has been worse than 4th in SRS since, but it is possible. The issue for Utah is the Bogdanovic injury, which is very likely going to hurt offensively. They had an outside chance at a title with him, but that chance might be gone until next season.

Bogdanovic was crucial for the Jazz offensively. By any metric, he was one of the three most important players on the team on that side of the court. His shooting was huge, and he also ranked third on the team in minutes played. The Jazz were 7.7 points better per 100 possessions when he played. That's not exactly easy to replace. It is possible that his absence allows the Jazz to improve defensively. He's far from great there, and that potential improvement could offset the offensive drop. The problem with that is that the whole point of the off-season moves was to improve the offense for the playoffs because just having an elite defense had clearly not been enough. With Bogdanovic down, the Jazz won't have the central piece of that offensive remodel, and it's hard to see that leading to postseason success.

The Jazz weren't a beacon of consistency this year. They started 8-3, an opening stretch that included wins over the Thunder, Clippers, Bucks, and Sixers. It looked at the start like the Jazz were poised to make a run for the top of the conference. Utah then went 5-8 over their next thirteen to drop to 13-11, a far more mediocre record. They answered those struggles with a 19-2 run, a run that saw them play only five current playoff teams, though they went 4-1 in those games. That brought the Jazz to 32-13, and it looked like the music was playing again. Then they lost five in a row before finishing the season on a 9-5 run that included wins over the Rockets, Mavs, Heat, and Celtics. All told, that's a 41-23 record. If you take out the 19-2 middle, the Jazz were 22-21 at the beginning and end of the season, but even then you've got an 8-3 stretch, a 5-8 run, an 0-5 stretch, and a 9-5 finish. The 2020 Jazz were as unpredictable as the music they're named after. It's even harder to predict what the team is going to look like without Bogdanovic, but maybe we end up getting the best version of Utah. Of course, we could also get the opposite.

Conley didn't have his worst season as a pro this year, but it was clearly in the bottom half of his thirteen seasons. He suffered through a number of injuries and didn't provide what the Jazz were hoping to get when he did play. He also created a number of lineup issues, as Utah had six starter-level players in Gobert, Mitchell, Bogdanovic, Conley, Joe Ingles, and Royce O'Neale. Those last three guys cycled in and out of the starting lineup all season. Bogdanovic's injury will solve that issue for Orlando, but it's not going to fix it for next season. The contract Conley brought over from Memphis, which paid him $32.5 million this year and has a player option for $34.5 million next season, makes the struggles worse. Conley is getting roughly a fourth of the salary cap. A team can't afford poor play from a player getting that type of money. The reasons for that play are important here. If it was due to issues with adjusting to a new team, system, or place, then there's at least hope that there's a solution for next season. If Conley simply had a down year, then there's hope there too. But if Conley, a 32 year old who has now missed an average of 29 games over the last five seasons, is just past his prime, then the Jazz might have to take the hit here and do what they can to move on after next season.

The Jazz were at the center of the coronavirus suspension back in March. Rudy Gobert tested positive almost immediately after voicing a belief that the virus wasn't all that serious at a press conference where he also made a point to touch all the microphones. Donovan Mitchell also tested positive, though it's not clear who passed the virus to who. There might even have been no connection between the two cases. We have no way of knowing, but the whole situation has reportedly led to a rift between the two franchise cornerstones. Initial talks of Mitchell demanding that one or the other be traded have seemingly calmed down, but they don't appear to be in a great spot right now with each other. For Utah, that's an issue that could derail any chance that this team has at winning a title at any point. Fixing the offense suddenly seems less important.

Key Stats:

Gobert's 69.8% conversion rate is the key here. He shot the ball 8.2 times per game, which made him the first player in NBA history to shoot 69% or better from the floor on at least 8 attempts per game. Only Wilt Chamberlain and DeAndre Jordan (three times) have also topped 69% on at least six shots per game. Tony Bradley shot the ball 3.1 times per game in 50 appearances, and he made 66.1% of those shots. That's the eighth best FG% among players that have taken at least 100 shots. Gobert is fourth there. Emmanuel Mudiay and Jordan Clarkson, at 118th and 132nd respectively, are next on the list for Utah, so their high overall FG% is largely driven by Gobert and, to a lesser extent, Bradley.

Jazz 25th in pace and 29th in field goal attempts per game
This is a slow and methodical team.

Utah 12th in three-pointers per game, second in 3PT%
However, they still shoot a lot of threes, and they do it because they're an elite shooting team. It'll be interesting to see how their offensive game plan changes without Bogdanovic, who was responsible for 22.4% of Utah's triples by himself. On the bright side, Mitchell, Joe Ingles, Royce O'Neale, Clarkson, Conley, and Georges Niang combined to make 69.9% of the team's threes, and all of them shot an above average percentage from deep. There are still shooters here. Just no one of Bogdanovic's tier, and that could be a problem for the Jazz's offense. You don't just replace what Bogdanovic did, especially in the middle of a season.

Jazz 26th in assist percentage after ranking 4th last season
Utah let Ricky Rubio go last summer in favor of Conley, who ended up having the second worst season of his career in assist percentage. Rubio, on the other hand, is one of the better passing point guards in the league. That's a significant piece of this change. The Jazz ended up getting better offensively, so it's not a bad change. It just suggests that they went about things a different way.
Ingles led the team this season with an assist percentage of 24%. Rubio (32.1%), Raul Neto (28.7% in 474 minutes), Ingles himself (26.1%), and Dante Exum (24.1% in 664 minutes) all beat that number for the Jazz in 2019. Last year, only Mitchell and Alec Burks, who played 17 games in Utah, had less than 75% of their threes assisted on. Mitchell, Conley, Ingles, Clarkson, and Emmanuel Mudiay all fell under that benchmark this season. The Jazz made more unassisted shots this season, and it worked.

Jazz 24th in turnover percentage
They also turned the ball over a lot. Among players who played at least 500 minutes, only Niang (45th) and Clarkson (55th) ranked in the top 100 in TO%. Ingles was the worst, ranking 320th out of those 331 500-minute players, but Mudiay (305th) and Gobert (275th) were pretty bad here as well.

Jazz 30th in steals per game and 29th in blocks per game
Lastly, the Jazz barely produced blocks and steals. Their slower pace is going to put them at a disadvantage relative to the average team here, but that disadvantage doesn't offer an excuse for ranking last in the league in both. Utah's 11th ranked defense was just fine, but, outside of blocks from Gobert, expect most of their successful defensive possessions to end in defensive rebounds off a miss rather than turnovers or rejections. The Jazz and Knicks were the only teams in the league to not have two players in the top 100 in blocks per game, and Mitchell, with 1.0 steals per game, had the lowest average of any team leader in the league.

Bogdanovic averages 20.2 points per game, hits 41.4% of his threes on 7.3 attempts per game
Bogdanovic was second on the team in scoring and 3PT%, and he led the team in threes per game. It's the first time since 2011 that the Jazz have had their second-leading scorer average more than 17 points per game, and they haven't had a second option average more points than Bogdanovic since 1992, when Jeff Malone also scored 20.2 points per game alongside the unrelated Karl Malone. That's one way to boost the offense. Bogdanovic was also only the third player in franchise history to make 40% of his threes on at least five attempts per game. Joe Ingles made 44% of his threes on 5.7 attempts per game in 2018, and Randy Foye hit 41% on 5.3 attempts per game in 2013. Given the volume disparity between Ingles and Bogdanovic, it's possible that Bojan just had the best shooting season in Utah Jazz history. He's definitely in the top two. Bogdanovic trailed only Gobert and Mitchell among Jazz players in both offensive win shares and offensive BPM. He was a huge part of the offensive improvement.
He was also likely a big piece of the defensive drop. Bogdanovic was last on the team in both defensive rating and defensive BPM. Among the 27 players that topped 2000 minutes, he ranked 21st in the latter. His absence could improve the defense, but it likely won't improve the Jazz's title chances. Again, there's a reason Utah went after him with the willingness to sacrifice defense for offense.

Gobert is Utah's best and most important player
Gobert led the team in offensive win shares (by 3 over Mitchell), defensive win shares (by 1.8 over Mitchell), win shares (by 5 over Mitchell), BPM (by 1.9 over Mitchell), and VORP (by 1.0 over Mitchell). He trailed only Mitchell in offensive BPM and only Royce O'Neale in defensive BPM. That seems like a pretty clear cut case to me. He has now led Utah in win shares four years in a row, and in five of six seasons.
Here's are some of Gobert's league ranks among qualified players this season:
RPG: 4th
BPG: 6th
FG%: 2nd
Screen assists per game and per 36 minutes: 1st
Contested twos and shots per game: 2nd
Box outs per game: 8th
Offensive win shares: 5th
Defensive win shares: 3rd
Win shares: 4th
Offensive BPM: 51st
Defensive BPM: 14th
BPM: 20th
VORP: 13th
This year provided a pretty clear top six among centers in Gobert, Jokic, Embiid, Adebayo, Sabonis, and Towns (Anthony Davis is not a center). Adebayo and Sabonis haven't been doing it long enough to be anything other than five and six, and their play might put them there regardless of their age. With Embiid and Towns fighting through injuries all season, it's not a stretch to say that Gobert was one of the two best centers in the league this year.

Mitchell makes improvements in 2020
Here's a look at how the two seasons compare –

Stat
Mitchell 2019
Mitchell 2020
Change
Points per game
23.8
24.2
+ 1.7%
FG%
43.2
45.3
+ 4.9%
3PT%
36.2
36.4
+ 0.6%
FT%
80.6
85.9
+ 6.6%
eFG%
49.3
51.7
+ 3.7%
True Shooting %
53.7
56
+ 4.3%
Rebounds per game
4.1
4.4
+ 7.3%
Rebound percentage
6.6
7
+ 6.1%
Assists per game
4.2
4.2
Assist percentage
21.2
21.2
Turnover percentage
11.3
10.9
– 3.5%
Minutes per game
33.7
34.4
+ 2.1%
Blocks per game
0.4
0.2
– 50%
Block percentage
0.9
0.5
– 44.4%
Steals per game
1.4
1.0
– 28.6%
Steal percentage
2
1.5
– 25%
PER
17.2
19.1
+ 11.0%
Win Shares
5.0
On pace for 6.2
+ 24%
Win Shares per 48
0.092
0.115
+ 25%
Offensive Win Shares
1.3
On pace for 3.6
+ 177%
Defensive Win Shares
3.7
On pace for 2.6
– 29.8%
BPM
1.3
1.9
+ 46.2%
Offensive BPM
1.2
2.4
+ 100%
Defensive BPM
0.1
-0.5
– 600%
VORP
2.2
On pace for 2.5
+ 13.6%
Percent change isn't a perfect tool here given the range between small and big numbers depending on the stat (see Defensive BPM), but it's still a useful one. Mitchell made some slight improvements to his offensive production and noticeably increased his efficiency within the arc. Those two changes are reflected in his improvements in PER and other advanced offensive metrics. On the other side of things, he saw a clear defensive drop off when the team around him suffered. Mitchell isn't a bad defender, but these numbers would point to him not being a great one either. Both Gobert and Royce O'Neale, Utah's two best defenders, still produced impressive defensive metrics. Mitchell is a little more dependent on the system around him.
He made his first All-Star game appearance this season, and while he was one of the borderline decisions, there's no question that Mitchell has gotten to a point where he can consistently be in the All-Star discussion. Given the struggles of Conley, he might need to take another step forward next year for the Jazz to put themselves in the title mix.

Ingles goes up-and-down as he adjusts to new role
Ingles's role in Utah was probably the one most affected by the addition of Bogdanovic and Conley, who combine to do what Ingles does best – shoot and make plays. After starting a few games in 2017, including the last six, he started 163 of a possible 164 regular season games in 2018 and 2019. That changed this year. I briefly mentioned the lineup issues above, but, to summarize, the Jazz had only two starting sports for three capable players – Ingles, Conley, and O'Neale. Ingles played at least 27 minutes per game each month of the season, but he started the year coming off the bench until he took over for an injured Conley in early December. Utah's 19-2 run started three games later, and O'Neale became the starting lineup casualty when Conley returned in February. That lineup lasted four games before Conley got hurt again. After a three game absence that centered around the All-Star break, he went back in for O'Neale. Only two games later, after losses to the Rockets and Suns by 10 and 20, Ingles went back to the sixth man role, where he stayed for the final seven games of the season. One potential positive from Bogdanovic's injury is that it makes the starting lineup a much easier thing to figure out for Quin Snyder, but that didn't save Ingles from repeatedly changing his role throughout the regular season.
Those changes showed up in his play. Here's a quick look at his numbers by month –
| | | | | | | | |
| --- | --- | --- | --- | --- | --- | --- | --- |
| Month | Games | MPG | PPG | APG | RPG | 3PT% | FG% |
| OCT | 5 | 28.6 | 6.0 | 4.0 | 4.4 | 31.6 | 37.9 |
| NOV | 14 | 27.1 | 7.5 | 3.0 | 4.1 | 27.9 | 34.3 |
| DEC | 14 | 33.1 | 14.4 | 5.8 | 4.9 | 53.1 | 52.6 |
| JAN | 15 | 30.3 | 11.5 | 6.6 | 3.4 | 41.5 | 44.9 |
| FEB | 11 | 30.1 | 6.5 | 5.5 | 3.3 | 29.3 | 35.4 |
| MAR | 5 | 29.2 | 9.2 | 5.6 | 4,4 | 47.4 | 60.7 |
Any player is going to go through variation from month to month, but Ingles was a consistent starter with Conley injured from December 4th to January 30th. Before and after that stretch, he was either coming off the bench or listening to constant questions about the starting five with Conley healthy. I'm going to go out on a limb and say that it's not a random coincidence that Ingles's best two months of the season match exactly with the period where he was absolutely secure in his starting spot and role. Outside of a hot shooting March, which only included five games, December and January were Ingles's best months in every facet of the game represented above. It's not even close.
The Jazz might have been slightly better in those two months – January was clearly their best month of the season while December was somewhere in the middle – but there's not enough evidence there to say that conclusively. There's definitely not enough evidence to say that Ingles was a direct and leading cause in any overall team improvements that might have happened there. It is clear, however, that he was at his personal best in those two months, and the circumstances surrounding him would suggest that role confusion and issues with adjusting, both to coming off the bench and to common changes in the lineup, were a significant factor in his struggles at other times in the season. The fact that he dropped off again in February right after Conley returned is pretty strong evidence that he was having trouble playing without a consistent and clear role as a starter. Finding a solution for that problem, for the sake of Ingles, Conley, and O'Neale, needs to be a top off-season priority for Utah.

O'Neale posts defensive BPM above 1.8 for third year in a row, improves from deep
Royce O'Neale has been a top four defender in Utah by defensive BPM in each of his three NBA seasons, and he beat out Gobert for the top spot this season. O'Neale also finished second on the team in defensive win shares, trailing only Gobert. In 2018, he finished 25th in the league in defensive BPM among those who played at least 500 minutes. Over the last two seasons, he has placed 17th and 18th. The Jazz's defense runs off more than Gobert.
O'Neale also posted his best season as a shooter, and he has made clear progress there each season. As a rookie, he shot 35.6% from deep on 1.7 attempts per game. Last year, he shot 38.6% from deep on 2.1 attempts per game. This season, O'Neale hit 38.9% of his threes and took 3.3 per game. He's become a true 3-and-D wing.

Conley can't match stellar 2019
Mike Conley's best season came in 2017, but his 2019 has a pretty strong claim to be his second best. After only playing in twelve games in 2018, Conley returned to average 21.1 points (24th in the league) and 6.4 assists (15th). He shot 36.4% from deep on 6.1 average attempts, posted a 21.4 PER (28th), produced 8 win shares (24th), had a 4.7 BPM (19th), and finished with a VORP of 3.9 (18th). Conley was, by all accounts, one of the seven or eight best point guards in the league last year. It made a whole lot of sense for the Jazz to trade for him. It just didn't work out.
Part of the problem was the twenty-four games missed to injury. Conley only played 12 games in 2018 and hadn't topped 70 since 2014, so this didn't come out of nowhere. Still, the 70 games he played last season were an indication that Father Time hadn't won quite yet. It's still too early to call the fight, but things aren't looking good for the 32 year old on the durability front.
The other piece of the problem was that he wasn't all that good when he played. Because of the injuries, Conley didn't qualify for all of the statistical leaderboards, so some of these rankings will be general placeholders. It's still useful to compare his production this year to what he did last year. Conley averaged 13.8 points (roughly 82nd) and 4.3 assists (roughly 44th). The one thing he did maintain was his shooting, as he hit 37.6% of his threes and took 5.2 triples per game. He posted a PER of 13.7 (roughly 126th), produced 2.1 win shares (195th), had a 0.0 BPM (roughly 108th), and finished with a VORP of 0.6 (160th). Conley produced 0.079 less win shares per 48 this season compared to last, and he was on pace to finish with a VORP of 1.2 had he played the same amount of minutes that he did last season. That's well below the 3.9 he finished with in 2019, and that's a theme that can be applied across the board for his 2020 season.
The bottom line is that Conley had a dramatic drop in play from 2019 to 2020. He finished 7th among point guards in both VORP and win shares last year. He was in the mid thirties in win shares and the mid twenties in VORP this year, behind guys like TJ McConnell and Tyus Jones in both. It was a disaster, and the Jazz need Conley to do in 2021 what he did in 2019. Rebound from a lost season.

Clarkson delivers off the bench after trade
Clarkson played 34 games with the Jazz. Utah went 23-11 in those games. They had gone 6-2 in the eight games before his arrival, so I wouldn't credit Clarkson with flipping some sort of switch. He did have a clear positive impact for the Jazz though, ranking third on the team in offensive BPM. After coming over from Cleveland, he averaged 15.6 points per game and shot 36.6% from deep on almost six attempts per game. Clarkson reached double figures in twenty-six of his thirty-four appearances for the Jazz, and he scored less than seven only once. He also shot 48.2% from the field, which would, over the course of a full season, have beaten his previous career high by 3.1%. A challenge for Clarkson moving forward will be maintaining that boosted efficiency. With Bogdanovic down, he will likely be asked to take on a slightly bigger role to help keep the offensive improvements going. Look for Clarkson to get plenty of touches in Orlando. Other teams will be watching too. He's only 28, and he'll be entering unrestricted free agency this summer. A lot of teams could use the version of Jordan Clarkson that showed up for the Jazz.

Georges Niang shoots 41.6% from deep
Niang led the team in 3PT%, and he also led the team in threes made and taken per 36 minutes. Among those that took at least 100 threes, he was 14th in the league with 3.6 made triples per 36 minutes. When he's out there, he's shooting. Niang only played 13.3 minutes per game and didn't do a whole lot beyond shooting, but he did what he was supposed to do. He stepped up his contributions from last season to help make up for the loss of Korver, and he was a positive player overall for the Jazz. Clarkson wasn't the only bench scorer in Utah this season. Niang's nickname is also "Minivan", supposedly because he runs slowly compared to all of the unbelievable athletes around him. That might be the most relatable NBA nickname I've ever heard.

Ed Davis has a terrible first season in Utah
Davis signed a 2 year deal worth just under $10 million last summer. Coming into the season, he had averaged 6.4 points and 6.6 boards per game in roughly twenty minutes per appearance. Those aren't flashy numbers, but Davis typically did what was asked of him. He rebounded, made an appearance in 88.6% of all possible games, shot 57% from the floor, and played tough and scrappy basketball. The contract made sense, but Davis didn't live up to it. This year, he averaged just 1.3 points and 3.8 boards per game in just under 11 minutes per appearance. He only played in 38% of Utah's games, shot a poor 41% from the floor, and posted career lows in PER, win shares per 48 minutes, and offensive BPM. Only six players in the entire league played 250 minutes and had a worse offensive BPM than Davis's -5.5. It was a disaster of a season for the 30 year old, who was brought in to back up Gobert. With his struggles, that role quickly went to 22 year old Tony Bradley, and it's hard to see Davis getting it back now or at some point next season.

Bradley plays well in small role
With Gobert averaging 34.5 minutes per game, the Jazz don't exactly have a ton of space in the rotation for another center that can't shoot. The backup is going to play a limited role. Still, you need someone there, and the Jazz signed Davis because Bradley had only played twelve total games in his first two seasons. That changed this year. Bradley matched Davis in only playing 10.7 minutes per game, but he was better pretty much everywhere else. He played in 50 games for Utah, averaging 4.7 points, 4.3 rebounds, and 0.5 blocks per appearance. Per 36 minutes, that's a line of 15.7 points, 14.5 rebounds, and 1.7 blocks. Only nine other players matched that level of production this year – Gobert, Joel Embiid, Hassan Whiteside, Andre Drummond, Jonas Valanciunas, Clint Capela, Enes Kanter, Ivica Zubac, and Tacko Fall, who only played 24 minutes. This doesn't mean that Bradley is a top center, or that he should be starting somewhere. But it does mean that he can score, rebound, and block shots at the pace of a good starting center in the limited time that he's out there. That's a huge deal for the Jazz, who have to fill out the center rotation during the 13.5 minutes that Gobert spends on the bench each game. Gobert's per 36 line – 15.7 points, 14.3 rebounds, and 2.1 blocks – is very similar to Bradley's, which would suggest that the Jazz can basically get the same production out of the center position in these three areas when Bradley is playing instead of Gobert.
Bradley even led the team in win shares per 48 minutes with 0.242. Only Giannis, Anthony Davis, and James Harden topped that figure among players that played at least 500 minutes. That's pretty dang impressive no matter the role he played. Bradley was also third on the team in BPM, as he posted positive figures on both sides of the court. This was all done in only 10.7 minutes per game, so it's fair to take it with a grain of salt. It doesn't make Bradley the next big thing. It does make him an incredibly productive backup center though, and he will enter the final year of his rookie contract next year with the chance to earn a much bigger opportunity elsewhere. It's hard to be better than he was in his current role, and that role isn't changing much as long as Gobert is with the Jazz.