16. Portland Trail Blazers
25 min read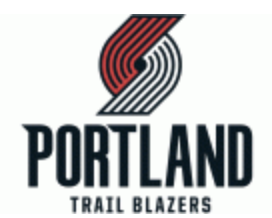 16. Portland Trail Blazers
Record: 29-37
Conference Seed: T-9th in West

The Trail Blazers have had a rough go of it this year after reaching the Western Conference Finals for the first time in nineteen years last season. Injuries dictated a lot of the struggles. Rodney Hood and Zach Collins, who averaged a combined 58.2 minutes per game when healthy, only played twenty-four total games before going down with long-term injuries. Starting center Jusuf Nurkic went down with his own long-term injury late last season, and he didn't play a single minute for Portland before the break. That all led to a number of replacement players, led by Hassan Whiteside and a 35 year-old Carmelo Anthony, who actually performed rather admirably given the circumstances even if they weren't enough to save the season. The other major issue for Portland centered around their off-season decisions, which led to the departure of eight rotation pieces and well over 10,000 minutes. With Collins and Hood slated into major roles and a few young and promising additions around the margins, those moves were at least defensible. This was a small market team going for broke around Damian Lillard and CJ McCollum. Unfortunately, Collins and Hood went down, the youth didn't step up, and the attempt to get back to the semifinals was derailed before it even got started. Still, Portland heads to Orlando only 3.5 games back of the Grizzlies with the expectation of being much closer to full health. A rough season suddenly has a little bit of life.

Key Storylines:

Collins, Nurkic, and Hood are the three big rotation members to consider here. Those three combined to play only twenty-four games in the first part of the regular season, and a return from any of them (and especially Nurkic) would give Portland a significant boost. Nurkic is a lock to play in Orlando. He was ready to play the week of the suspension, as his targeted return date was March 15. There's no reason to expect that he won't be taking part in the end run. Collins will also be back. His shoulder returned to full health about a week-and-a-half into June. There are questions about rust with both, as neither has played an NBA game since last fall, or last spring in Nurkic's case, but both will be out there for the Blazers. Regardless of what they end up looking like, that's a big deal for Portland. Hood, on the other hand, will not be on the court. It looks like he's making good progress in recovering from his torn Achilles, but the focus is on next season rather than Orlando.
There's plenty of reason to believe that Nurkic and Collins will boost Portland. This is a team that's basically been hanging by a thread without them. However, don't expect them to just step in and start swinging full force. Victor Oladipo came back right before the suspension after a year off and looked absolutely awful. Indiana was a little more put together and cohesive without him than the Blazers have been without their two starting frontcourt players, so it might be easier for Nurkic and Collins to break into the rotation. There's also the whole pandemic situation that made everyone stop playing. They've had time to practice and plan, and they won't be jumping into the middle of a season where everyone else is already off and running. Still, it's almost a certainty that we're going to see a lot of rust from these two.

The Trail Blazers aren't serious title contenders. Last season, they were a top six or seven team by most metrics. They got what they deserved, more or less, in the playoffs, when they reached the Western Conference Finals by virtue of a 4-3 series win over the Nuggets only to be swept by the superior Warriors. In Orlando, with a weakened roster and Collins and Nurkic playing their first NBA games in nine and sixteen months, respectively, it's very difficult to see Portland replicating their 2019 run, nevermind going the extra distance required to get to The Finals. This was a borderline top twenty team all season. The return of Nurkic and Collins will be a positive regardless of their rust, but it's not going to suddenly make this team one of the five best in the league. It's nearly impossible to win four consecutive playoff series when you're not in that small group of the very best (and very hard even when you are), and Portland's spot as the eight seed – if they even manage to stay within range of Memphis and knock them off in the play-in tourney – would take the nearly off of that statement. There is simply no way that this team is beating the Lakers, two of the Jazz/Rockets/Thunder/Nuggets/Clippers/Mavs, and then the Bucks (likely) in consecutive seven game series. There is a decent chance that Nurkic gives this team a big enough boost to give the Grizzlies a strong fight. Memphis has the clear edge by their current position alone, but the Blazers will have a fighting chance at a playoff spot. Don't expect anything beyond that.
A quick note on the potential Lakers – Trail Blazers series: Los Angeles won two games in Portland by an average of 15.5 points before Lillard and Whiteside combined for 78 to win the first game in the Staples Center after Kobe Bryant's death. The Lakers have a sizable advantage in any seven-game series.

There are going to be some tough ones in Portland this summer. The Blazers were solid offensively this season (10th in offensive rating), and their return to full health figures to improve those numbers even further. A return to a top-three offense, like the 2019 Trail Blazers, is possible with Nurkic, Collins, and Hood playing the full season. The issue is the other side of the ball, where Portland finished in the bottom four after a mediocre 2019. Mediocre should be the goal with Lillard and McCollum playing such big roles, but it's not clear where the boost needed to get there will come from. Nurkic and Collins figure to make an immediate positive impact with their ability to protect the rim (like Whiteside) and move beyond the paint (an ability that Whiteside has never captured), but Hood is less than stellar defensively. I'm not sure that Nurkic and Collins are the difference between terrible and average, especially considering that some of their impact comes in areas where Whiteside has, despite his inconsistent effort, done a pretty good job. The other problem is that Portland doesn't have much money to work with here. Let's take a look at their roster situation for next season.
Lillard and McCollum are both signed to massive contracts for at least four more seasons, so they're not going anywhere. Nurkic also has a reasonable $12 million salary for 2021 and 2022, though the 2022 salary becomes only $4 million if he's waived before July 2021, according to HoopsHype. In any scenario, he'll be in Portland next season, and likely at least one more year after that. Collins will also remain a Blazer, barring an unexpected trade. He's due $5.4 million for the final year of his rookie contract, and could sign an extension (likely for something a little below the Nurkic range) this summer. Rodney Hood "fully expects" to be in Portland next season as well, whether that is on his $6 million player option for 2021 or a renegotiated contract. He should be ready early in the season if not for the opener. Those five are the given constants and the likely starters as things stand, and they're due roughly $84 million combined in 2021. That's about 70-75% of the projected salary cap for a team that already went over the luxury tax cap this season (financial penalties increase for consecutive seasons over), and it only gets worse beyond next year. The Lillard and McCollum duo will be making between 74 and 85 million dollars alone in each season from 2022 to 2024 after Lillard's mega extension kicks in. Portland is truly going all-in on those two. Now back to the rest of the 2021 roster, which gets a little tricky from here.
Anfernee Simons, Gary Trent, Mario Hezonja, and Nassir Little all have one season left on their contracts. All four will make between 1.6 and 2.3 million dollars next year. That's affordable, even for a team like Portland. It's unlikely that any would be released, but trades are a possibility. Simons failed to capitalize on the buzz surrounding him this season, Little is all athletic potential at this point, and Trent and Hezonja probably aren't moving the sticks very far for a playoff competitor despite Trent producing some stretches of good play down the stretch. Simons, Trent, and Little are all 21 or younger and Hezonja is 25, so they're valuable pieces for a competitive smaller market team like Portland. The Blazers aren't picking early in the draft as long as they have Lillard, and they're probably not attracting any big-name free agents either. Internal development is a key to sustaining a winning culture, especially after the roster revamp they underwent last summer. That said, if a trade becomes available that will offer more immediate help than these four can provide, it wouldn't be a surprise to see some of them in a different uniform next season. Lillard and McCollum are ready to win now. It's just hard to see someone giving up much of anything for Simons or Little right now.
Those nine are all theoretically under contract for next season, with Hood being the only with some potential kinks to work out depending on his decision regarding the player option. The tenth player currently in line to receive some paychecks from Portland in 2021 is Trevor Ariza, who has $1.8 million of a $12.8 million deal guaranteed. The full $12.8 million was due if Ariza wasn't cut before June 30 (again according to HoopsHype), though I would assume that date has been pushed back due to the coronavirus situation. That's a decent amount of money to be paying a 35 year old who would likely come off the bench, though Ariza played fine and often during his 21-game stint in Portland at the end of the season. It wouldn't be very surprising if he was back next season even though he has opted out of going to Orlando, though the Trail Blazers would likely try to make it happen on a renegotiated contract of lesser value.
That leaves Portland with ten players due just under $110 million, assuming that Hood ends up on a contract of similar value to his player option and that Ariza gets his full contract paid. That's an issue because the Trail Blazers would be left with less than $10 million in cap space to, one, fill out the roster by adding at least three players, and, two, improve the defense. Because every NBA roster needs to contain at least thirteen players, Portland will need to direct their funds in at least three different directions. There are plenty of cheap options out there, but every contract is going to slightly lower the amount they have to spend on truly impactful players. And less money tends to mean less impact with free agents. If Ariza is waived, there will be some more money to play around with, but there would then be the matter of replacing Ariza. The Trail Blazers aren't exactly swimming in adequate two-way wings right now, and I don't know of any sitting around waiting for a team in the Pacific Northwest to offer them under $10 million per season.
Then there's Anthony and Whiteside, who are likely not resigning with Portland. Anthony, from a financial standpoint, could make sense, but his role would be decreased with the return of Hood if he does run it back in Portland. Whiteside likely won't work budget-wise. They both did what they were asked to do this season, but the goal has to be covering their major contributions with Hood, Nurkic, and Collins. The question then, of course, is how much better the Blazers can expect to be.
Again, the major issues are on the defensive side of the court, where the best wing defender might be the aging Ariza. Nurkic and Collins should help solidify the frontcourt defensively, but they can only do so much, especially with Lillard and McCollum not doing a whole lot to help. Mo Harkless and Al-Faroq Aminu, for all of their offensive flaws, were stud defenders that made up for some of the defensive weaknesses of their star guard duo on the perimeter. Portland let them go, along with the defensively solid Evan Turner, and hoped that they wouldn't pay the price. It's hard to make a final judgement there given the injury issues, but it's pretty likely that Portland's drastic defensive drop was due to more than the absence of Nurkic and Collins. Their ability to find some pieces to step in and immediately improve the defense next season could be the difference between a path to a title chance and another disappointing year.

Lillard is on any list of the best basketball players in the world. He's one of the game's best shooters, playmakers, and scorers, and he has the inside edge on any point guard in the league that isn't peak Steph Curry. He led the league in offensive win shares this season and has placed in the top ten every year since 2015. There just wasn't enough around him this season. Outside of Whiteside (13th in offensive win shares) and McCollum (47th), the Trail Blazers didn't have another player in the top 100, or the top 150. Gary Trent Jr, way back in 170th, was the fourth-best Blazer by offensive win shares. For comparison's sake, the Rockets, who have a very similar player to Lillard in terms of offensive impact and isolation tendencies in James Harden, had seven players produce more offensive win shares than Trent. It's pretty impressive that Portland rolled out a top-ten offense this season with their limitations, and anything less might have completely capsized the team given their play defensively. Lillard, had, has, and always will have defensive flaws, but his offensive performance played no part in the struggles in Portland this season.

Before they get a chance at the actual playoffs, the Blazers need to get past the Grizzlies. They sit three-and-a-half back with eight games to go, and they need to stick within four to qualify for a play-in tourney for the playoff spot. The play-in would be a double elimination match-up where the nine seed needs to win two in a row while the eight seed, presumably Memphis, would only need to win one of those two games. So, if the Trail Blazers get into that play-in, how would they stack up against the Grizzlies? They played once this season, a 111-104 Memphis win that somehow included season-high scoring outbursts from both Simons and Memphis's Brandon Clarke. It's hard to take much away from that without diving deep into the film, though Portland will get another chance at the Grizzlies in their Orlando opener. That game could give us some more clues as to what a potential play-in between the two might look like, but, more importantly, it's a crucial game for the Trail Blazers to win. A win and the resulting jump to within 2.5 games with seven left would do wonders for the playoff chances. A loss would put all of the balls firmly in Memphis's court.

Key Stats:

Portland 27th in defensive rating
The Trail Blazers are sandwiched between the Warriors and the Hawks here and are one of three teams to reach Orlando despite ranking in the bottom ten defensively (Wizards, Spurs). The seven teams ranked between 14th and 20th in defense are all still playing, including current playoff teams in the Rockets, Heat, Mavs, and Grizzlies, so a mediocre or even below-average defense is far from a killer, at least as far as playoff chances go. A flat-out terrible defense, however, is more of an issue, and Portland's defensive efforts dragged them down all season. Even with a great offense, which Lillard and the Blazers fell a little short of this season, such a bad defense won't get the job done. Nurkic and Collins will help, but likely not to the necessary degree, especially given their rust. That will be the most important thing to watch for the Trail Blazers in Orlando. How much do those two improve the defense? With such a small sample size, it'll be hard to make too many concrete judgements, but major defensive strides with Nurkic and Collins back could significantly shift the off-season plan.

Portland last in assists percentage by big margin
Only 48.2% of their buckets came off of an assist, a number four percent below the 29th-place Rockets. This is by no means a measure of offensive success, as there are top ten offenses on both sides of the assist percentage leaderboard (including the Blazers), but it does indicate that a lot of Portland's offense is running through players who can get their own shot. As long as McCollum and Lillard are on the court, that will remain the case. Only 20% of McCollum's made twos and 66.1% of his made threes came off assists. The second number might seem high, but it's the second-lowest assisted three-point rate of any Trail Blazer. McCollum's numbers are low, but Lillard went to a different level. An absurdly low 8.9% of his twos were assisted, and he only made 28.3% of his threes with an assist. For reference, James Harden's numbers this season were 13.6% and 15.1%. Lillard's in the same ballpark. When you're watching Portland, look for a lot of isolation from McCollum and Lillard.
This will continue into next season as well. McCollum and Lillard benefited from a few more assists last season, but Portland still ranked 27th in assist percentage. This isn't a symptom of the injuries, even if the injuries pushed the Blazers a little further into the extreme.

Blazers 27th in defensive rebounding percentage
With Nurkic, Collins, Aminu, and others not playing in Portland this season, the Trail Blazers really struggled on the defensive boards outside of Whiteside. He ranked fourth in the league in defensive rebounding percentage. The next qualifying Blazers were Melo, way down in 74th, and Ariza (78th), who only played about 20 games in Portland. No one else even ranked in the top 145, though some who played more limited minutes did decent jobs on the defensive glass. This had a clear effect on Portland's defense, as they ranked last in the league in second chance points allowed. They allowed 1.8 more of those points per game this year than last year. On the one hand, that means the defensive rebounding wasn't the only cause of their defensive decline. Assuming all other factors were equal, taking those points off the board still would have put them just outside the top 20 in defensive rating. On the other hand, that's still enough of a difference to make it a significant contributor even if isn't the full story.

Portland successful offensively despite the injuries
As we've touched on a few times, the Trail Blazers still finished 10th in offensive ranking despite their weakened rotation. Portland ranked sixth in free throw percentage and fourth in turnovers, showing an ability to hold onto the points that might typically be lost at the line or through poor ball security. They also ranked fourth in three-point percentage, and were led by a number of players there. The Trail Blazers will enter Orlando with four regulars shooting over league average from three (35.7%) –
Lillard: 39% on over nine attempts per game
McCollum: 38% on over seven attempts per game
Trent: 39% on just under four attempts per game
Anthony: 37% on just under four attempts per game
Both Ariza, who shot 40% from three on four attempts per game in his twenty-one games for Portland, and Hood, who shot 49% from three on 3.4 attempts per game before his injury, also contributed to the impressive deep shooting, though neither will be available in Orlando. The one wild card here is Collins, who made three of seven three-pointers in his three appearances back in the fall. He shot 33% from deep last season, so that 43% success rate likely isn't sustainable over a larger sample size. But, with Ariza not making the trip, Portland will be hoping that it was a sign of some sort of permanent improvement.

Lillard averages 28.9 points and 7.8 assists per game, leads league in offensive win shares and average minutes played
The Blazers, this year more than ever, leaned heavily on Lillard offensively. He responded, posting career-best marks in both scoring and passing and joining Harden, Beal, Booker, Kyle Lowry, and McCollum in averaging at least 36 minutes per game on the season. That led to 8.9 offensive win shares, which led the league. Lillard was on pace to produce north of 13 of those over the course of a full eighty-two game season, which would have placed him in the top fifty all-time. This is using Lillard's fifty-four games played rather than Portland's total, so he wouldn't actually have reached that mark had the season continued as planned. It's a sign of the frenetic pace at which he was producing those win shares rather than a look at what might have been.
There have only been forty-nine seasons in NBA history in which a player averaged at least 25 points and 7 assists per game, though five of those came this season (LeBron, Luka, Trae, Harden, Dame). Of those forty-nine seasons, Lillard's 2020 ranks third in three-point percentage. Thirty-two of those seasons have a recorded turnover percentage, and Lillard ranks second there, only behind 2006 Allen Iverson. The bottom line is that Lillard is a phenomenal offensive player in nearly every possible aspect allowed by his size and position. He showed that yet again this season.

Whiteside deserves far more attention
Hassan Whiteside has plenty of flaws as a basketball player. There's no denying that. Some of those, from inattentiveness to inconsistent effort, are mental. Then there are his physical limitations, which keep him largely contained to the paint. In today's league, there is a cap on the heights such a player can reach, and those limitations are often even more important in the playoffs. While keeping that in mind, I'm going to give Whiteside the recognition he deserves.
He averaged 16.2 points per game, trailed only Andre Drummond in rebounding with 14.3 boards per night, and led the league with an average of 3.1 blocks. Here's the full list of players to average at least 16, 14, and 3 in a season: Bob McAdoo, Kareem Abdul-Jabaar, Hakeem Olajuwon, Bill Walton, Hassan Whiteside. That's four Hall of Famers with nine MVPs between them, and then Whiteside. Here's all of the players to average at least 16, 14, and 3 in a season while shooting at least 55% from the field: Hassan Whiteside, who hit 61.8% of his shots this season.
This was his second career season averaging at least 10 points, 10 rebounds, and 3 blocks per game with a field goal percentage above 60%, and Kareem is the only other player in NBA history to produce just one of those seasons. To be fair, Whiteside plays a lesser scoring role than someone like Kareem, Hakeem, or McAdoo, which makes it easier for him to score more efficiently. That doesn't change the fact that his numbers put him in an incredibly exclusive group regardless of whether we take shooting percentages into account or not. I'm not saying that Whiteside belongs anywhere near the Hall of Fame, as his case is missing a whole lot of pieces, but there's simply no fair way to negatively spin his statistical production. Whiteside, at the peak of his powers, is as good as anybody in league history at dominating the rim on both sides of the court. That isn't hyperbole. Only one player has ever posted a rebounding percentage above 20% and a block percentage above 8% in a season of at least 500 minutes. That player is Whiteside, and he's now done it three times. His minutes will drop somewhat with the return of Nurkic, and it's hard to see him returning to Portland next season given the drastic pay cut he would have to accept. No matter where he ends up, it's time we start focusing less on his flaws and more on his incredible strengths. We've seen almost no one like him.

McCollum has up-and-down season
McCollum isn't blameless for Portland's struggles this season, though his role in their underwhelming play has mostly gone under the radar.
He hit 38% from three on 7.4 attempts per game. That hit rate is better than average; it puts McCollum in 60th out of 149 qualifying players. The volume was elite, as he ranked 13th in three-point attempts and 17th in makes. On the other hand, his shooting fell noticeably below his career average, which sat at 40.1% before the season.
He shot 75% from the line, a drop of 8.1% from his career average heading into the season. McCollum also got to the line less, shooting 0.135 free throws for every field goal, a career-worst. He had been shooting roughly 0.04 more free throws per field goal attempt over the first six seasons of his career.
McCollum was also really poor defensively, posting a -1.7 defensive BPM. That was good for 177th out of 193 qualifying players. It was his worst season in this stat, and he also placed 267th in defensive win shares, a cumulative stat, despite ranking 6th in minutes played. He's never been good defensively, but this was an especially shoddy season on that side of the court.
Elsewhere, McCollum basically did what he always does. He averaged 22.5 points per game after averaging 21.6 over the last four seasons. He shot 45.3% from the field, and his career average is now 45.5%. He tied his career-best with 4.3 assists per game, a slight jump from his average of 3.6 over the last four seasons. He pulled down 4.1 boards per game after averaging 4.0 each of the last two seasons.
To summarize, McCollum was slightly worse from deep and noticeably worse defensively while producing at a pretty similar level to what he's been doing the last few years. When your team is hurting and in need of some extra help, you'd like to see a little more from your $27.6 million man. CJ didn't have a bad season, but he didn't step up like Lillard. Look for him to try to change that in Orlando as the Blazers take one last run at the playoffs.

Melo does the job he's asked to do
It's not hard to find faults in Anthony's 2020 season. He shot 42.6% from the field, 105th out of 130 qualified players. He produced just 1 win share, which put him at 120th out of 129 players that played at least 1500 minutes. His 0.029 win shares per 48 minutes placed him in 182nd out of 193 qualifying players, he was 185th out of those 193 in BPM, and his -0.7 VORP was good for 500th out of 514 players. The idea that Melo is "back", at the age of 36, just isn't correct. Portland didn't need him to be though. They just needed Anthony to step into a depleted rotation and provide some scoring while soaking up minutes. That he did.
Anthony averaged 15.3 points per game in 32.5 average minutes of action. He provided some help on the glass, bringing down 6.3 boards per game, and he even shot 37.1% from deep, beating out his career average by over two percent. Melo should be nowhere near a title contender at this point in his career, but for a Blazers team that had almost no other choice, he was able to deliver just enough to keep them afloat in the playoff chase.

Anfernee Simons not quite ready
Simons entered the league straight from high school after taking an extra year to attend IMG Academy down in Florida. He was about as raw as can be heading into his rookie season last year, and he only played 141 minutes at the NBA level as a result. Going into this year, there was a lot of buzz surrounding his potential rise to an impact player for the Blazers. He played in all but one game, averaging over 20 minutes per appearance, but the impact never really materialized. Seventy-five players averaged between 20 and 25 minutes per game. Here's how Simons stacked up against them –

| | | |
| --- | --- | --- |
| Stat | Simons's Production | Rank (out of 75) |
| Minutes Played | 1400 | 21st |
| Points per game | 8.8 | 44th |
| Assists per game | 1.5 | 48th |
| Rebounds per game | 2.3 | 62nd |
| Steals per game | 0.4 | 70th |
| Blocks per game | 0.2 | 60th |
| FG% | 40.2 | 66th |
| 3PT% | 33.8 | 44th |
| PER | 9.3 | 64th |
| Win Shares | 0.3 | 68th |
| OWS | 0.1 | 62nd |
| DWS | 0.2 | 73rd |
| BPM | -4.4 | 73rd |
| Offensive BPM | -2.5 | 55th |
| Defensive BPM | -1.8 | 73rd |
| VORP | -0.8 | 73rd |
Plain and simple, this isn't good. When minutes played is your most noticeable contribution by a long shot, you probably didn't get the job done. Simons didn't deliver in his first real NBA season, and the Blazers, who, again, parted ways with a number of players last off-season, suffered because of it. Simons was the plan to replace a good amount of the Seth Curry and Evan Turner production, and it didn't happen. The good news is that this was Simons's first real NBA season. He never played college basketball, and he just turned 21. The list of guys who have looked like good NBA players from the jump in those circumstances is a small one. In all likelihood, he'll be back in Portland next season, and he'll be more prepared to step in and contribute. It's just a bummer that he couldn't get it done this year when his team really could have used it.

Gary Trent Jr. averages 12.2 points per game, hits 39.8% of threes from January 18 to suspension of season
Trent averaged less than 3 combined assists and rebounds per game on the season and didn't do much of anything else, so this isn't quite an endorsement of his play. However, he did step up as a scorer over the final third of the season, reaching double-figures in fourteen of his final twenty-three appearances. He shot the deep ball well for most of the season and , eventually, began to plug some of the scoring holes that other bench members left open. Like Simons, he's a 21 year old who played less than 150 minutes in 2019. Also like Simons, he has a future as a long-term NBA player if he builds on his late season momentum.

It's easy at this point to hype Collins up as better and more important than he is after watching the Blazers struggle through a season without him, but he really hasn't proven himself as a strong NBA starter yet. Three games mean absolutely nothing in the grand scheme of things, so I won't even look at his 2020 numbers. Instead, let's go back to 2019 to see how Collins performed in his last full season.
Collins averaged 6.6 points per game. His per 36 production, 13.6 points, ranked 196th out of the 276 players to play at least 1000 minutes
Collins averaged 4.2 rebounds per game. Last year, 57 players 6'10" or taller played at least 1000 minutes. Collins, who is 6'11", ranked 45th in that group in per 36 minutes rebounding with 8.6 boards.
He averaged 0.9 assists per game. That's not a terrible number given his position, but it wouldn't point to any sort of enhanced passing ability either. In the group of fifty-seven mentioned above, Collins ranked 40th in assists per 36 minutes. Even among the big guys, he wasn't looking great as a passer.
As I mentioned earlier, Collins shot about 33% from deep last season before making four of seven to start this season. He improved by 2% from his rookie season to last season, which would put him on course to be a league average shooter by this year or next. Progress is rarely linear, but there's plenty of reason to believe that Collins can at least be an average shooter. With Lillard and McCollum, that's more than enough for Portland.
Going back to the group of fifty-seven big men, Collins ranked 19th in per 36 blocks with 1.8. That's solid, especially considering that Nurkic, ranked 12th in that group, was also on the Blazers. Collins ranked directly ahead of Serge Ibaka and Jonathan Isaac. Rim protection might be the one defensive area Portland needs the least help with, as. Whiteside led them to a decent 13th-place finish in points in the paint allowed, but there's no such thing as too much rim protection. The Bucks have shown that with Giannis and the Lopez brothers.
Collins shot 64.3% from within three feet of the rim. That's good, but he was terrible from the mid-range, hitting 23% of his shots from 10-16 feet and an almost unimaginable 6% from 16 feet to the three-point line. From what I can tell, he made one of roughly seventeen attempts from that range. That's rough.
Collins's advanced metrics weren't great. His PER, 13.5, was below average. He posted a slightly below average 2.7 win shares, ranking 160th out of the 276 1000-minute players there. He also ended up with a -1.5 offensive BPM and finished with only 0.3 VORP, good for 175th in the group.
So far, Collins has been a promising rim protector with the potential to move beyond the paint on both sides of the court. He's also been relatively ineffective in general and has struggled to make his mark in games. That makes sense based on his profile coming into the league. Collins was an extremely raw teenager who had flashed some serious potential as a rim-controlling floor spacer in one year at Gonzaga. That potential has followed him into the league, but so has the rawness. The uptick in competition from the West Coast Conference to the NBA surely didn't help either. Collins will be a useful NBA player even if he never ups his overall production, and he has the tools to become a pretty good one if he can get to a point where he's able to insert himself into games with authority. To expect that impact now, however, especially after his injury, is a little much. I don't expect a resounding performance in Orlando from Collins, but he could take a significant step forward next season if he's been using his time off wisely.

Nurkic will provide a boost
In 2019, Jusuf Nurkic averaged 15.6 points, 10.4 rebounds, and 1.4 blocks per game. Those numbers alone put him in elite big man company, as one of only nine players to average at least 15, 10, and 1 on the season. The other eight were Giannis Antetokounmpo, Anthony Davis, Joel Embiid, Rudy Gobert, Karl-Anthony Towns, Andre Drummond, Nikola Vucevic, and Clint Capela. Nurkic was ninth in scoring, ninth in rebounding, and eighth in blocks among those nine, so he was by no means close to being the most productive big man in the league. He was on the edge of the upper tier though, and that'll do the job alongside Lillard and McCollum.
Nurkic's impact also goes a little deeper than his counting stats. He led the 2019 Blazers in defensive win shares and defensive BPM and came second to Lillard in offensive win shares, total win shares, BPM, and VORP. He was third to Lillard and Enes Kanter, who had a red hot twenty-three game run in Portland, in offensive BPM and win shares per 48 minutes. He was 18th in the league in defensive BPM and 26th in defensive win shares, the only Blazer to be in the top fifty in either, and he ranked 28th in total win shares despite ranking 108th in total minutes played. According to NBA.com, Nurkic also ranked fourth in the league in screen assists, leading to 11.7 points per game. For Lillard and McCollum, who like to attack off the dribble, that's a huge help.
Nurkic hasn't played NBA basketball in well over a year, and he's going to be jumping straight into high-stakes action. It's likely that he'll be playing less minutes than he normally would given those circumstances. His best season by a significant margin was also interrupted by a brutal injury. Who knows what the long-term effects of that will be, both mentally and physically. There are plenty of reasons to doubt that Nurkic is going to be strong off the jump in Orlando, but the Blazers will be noticeably better if he's anything like his 2019 self. If they want to reach their goals, both this season and next, they'll need that version of Nurkic to return.