17. Sacramento Kings
20 min read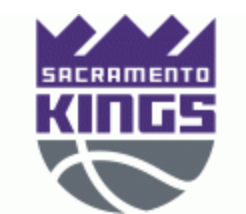 17. Sacramento Kings
Record: 28-36
Conference Seed: T-9th in West
The Kings followed their most promising season in years with an underwhelming effort that didn't show many signs of promise until the very end. An 0-5 start, an eight-game losing streak in the second half of December, and a six-game losing streak in January got the Luke Walton era off to a bumbling start before a closing 13-7 run ended up being enough to get Sacramento to Orlando. Walton led a return to the basics with his young roster, and it dramatically slowed down the pace of what had been one of the most exciting teams in the league. Throw in contract and role issues with Buddy Hield, Marvin Bagely's extended injury absences, and production issues no matter who was healthy, and you've got a season that didn't exactly go according to plan. Still, the Kings will enter Orlando with a chance at playing playoff basketball, and, for a franchise that is in the midst of its fifteenth season since its last postseason appearance, that's all you can ask for.

Key Storylines:

Pace, or the lack thereof
The 2019 Kings were the third fastest team in the league by NBA.com's measurement of pace, and they trailed the second-place Pelicans by the tiniest of margins. With the fast and athletic De'Aaron Fox leading the way, that style of play made a lot of sense. Sacramento was young and athletic, and coach Dave Joerger capitalized on those characteristics to lead the Kings to their best finish since 2006 (39-43). They weren't especially effective on either side of the court, but they used their best attributes to partially overcome their weaker areas. Then Joerger was replaced by Walton, and the speed stopped.
Sacramento was as slow as anybody over the first half of the season, and they sat in the middle of the pack in the second half. The reasoning is understandable – Walton, who ran a fast team with the Lakers, wanted to establish a more fundamentally sound and stable system, especially defensively. That led to a more technical focus that turned the Kings into one of the slowest teams in the league. It's just not entirely clear that it worked. The Kings are slightly better defensively than they have been, but they're also still nothing more than a top-20 unit there. Maybe those small steps forward will lead to bigger steps later on, but it's fair to question whether the halting of the pace-based momentum was really the right thing to do. Walton tried to fix his players rather than leaning into their strengths, and, considering the relatively small amount of progress made, it was a mistake to choose one over the other. Halting momentum for the sake of building a long-term foundation isn't a hard sell until it becomes hard to see why you needed to halt the momentum to build what you built. That's what happened in Sacramento this season. It shouldn't happen again as long as Fox is leading the way.

The Kings did have their share of injuries this season, though I would again note that they weren't great no matter who was available to play. On the bright side, almost everyone should be healthy for Orlando and, as of now, for 2021. The lone exception is Marvin Bagley, who missed 51 games in a wildly disappointing sophomore campaign. He made zero progress this season in on-court performance and was injured yet again down in the bubble. He has reportedly left Florida. It's early for Bagley, and he's shown some good things in his first two seasons. He just hasn't come all that close to living up to his draft position yet. He'll need to stay healthy if he wants to change that. Fox also missed 19 games with various injuries, though the Kings were a solid 9-10 when he missed time. Sacramento is better with Fox in the lineup without a doubt, but it's not reasonable to suggest that his injuries were a major reason for their struggles this season. Lastly, the surprisingly effective Richaun Holmes missed 25 winter games before returning for the final two games before the break. Again, the Kings were a solid 13-12 when he was out. The main point here – Sacramento had injury problems, but pinning their on-court problems on those injuries doesn't work.

Buddy Hield and the Kings had a bit of a rocky year. First there was the loud and public disagreement over Hield's contract extension, a disagreement that saw Hield go to the press to claim that he would be taking his talents elsewhere if he didn't get the deal he wanted. He got the deal, but then the Kings started the season 15-29. When that run culminated in a six-game losing streak, Walton benched Hield in favor of Bogdan Bogdanovic with the stated goal of getting more minutes with both Bogdanovic and forward Nemanja Bjelica on the court. Hield still played 26.6 minutes per game, but that was a significant drop from just over 34 minutes per appearance as a starter. Players with contracts worth roughly $100 million don't typically come off the bench, yet in this case the Kings went 13-7 after the move following a 3-15 run in Hield's last 18 games as a starter. It's highly unlikely that his slight minutes drop can explain all or even most of that turnaround, but that's not exactly how you want things to go if you're looking to reclaim your starting role. Hield's now locked in on that extension, and there's never been any indication that either party wanted him to be elsewhere (as long as the extension was in place). A move isn't exactly likely, but what happens if someone comes calling with the right price? Hield seems far from untouchable.

The jury is still out on this one. Walton famously led the Warriors to a 39-4 start while Steve Kerr recovered from back surgery back in 2016. That performance landed him a job with the Lakers the following season, but Walton went 98-148 in three seasons in Los Angeles. Those weren't particularly talented or cohesive teams, especially with LeBron James's injury issues last season, but the emergence of both Lonzo Ball and Brandon Ingram in New Orleans this season is a rough. look on Walton. The impact of him as a coach versus the struggling (at the time) organization as a whole on their development is up for debate, but both fell well short of their ceiling under his direction. Of course, the opposite can be said of Kyle Kuzma, who thrived under Walton before falling off this season. At the end of the day, the Walton era in LA wasn't great, but it was understandable given the circumstances within the organization at the time. The Kings clearly felt the same way, but this season wasn't a rousing success for Sacramento. It actually went rather poorly. Luckily, or maybe unluckily, for Walton, his job here will be judged on the basis of this team's progress over the next few seasons. If that progress never comes, or goes in the wrong direction, it's going to be much harder to have any faith in his ability as an NBA head coach.

The Kings are currently a young team stuck between having the potential to be good and actually being good. It's a common state for NBA teams, and it doesn't always end with a group reaching that final stop on the route. Some dissolve before they get to the point where they realize their potential, and the Kings are in an iffy position as far as that goes.
First, there's the age issue. Fox is a 22 year old stud. He's got his flaws, but he's going to be an NBA fixture for years to come regardless of whether or not he fixes them. Both he and the Kings have given every indication that he will be in Sacramento for the long run. Bagley is still only 20, and there's reason to believe he can at least be a contributor as long as he stays healthy. Harry Giles is a 21 year old that showed the ability to create a positive impact when he played this season. That will continue if he stays healthy.
Then there's the middle group. Richaun Holmes is 26 while Hield, Harrison Barnes, and Bogdanovic are 27. They've got years left – and Hield and Bogdanovic have only played seven combined NBA seasons despite their age – but they're also closer to 30 than you would typically like from the majority of your core on a team that still hasn't made the playoffs. How old are they going to be by the time the Kings are actually contending? Cory Joseph is another year older at 28 and Nemanja Bjelica is already 31. No one else made significant on-court contributions this season. If Sacramento doesn't make a quick upwards move, it's hard to see them going all the way with their current core.
The second problem is that they're locked in on this group. Barnes has three more years on a $85 million contract. Hield is about to enter a four year deal worth over $90 million. Fox's massive extension, which will start the season after next, will likely be signed sometime this summer. Then there's the deal for Bogdanovic, who will be a restricted free agent after the season. If the Kings keep him, it's likely going to be for about $15 million per year. That deal would put Sacramento up to the salary cap next season, and it would join with the Fox deal to likely put them right around the limit in 2022 as well. Throw in a potential Bagley extension that would take effect in 2023, and the Kings are looking at a core that is locked down for at least the next three seasons. When the core is good, that's a really good thing. When the core is still completely unproven and potentially in need of another piece or two to take the final steps, that's a little worrisome. Unfortunately for Sacramento, there's really no way to move on for at least two years. A Bagley extension is still far from a given at this point, but Fox and Bogdanovic are likely going to get their deals, as they should. That'll fill the cap. Barring a panic trade of Hield (no one wants Harrison Barnes's contract), these Kings will be the Kings for the foreseeable future. They better figure out how to move into the playoffs rather than the playoff picture.

Key Stats:

Kings 19th in both defensive rating and offensive rating
Some mediocre or below average teams, like the Magic, Wizards, or Spurs, are significantly better on one side of the court than they are on the other. The Kings are not one of those teams. They're not terrible offensively or defensively, but they're far from being good on either side. They're just slightly below average at both aspects of the game, and it makes sense that they're slightly below average overall.

Kings 23rd on pace overall (NBA.com)
We talked about this above, so I'll keep it short here. The Kings played much slower this season. With Fox fully healthy heading into Orlando and an overall speed increase as the season went on, look for Sacramento to play much faster over the final few weeks of the season.

Kings bottom five in free throw attempts and makes, 18th in FT%
I gave my take on the importance of a stat like this earlier with the Suns, who are on the opposite side of things. To add to that, the two best teams in the league, the Bucks and Lakers, are in the bottom five in free throw percentage. I don't think this will mean much of anything for the Kings in Orlando, but it is something to watch if they get into any close games down the stretch. Sacramento is prone to dropping a point or two on free throws, and that could be the difference in a tight game.

Fox continues star-level progression, still has a few things to do
Fox averaged 20.4 points, 6.8 assists, 4 rebounds, and 1.4 steals per game in 45 appearances this season. He was one of only eleven players to average 20, 6, 4, and 1 on the season, and only James Harden and Russell Westbrook topped Fox in all four of those categories. Fox is already a stud, and he also ranked 35th in PER, 55th in BPM (ahead of Devin Booker, Malcolm Brogdon, and DeMar DeRozan), and 70th in win shares per 48 minutes (ahead of Westbrook, Brogdon, Jamal Murray, and Donovan Mitchell). That's more than impressive for a 22 year old.
Fox has work to do as a shooter (33.5% career from deep on 2.7 attempts per game), but he has the Westbrook-like athleticism that can overcome shooting deficiencies. Still, it could only help to get that percentage up closer to the 37% hit rate that he enjoyed during the 2019 season. He could also improve defensively, as he ranked just outside the top 100 in defensive BPM despite sitting in the top 20 in steals per game. Those are smaller concerns though. Fox has made noticeable progress with his efficiency and his defense since his rookie season to pair with his major improvements in his overall game. De'Aaron Fox is set to be a star, and the rest of the league needs to take notice.

Hield maintains elite shooting
Hield hit 39.5% of his threes on 9.7 attempts per game this season. There have now been fifteen NBA seasons in which a player shoots at least nine threes per game, all of them coming since 2016. Hield topped Damian Lillard in 3PT% by 0.1% this season to rank fifth in hit rate among those fifteen seasons. Steph Curry owns each of the four seasons to top Hield's 2020. Hield is, in a bit of a quiet manner, a no doubt top-five shooter in the league. In combining volume and efficiency, only Curry is clearly better, though Lillard, Klay Thompson, and a few others are very much in competition for Hield for that second spot. For the Kings, that shooting is crucial because of Fox's abilities. As a dribble-first slasher who has yet to perfect his deep shot, Fox slots in perfectly next to the knock-down Hield, and vice versa. They complement each other perfectly to create the best spacing and play styles to empower each of their strengths.
Hield has also made clear progress as a passer and playmaker, topping 3 assists per game for the first time in his career this season. He's solid on the boards with roughly five rebounds per game in both 2019 and 2020. The defense could always be better (122nd in defensive win shares and 160th in defensive BPM), but that's not what the Kings are asking Hield to do. They're asking him to shoot, and he's doing it as well as anybody not named Steph Curry. Even though he's already 27, Hield is only on his fourth NBA season. He's got plenty of time left.

Harrison Barnes and his very bad contract
According to Jeff Siegel at earlybirdrights.com, the average salary for a starter-level forward on a non-rookie contract in 2019 was roughly $15.4 million. Barnes made $24.1 million this season, which puts him well above that average even assuming a slight boost in the average salary number from 2019 to 2020 with the rising salary cap. Based on that, Barnes should be putting up stats that are also above average to justify the contract. I can't find any measurement of the average individual NBA player, and those numbers would be a little off based on minutes played anyway. So instead, I took the average team stats (found here) and multiplied them by the proportion resulting from comparing Barnes's average minutes to the average minutes for a team (34.9/241.7, or 0.1444).
Here are the results, shown with the original numbers and Barnes's numbers:
| | | | |
| --- | --- | --- | --- |
| Stat | PPG | APG | RPG |
| Team Average | 111.4 | 24.3 | 44.9 |
| Average for someone getting Barnes's minutes | 16.1 | 3.5 | 6.5 |
| Barnes's Numbers | 14.7 | 2.4 | 4.8 |
| | | |
| --- | --- | --- |
| Stat | SPG | BPG |
| Team Average | 7.7 | 4.9 |
| Average for someone getting Barnes's minutes | 1.1 | 0.7 |
| Barnes's Numbers | 0.6 | 0.2 |
| | | | |
| --- | --- | --- | --- |
| Stat | FG% | 3PT% | FT% |
| Team Average | 46.0 | 35.7 | 77.1 |
| Average for someone getting Barnes's minutes | N/A | N/A | N/A |
| Barnes's Numbers | 45.9 | 38.3 | 80.3 |
Barnes is an above average shooter, but that's about the only thing he has going for him here. He doesn't produce league average numbers based on the amount of time he's on the court, and while that doesn't necessarily make him a bad player, it does make it really hard to justify the contract. Barnes's PER (13.3) was below the overall league average as well, and he was the most expensive of the six players to play at least 2000 minutes while producing a VORP under 1. The other five were either on rookie deals (De'Andre Hunter, Collin Sexton), overpaid but a little cheaper (Terry Rozier, Julius Randle), or making under $10 million on the season (PJ Tucker). The list of players to play over 2000 minutes while producing less than 0.1 win shares per 48 minutes is a little kinder to Barnes, as it features DeVonte'Graham and Hield (still cheap for now), Bojan Bogdanovic and Zach LaVine (in the Rozier/Randle territory), and CJ McCollum ($27.6 million earner in 2020) in addition to the six from the VORP list, but it doesn't really distract from the fact that Barnes is overpaid at a potentially unique level in today's NBA. Graham, Hield, Bogdanovic, LaVine, and McCollum are all noticeably more productive than Barnes, and the 0.012 win share edge that Barnes has over McCollum doesn't tell the full story.
None of this is to say that Harrison Barnes is a bad player. He's perfectly fine as a fourth or fifth starter on a contender, as we've already seen from his time in Golden State. Here's the issue – you don't pay a fourth or fifth starter 20.6% of your salary cap, which is what Barnes got this season from Sacramento. His $24.1 million was just inside the top fifty league-wide, which should mean that Barnes is one of the two or three best players on the Kings. He's just not. That 20.6% figure will go down slightly as Barnes's contract value drops by about $2 million per season each of the next three seasons, but the length of that contract has essentially locked the Kings in on their current roster. They have to pay Fox and Hield and probably Bogdanovic to keep this recent progress going, and the Barnes deal prevents the acquisition of anything other than low money options around that core. When your three best players are Steph Curry, Klay Thompson, and Draymond Green, you can live with making fringe veteran signings to fill out the rotation. Fox, Hield, and Bogdanovic, for all they have going for them, are not that Golden State trio, but they might need to get there for Sacramento to move beyond their current status as a middling team. The Kings really don't have another road to title contention as long as Barnes is on the roster, and, again, no one is trading for that contract.

Marvin Bagley has a terrible second season
Only playing thirteen games is going to make any season a bad one, but Bagley also really struggled when he played. He made no strides as a scorer or rebounder, going from 14.9 points per game in 2019 to 14.2 in 2020 and from 7.6 boards per game to 7.5. He averaged 0.8 assists per game, ranking 330th out of the 397 players to play at least 250 minutes on the season. Bagley shot 18.2% from deep, the fifteenth-worst mark in the league among players who shot at least 10 threes. When your ability to stretch the floor is a key part of your potential, starting your career with a 28.8% success rate from deep is less than ideal. Bagley, 4-22 from three this season, basically had the same shooting profile as Ian Mahinmi (5-26). He played much less, and he likely would have progressed towards his mean over a longer run of games. That doesn't change the fact that he has really struggled from deep out of the gates. His advanced metrics from the season – PER of 15.7, 0.055 win shares per 48 minutes, -3.4 BPM, -0.1 VORP – fall short of being awful, but they're also well short of being good.
At the end of the day, Bagley played thirteen basketball games this season, and those games weren't even played in one stretch. It's really hard to build any sort of consistency in that scenario, especially for someone who just turned 21 a few months ago. Bagley deserves a break for his 2020 play, but he needs to show signs of improvement early and often next season. Orlando would have been a good opportunity for him to build some momentum heading into 2021, but it wasn't meant to be. It's beginning to seem like the same could be said of his career as a whole.

Richaun Holmes leads Sacramento rotation by producing 0.198 win shares per 48 minutes
It isn't close either. Nemanja Bjelica (0.125) is the next closest regular, though Alex Len (0.165) cut that difference in half during his nine-game run with the Kings after the trade deadline. For the 26 year old Holmes, it was a breakout season. He put up career highs in points, blocks, steals, and rebounds per game, and complemented those with career-best marks in FG%, win shares per 48, BPM, and VORP (despite only playing 39 games). Holmes was an immensely positive player for the Kings, and they were 5.4 points better per 100 possessions when he played. Sacramento was +1.5 overall when Holmes was on the court; Cory Joseph (+0.3) was the only other regular to produce a positive number there. Holmes's two biggest areas of impact were offensive rebounding and rim protection. He grabbed 3 offensive boards per game, good for 14th among all players, and his 1.4 blocks per game ranked 19th in the league.
Because of a late season injury that cost him twenty-five of the final twenty-seven games, Holmes didn't qualify for the league leaderboards. If he had, his 0.198 win shares per 48 would have put him right around 20th and within 0.05 win shares of Joel Embiid, Dwight Howard, Chris Paul, and Montrezl Harrell. It's a stat that's skewed, at least slightly, towards big men, as 17 of the top 25 are power forwards or centers. But it's still a good sign of who's really having an impact. Seven of the top ten are the best player on a clear playoff team (Giannis, Harden, Gobert, Kawhi, Jimmy, LeBron, Luka). The other three are Damian Lillard and Anthony Davis, two top ten players overall, and Mitchell Robinson, who has a huge impact on both sides of the court when he's out there. For Holmes to post such an impressive number here is a mark of just how good he was for the Kings this year. In Orlando, he'll have the stage to show everyone who wasn't paying attention what they missed.

Nemanja Bjelica shoots 42.4% from three on 4.6 attempts per game
Bjelica is 6'10" and just produced the thirteenth season in league history where a 6'9" or taller player played at least 20 games, hit at least 42% from deep, and took more than four threes per game. He's a pure shooter, and his ability to space the floor is a whole different animal for Sacramento's offense. in comparison to someone like Holmes. He turned 32 during the break, but Bjelica is a late European arrival who has only played five NBA seasons, including this one. He might have more years left in the tank than the average 32 year old, and given that he's now broken 40% from deep three seasons in a row, the Kings will take his shooting for as long as he's able to give it.

Kings go 15-14 when Harry Giles plays at least 10 minutes
Some people out there would tell you that this stat means absolutely nothing. I am not one of those people. The other numbers that mark Giles's impact are a bit of a mixed bag. He produced a solid 0.120 win shares per 48 minutes, had a negative BPM, and finished with a VORP of 0.1 in 38 games. Those numbers aren't representative of a great player, but, like Sacramento's improved record in games where Giles got extended run, they do show the potential that he still holds after a few years of injuries and disappointments. Giles is probably never going to be the star that his high school hype suggested, but he could easily, if he stays healthy, become a consistently positive player for the Kings. He just turned 22, and his injury history figures to drag down his market worth barring an unlikely surge towards stardom. For a cash-strapped team like the Kings, that's a nice asset to have. Giles was really showing some good things down the stretch before the break, and he will have the chance to build on that momentum in Orlando and in the 2021 season.
Here's the issue – the Kings turned down Giles's fourth-year option last summer, not wanting to commit $4 million to an iffy player who was struggling through injuries at a full center position (Holmes, Dewayne Dedmon, Bjelica at times). That means that Giles will be an unrestricted free agent this season, and the Kings can only offer him $4 million due to their salary cap issues. Again, his injuries are really going to drop his open market value, but if someone comes calling with a little extra money, Giles might be out the door. To be fair, it's easy to rip into the move with the benefit of hindsight, now that we've seen Giles play inspired while Dedmon struggled so much that he was traded back to the Hawks at the deadline. But this would be yet another rough financial consequence for the Kings, who can't seem to avoid them.

Alex Len averages 6.6 points, 7.1 boards, and 1.4 blocks in 16.7 minutes per game for Kings
Here's some better news for Kings fans. Alex Len was dominant in the paint after coming back in the Dedmon trade. It was only nine games, which is too small of a sample size to put much weight on, but it was still an impressive stretch for the seven-footer, who could be another option at center. He also happens to be an unrestricted free agent this summer, but that's a problem for another day. Those rebounding and block numbers might fall slightly over the course of a full season but they're not so far beyond his past production that a fall is guaranteed. Len might just be set. up to thrive in Sacramento. Regardless, he has always been solid in both areas. He is, and always has been, a decent traditional center, and he gives the Kings a second familiar option as they look to solidify their center rotation behind Holmes for next season.

Jabari Parker is only making $6.5 million next season
That makes him the seventh-highest player on the Kings as the roster currently stands, which is much more in-line with his potential role than the contract we looked at earlier. Parker is never going to be the Melo-type player he might have one day been. Two torn ACLs won't allow it, and his defense is still pathetic in pretty much every aspect (not that Anthony's was ever that great). In his one game with the Kings this season, Parker posted a BPM of -10.3 in fifteen minutes. That's awful. It's nearly impossible to find single-game stats for the sake of comparison, but in 1989, a 34 year old Greg Ballard, after taking the 1988 season off by choice, posted a -10.8 BPM in fifteen minutes across two appearances. The point here is that Parker is not a perfect basketball player. Even his offense leaves much to be desired, with clear deficiencies in shooting and playmaking ability. With that said, he can still give you, depending on the minutes, 10-15 points a night and some solid rebounding in a bench role. He is, of course, physically capable of starting and scoring some more points, but that seems unlikely given the presence of Barnes, Bogdanovic, and Bjelica and all of the things I just said. Still, if Parker chooses to opt-in to his player option for 2021, the Kings will likely feel pretty good about having him. They could use a go-to scorer coming off the bench, and no one can deny his ability to play that role.