2. Los Angeles Lakers
11 min read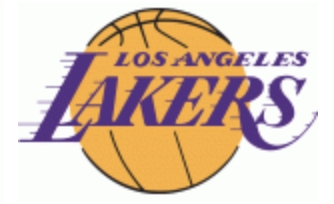 2. Los Angeles Lakers
Record: 49-14
Conference Seed: 1st in West

The Lakers have won consistently despite concerns about their depth beyond LeBron James and Anthony Davis. James has stepped up to deliver a vintage LeBron season the year after his first major injury. Los Angeles had more or less secured the West's 1 seed before the break, and any challenge from the teams below them likely would have had to wait until the playoffs. They have been great on both sides of the ball when James plays, though the depth concerns haven't fully faded. Avery Bradley's decision to sit out won't help there. On the other side of things, the Lakers went 1-2 against the Clippers and rank behind the Bucks in most statistical categories. They are among the title contenders rather than being the frontrunner.

Key Storylines:

Every title James wins helps him. Every title he loses does the opposite. It all matters in the GOAT conversation. 4-6 is a heck of a lot better than 3-7, though James will need to get through a tough Western bracket to get a crack at changing his Finals record.

Davis as a playoff favorite
Anthony Davis only played 13 playoff games in his seven years in New Orleans. He averaged 31.5 points, 11 rebounds, and 3 blocks per game in the 2015 playoffs, but exited quickly by way of a Warriors sweep. In 2018, the Pelicans reached the second round with a shocking sweep of the 3 seed Trail Blazers before falling to the Warriors in five. Davis was again impressive, averaging 30.1, 13.4, and 2.3 in those nine games. He has some playoff experience and made the most individually of those brief stays in the postseason, but Davis has never entered the playoffs as anything higher than the 6 seed. How will he respond to his first real experience as the favorite out West? If he shrinks in the spotlight, the Lakers will likely go the way of Davis's past playoff teams. It's also fair to question his ability to lift a team to victory. With LeBron on hand, it might not matter, but Davis's lack of team success in past seasons is something to keep in mind.

Who steps up when it counts?
If James or Davis falters in the playoffs, the Lakers aren't making it very far. Switch the focus to another team's stars, and the same is true for that team, so there's little reason to discuss the importance of star production. The real questions for the Lakers need to be asked of the other guys on the roster. Dwight Howard and JaVale McGee, two guys who combined to make six threes on eleven attempts, are third and fourth on the team in win shares despite neither playing more than 20 minutes per game. Howard's defensive resurgence might help him carve out a positive role in the postseason, but there's a reason the Warriors barely played McGee in the playoffs when they made their title runs. Danny Green, Kentavious Caldwell-Pope, and Avery Bradley have been fine but unspectacular. All three are under 10 points, 2 assists, and 4 rebounds per game on the year. Kyle Kuzma has regressed essentially across the board. He hasn't necessarily been bad, but he hasn't come close to being the consistent third option the Lakers likely expected him to be. Rajon Rondo is 33, which is also his percentage from beyond the arc. It's not clear that he has enough in the tank to overcome the spacing issues that his postseason minutes will bring. Alex Caruso, for all the media attention, averaged less than 6 points, 2 assists, and 2 rebounds per game and shot under 36% from three. Markieff Morris is solid, but he's not going to be the difference between winning and losing a series over seven games. James has run through weaker postseason competition with subpar supporting casts before, but he has often fallen short against better teams. The road to a championship this season is going to go through some pretty good opponents. Barring insane performances from James and Davis, the Lakers will need more from the rest.
Vogel twice led the Pacers to the Eastern Conference Finals, where they lost to LeBron and the Heat in seven and six games in consecutive years. Now, with LeBron on his team, Vogel will have the chance to finally reach the final stage, and potentially, move towards cementing himself as one of the more successful coaches in recent NBA history.

It's impossible to anticipate what the emotional effect of Bryant's death on the playoffs might look like now, after a months-long lockdown that will see zero playoff games played in the Staples Center. There does figure to be some lingering emotions; however, from an event that was, for a moment, uniquely impactful on the basketball world. It's been a rough and bizarre year.

Avery Bradley will not travel to Orlando due to family concerns surrounding the coronavirus. Family comes before basketball, and it needs to be the priority in a situation where both can't be afforded the attention they need. I can't have anything but respect for Bradley's decision. Rondo figures to be out for about six weeks after he fractured his thumb in an early bubble practice. Both of these guys have had their moments before, but they're also pretty flawed as individual players. The issue for the Lakers is that their absences will shorten what was already an iffy rotation. This isn't a team with the luxury of a deep bench. On the bright side, we will get to see Dion Waiters, as well as a JR Smith reunion with LeBron in a high stakes moment. What could go wrong?

Key Stats:

Lakers only +0.1 per 100 possessions when LeBron sits
This draws back to the issues with depth. The Lakers had a really good regular season because LeBron had a really good regular season. They were essentially average when he sat, including minutes where Davis played without James. Los Angeles was 10.8 points better per 100 possessions when James played. Here's the good news – James is used to this sort of thing. Eight of his sixteen prior seasons have resulted in even more dramatic on-off splits. This is far from a death sentence for the Lakers, especially given that rotations shrink and stars play more in the postseason.

Los Angeles top four in both offensive rating and defensive rating
A late slide from the Bucks in offensive rating (all the way down to a tie for fifth) opened the door for the Lakers to become the only team in the league to accomplish this feat. They finished the shortened regular season ranked fourth in offensive rating and third in defensive rating (Milwaukee first by a sizable margin here). Los Angeles was very good on both sides of the ball. One key to their defense was the ability to produce blocks and steals. The Lakers were fourth in the league in steals per game and first in blocks. That's a lot of broken up possessions through active hands and defenders.

Lakers lead league in field goal percentage
We'll get to Dwight Howard's 74.2% hit rate soon, and he certainly plays a part in this. But among those who played at least 100 minutes, the Lakers have Howard (2nd), JaVale McGee (8th), Davis (43rd), James (51st), and Kentavious Caldwell-Pope (75th) in the top 100. Howard and McGee don't take too many shots, but they make such a high percentage of them that they still bring up the number here. James, Davis, and KCP are three of the top four Lakers by field goal percentage, and James and Davis took 38.9% of Los Angeles's shots. It helps to have two very efficient stars.

Lakers second but well behind Bucks in net rating and average point differential
Milwaukee's league-best net rating of 10.7 outpaced Los Angeles's net rating by 3.6 points. A net rating of 3.6 would have been the 7th best in the league. Milwaukee's league-best average point differential of +10.1 outpaced Los Angeles's average point differential by 3.9 points. An average point differential of + 3.9 would also have been the 7th best in the league. So, the Bucks, in two measures of overall team success, were better than the Lakers by a margin that would have ranked well within the top 10 by itself. You can say "WAIT UNTIL THE PLAYOFFS" all you want, but that's a significant advantage in performance for Milwaukee.

James averages 25.7 points, 10.6 assists, and 7.9 rebounds per game
Those are fantastic numbers. LeBron led the league in assists per game and total assists, both for the first time in his career. He joined James Harden (1X), Russell Westbrook (2X), and Oscar Robertson (4X) in the exclusive 25+ points, 10+ assists, 5+ rebounds average club. The Lakers needed him to step up after they lost out on the Kawhi Leonard sweepstakes, and he did. Now comes the hard part. James has seemingly mastered the first three rounds of the playoffs, but reaching The Finals will be a tall task this summer.

Davis only averages 3.1 assists per game, shoots 33.5% from deep
No one has ever doubted Anthony Davis's ability to score within the arc, rebound, or defend and block shots. He did all of those things at the highest level this season, ranking ninth in points per game, sixteenth in rebounds per game, and second in blocks per game. There's no doubt that he's one of the more productive and important players in the game. Davis was…
Third to Giannis and Harden in PER
Third to Dame and Harden in offensive win shares
Second to Giannis in defensive win shares
Third to Harden and Giannis in total win shares
Second to Giannis in win shares per 48
Ninth in offensive BPM
Third to Giannis and Kris Dunn in defensive BPM
Fifth in BPM, trailing only Giannis, Kawhi, Harden, and LeBron
Fifth in VORP, trailing only Harden, Giannis, LeBron, and Jokic
If Giannis is the ultimate version of a player with their body type, Davis is the next best thing.
With all of those great things said, Davis still entered the season needing to work on his passing and shooting. Those issues weren't solved this year. He took a step back after averaging a career-high 3.9 assists per game last season, and he has stagnated around 33% after hitting a career-high 34% of his threes in 2018. With LeBron playing like he did during the regular season, those flaws aren't as noticeable, and they might not even factor into this year's playoffs. But if the Lakers are going to reach their peak, now and in the future, they will need improvement from Davis in these areas. For all of the incredible stats, he has yet to get beyond the second round when he's the best player on a team. We can talk about the issues in New Orleans, and they did exist, but Giannis, Harden, Kawhi, Steph, KD, and, obviously, LeBron, have all gone much farther than Davis in the postseason. He's right outside that top tier as a result. Again, that's not much of an issue this year, but James is going to pass the LA torch to Davis at some point.

Dwight Howard on pace to post top-three FG% of all-time
With the Knicks done for the season, Mitchell Robinson is officially the first player in NBA history to shoot over 74% from the field in a season of at least 50 games. Howard, currently at 73.2% from the field, is set to join Robinson and Ryan Hollins as the only three to top 73%. Wilt Chamberlain, at 72.7% in 1973, is the only other player to come with a percentage point of that 73% mark. It's crazy that two players made shots at a record-setting pace this season, but Howard's resurgence can be marked by more than his shooting. The big man was in the top 35 in both defensive win shares and defensive BPM, and his ability to maintain that production as the margins shrink in the postseason will be the key to allowing the Lakers the opportunity to keep Davis away from the grind of the center position as much as possible before crunch time.

What happened to Kyle Kuzma?
Kuzma came into the season with legitimate aspirations to be the X-factor and third option on this Lakers team. Then he hit a major roadblock and turned in his worst season as a pro. He was the only young Laker left after the Davis trade, and the Pelicans might be feeling pretty good about that right now, assuming that they could have only gotten two of the Ball/Ingram/Kuzma trio. Let's take a look at Kuzma's statistical progression.

| | | | | |
| --- | --- | --- | --- | --- |
| Stat | 2018 | 2019 | 2020 | Worst season? |
| Points per game | 16.1 | 18.7 | 12.5 | 2020 |
| FG% | 45 | 45.6 | 43.2 | 2020 |
| 3PT% | 36.6 | 30.3 | 29.7 | 2020 |
| FT% | 70.7 | 75.2 | 73.8 | 2018 |
| True Shooting % | 54.9 | 54.6 | 52.2 | 2020 |
| Rebounds per game | 6.3 | 5.5 | 4.5 | 2020 |
| Rebound percentage | 10.7 | 8.5 | 9.9 | 2019 |
| Assists per game | 1.8 | 2.5 | 1.3 | 2020 |
| Assist percentage | 9.1 | 11.5 | 7.4 | 2020 |
| Turnover percentage | 11.0 | 10.0 | 11.6 | 2020 |
| Minutes per game | 31.2 | 33.1 | 24.6 | 2020 |
| Blocks per game | 0.44 | 0.37 | 0.39 | 2019 |
| Block percentage | 1.1 | 0.9 | 1.4 | 2019 |
| Steals per game | 0.6 | 0.6 | 0.4 | 2020 |
| Steal percentage | 1.0 | 0.8 | 0.8 | 2019 |
| PER | 14.2 | 14 | 11.6 | 2020 |
| Win Shares | 3.8 | 3.1 | 1.4 | 2020 |
| Win Shares per 48 | 0.077 | 0.065 | 0.052 | 2020 |
| Offensive Win Shares | 1.5 | 1.2 | -0.2 | 2020 |
| Defensive Win Shares | 2.3 | 1.9 | 1.6 | 2020 |
| BPM | -0.7 | -1.4 | -3.5 | 2020 |
| Offensive BPM | 0.3 | -0.2 | -2.2 | 2020 |
| Defensive BPM | -1.0 | -1.2 | -1.3 | 2020 |
| VORP | 0.8 | 0.4 | -0.5 | 2020 |
| On-off split per 100 possessions | -1.8 | +1.7 | -2.2 | 2020 |
There are twenty-five different stats above. 2020 was Kuzma's worst season as a pro in twenty of them. Kuzma's production and performance have gone down each year that he's played, and that's just not how a career is supposed to go so early on. Kuzma wasn't good this year. He averaged under 13 points, 5 rebounds, and 2 assists per game. He put up a 43/30/74 shooting line. He produced negative offensive win shares, BPM, and VORP. That type of production isn't going to get you in the starting lineup on most championship teams. Kuzma's earlier play showed his promise, but he's lost that trail at the moment.

Alex Caruso is the lite version of Milwaukee's Donte DiVincenzo
I'll look at DiVincenzo specifically when I get to the Bucks, but here's a comparison of the two and their 2020 stats. Caruso is a 26 year old in his third season. DiVincenzo is 23 and playing his second season.

| | | |
| --- | --- | --- |
| DiVincenzo | Stat | Caruso |
| 23.1 | MPG | 17.8 |
| 9.4 | PPG | 5.4 |
| 2.3 | APG | 1.8 |
| 13.3 | Assist Percentage | 12.6 |
| 4.9 | RPG | 1.9 |
| 10.5 | Rebound Percentage | 5.9 |
| 1.3 | SPG | 1.0 |
| 2.7 | Steal Percentage | 2.8 |
| 0.3 | BPG | 0.3 |
| 1.2 | Block Percentage | 1.4 |
| 46.2 | FG% | 42.3 |
| 34.4 | 3PT% | 35.5 |
| 3.7 | 3PA per game | 1.8 |
| 57 | TS% | 53.8 |
| 54.6 | eFG% | 49.6 |
| 15 | PER | 11 |
| 4.5 | WS | 2.2 |
| 1.4 | OWS | 0.6 |
| 3.1 | DWS | 1.6 |
| 0.158 | WS per 48 | 0.103 |
| -0.6 | OBPM | -2.4 |
| 2.7 | DBPM | 2.4 |
| 2.1 | BPM | 0.1 |
| 1.4 | VORP | 0.5 |
There are twenty-four categories here. DiVincenzo leads Caruso in twenty of them, and by a pretty big margin in some cases. The only areas that Caruso has an edge are 3PT% (by 1.1%), steal percentage (by 0.1%), and block percentage (by 0.2%). The two are tied in blocks per game. This isn't even close. Caruso is, on a relative scale, an effective guard in a role player role. He's a positive influence for the Lakers. He's just not that good, and he wouldn't get any attention if he wasn't playing in a big market. DiVincenzo, the better player on the better team, is the perfect example of that. How often have you heard about the season he's having?

McGee shot 64% from the floor, grabbed over 12 rebounds per 36 minutes (13th in the league), and blocked 3.2 shots per 36 (4th in the league). He did a really nice job at the rim on both sides, but the key for him defensively will be surviving on the perimeter in the playoffs. It was something he didn't do with the Warriors.
Green, KCP provide shooting
Green hit 37.8% of his threes on 4.9 attempts per game.
Caldwell-Pope shot 39.4% from deep on 3.5 attempts per game.
Both will be key in providing the spacing James and Davis need, and Green is still very good defensively as well. He posted a defensive BPM of 1.7, and the Lakers were 2.7 points better per 100 possessions with him on the court.