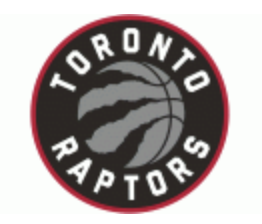 3. Toronto Raptors
Record: 46-18
Conference Seed: 2nd in East

The Raptors lost Kawhi Leonard, the reigning Finals MVP, over the summer, and it looked like a sizable step back was coming. Toronto was still expected to walk into the playoffs in the East, but there was almost no talk of a repeat title outside of Toronto. There was even some buzz that Masaj Ujiri would be looking to trade away veterans like Kyle Lowry, Marc Gasol, and Serge Ibaka to get a head start on building the next great Raptors team. Those trades never happened. Instead, the Raptors turned into one of the five best teams in the league and staked their claim as the second best team in the East with a dominant 39-12 run that included winning streaks of seven and fifteen games. All of this happened despite a rash of injuries that affected nearly every important player on the roster, forcing Nick Nurse to dig around for depth he didn't know he had. Despite the injuries and the loss of Leonard, the Raptors managed to field the league's best non-Milwaukee defense. This is a really good, battle-tested team. They won't go out easy.

Key Storylines:

Siakam's turn on the throne
Kawhi was the figurehead for last year's Raptors. He was their best player, their most discussed player, and their most important player. There was no debate, and his departure left an opening that wasn't easily filled. With Kyle Lowry still in Toronto, Siakam can't check all of those aforementioned boxes, but he has ascended into a star-like position that Lowry no longer occupies despite his crucial role. Siakam tends to be the first to get the coverage, and for good reason. He's an emerging stud experiencing his best season as a pro, and he's set up to be the face of this franchise well into the future, regardless of whether or not everyone agrees that he's Toronto's star player right now. Lowry is 33. Siakam is 25, and he's the head of the next era of Raptors basketball.

There were rumours over the summer that Masaj Ujiri was itching to tear the whole thing down and build a new team around his younger pieces after Leonard chose LA. Those rumours never turned into reality, and Lowry, Marc Gasol, and Serge Ibaka are all getting ready for another playoff run. Lowry is probably Toronto's most important player. Injuries have taken Gasol for a whirl this season, but he's shown his own importance despite limited statistical production. Ibaka has been just as good as he was last season. Gasol especially is nearing the end, but, for now, the gang is still together. The Eastern Conference is technically Toronto's until someone wins it for themselves, and these three will be ready.

The one benefit to all the injury issues in Toronto was the openings that it provided for Nick Nurse to play with the guys stuck deep on his bench. Out of that experimentation came Terence Davis and Chris Boucher. Davis is now an important 3-and-D wing, and he was wildly impressive in his rookie season. Boucher is a rim-controlling big with floor spacing potential. Both averaged double digit minutes, which seemed very unlikely heading into the season, and they will give Nurse two more trustworthy options than he originally had.

Can they defend their title?
Yes, but it's unlikely. The Raptors have managed to be really good, and maybe even elite, without Leonard. The one thing that they're probably missing is that go-to clutch time scorer, and that's the piece that matters in the playoffs as much as anything. Siakam might still be a year or two away, and Lowry never filled this role when all those pre-Kawhi teams fell short in past postseasons. There's no reason to expect him to do it now. It's really hard to throttle a team defensively in the playoffs without that closer to finish the game off, and Toronto is set to lose a defensive showdown with the Bucks anyway. They'll need someone, likely Siakam, to step into a role similar to the one Kawhi played last season, and I don't really see it happening at that level. With that said, the Celtics are in a very similar position with Jayson Tatum, who is also not yet established as a go-to playoff scorer despite some playoff experience. That second round match-up, if it happens, could go either way. The Raptors have as good of a chance as anyone at making the conference finals, but it'll be some real tough sledding from that point on if they make it that far.

Will Ujiri hold off on moves again this summer?
Lowry, Gasol, and Ibaka are the only players on the roster older than 27, so a flurry of moves based purely on age is probably unlikely. We might very well see a few or all of those three ending up on the move though. If the Raptors go and fall well short of the Bucks (or Celtics) and make an unceremonious exit from Orlando, then you have to start thinking about regrouping and prepping for the next great run of Raptors basketball before you run the risk of holding onto this era for too long. If the Raptors get dumped by what turns out to be a superior team, it's hard to see them returning with a significantly better team that runs with the same exact core. Trades would be necessary. If we see Toronto push an equal the distance in a series, they might decide to run it back one more time. It really all depends on how the Raptors lose. Winning it all again would obviously be a different ballgame.

Key Stats:

Raptors trail only Bucks in defensive rating
This is a tough defensive team. It's not going to be easy to get things going against the Raptors. Fred VanVleet (4th), OG Anunoby (17th), and Lowry (27th) are all among the league leaders in steals per game, and Toronto ranked second in steals as a team. Chris Boucher (29th) broke into the top thirty in blocks per game. Anunoby (9th), Siakam (12th), Lowry (20th), and VanVleet (23rd) all ranked in the top twenty-five in defensive win shares. Anunoby (17th) and VanVleet (25th) broke into the top twenty-five in defensive BPM. The Raptors are 2nd in opponent FG% and opponent points in the paint and 1st in opponent 3PT%. Expect to see a lot of defensive battles in games involving Toronto.

Raptors 12th in offensive rating
The Raptors are good offensively, but they aren't great. The Bucks, for comparison, are sixth in offensive rating and first in defensive rating. Luckily for the Raptors, they're so good defensively that they're in a tight battle with the Clippers for the third overall spot in net rating. Toronto doesn't have a top six offense and defense like the Bucks, Lakers, Clippers, and Celtics, but they're right up there in the middle of that group overall.

Raptors fourth in made threes, seventh in three attempts, sixth in 3PT%
A lot of Toronto's offense runs through the three-ball. Gasol, Norm Powell, Ibaka, Davis, and Anunoby are all converting their threes at clips that sit well above the average. Deep reserve wing Matt Thomas is up there too, and both Siakam and Lowry shoot a high volume of threes while making them at an average rate. Ibaka and Powell were 28th and 29th among qualifying players in 3PT%, and Davis and VanVleet came in at 35th and 48th. Anunoby sat just outside the top fifty in 56th, and Lowry was fifteenth in the league in made threes per game. VanVleet (21st) and Siakam (43rd) also joined the top fifty there. There are a lot of shooting threats here.

Lowry leads Raptors in a number of metrics
Lowry was second on the team with 19.7 points per game, and he led the Raptors with 7.7 assists per game. LeBron, Luka, Dame, Harden, and Trae Young were the only other five players in the league to top 19 and 7.
Lowry's also a key volume shooter for the Raptors, leading the team in threes made, and he also comes in first in win shares, offensive BPM, BPM, and VORP. After a year of playing second fiddle to Kawhi, Lowry is back in the driver's seat in Toronto.

Siakam was arguably better last season
Outside of a big increase in scoring (16.9 points to 23.6 points per game), Siakam either saw decline or no movement from last year to this year.
-He shot 45.9% from the floor, a decrease of 9% from last season
-He shot 35.9% from three, a decrease of 1% from last season
-He averaged 7.6 rebounds per 36 minutes after pulling down 7.8 last year, and he went from 3.5 to 3.7 in per 36 assist numbers
-He had a PER of 18.7 in both seasons
-He was on pace to produce 2.7 VORP had he played as many minutes as he did last season. He produced 2.8 last year
-He only created 0.133 win shares per 48 minutes after creating 0.175 last season
-His BPM numbers were very similar – offensive BPM went from 1.6 to 1.7, defensive BPM went from 0.8 to 0.5, total BPM went from 2.4 to 2.2
This really wasn't Siakam's breakout year. There's reason to believe it will happen next year, as his usage rate took an 8% jump from last year to this one. That understandably led to a decrease in efficiency, and a reversal of that trend next year would boost Siakam's effectiveness. He's still a very good player, but he isn't any better than he was in 2019.
Raptors +11.0 per 100 possessions with Gasol on the floor
Gasol saw pretty much everything but his 3PT% drop statistically, but he still had a huge impact on the Raptors when he played. He led the team in defensive BPM with a 2.7.
Anunoby has great 3-and-D season
OG made 38.1% of his threes, nabbed 1.4 steals per game, and trailed only Gasol in defensive BPM. That's as good as it gets.
VanVleet third in scoring and second in assists per game and three-pointers per game
VanVleet built on his special 2019 postseason to turn into a significant piece for the 2020 Raptors.
Norman Powell key with 16.0 points per game and 39.8% shooting from deep
Powell is one of the best scorers in Toronto, and he's a key offensive piece.