6. Houston Rockets
21 min read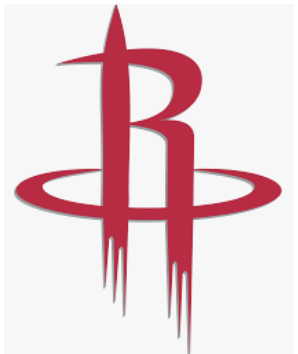 6. Houston Rockets
Record: 40-24
Conference Seed: T-5th in West

The Rockets, after falling to the Warriors four times in five years, made some major changes. The first was age-based, as they swapped the 34 year old Chris Paul for the 31 year old Russell Westbrook. That made the team slightly younger and faster, and it prompted a more attack-based mentality offensively. The second move came right before the suspension of play. In a four-team trade, the Rockets sent rim-controlling center Clint Capela to the Hawks and received 3-and-D wing Robert Covington from the Timberwolves. That left PJ Tucker as the team's starting center. PJ Tucker is 6'5". It's a small ball experiment that we've never seen before, and we didn't see enough of it before play stopped to make any significant judgements. The Rockets went 7-2 immediately after the trade before heading into the break on a 1-4 run that included losses to the Knicks, Hornets, and Magic. It's not clear how exactly things will turn out this time around for Houston, but two things are certain. James Harden, through all the chaos, is still one of the best and most important players in the league, and watching Daryl Morey's grand experiment unfold is going to be a whole lot of fun.

Key Storylines:

Harden wants, and deserves, more love
Two things are true. One, Giannis Antetokounmpo is going to win his second MVP in two seasons, and he deserves both. Two, James Harden has been the second best regular season player in the league over the last two seasons. Harden's impact is huge. His ability to score in isolation is absolutely absurd. He's turned himself into a fine team defender. The idea that he's somehow less impressive because of the time he spends at the free throw line is ridiculous. Your goal as an NBA player is to help your team outscore the other team. That's what Harden does as well as almost anyone. There's no way of doing that within the rules that is any less worthy than other methods. This, of course, is why Harden's attack on Giannis for having "no skill" comes off so poorly. You can't complain about disrespect for the way you do things and then attack another player for the way they do things (and Giannis is far more than a dunker just like Harden is far more than a free throw shooter).
You can't be underrated when you're widely regarded as a top six or seven player in the league, but Harden has a legitimate argument to be up near the top three. He doesn't get the respect that his play truly warrants.

Westbrook started the season chucking up about five threes per game and making very few of them. His counting stats were still decent, but he was far from his best. The Rockets really struggled when Harden sat. Houston is still iffy without Harden, but Westbrook played so much better over the last few months of the season. One key – he cut his threes in half starting at the very end of December. That change has made him far more efficient, and it's increased his focus on the parts of the game that he does best. Shooting, despite his efforts to force it, has never been one of those. Russ was looking far more like the old Russ statistically by the time play was suspended, though his passing and rebounding numbers were understandably lower due to the presence of Harden. Houston's title chances will depend on his ability to maintain that momentum.

Houston's center is the same height as Vince Vaughn
Vaughn (6'5") is a tall dude, but the Rockets are doing something that we've never seen. Shorter guys like Wes Unseld (6'7") and Chuck Hayes (6'6") have started at center before. Unseld even averaged more than fifteen boards per game his first five years in the league. But those two, and other shorter post players like Charles Barkley, originated as exactly that – post players. Tucker's a 3-and-D wing who played shooting guard back in 2013. This is not a normal situation, and it's going to be fascinating to see how it plays out. Nikola Jokic and Anthony Davis could probably score 30 points in the paint per game against Tucker, but letting a team just go after you for two points repeatedly while shutting down the threes is a defensive strategy that can work. It'll be interesting if that's the approach the Rockets take. On the other side of the court, a team that was already very hard to guard is going to have even more space to work with. There's a chance that this all goes terribly wrong, but it could also go very right.

Change in offensive philosophy
The Rockets were one of the slower teams in the league last year. Paul and Harden played a me-then-you style of isolation basketball, and both enjoyed taking their time to break down defenses in the half court. The Paul-Russ swap changed things completely, and Houston was one of the faster teams in the league this year. Westbrook thrives in the fast break, and, as he ages, it becomes even more important to get out into that space. It's one thing to find a mid-range jumper in the half court. It's another to get to the rim, and that's where Westbrook is at his best. Harden has molded his style to fit the change in speed, and he's as effective as ever. With the move towards small ball, the Rockets might be even faster down in Orlando.

The Warriors are gone. Can the Rockets exorcise the demons they left behind?
Yes, the Warriors will be heading into next season with a healthy Steph and Klay, an angry Draymond, and whatever they can turn their top pick into. The depth is questionable, but that team will be in the picture. This year, however, Golden State won't be waiting for the Rockets in the postseason. That removes a rather significant mental hurdle from Houston's path, but it doesn't make a trip to The Finals easy. The Rockets are simply not as good as they were at their 2018 peak, when they deserved to get past the Warriors, and going through both the Lakers and Clippers (most likely) is a tough ask. There may be untapped potential in the small ball lineup. We won't know until the playoffs. But as things stand, the Rockets are just outside the top tier of teams. I like Houston's chances to come out of the West more than most, but it's not going to happen if they're not able to fully optimize Westbrook and Harden at the same time. Given Westbrook's slight decline and the lack of playoff success between the two, it's a little unlikely.

Key Stats:

I'll touch on this again quickly. The Rockets have pursued a system more suited to Westbrook's strengths this season, and that means playing fast and getting out in space. They rank 9th in the league in fast break points and 6th in the league in points off of turnovers. Why not a little higher in fast break points? Harden's isolation baskets don't often count as fast break points, even if he gets into isolation faster than he might have last season. One thing to watch – the Grizzlies (7th), Clippers (8th), and Lakers (12th) are the only other current Western playoff teams in the top half of the league in pace. The Jazz and Nuggets play especially slow. The ability to dictate pace could decide a series this summer.

Rockets 2nd in offensive rating and 15th in defensive rating
This is a theme in Houston.
| | | |
| --- | --- | --- |
| Season | Rank by Offensive Rating | Rank by Defensive Rating |
| 2013 | 6th | 16th |
| 2014 | 4th | 13th |
| 2015 | 12th | 8th |
| 2016 | 7th | 21st |
| 2017 | 2nd | 18th |
| 2018 | 1st | 6th |
| 2019 | 2nd | 17th |
| 2020 | 2nd | 15th |
Harden arrived in 2013, sparking a run of great offenses under former Rockets coach Kevin McHale. Harden and McHale combined to form teams with very good offenses and less stellar defenses in three of their four seasons together, with 2015 being the clear outlier. Mike D'Antoni arrived in 2017, and that boosted Houston's offenses to the very top of the league. This happened even before the arrival of Chris Paul in 2018. Harden and D'Antoni have combined to form teams with great offenses and less stellar defenses in three of their four seasons together, with the superb overall 2018 season being the only outlier. Sound familiar? Ever since Harden arrived in Houston, the Rockets have been a great offensive team that has had some questions to answer defensively. That sounds a whole lot like Harden as an individual player.

Rockets shoot 44.3 threes per game
This has been the clear trademark of the D'Antoni and Harden offenses. The Rockets make up for their lacking efficiency from deep (23rd in 3PT%) by just chucking up bombs as often as possible. They topped the Mavs, who shot threes at a historical rate themselves, by almost three three-point attempts per game. Threes can't really be discussed historically given how much the game has changed in recent years, but D'Antoni's Rockets have four of the five seasons in NBA history of 40 or more threes per game. They own the three most prolific shooting seasons ever, with this year's Mavs coming in fourth. Harden shot 12.6 threes per game this year to become the first player ever to top twelve in two different seasons. He shot 13.2 threes per game last year to become the first player to top twelve even once. Only Steph Curry, who has topped 11 threes per game twice, joins Harden in shooting more than 10 threes per game in a season (Harden shot exactly 10 per game in 2018 too). Even in the era of threes, the Rockets, and Harden, stand out.

Rockets 2nd in the league in free throws per game
Westbrook was 13th in the league with 6.5 free throw attempts per game, but Harden is the deciding factor here. He averaged 11.8 free throws, a number that led the league by just under two full attempts. Only Wilt Chamberlain, Shaq, Jerry West, Bob Pettit, Adrian Dantley, Oscar Robertson, and MJ have topped that number over a full season. It's no secret that Harden gets to the line as often as he possibly can.
One other note here – the seven guys above are all Hall of Famers. Harden will join them there when he decides to walk away from the game. Getting to the line is an effective tool for the most dominant offensive players in the game, and it makes no sense to discredit Harden because he uses a tool that's at his disposal.

Only Trail Blazers behind Rockets in both assists per game and assist percentage
Houston has ranked in the bottom ten each of the last three seasons here, ever since they acquired Chris Paul to set up another isolation scorer next to Harden.
Harden and Westbrook combined to take 44.5% of Houston's field goal attempts this year, and they play in isolation as much as anyone in the league. Only 13.6% of Harden's twos and 15.1% of his threes came off of assists. No one else matches that both within and beyond the arc, though Paul does take a few more unassisted twos percentage-wise. Westbrook only made 23.2% of his twos off of assists, with 64.7% of his threes assisted. Harden and Westbrook were first and second in the league in isolation points per game. Teams just don't tend to have two players that shoot so many shots without the benefit of assists. Austin Rivers, sixth on the team in field goal attempts, also made 71.7% of his twos unassisted.

Rockets 25th in rebounding percentage, 30th over last 15 games
This one doesn't require much explanation. Clint Capela is a fantastic rebounder, but he missed some games and was the only player taller than 6'7" to play more than 300 minutes for the Rockets this season. Now he's gone. Westbrook, Covington, Tucker, and Harden are all good rebounders relative to their size, but there's only so much you can do on the glass with such a small team. This is obviously part of the plan for Houston, but they're going to get killed on the boards more often than not down in Orlando.

Harden is one of the most dominant offensive forces we've ever seen
Harden averaged 34.4 points per game in 2020 after averaging 36.1 points per game last year. He's now one of four players in NBA history to top 34 ppg twice, and he shares that accomplishment with Wilt (six times), MJ (twice), and Elgin Baylor (twice). Only Rick Barry, Kareem, and Bob McAdoo have done it once. That's a lot of surefire Hall of Famers.
Only Oscar Robertson (six) has more seasons averaging at least 30 points and 7 assists per game than Harden (three). Allen Iverson is the only player to produce two such seasons. Harden also has eight seasons averaging at least 25 points and 5 assists per game, which puts him in a tie with MJ for fourth all-time. Only LeBron (16 – good lord), Jerry West (10), and Robertson (9) have more. Only James (11) and Robertson (9) have more 25 and 7 seasons than Harden (5). Again, we're looking at the best of the best here. Harden produces offensively like few ever have.
Harden scored 16.2 points per game in isolation this year, leading Westbrook, who finished second in the league in this stat, by 9.6 points per game. NBA.com only has data going back to 2016 here, but Harden has led the league in isolation scoring each of those five years. Westbrook's 6.6 points per game in isolation this year was the best non-Harden output of the past five seasons. Harden has scored 6.4, 6.6, 12.2, 18.1, and now 16.2 points per game in isolation over that stretch. It's not even a contest. He's so much better at this than everyone else. Defenders know that it's coming, and they just can't spot it.
He's finished each of the past three seasons with a usage rate above 35%. Only Allen Iverson (four) has more of those seasons, and both MJ and Kobe are tied with Harden, who is the only player in league history to top a usage rate of 36% three times. Only MVP Russ ('17) has posted a higher usage rate than the 40.5% that Harden finished with last season, though it should be noted that the stat wasn't recorded until 1979.
Harden has led the league in offensive win shares three of the past four seasons (Dame Lillard had a slight edge this year), and he has topped 11 offensive win shares four separate times. Only MJ (nine), Robertson (9), Wilt (6), Neil Johnston (5), and LeBron (5) have done it more times, though Kareem, Magic, West, Ed Macauley, and Walt Bellamy are all tied at four. All of those guys are Hall of Famers. Harden is already 22nd all-time in offensive win shares despite only ranking 194th all-time in total minutes played.
Harden has also led the league in total win shares five times – including this season. He is tied for 8th all-time with four seasons of fifteen or more win shares. Only Wilt (11), MJ (10), Karl Malone (9), LeBron (7), Robertson (6), Kareem (6), and David Robinson (5) have more. Larry Bird, Magic, and Dirk join Harden with four. Hall of Famers all around once again. He's also tied for 8th all-time in total seasons producing 0.240 or more win shares per 48. Only MJ (9), Robinson (9), Chris Paul (9), Wilt (8), LeBron (8), Kareem (7), and Shaq (6) have more, and Harden is tied with KD, Charles Barkley, and Malone.
Then there's BPM. Harden came within a tenth of a point of a BPM of 11 last season. Only Russ, Giannis, Robinson, Steph, LeBron (three times), and MJ (five times) have ever reached that milestone, and only Harden and Paul have also reached a BPM of 10.95 in a season. Harden is tied with KD and Magic at sixth all-time with 5 seasons with a BPM above 8. Only LeBron (14), MJ (11), John Stockton (7), Robinson (6), and Paul (6) have more. He's also finished with an offensive BPM of 6.95 or higher five times. Only LeBron and MJ (ten each) have more. Only LeBron (three times), Steph, Harden, MJ, and Tracy McGrady have ever topped an offensive BPM of 9.
Only LeBron (11), MJ (9), and Stockton (7) have finished more seasons with a VORP above 7.5 than Harden (4), who is tied here with Kareem, Bird, Magic, and Robinson.
Harden is also tied with Dwayne Wade and Robertson with six seasons above a PER of 25. I won't list the eleven names in front of him, but Anthony Davis, with seven, is the only non Hall of Famer.
Harden has even become a smart team defender. It's not all that likely that he ever becomes more than that, but it doesn't matter when you're one of the ten or so most productive offensive players of all-time. It's pretty hard to argue that he doesn't fit in there, and there's an argument to be made that he's somewhere around the top five. In James Harden, we have one of the best to ever play offense on a basketball court.

Russ at the forefront of the advanced metrics battle
From a pure points, assists, and rebounds perspective, Westbrook hasn't changed that much since his MVP season –
| | | | |
| --- | --- | --- | --- |
| Year | PPG | APG | RPG |
| '17 | 31.6 | 10.4 | 10.7 |
| '18 | 25.4 | 10.3 | 10.1 |
| '19 | 22.9 | 10.7 | 11.1 |
| '20 | 27.5 | 7.0 | 8.0 |
First off, it's criminal that we've barely addressed the fact that Russ averaged a triple-double three seasons in a row. We've been playing NBA basketball for about seventy-five years, and Oscar Robertson is the only other to average a triple-double just once. It's dang near impossible to do, and to dismiss it as stat padding is absurd.
Outside of a drop in points above, Westbrook put up some pretty similar statlines until this year, when he shared the court with peak Harden for the first time. It was expected that his assist and rebound numbers would drop in the context, and they're still impressive despite the drop. Only LeBron, Luka, and Ben Simmons topped both 7 assists and rebounds per game this season, and Westbrook is a few extra assists away from joining them there (he's technically somewhere between 6.95 and 6.99 assists per game).
Russ has even become more efficient from the field. He posted a career-high 47.4% field-goal percentage this year, and his MVP season was his worst in FG% over the last four seasons. He's god awful from deep, but he has thankfully started to limit those attempts a little bit. He cut them down even further at the end of December, as I mentioned above, and it made him a lot better statistically. From the beginning of the season through Christmas, Westbrook shot 5.1 threes per game. He averaged 24.1 points and shot 42.6% from the floor in those games. After Christmas, Russ only took 2.1 threes per game. There were even four games where he took zero. During that stretch, he averaged 32 points per game and shot 52% from the field. There's a pretty stark difference there, and it's pretty likely that the decrease in three-point volume was a leading cause. Someone involved with the Rockets realized that it would be a good idea to push Westbrook to focus on his own strengths rather than the league's overall movement beyond the arc. The problem for Westbrook is not in the surface statistics, but in the advanced metrics –

| | | | | | | |
| --- | --- | --- | --- | --- | --- | --- |
| Year | PER | Win Shares per 48 | Offensive BPM | Defensive BPM | BPM | VORP |
| '17 | 30.6 | 0.224 | 8.7 | 2.4 | 11.1 | 9.3 |
| '18 | 24.7 | 0.166 | 4.8 | 1.5 | 6.3 | 6.1 |
| '19 | 21.1 | 0.124 | 2.8 | 2.4 | 5.2 | 4.7 |
| 20 | 21.5 | 0.109 | 1.9 | -0.1 | 1.8 | 1.8 |
Westbrook was on pace to be around 2.5 in VORP over a full season, but that doesn't make this any better. There's a sharp and clear decline across the board here. Does it matter? I would think it has to. These stats aren't arbitrary. There are questions to be asked of them – win shares tend to slant towards big men for example – but they consistently mark the league's best players. Even in win shares, the best of the best consistently sit at the top of the league regardless of position. The fact that Westbook was at or near the top of the league in all of these metrics a few years would suggest that the problem isn't with the stats but with his inevitable decline. He's simply not as impactful anymore. Here's one more table –
| | |
| --- | --- |
| Year | Westbrook's on-off splits |
| '17 | +12.4 |
| '18 | +12.1 |
| '19 | +6.1 |
| '20 | -1.2 |
That last number isn't as bad as it might seem. The Rockets are +3.3 per 100 possessions when Westbrook plays, and the negative number probably has more to do with Harden thriving in brief stretches of solo play than anything Westbrook is doing. Still, there's a clear decline here, and it's not ideal for a contender to only be +3.3 per 100 when your second best player is on the court. The Lakers are +6.5 when Davis plays. The Clippers were +7.8 in George's minutes before the break. The Bucks are +12.8 with Middleton on the court.
I love Russ, and he still has the potential to shift a series, especially if he and the Rockets continue to lean into his strengths. He's just not the same player that he once was, and that's problematic for Houston. It's not like Chris Paul is playing at peak level either, so I don't mind the trade last summer. But trading for Russ meant that Russ was the final piece. The Rockets were going all-in on him as the second star, and there's no room for maneuvering anymore. Russ is 31. Harden is about to be. Both are signed through 2023 on massive deals. This is the duo that Houston is going to have to win a championship with, and it might be a few years too late for Westbrook.

Tucker continues to be a prime 3-and-D player
Tucker's primary goal offensively is to stand in the corner and shoot threes. It's something he does pretty well. Tucker took 76% of his three-points attempts from the corner this season, and he led the league in corner three attempts per game, both overall and from each individual corner. He hit 40% of those corner threes after topping 39% each of the last three seasons. Tucker doesn't shoot, or score, very much, but a Tucker triple from the corner is almost a given every time Houston plays. Let me just say corner one more time.
On the other side of the court, he basically just does whatever the team needs him to do, a role that is probably best exemplified by his new position. Pick a tough defensive task, and it's probably going to end up being Tucker's assignment, whether it be guarding an elite wing or guarding Nikola Jokic. He's produced a positive defensive BPM every year since 2014, and he's one of the most versatile defenders in the league.
Tucker's durability also adds to the appeal. Anyone who plays the role he does needs to be available all the time, and Tucker almost always is. He's missed one game over the last five seasons, and he's missed just nine over the last eight. That puts Tucker in a tie with Joe Ingles for most games played over the last five years (391). He leads Damian Lillard by 22 games for most played over the least eight seasons (629). If anyone former shooting guards can deal with the grind of guarding centers, it's Tucker

Eric Gordon has a rough season
At his best, Gordon is a fine but unspectacular defender and the third offensive option in Houston's system/ Outside of Harden and Paul/Westbrook, Gordon is the player with the most playmaking ability, and he can act as a release valve of sorts. That didn't really happen this year.
While suffering through injuries, Gordon managed a career low in FG% (37%), 3PT% (31.9%), assists per game (1.5), PER (10.5), win shares per 48 (0.037), BPM (-3.6), and VORP (-0.4). It was the first time in his career that he posted a negative offensive BPM, and he was all the way down at -1.6. His VORP went under for the first time ever as well.
Gordon also had his second worst scoring and rebounding seasons, and he missed 30 games. He joined Marcus Smart and Taurean Prince as the only players in the league to play 30 or more games and shoot worse than 38% from the floor while taking at least 10 shots per game. Everything was bad for Gordon, and his fall was an under discussed piece of Houston's season. If they get a healthy and rejuvenated Gordon in Orlando, this team gets scarier. If they don't, we might see Gordon coming off the bench.

Covington brought in to add to the 3-and-D collection
For the last few seasons, the Rockets roster construction has essentially been Harden, a co-star point guard, Clint Capela, and a ton of wings that can hit threes and play decent defense. In trading for Covington, Houston added another one of those players while getting rid of Capela.
Covington isn't going to set anything on fire from deep, but he's a perfectly adequate shooter. His career average hit rate from beyond the arc is 35.8%, and each of his individual seasons come within 2.5% of that mark. He's taken at least six threes per game every year since 2014, and he reached eight attempts per game during his brief run with the Rockets before the break. Covington is a shooting threat, and he's only going to add more space for Harden and Westbrook to work with.
On the other side of the court, he's known as a very good team defender. He fits into the system and does the job he's asked to do, and he's produced a positive defensive BPM each of the last six seasons.. At 6'7" and roughly 210 pounds, he's likely going to be guarding a lot of great wings down in Orlando with Tucker otherwise preoccupied. He should improve Houston's ability to guard the perimeter, and the space Harden and Westbrook will have with Tucker, Covington and a third wing beside them is going to provide for some very exciting offense.

House is the potential fifth starter
The Rockets are going to be rolling out Harden, Westbrook, Tucker, and Covington at the start of games, but that fifth spot is up for grabs with Gordon's form still up in the air. House has really stepped in nicely as another 3-and-D wing the last two seasons. After shooting 41.6% from deep last season, House hit a decent 36.3% of his triples this year. He upped his attempts from 4.6 per game to 5.4, though that difference is negated when you take minutes into account. House played just over 30 minutes per game this year, an increase of five from last season.
On the other side of the court, House brings energy and strong perimeter defense. The Tucker-Harden-Westbrook-Covington-House lineup posted a defensive rating of 100.6 in 164 minutes together across ten games. For reference, the Bucks led the league with a defensive rating of 101.6, and lower is better here. Before the trade, that lineup with Capela in Covington's place posted a defensive rating of 100.9 in 356 minutes. Those were Houston's two most common lineups by total minutes played, and the one with Covington averaged about 16 minutes per game near the end of the season. We could see it a lot down in Orlando. Whether he starts in Gordon's place or not, House is going to bring value on both sides of the court.

Rivers brings a little extra playmaking ability
Austin Rivers is a bench guard for a reason, but he does provide some positives for the Rockets offensively. He hit 35.8% of his threes, as average of a mark as possible, on 3.4 attempts per game. That's solid, and it actually put him in fifth on the Rockets in 3PT%. He ranks fourth on the team in assists per game with 1.6. There's a gigantic gap there between Harden and Westbrook and the next highest assist numbers, which come from PJ Tucker (also 1.6 per game), so what may look like a low number for Rivers still plays an important role for Houston.
Rivers is also the only regular outside of Harden and Westbrook that made more than 50% of his twos unassisted. He only got an assist on 28.3% of his twos, and that ability to find his own shot within the arc is a nice little deviation from the norm in Houston. With Rivers on the floor, there's another point of attack to worry about.

McLemore leads Rockets in 3PT% in comeback season
Ben McLemore only played 158 minutes last year, and his career was in danger heading into the off-season. But he kept grinding, and he got one more shot with the Rockets. He hasn't looked back since. There's a great piece on his road back from Zach Lowe here.
This season, McLemore shot 39.5% from deep, the best mark on the Rockets among those who played at least 250 minutes with the team. He shot 6.6 threes per game, making him one of only seventeen players to top 39% on more than 6 threes per game. Davis Bertans is the only other player in that group that came off the bench more often than not. His entire purpose was to shoot – 83% of his shots came from deep and well over 90% of his makes were assisted on. It wasn't a very complicated role, but McLemore did it very well while also playing some of the best defense in his career. This doesn't mean that the defense was particularly great, but rather that it was good relative to McLemore.

Carroll, Green, and Mbah a Moute provide more wing depth
DeMarre Carroll just turned 34, shot under 30% from three in 21 total games this season, and hasn't posted a positive defensive BPM since 2017. He's a veteran with experience and some remaining two-way ability, but he's probably a break-in-case-of-emergency option for the Rockets in the playoffs. Jeff Green turns 34 in a month, but he looked really good in ten games with Houston at the end of the season. He shot 41.2% from deep on 3.4 attempts per game and 62.1% from the floor on 6.6 shots per game. He produced 0.3 VORP, more than he has produced in any season since 2015, in those ten games alone. It's highly unlikely that he maintains those levels of efficiency, but Green does have a little more offensive upside than Carrol. Then there's Luc M'bah a Moute, who turns 34 a few weeks after Green. He hasn't played an NBA game since October 23, in the year 2018. He's never been one for offense, but he has been a plus defender throughout his career. He played the full '17-'18 season with the Rockets, so there's familiarity with the system and the organization. I don't see him getting much run, but he could be an option if Houston runs into some defensive issues on the perimeter.