7. Denver Nuggets
21 min read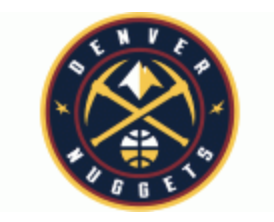 7. Denver Nuggets
Record: 43-22
Conference Seed: 3rd in West

The Nuggets were basically a slightly worse version of themselves from last year. Nikola Jokic, after a bit of a rough start, was his usual dominant self, but a drop-off from Gary Harris, stagnation from Jamal Murray, and an overall decrease in bench quality left Denver a little bit behind the standard they set last season. They were still an excellent regular season team, but that didn't translate to an impressive postseason last year. There's not much reason to believe that will change this year based on what we've seen. Two potential cards the Nuggets might have up their sleeves – Bol Bol and Michael Porter Jr, who both dropped to Denver in the draft over the last two seasons due to injury issues. The downside of that, of course, is that you have to deal with the injuries, but the upside is all of the potential you're getting when they heal up. Porter Jr began to play during the regular season, and Bol looked great in the first scrimmage, his first ever action against a different NBA team. They are great reminders of the title potential that this team has. It is absolutely there, but potential means nothing until it's turned into results. If the Nuggets go all the way, it will be because of progress that they hadn't made when play stopped in March.

Key Storylines:

Jokic is the best center in the league
At the end of last season, it was a battle between Jokic and Joel Embiid, but Embiid's injury struggles opened the door for Jokic to grab the top spot for himself. After a rough opening stretch to the season, he did just that. Jokic is the best passing big in the game, potentially ever, He's a very good rebounder, and he is as good as any center in the league at creating looks for himself. To put it simply, he's one of the best offensive weapons in the game. It's rare for a center to be the signature piece of an offensive system, but Jokic runs most of what the Nuggets do. He's smart enough to be solid defensively despite his questionable physical fitness, and it looks like he seriously trimmed down over the last few months. Watch out if those body changes made him a more explosive player. It was already hard enough to contain him.

Gary Harris falls off the Rocky Mountains
Harris gradually built up to a very strong 2018 over his first four seasons as a pro. He was playing like a clear starter, and he figured to be a big part of the future in Denver. The Nuggets had signed him to an extension through 2022 that summer, and it looked like the deal was going to be worth it. Harris has never been the same since. He regressed in 2019, and then he regressed again this season. There are still positives here, some defensive improvements chief among them, but Harris is nowhere near the overall player he was two seasons ago. For a team hoping to grow into title contention, that's a bit of a problem. To make matters worse, he continued to decline as the season progressed; January and February were his worst months of the year. Denver is a better team when Harris is playing well, but he's shown very few signs of life this season. Throw in a struggling bench, and you have the formula for Denver's slight decrease in quality from last season.

Still waiting for Murray's next step
Murray is set up to be Jokic's partner-in-crime in Denver, but he hasn't made the steps towards stardom that his teammate has. His third and fourth seasons were very similar, and they weren't elite. Murray is a fine player with decent scoring and playmaking ability, but there's a pretty wide gap in impact and production between him and the best point guards in the league. He's not all that close to being an All-Star, and being in that conversation has regularly been a requirement for the second option on title teams. Murray is by no means bad, and he's making slight improvements as he goes. There's just more stagnation than you'd like to see from the guy that's supposed to be a franchise cornerstone. He's stuck at pretty good, and he needs to be better than that.

Bol Bol and MPJ look to make an impact
The Nuggets have emphasized highly talented players that drop in the draft due to injury issues recently, and it's left them with two major talents in Bol Bol and Michael Porter Jr. The latter was the projected number one pick in the 2018 draft before he suffered through a rough back injury. Bol went down during his lone season at Oregon with a foot injury and has yet to play in a real game for the Nuggets during his rookie season. He's back now, and he was wildly impressive in his first scrimmage. It's not fair at all to expect that routinely when the games start to matter, but Bol is a freak athlete seven footer with elite potential as a playmaking, floor-spacing, rim-controlling big. That's a scary thought if he can stay on the court, which is unfortunately a rather big if. Porter Jr made 48 appearances this season, and he flashed his elite scoring and rebounding potential. He doesn't have the same injury potential as Bol given his body type, but he hasn't exactly been durable so far. Both players could be big pieces on a great team, but they're not there yet. They'll need to stay healthy and committed if they're ever going to reach that point. The good thing here is that Jokic is just 25. The Nuggets took these two because they can wait for them. They don't need someone to immediately step in. Denver is close to competing for titles, but they should be in that zone as long as Jokic is doing what Jokic does. There's no reason to rush things right now.

Unless the problems discussed above are suddenly fixed, I don't see it happening. The Nuggets are well on their way to developing a reputation as a great regular season team, but their ability to win more games than their quality would typically allow isn't one that easily translates to the postseason. Last year, Denver was 8th in expected record, 7th in SRS and 4th in wins. They were 10th in expected record, 9th in SRS, and 5th in wins this season. Again, they're developing into a very good regular season team, but it's a lot harder to punch above your weight with wins in the playoffs. We saw that last year when the Nuggets were taken to seven by the Spurs before falling to the Blazers, again in seven, in the second round. In fairness, the Blazers were pretty good last year, though well below a team like the Warriors, and it was the first postseason experience for Jokic, Murray, and a decent portion of the roster. It's certainly possible that the Nuggets have learned from last year. That doesn't change the fact that nothing about this team suggests that a title is coming. It's a really good basketball team that has been as good as pretty much anyone at winning with what they have. There's a reason that they're up here at 7 instead of some of the teams I've already gone through. They're just not elite, and I'd take the six remaining teams above them without much thought. I like the Nuggets in most possible first-round matchups, and they'll make it tough in the second round. They could even get over that hump with strong effort. I don't see them going any further as things stand.

Key Stats:

Nuggets 9th in offensive rating and 13th in defensive rating
Like Oklahoma City, Denver is good on both sides of the court. They're not elite at either aspect of the game, but they're not below average in one of the two either. Last year's team was 6th in offensive rating and 10th in defensive rating, so the Nuggets are following a similar theme here, albeit at a slightly lesser level of quality. The way they got to this point was a little strange though. Here's a quick look at how Denver ranked on both sides of the court each month, according to NBA.com –

| | | | |
| --- | --- | --- | --- |
| Month | Games Played | Offensive Rating Rank | Defensive Rating Rank |
| Oct | 5 | 16th | 14th |
| Nov | 12 | 23rd | 1st |
| Dec | 16 | 6th | 15th |
| Jan | 16 | 11th | 18th |
| Feb | 10 | 2nd | 22nd |
| Mar | 6 | 15th | 15th |
Some variation is normal here, but the Nuggets have been all over the place. They have, at various times, been the best defensive team in the league (with a poor offense), the second-best offensive team in the league (with a poor defense), and a thoroughly mediocre team on both sides of the court. There's a clear shift towards offense over the last few full months of the season, but the defense was clearly worse than it was at the beginning during that stretch. It's probably safe to say we're going to see a Nuggets team that's better at offense than defense in Orlando, but there's no telling how exactly they'll stack up on either end. It might also be worth noting that Denver was at its overall best in November (5th in net rating). It's hard to say anything definitive about that given the monthly variation in schedule, rest, and team health, but a renewed defensive focus might benefit the Nuggets in the playoffs.

I'll repeat a stat from above – Only seven, or sixteen percent, of NBA champions since the league expanded beyond 20 teams have finished outside the top five in SRS, and that's only happened once since 2007. This isn't a complete disqualifier for Denver, but it's a pretty strong piece of history working against them. Far more often than not, the champion is one of the five best teams in the league. The Nuggets are a few spots below that tier.

This tends to happen when your best player is 7'0" tall and 253 pounds. When you run your offense through that man, you don't do it fast. With the slimmer version of Jokic that we're seeing now, there's a chance that Denver picks up the pace a little bit. Don't expect a significant change though, as Jokic thrives on post touches and the pick-and-roll. Those things tend to develop slower than other actions, and Jokic is just a methodical player overall. That's clearly not having a negative impact on his production.

Nuggets 6th in assist percentage, 9th in turnover percentage
Jokic, Monte Morris, Murray, and Mason Plumlee all reached or surpassed an assist percentage of 20%. Among players that played at least 500 minutes, they ranked 18th, 53rd, 57th, and 73rd, respectively, in assist percentage. The unique piece that Denver brings here is the ability of their centers to pass. Jokic and Plumlee are first and fifth among centers in assist percentage. Only the Sixers, with Horford and Embiid at 6th and 7th, also have two centers in the top ten. The next closest team is the Heat, with Bam Adebayo in 2nd and Kelly Olynyk in 13th. At any point in the game, the Nuggets have a skilled passer manning the five spot. It's not often that a team can say that.
Murray and Will Barton are the only Nuggets to make more than 50% of their twos and 25% of their threes without the benefit of an assist. Murray's 65.7% assisted rate on threes is the lowest on the team, and only Morris (35.1%) and Barton (39.3%) make less than 40% of their twos off of assists. Murray, Jokic, and Porter Jr are the only other players to come in under 60%. There's not a ton of isolation going on here.
Denver can also add decent ball security to their offensive qualities. That tends to be a good thing for a team that passes the ball a lot. Jerami Grant, Morris, Torrey Craig, Garry Harris, and Barton all ranked among the top 25% in the league in turnover percentage, and Morris especially stands out given his role as the backup point guard. He was the only player in the league to play more than 330 total minutes with an assists percentage above 20% and a turnover percentage below 10%, and he was at 23.3% and 8.1%. He also played just over 1400 minutes.

Jokic ranked 9th here among the 86 players that took at least 12 shots per game, and Murray ended up right in the middle at 43rd. Plumlee made 61.7% of his shots on over four attempts per game, which is good for a spot just outside the top twenty in the league. Every major player outside of Harris, who shot 42% from the floor, was within 1% of the league-average 46% field goal percentage. The Nuggets are pretty good at making their shots.

Supporting cast struggles
The 2019 Nuggets were +1.9 per 100 possessions when Jokic sat. That's pretty good. For reference, it's better than this year's Lakers without LeBron (+0.1), this year's Clippers without Kawhi (+1.3), and this year's Celtics without Jayson Tatum (-1.5). All three of those teams are better with those players on the court than the Nuggets have ever been with Jokic, but Denver's bench helped to make up some of that difference last season. That didn't happen this year. The Nuggets were -0.6 per 100 possessions without Jokic, and that trend applied to all of Denver's best players – Murray (-0.7), Millsap (-0.7), and Barton (-1.2). That's a 2.5 point swing for Jokic's on-off splits, and when we're looking at a slight drop in performance like the Nuggets experienced this year, those few points can be a big part of the difference.
Last year, the only rotation player that had the Nuggets at an overall negative when he played was Trey Lyles (-0.2 per 100 possessions). This year, both Torrey Craig (-5.4) and Jerami Grant (-1.3) put Denver in a negative overall position. There were drops almost across the board among bench players in team plus-minus in their minutes. There are still some important pieces coming off the bench and playing supporting roles for the Nuggets, but the overall quality of the supporting cast took a pretty significant hit from last year to this one despite returning many of the same pieces.

Jokic maintains fantastic 2019 play
Jokic opened the year pretty poorly given his standards, but he recovered to match what he did in 2019. Last year, the big man scored 20.1 points per game, which ranked 29th in the league. This year, he scored 20.2 points per game, which was good for 27th. He averaged 10.8 rebounds per game last year (11th) and 10.2 per game this year (9th). He dished out 7.1 assists per game in 2019 and 6.7 this year. Both were clear bests among centers. There were small boosts in efficiency – FG% up 1.7 percent to 52.8% and 3PT% up 0.7% to 31.4% – but the overall numbers are very similar. Jokic also posted 12 triple-doubles for the second year in a row, though he did it in fifteen less games this time around. The advanced metrics are a little lower but still relatively elite. This was a good season for the Serbian.
Jokic has now topped 6 assists per game three years in a row. Wilt Chamberlain is the only other center in league history to do it even once. He did it twice, though he topped Jokic's best mark in both of those seasons. Jokic, however, has the edge in assist percentage. He's the only center in league history to top 30% over a full season, which he has now done twice. Wilt, in his two best passing seasons, was in the low 20s. Jokic has an argument to be considered the best passing center of all-time, and he's still just 25.
He finished 4th in the league in VORP, 7th in win shares, and 8th in BPM. He was 18th in win shares per 48 and tenth in PER. Jokic isn't just the best center in the league. He's one of the best players from any position.
One more note – Jokic was 3rd in the league in points per game out of the post up, trailing only Joel Embiid and LaMarcus Aldridge. Of the forty-nine players that took at least one shot out of the post up per game, only Embiid, Brook Lopez, John Collins, Eric Paschall, and Andre Drummond scored more points per possession than Jokic (1.06), who trailed only Embiid, Aldridge, Anthony Davis, and Carmelo Anthony in field goal attempts out of the post up per game. In that group that took at least one shot out of this look per game, only Drummond, Khris Middleton, Paschall, Giannis Antetokounmpo, and Lopez made a higher percentage of their looks from the post up than Jokic. Look for him to get plenty of post touches.

Does Murray need to be better?
There's absolutely nothing wrong with Jamal Murray as a starting NBA guard. He averaged 18.8 points per game, topping 16 for the third consecutive year. He averaged 4.8 assists for the second year in a row, which is a decent number to produce alongside Jokic. He also averaged 3.9 boards per game in his third straight year centered around 4 rebounds per game. Only twenty-seven players averaged 18, 4, and 4 this season, and Murray is just three rebounds off of the pace needed to join that group. He's not the most efficient shooter (34.5% from deep this year and roughly average across his career), but he shoots often enough (5.5 attempts per game) to keep defenses honest. He has the stroke (88.2% from the line in his career) to be better. The Nuggets were 6.7 points better per 100 possessions when Murray played.
He's a good player. He might even be good enough for this team to win a championship at some point, but it feels like he's going to need to do a little more to get there. If we take a look at the second best players on this year's top contenders, Murray falls a little short –

| | | | | |
| --- | --- | --- | --- | --- |
| Player | PER | Win Shares Per 48 | BPM | VORP |
| Anthony Davis | 28.2 | 0.262 | 8.5 | 5.0 |
| Khris Middleton | 21.4 | 0.214 | 4.4 | 2.7 |
| Kemba Walker | 20.2 | 0.163 | 4.7 | 2.7 |
| Paul George | 20.5 | 0.153 | 4.5 | 2.0 |
| Pascal Siakam | 18.7 | 0.133 | 2.2 | 2.0 |
| Russell Westbrook | 21.5 | 0.109 | 1.8 | 1.8 |
| Murray | 17.5 | 0.111 | 1.1 | 1.4 |
First note – Siakam is the most productive Raptor, but he falls short against Kyle Lowry in three of these four categories. He's the best comparison here for Murray. Both Jayson Tatum and Walker could have been selected for the Celtics.
Second note – Murray falling short against the best of the best shouldn't be much of a stain on him, but it's not ideal for Denver's title hopes, especially given their bench issues.
Only Siakam and Westbrook are all that close to Murray here, and both also have a clear edge in production over Denver's point guard. Both Davis and LeBron are better than Jokic. The Bucks have the MVP, a second option that was arguably one of the top ten players in the league this season, and potentially the deepest team in the league. The Clippers have Kawhi and George, who put up these numbers despite continuous injury problems, to go along with a deep supporting cast. The Celtics have two versions of Walker's impact in Walker and Tatum, and they also have Gordon Hayward. The Raptors have Siakam, Lowry, experience, and a deep cast of cutthroat defenders. The Rockets just have two of the most productive players in the league and a supporting cast that exists to space the floor around them. The Nuggets, like Murray, are good. They're just not elite. It's hard to win a title when that's the case.

Here's a look at how Harris has devolved over the last three seasons –
| | | | |
| --- | --- | --- | --- |
| Stat | 2018 | 2019 | 2020 |
| PPG | 17.5 | 12.9 | 10.4 |
| Points per 36 | 18.3 | 16.2 | 11.8 |
| APG | 2.9 | 2.2 | 2.1 |
| Assists per 36 | 3.0 | 2.8 | 2.4 |
| RPG | 2.6 | 2.8 | 2.9 |
| Rebounds per 36 | 2.7 | 3.5 | 3.3 |
| SPG | 1.8 | 1.0 | 1.4 |
| Steals per 36 | 1.9 | 1.2 | 1.5 |
| FG% | 48.5 | 42.4 | 42.0 |
| 3PT% | 39.6 | 33.9 | 33.3 |
| 3PA per game | 5.9 | 4.2 | 3.8 |
| PER | 16.6 | 12.2 | 9.7 |
| Offensive Win Shares | 3.9 | 1.1 | 0.5 |
| Defensive WS | 1.5 | 1.5 | 1.7 |
| WS | 5.5 | 2.6 | 2.2 |
| WS per 48 | 0.114 | 0.076 | 0.059 |
| Offensive BPM | 1.0 | -1.2 | -2.8 |
| Defensive BPM | -0.2 | -0.4 | 0.4 |
| BPM | 0.8 | -1.6 | -2.4 |
| VORP | 1.7 | 0.2 | -0.2 |
Harris has gotten slightly better as a defender and a rebounder. That's it. The drops in his offensive game are enormous, and he's nowhere near the player he was just two years ago. It's a drop that makes very little sense given that Harris isn't even 26 yet. It happened right when his $84 million extension kicked in, which is never a good look. I wouldn't blame this solely on the money, but it's an unfortunate coincidence at the very least. On the bright side for Denver, Harris wasn't very impressive last season either, when this current core made the playoffs for the first time. They finished as the 9 seed in his best season. In other words, he's not the engine that makes this team run. He's also still a part of Denver's best lineups, though that's likely for lack of a better option rather than something that Harris is doing himself. Regardless, it would still be a lot easier to feel good about Denver's title chances if they had 2018 Harris on the 2020 Nuggets.

Barton steps up, performs at his best
Will Barton didn't blow away his past seasons this year, but he did match or come close to his previous career bests all at once. Let's run through the numbers –
PPG: 15.1, career best is 15.7
APG: 3.7, career best is 4.1
RPG: 6.3, new career high by 0.5 rebounds
SPG: 1.1, new career high by 0.1 steals
BPG: 0.5, career best is 0.6
FG%: 45.0, career best is 45.2%
3PT%: 37.5 on 5.0 attempts per game, previous career best was 37% on 5.2 attempts per game
PER: 15.7, had topped this with 16.0 and 16.2 in past seasons
Win Shares per 48: 0.113, new career high by 0.002 win shares
Offensive BPM: 1.2, career best is 1.6
Defensive BPM: -0.1, career best is an outlier at 1.1. This was his third-best season here and within 0.1 points of being his second best
BPM: 1.2, new career high by 0.1 points
VORP: 1.5, on pace to be within 0.1 of his previous career best (2.1) over a full season
Barton didn't show us anything that we hadn't seen before, but he did show all of his best aspects at once. That's a good thing for sustainability, and it's a good thing for the Nuggets, who were 7.2 points better per 100 possessions when Barton played. That's the best mark on the team. Barton doesn't necessarily have the hype, but he was as important as anyone to Denver's success this season.

Paul Millsap still providing benefit at 35
Millsap isn't the player he once was, but he's still a hugely impactful piece. Barton, Murray, Millsap, Jokic, and Harris played 735 minutes together. No other five-man lineup even reached 200 minutes for the Nuggets, and those five produced a net rating of 7.7 in those minutes. Over the course of a full season, that would have trailed only the Bucks. The four four-man variations of that line-up that feature Millsap all produced a net rating of 8.0 or better in roughly 800 minutes each. The Millsap-Barton-Jokic-Harris and Millsap-Barton-Jokic-Murray foursomes both topped a net rating of 9.0, which, again, would only fall behind the Bucks over a full season.
Millsap is still a solid rebounder next to Jokic (5.9 per game), and he hit an incredible 44% of his threes this year on 2.5 attempts per game. He's going to regress to the mean at some point there, but he still provides decent floor spacing at his typical shooting level (34.3% career average). He's just a smart and effective player on both sides of the court. The problem for Denver is that Millsap's career likely isn't long for this world. He only played 44 games this season, and he played the lowest amount of minutes per game (24.4) that we've seen from him since 2008. He was still a clear positive, but his numbers are trending downwards, which tends to happen for guys that turn 35. His contract expires at the end of the season, and Denver's going to be in a tough spot. On the one hand, you have a proven but fading commodity in Millsap. On the other, you have two very promising but completely unproven talents in Porter Jr and Bol. Handing the reins to those two without any sort of insurance plan is a little risky for a team that's chasing titles. For that reason, it wouldn't be surprising to see Denver try to bring back Millsap for another year. Hopefully he has another run left in him.

Plumlee provides solid play behind Jokic
Mason Plumlee is one of the better backup centers in the league. His 2.4 assists per game ranks tenth in the league among all centers, and he trails only Jokic and Bam Adebayo in assists per 36 minutes. Being able to go from one elite passing big to another is huge, as Denver is able to maintain a major part of their offensive system throughout the game. He rebounds at a good rate, coming in only 0.1 rebounds behind Jokic per 36 minutes (11.4 to 11.3), and he does what any good backup center does – finish at the rim. Plumlee made 76.7% of his shots from within three feet of the basket.
He also trails only Jokic in Denver in defensive BPM, and he ranked fourth on the team in VORP behind Jokic, Barton, and Murray. Plumlee and Jokic only played 68 minutes together on the season, so the Nuggets do tend to take a slight drop in +/- when Plumlee plays. That doesn't mean he's not valuable to what Denver does. They're still positive overall when he's on the court.

Morris plays the backup point guard role well
Morris and Plumlee, off the bench, solidify two of the most important positions for Denver across all forty eight minutes. That's important, and it's a key part of this team's success. I talked about Morris's ability to set up others without turning the ball over above, and that's a great feature to have as a backup point guard. He had 5.11 assists for every turnover. Only Tyus Jones (5.18) was better among regulars across the league
Morris shot a solid 37.5% from deep on 2.2 attempts per game, and he was even better from three last year (41.4%). He's missed zero games over the last seasons. It doesn't get much more dependable than Monte Morris.

Grant helps space the floor, cover some of Millsap's minutes
The Nuggets brought in Grant, a power forward, last summer, and it's likely that Millsap's rising age had something to do with it. He played 26.6 minutes per game off the bench, covering both of the forward positions behind Millsap and Barton with Torrey Craig (SF) and Porter Jr (PF). Grant played more than 30% of his minutes at each forward spot. That type of versatility is nice to have, and he also shot 40% from deep on 3.4 attempts per game, topping 39% for the second season in a row. Spacing, like versatility, is a key commodity in the league, and Grant brought both to Denver. He wasn't great overall, and the Nuggets were actually -1.3 per 100 possessions when he played. That's not ideal, but some of that can be attributed to the time that he spent on the court without the starters in the game. Grant wasn't fantastic, but he did bring enough to the table to play a big role. He has a $9.3 million player option for next year, and the Nuggets could be in quite a bit of trouble if both he and Millsap walk.

Torrey Craig is your prototypical defensive-minded player with serious offensive limitations.
On defense, he brings a decent amount of versatility, and he can hang with a lot of wings. Those are valuable things. Craig can't do much offensively – he's never averaged more than 5.7 points or 1.0 assists per game and has topped out at 33% from deep – but that's not what he's getting paid for. Overall, his numbers are very similar to the ones he produced last season. One change – the Nuggets were far worse during Craig's minutes in 2020. The 2019 Nuggets were +3.3 per 100 possessions when Craig played, which was only 0.6 points worse than the team was without him. Given his role as a bench player that often played with other bench players, that small drop was easily excused. This year, Denver was -5.5 per 100 possessions in Craig's minutes, a mark that was 11.7 points worse than their time without him. It's a change that doesn't make much sense. Very little changed over the past year with both Craig's stats and the team around him. Outside of a 2% increase in field goal percentage and a noticeable decrease in the time Craig spent at SG, there's really nothing that changed at all. The Nuggets were just a lot worse with him on the court, and his role took a bit of a hit as a result. I'm guessing that will change in Orlando. Trends without clear explanations don't tend to last, and Denver was 10 points better per 100 possessions when Craig played last postseason. He might end up in a bigger role once play resumes.

Porter Jr flashes potential
At his best this season, MPJ spent January playing just over 20 minutes per game, during which he averaged 12.3 points and 6.9 boards and shot 48% from deep on three attempts per game. He has the ability to score from all over the floor and rebounds at a good level, and he was really starting to pick it up before he suffered an ankle injury on the last day of January. Even though he came back after the All-Star break, he was never quite the same for the rest of the season. Now, four months later, that ankle is healed up. Porter will be looking to build on the momentum that he built up last winter, and, given that Grant and Craig haven't exactly been spectacular, there will be minutes for him. There's still work to do, especially defensively. There's also the small matter of his rather scary injury history. With that said, there's no questioning the potential here. If the Nuggets are going to grow into a true championship contender, Porter's ascension will likely be a major cause.

We know very little about Bol
Bol has plenty of potential, but there's just no way of knowing how he's going to perform in actual NBA games. Scrimmages don't mean anything in that regard. He has the chance to be a great passer, shooter, and rim protector, but it's impossible to project what he's going to show this summer.