An Apology to the Celtics and Jaylen Brown
3 min read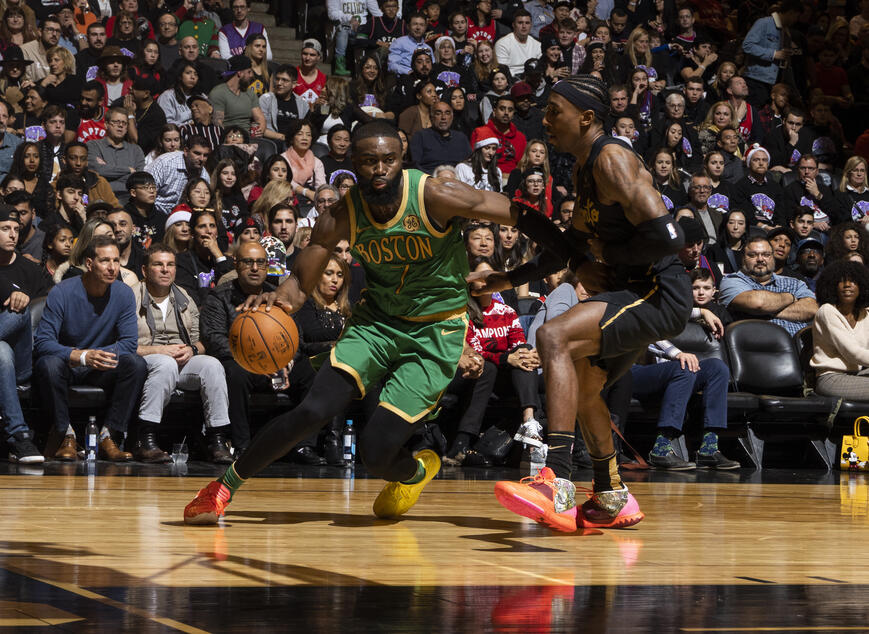 I have to admit something. I laughed when the news broke that the Celtics gave Jaylen Brown a four-year, $115 million contract extension. It felt like a gross overpay for a guy I did not believe would ever become a true All-Star player. I was ready to come on this site and bash the contract. I just didn't see any improvements from year two to year three, which had me super negative on his potential. Brown was the 3rd overall selection in 2016, and is still only 23-years-old. I should have been more patient with such a young player. Not only does Brown look like a future multiple time All-Star, but he could make the team this season. Brown has taken his game to the next level this season, especially as of late.  I would love the chance to personally tell Danny Ainge and the Celtics front office how wrong I was.
All of the statistics are up for Jaylen Brown in year four.  After averaging 13.2 points per game last season, he's up to 20.2 this season. His true shooting percentage has skyrocketed from 54.7% to 61.4%, and his three-point percentage has gone from 34.4% to 39.1%. This jump to becoming an elite NBA shooter is real. According to Synergy Sports, Brown is averaging 1.253 points per possession in spot up situations. That is good for the 91st percentile of all NBA players.  Last season, he was only averaging 1.038 points per possession in spot up situations (64th percentile). He's also become one of the better pick-and-roll ball handlers in the league. Brown is averaging 1.034 points per possession in these situations, good for the 88th percentile.  A year ago, he only averaged 0.845 points per possession (56th percentile). He looks like a legitimate star and a capable sidekick for Kemba Walker. Coming into this season, I assumed that Jayson Tatum would be the Celtics second best player. I don't want to take anything away from Tatum. Tatum is putting together a great season at 21-years-old, but right now the Celtics second best option is Jaylen Brown.
Not many active players have put together seasons like Brown has at 23-years-old.  According to Basketball Reference, only nine other active players have averaged over 20 points per game with an assist percentage over 11% and a total rebound percentage over 11%. The nine players? Karl-Anthony Towns, Nikola Jokic, LeBron James, Joel Embiid, Kevin Durant, Anthony Davis, DeMarcus Cousins, Carmelo Anthony, and Giannis Antetokounmpo. Only six other active players have averaged over 20 points per game while shooting better than 38% from deep at 23-years-old. The six players? Karl-Anthony Towns, Damian Lillard, Kevin Durant, Vince Carter, Devin Booker, and Bradley Beal. Only two other active players have averaged 20 points per game with a true shooting percentage above 60% and over 36% of their field goal attempts coming from deep. The two players? Bradley Beal and James Harden. All of these scenarios put Brown in elite company.
You can now count me as a Jaylen Brown stan. He has truly become one of the best wings in the Eastern Conference. The Celtics will need Brown to continue his elevation towards stardom if they are going to be legitimate contenders in the Eastern Conference this season and beyond. The sky is the limit for the 23-year-old.