The Battle for the Eighth Seed
6 min read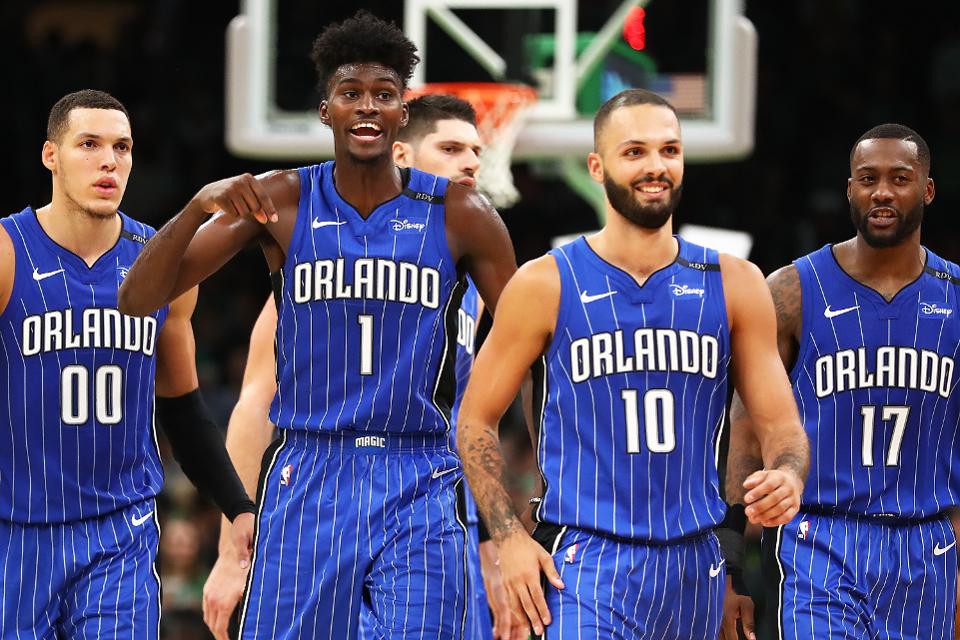 BY JOSH GORDON
Welcome to The Eighth Seed, a weekly article that will analyze the current eighth seed in each NBA conference, evaluating what they will need to do to remain in playoff contention. I will make predictions about whether these teams should be expected to remain in the eighth seed for another week based on their strength of schedule, injuries, advanced stats, etc, or if they should be expected to rise or fall.
Eastern Conference: Orlando Magic (16-19)
Injuries: 
Al-Farouq Aminu (Torn Meniscus; no timetable for return) – Injured on 11/29/19
Michael Carter-Williams (Shoulder; no timetable for return) – Injured on 12/20/19
Jonathan Isaac (Knee – severe sprain and bone contusion; Out for at least two months) – Injured on 1/1/20
Relevant Standings:
Nets (16-17) 13.5 Games Back

Magic (16-19) 14.5 Games Back

Hornets (14-23) 17.5 Games Back
Upcoming Schedule:
Sat. 1/4: Home vs. Utah Jazz (22-12, 6th in the West)
Mon. 1/6: Home vs. Brooklyn Nets (16-17, 7th in the East)
Wed. 1/8: Home vs. Washington Wizards (10-24, 13th in the East)
Fri. 1/10: Away at Phoenix Suns (14-21, 10th in the West)
Individual Statistics (Jonathan Isaac):
In just his third season in the league, Jonathan Isaac has emerged as a candidate for Defensive Player of the Year. However, after spraining his knee on January 1, Isaac will be out until at least the beginning of March. This is a gap which the Magic need to fill in order to remain competitive.
This season, Isaac is in the top 10 in the NBA in many defensive categories.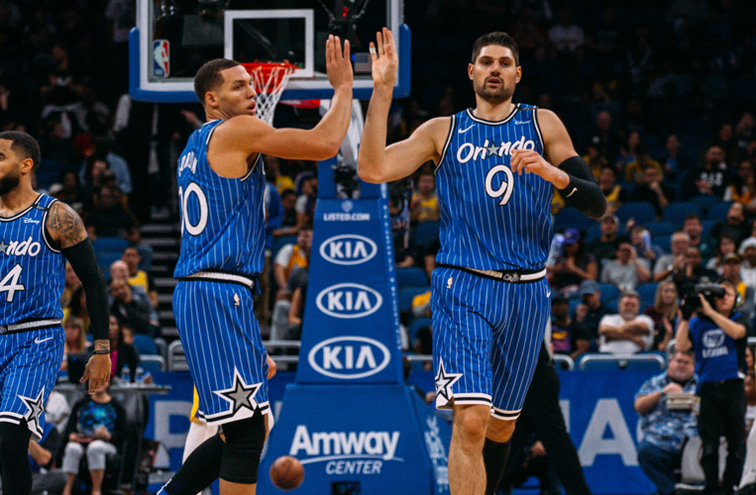 He is second in defensive box plus/minus (A box score estimate of the defensive points per 100 possessions a player contributed above league-average player, translated to an average team) at 5.0. He is 4th in blocks per game with 2.4, total blocks with 78, and block percentage at 7.5%. This is on pace to be the second highest block percentage in a season for a non-center in NBA history (at least 30 games). His defensive rating this season is 100.6, good for 6th in the league and he is 9th in defensive win shares with 1.9 through 32 games.
He also ranks 11th in steals per game with 1.6 per game and 65.38% of his blocks are recovered by the Magic. Isaac has started every game he played in this season and ranks 3rd on the team in PER with 17.37. This is a very tough loss for an inconsistent Magic team. If the Magic can stay in playoff contention, Isaac is expected to return with time left in the regular season, which would be a positive factor for them heading into the playoffs.
Team Statistics:
As a team, the Magic are second in blocks per 100 possessions and steals per 100 possessions. They are also seventh in opponent turnover percentage at 14.0%.  However, the Magic have strengths even without Isaac in the lineup. They rank second in lowest turnover percentage in the NBA at 11.5% and second in fewest fouls given per game. 
The Magic are three games below .500, which means they clearly have struggled in many areas this season. They have the second lowest effective field goal percentage at 49%. They also have the 6th lowest offensive rating at 105.5 where the league average is 109.2. Although they do not foul much, they do not draw many fouls either, as they are fouled less than all but two teams. 
Overall, statistically speaking, the Magic have struggled offensively, but thrived defensively. In order to maintain their standing as a playoff team, they will need to become more aggressive on offense and start scoring more efficiently. If they are able to continue producing defensively at a high level despite injuries, then they should be in playoff position come April.
Final Overview:
Without Jonathan Isaac (who is averaging 1.6 steals per game and 2.4 blocks per game), other players must step up defensively. In Friday's game, Markelle Fultz recorded 6 steals against the Heat. Additionally, the team as a whole allowed just 6 points in the 4th quarter to close out a 20 point victory against the 3rd ranked Heat. If they can keep up this strong defense in Isaac's absence, then the Magic should stay competitive in the Eastern Conference playoff race.
With a fairly easy schedule, the Magic have a good chance to win at least three of their four games this week and potentially move up to the 7th seed, passing the Nets who they play this week. Outside of the Magic, the Nets face the Raptors, the Thunder, and the Heat, all teams with winning records. If the Magic can beat the Nets at home and defeat the Suns and/or the Wizards, I can see them passing the Nets in the standings.
Prediction: Magic moves up to 7th seed
Western Conference: San Antonio Spurs (14-19)
Injuries: 
Dejounte Murray (Personal; Out for Saturday 1/4)
Relevant Standings:
Thunder (19-15) 8.5 Games Back

Spurs (14-19) 13.0 Games Back

Trail Blazers (15-21) 13.5 Games Back

Suns (14-21) 14.0 Games Back

Timberwolves (13-21) 14.5 Games Back

Kings (13-22) 15.0 Games Back

Grizzlies (13-22) 15.0 Games Back
Upcoming Schedule:
Sat. 1/4: Away at Milwaukee Bucks (31-5, 1st in the East)
Mon. 1/6: Home vs. Milwaukee Bucks (31-5, 1st in the East)
Wed. 1/8: Away at Boston Celtics (24-8, 2nd in East)
Fri. 1/10: Away at Memphis Grizzlies (13-22, 13th in West)
Individual Statistics (DeMar DeRozan):
DeMar DeRozan has certainly regressed since joining the Spurs last season. From his 2015-16 season to his 2017-18 season with the Raptors, his average VORP (value over replacement player) was 2.3. This season, his VORP is just 0.6. He also averaged 10.1 win shares per 82 games played during his final three years with the raptors, but last season he only finished with 6.7 per 82 games and he is on pace to have 7.0 win shares per 82 games this season.
In order for the Spurs to remain in playoff contention, DeRozan will have to pick up his game. He currently has a career high 52.3% field goal percentage and 52.8% effective field goal percentage. However, he also has a career high 11.8% turnover percentage and a career low 1.7% offensive rebound percentage. Moving forward, DeRozan, who leads the Spurs in points and minutes per game, will need to limit his turnovers and be more aggressive in order to be the leader the Spurs need.
Team Statistics:
The San Antonio Spurs have made the playoffs in each of the past 22 seasons, all under coach Gregg Popovich.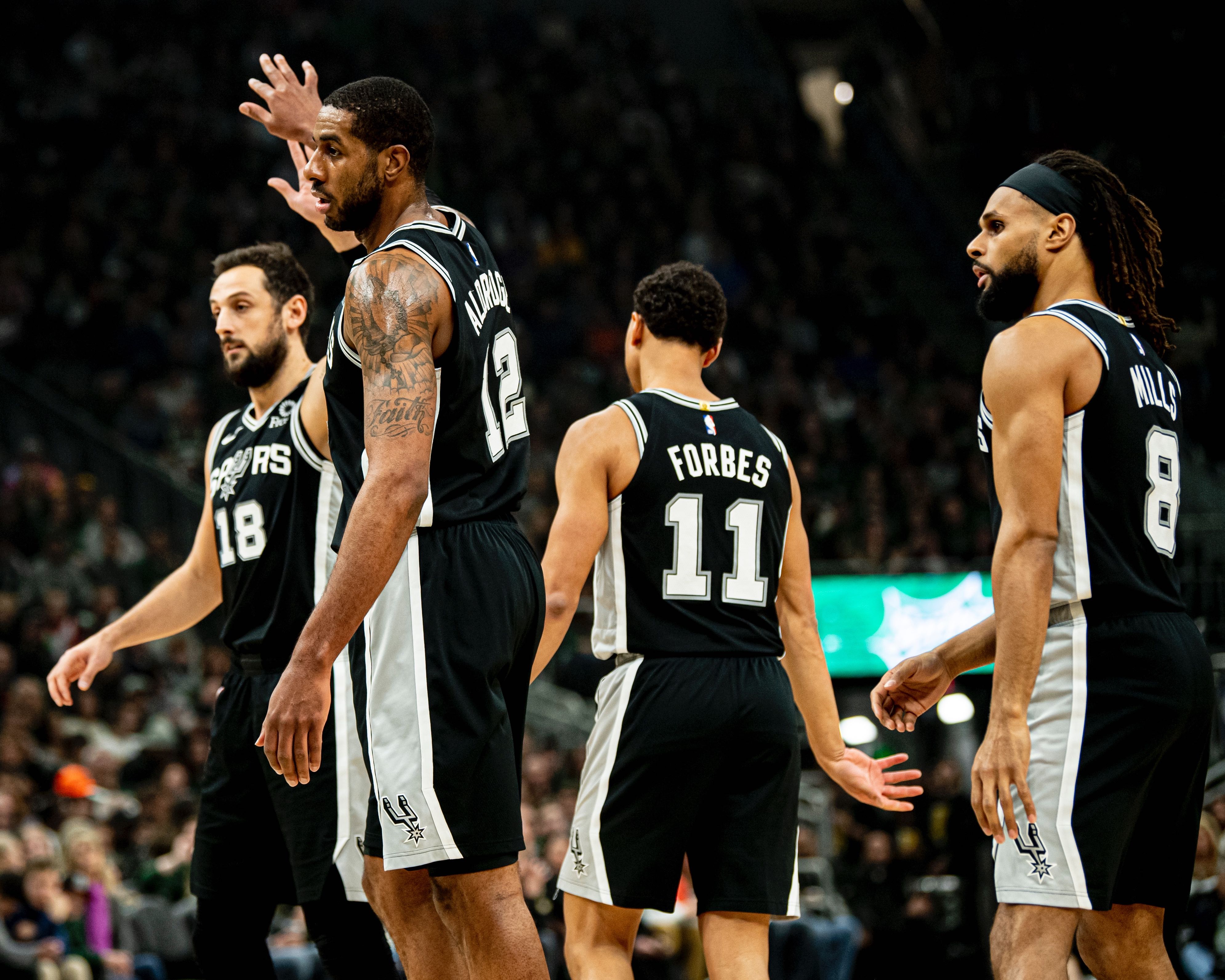 During this run, which is the longest active playoff streak in all North American sports leagues, the Spurs have won five championships. This season, however, the Spurs are on the fringe of even making it to the playoffs. Currently sitting as the eighth seed in a top-heavy Western Conference, the Spurs are still fully in the playoff consideration despite their 14-19 record. There are few positives that this team has encountered so far this season and many negatives that they need to fix in order to extend their NBA-best playoff streak.
This team is being out-hustled in many aspects with the lowest opponent turnover percentage in the NBA at 11.2% and the sixth lowest offensive rebound percentage at 21.2%. They have the eighth fewest deflections in the league at 13.7 per game where the median is 15.3 per game. The Spurs are just average in percentage of loose balls recovered ranking twelfth offensively and seventeenth defensively. They are only 20th in assist percentage for 2-point field goals.
They do have some positives that can be built on to improve their chance to make the playoffs again. They have the fourth lowest turnover percentage at 11.7% and 5th highest defensive rebound percentage at 79%. Their assist percentage on 3-point field goals is 88.7%, good for third in the NBA. The Spurs need to keep up these numbers and hustle to get offensive rebounds and force more turnovers, or else they will not make the playoffs in a competitive conference.
Final Overview:
In their game against the Thunder on January 2nd, the Spurs had just one steal and eight turnovers. The Spurs have a very difficult schedule this week, facing the top team in the NBA two times in a row before taking on the Celtics, who have the third best record. I see the Grizzlies as their only chance to win, and even they are very much still in contention to claim the eighth seed in the West, only 2 games back from the Spurs. There will certainly be a lot of movement in the eighth to thirteenth seeds in the Western Conference, with many teams facing off in the coming days. The Spurs would need a major upset in order to remain in the eighth seed after this week.
Prediction: Spurs move down to 10th seed