2019-2020 NBA PREVIEW: Awards
4 min read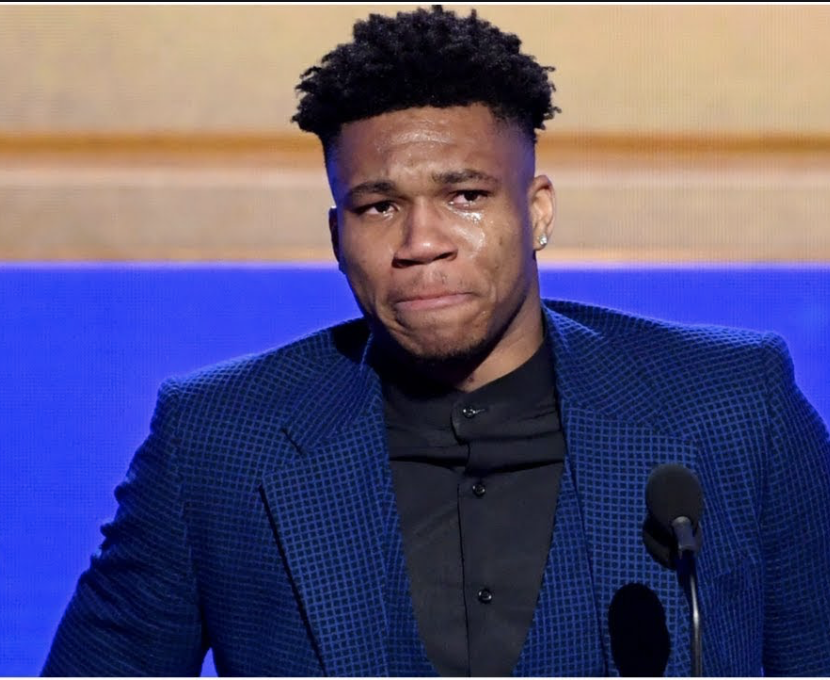 Most Valuable Player will be… Giannis Antetokounmpo. He won it last year, and he might be even better this year. If the Bucks run away with the East, it might be his to lose. Steph Curry could absolutely win it as the major offensive weapon for the Warriors. If he carries Golden State to a top three seed, he will be adding another trophy to his collection. Joel Embiid stands a small chance if the Sixers take off and topple the Bucks. Nikola Jokic could win it if the Nuggets navigate the West and end up with a top seed, but it's hard for me to see him getting it over Giannis and a few other guys. Lebron, Anthony Davis, Kawhi, and Paul George probably won't play enough to win it. James Harden didn't win last year despite carrying an historic load. With Westbrook in town, that load likely shrinks at least slightly. 
Defensive Player of the Year will be…Draymond Green. He's gunning for it, and he will probably deserve it if the Warriors are good defensively despite all of the new pieces. This could be the year for Giannis Antetokounmpo. He basically does everything on defense. Rudy Gobert will always be up for this award. He probably takes it if Green doesn't play with his feet on fire. Anthony Davis is just as good as these guys, but he will need to stay healthy and really take charge of the Lakers's defense to win this. 
Most Improved Player will be…Gordon Hayward. Hayward essentially performed at half of his peak level last year. If he can return to his pre-injury form, which is a significant if, then he will likely help the Celtics make some noise this year. He's the pick here because he has a proven history of playing at a much better level. Lonzo Ball and Brandon Ingram could make big jumps in new settings. Marvin Bagley III is worth keeping an eye on in Sacramento. Zach Collins could step into a major role in Portland with Jusuf Nurkic out. Justise Winslow and Bam Adebayo will need to take some steps to take the Heat where they want to go. Markelle Fultz was drafted with the first pick for a reason, even if he hasn't shown it yet. Ben Simmons could take this with a career year and any sort of game from deep. 
Rookie of the Year will be…Zion Williamson.  I think he's the best player in this group, and he's in an almost perfect situation where he won't need to step beyond his comfort zone until he's able to do so. Michael Porter Jr. has the talent to win this if he can carve out a big enough role in Denver.  Ja Morant and RJ Barrett should be studs at some point, but they could struggle early with such huge roles as rookies. DeAndre Hunter could win this if he's able to take his shot-creating ability to the NBA right away and lift up the Hawks's terrible defense. I don't think Jarrett Culver will produce enough statistically to win this, but he will have the chance to contribute from day one in Minnesota. Darius Garland has kind of flown under the radar here, but he could have a big offensive year in Cleveland if he's able to adjust to the next level. Tyler Herro could also light it up in Miami. Brandon Clarke is very good, and most of his skills should translate fairly easily. He will need to really go off to have a chance here, especially in what will likely be a bench role. 
6th Man of the Year will be…Lou Williams. He's gotta be the favorite. Montrezl Harrell is another Clipper to watch. These two are great off the bench. Kyle Kuzma will likely come off the bench, and he could win this if he takes some strides. Spencer Dinwiddie could have a big scoring year in Brooklyn. Joe Ingles will probably come off the bench, though he likely won't produce enough statistically to keep up with these guys. It doesn't feel like there's a ton of competitors here. 
Coach of the Year will be…Gregg Poppovich. There are going to be plenty of teams fighting for the 8 seed. If Poppovich leads his team to the playoffs in what may be one of his last years, he should get the nod. Luke Walton, Alvin Gentry, and Rick Carlisle could take this if they lead their team to the playoffs. Whoever leads their team to the 1 seed in the West will have a shot. Terry Stotts, Quin Snyder, and Steve Kerr would probably get the most respect for doing it. Brett Brown will have a very good chance if the Sixers take the one seed in the East. Eric Spolestra will also be in the running if the Heat take a good seed.  
Front Office of the Year will be…Clippers. They went out and signed two top 10 players. That alone should be enough to win this, but they also brought in few good role players. Bucks could win this for doing a little bit of reorganizing around Giannis and preparing the team for a title run. Sixers retooled for a title run as well. Lakers finally pulled off the Anthony Davis move, but their inability to do much in free agency will count against them here. The Jazz retooled too and could go all the way.