2019-2020 NBA PREVIEW: Playoff Predictions
5 min read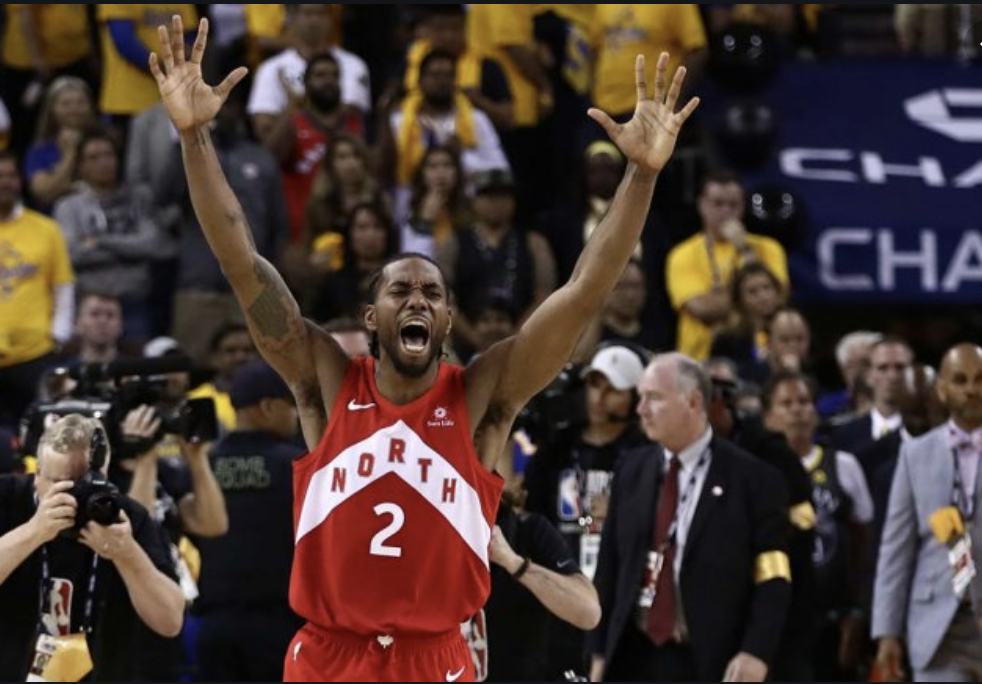 (Matchups based on regular season seeding predictions)
East: 
Bucks over Pistons in 4
The Bucks swept the Pistons without Malcolm Brogdon last year. They didn't lose anyone else of major consequence and made some nice additions this offseason. The Pistons did too, so both teams should be slightly better. The result should still be the same.
Sixers over Magic in 5
The Sixers's talent took over after early struggles against the Nets in the first round last year. Something similar should happen here. I like the Magic, but I don't see how they do more than steal a game or two against the Bucks or Sixers. Any major playoff success for Orlando will likely lie in rising above the 7 seed.
Celtics over Pacers in 6
The Celtics swept the Pacers last year. Victor Oladipo missed the series, and both teams are now very different. The presence of Oladipo should make this series harder for Boston, but the Celtics have the talent edge and don't seem to have any chemistry concerns. They should have enough to move on.
Raptors over Nets in 6
Kyrie Irving, Caris LeVert, and Spencer Dinwiddie will make enough plays to take a game or two. The Raptors have been here before and their defense should be more than enough to comfortably take this series. Pascal Siakim and Kyle Lowry, along with Fred VanVleet, can make a few plays of their own too. 
Bucks over Raptors in 5
This is a major revenge series for the Bucks. Giannis Antetokounmpo doesn't allow this to go more than 5, and the Raptors no longer have one of the few guys who can potentially limit him. Fred VanVleet nightmares will haunt Bucks fans if this series happens, but these two teams were pretty evenly matched last year. It's hard to see a Toronto team that lost its best player and another starter taking the series again this year. 
Sixers over Celtics in 5
This would be the highly anticipated Al Horford revenge series that has the league buzzing. The Sixers will have too much talent and size for the Celtics down the stretch unless Gordon Hayward and Jayson Tatum look like stars. The best bet for the Celtics is to completely dominate Philadelphia's bench, much like Toronto did last season. I'm not betting on that being enough to win 4 out of 7, even if Boston's bench guys can really step up,  
Bucks in 5
The Bucks are deeper. They will have the best player on the court, and they have a team perfectly fit to his style. The Sixers probably don't have the shooting to win this. They can throw bodies at Giannis defensively, but he saw that last postseason. He's been in the gym all summer working to fix the problems it caused. Bucks had the edge on Toronto last season until Kawhi and VanVleet took off. The Sixers will need similarly great performances to compete. 
West:
Rockets over Spurs in 5
The Rockets have the clear talent edge here. That, along with Mike D'Antoni being a pretty good coach himself, will be enough despite Gregg Poppovich's ability to lift his teams. The Spurs could take a series against a few of the teams above them in the West. The Rockets are not one of those teams.
Clippers over Warriors in 6
This is going to be a lot of fun if it happens, but the Clippers have too much depth and defense for this version of the Warriors. Steph Curry, Draymond Green, Klay Thompson, and D'Angelo Russell can keep the Warriors in every game, but they can't do everything. The Clippers should have enough bodies to slow down Curry and Russell's playmaking, and the rest of the guys can't pick up the slack. 
Nuggets over Lakers in 6
This is not the weakened East that Lebron carried his last Cavs team through on the way to the NBA Finals two years ago. This is not the same Lebron either, as he's shown signs of decline. To win, the Lakers will need James at full throttle and a great performance from Anthony Davis. I have a lot less trust in that now than I did a year ago, and the Nuggets are ready to finally take off after a disappointing playoff run last season. Nikola Jokic and the strong depth of this Nuggets team is going to be too much for the Lakers down the stretch of games. Kyle Kuzma's emergence as a breakout star might be a necessary outcome for the Lakers this year. 
Jazz over Blazers in 7
I really like both of these teams, and if Jusuf Nurkic is back and operating at full capacity, this could really go either way. Terry Stotts and Quin Snyder are both great coaches, and they have some really good pieces at their disposal. The Jazz are probably slightly more well-rounded after adding Mike Conley and Bogdan Bogdanovic. That, along with homecourt, gives them the edge. Last year taught us to never count out Dame and C.J. in a playoff series though.  
Rockets over Jazz in 6
The Jazz's inability to get past the Rockets in past years is the main reason for their offensive overhaul. They get closer, but the Rockets are still the better team. Russell Westbrook adds a new wrinkle, and he can lock down either Conley or Donovan Mitchell. Eric Gordon and PJ Tucker will take the other and Bogdanovic. James Harden makes Rudy Gobert's defense less impactful, and Clint Capela limits Gobert offensively, The Rockets are Jazz killers. 
Clippers over Nuggets in 7
This would be a battle between teams led by stars with a ton of really good supporting players around them. These are probably the two deepest teams in the league, with Milwaukee right up there with them. Paul George is the x-factor here, and he gives the Clippers the little extra lift and star power they need to move on in what should be a wildly entertaining series.
Rockets over Clippers in 6
The brilliance of the Warriors overshadowed just how good this Rockets team has been. They went out and got better, and they finally get to reap the rewards of the great team they've built. Harden will have an all-time great series, and Westbrook will take advantage of some opportunities around him. The Capela pick-and-roll will expose the lack of rim protection for the Clippers. I'm all in on Houston.
Finals: 
Bucks in 6
It has to be this way. After going from 15-67 to MVP, Giannis is ready to add NBA champion to his list of accomplishments.