Battle 4 Atlantis Preview
15 min read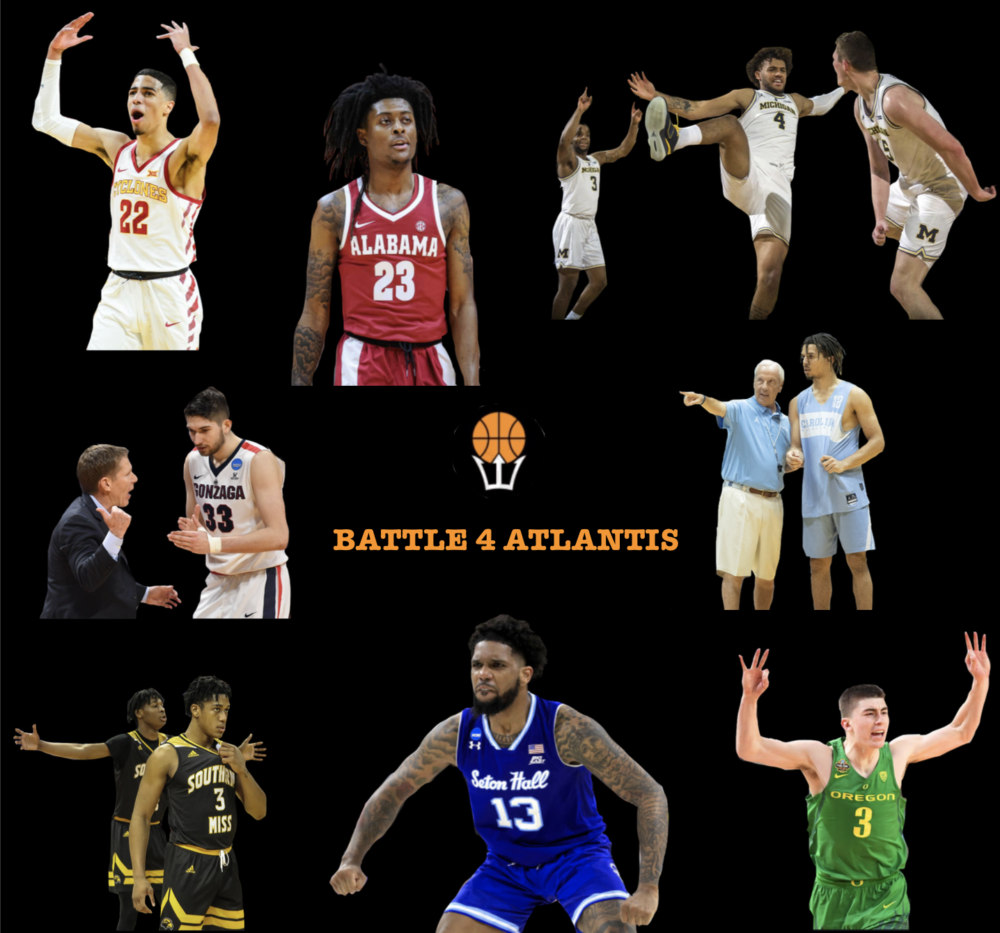 Thanksgiving is coming up this week. Every year, college basketball fans can be thankful for "Feast Week", a series of important and exciting non-conference tournaments and games. One of those tournaments is the Battle 4 Atlantis, an eight team tournament held in the Bahamas. Each of the last two years, the winner has gone on to win the national championship (Villanova and Virginia). Based on this year's field, there's a chance that that streak will continue for a third year. Here's a quick look at the 2019 Battle 4 Atlantis. 
Tournament Format
The format for the Battle 4 Atlantis is pretty simple. The tournament runs Wednesday through Friday, with four games played on each day. On Wednesday, the four first round games are played between the 8 teams. The winners will move on to play in the tournament semifinals on Thanksgiving. The losers will also play a second game on Thursday, only it will be for a chance to appear in the fifth-place game. On Friday, we have the seventh-place game (the two teams that lost twice), the fifth-place game (the two teams that lost their first game but won their second game), the third-place game (the two teams that won their first game but lost their second game), and the championship (the two teams that won twice). 
The Field (*KenPom Rankings as of Monday morning)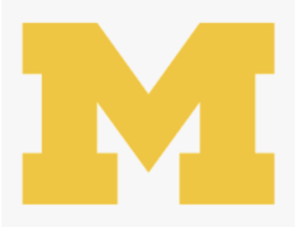 Michigan (4-0, PPG: 84.8, Opponents PPG: 64.5, 33rd in AP Poll, 24th on KenPom)
There were a lot of worries heading into the year after the departure of head coach John Beilein and a trio of starters (Jordan Poole, Charles Matthews, and Ignas Brazdeikis). There haven't been enough games to fully take care of those worries, but the early returns for Juwan Howard's Wolverines are pretty dang good despite some adjustment-based issues. Michigan has started 4-0 with a quality win over a top-40 team in Creighton despite the absence of four-star freshman Franz Wagner (little brother of Moe) due to a wrist injury. Wagner won't be back in time for this tournament, but he will be back relatively soon.
Howard's team has been much faster than any of Beilein's, and that has been the primary on court difference so far. Michigan raced to a 21 point half-time lead against Appalachian State in the opener before second half struggles with the new offense made it a game in the second half. Against Creighton, Michigan did the opposite, as halftime adjustments turned a shootout into a solid victory. After starting slow against Elon, the Wolverines went up by 9 going into the half and won by 20. They had no such issues against Houston Baptist, leading 63-26 at the half and winning by 43. It's clear that Michigan is still adjusting to Howard and the new style he brings, and that has led to some poor halves so far. It's an encouraging sign that they're 4-0 with the struggles. 
Michigan has been led by Zavier Simpson, Jon Teske, and Isaiah Livers. Simpson is an elite point guard on both sides of the ball. He's coming in averaging 14 points per game and ranked second in the country with 9 assists per game. He's shooting a much improved 40% from three, and his ability to keep that up will be big for this team's chances. Teske was leading the team in scoring before a quiet game against Houston Baptist, but he's still averaging 13.3 points to go along with 9.8 boards. He's big defensively, averaging 4.3 combined blocks and steals per game. Livers is averaging 17.3 points per game and hitting over 50% of his threes. After leading the Big Ten in three-point shooting percentage last season, he's taken some big steps towards a more diverse and complete offensive game. Guards Eli Brooks (12.5 points, 3.8 assists, 47% from deep) and David DeJulius (7.3 points, 5.3 boards, 41% from deep) have also been productive so far.
Michigan may not be the favorite in the Bahamas, but they will have a chance to make some noise and prove some people wrong.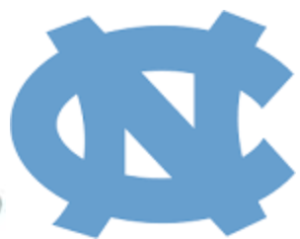 North Carolina (4-0, PPG: 76.5, Opponents PPG: 62.3, 6th in AP Poll, 9th on KenPom) 
The Tar Heels have won all four of their games by an average of 14.3 points, including an 11-point win over Notre Dame, who is currently looking like a borderline NCAA Tournament team. They're as talented as pretty much anyone. That being said, they haven't really looked like a powerhouse so far. 
Their other three opponents (UNC Wilmington, Elon, and Gardner Webb) are not good at all, and the relatively close games that UNC has played despite the weak competition could be a cause for concern. They were down by 1 at half against Elon and only led Gardner Webb by 3 after 20 minutes. They could be national title contenders by the end of the season, but they don't appear to be there yet.
Part of the reason for that is the lack of production around star freshman guard Cole Anthony. Anthony has done his part, averaging 22.8 points, 8 rebounds, 4.5 assists, and 1.8 steals per game while shooting 38.2% from deep. The only negative so far has been his poor shooting inside the arc, as his overall field goal percentage (38%) is lower than his three-point shooting percentage. 
Only two other players (Garrison Brooks at 12 points and Armando Bacot at 10.3 points) are scoring in double figures, and the team as a whole is shooting a less than ideal 32.9% from three. Solid senior Brandon Robinson will return soon and provide some help with the shooting, but he's not going to produce big numbers. Other guys will have to step up. 
The one staple for any Roy Williams team is elite rebounding, and this team hasn't disappointed, ranking first nationally with 51.5 rebounds per game and a rebounding margin of +19. 
North Carolina may not be at their best heading into this tournament, but they still have a good chance to leave with a trophy.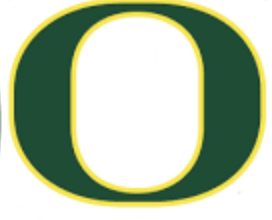 Oregon (5-0, PPG: 80.8, Opponents PPG: 63.8, 11th in AP Poll, 16th on KenPom)
The Ducks have looked really good to start the year, rolling to 5 wins against solid competition. Both Houston (78-66) and Memphis (82-74) are top 50 squads, and the other teams on the schedule to this point (Boise State, UT Arlington, Fresno State) are respectable basketball teams. 
Star guard Payton Pritchard is the lead man in Eugene. He's averaging 19.4 points, 5.4 rebounds, and 5.6 assists per game, and he's shooting 54% from the field despite only hitting 32% of his threes. Anthony Mathis (15 points per game) is the only other Duck scoring in double figures. 
Both Mathis (64.5%) and Will Richardson (62.5%) have been on fire from deep to start the year. Addison Patterson has also hit 50% of his threes in relatively limited minutes. Even if these guys cool off somewhat (they will), shooting should be a strength for this team. Chris Duarte is also hitting over 35% of his threes so far. 
Oregon does play a guard-heavy lineup, as 4 of the 6 players that play more than 20 minutes per game are guards. Francis Okoro, at 6'9", is the tallest player to have gotten minutes so far. He's also the second tallest player on the roster, trailing only 6'11" 5-star freshman N'Faly Dante, who hasn't touched the court yet due to eligibility issues. He will be back sometime around mid-December, which means he will not be taking part in this tournament. 
Based on how they've played so far, Oregon should be one of the favorites heading into the Battle 4 Atlantis.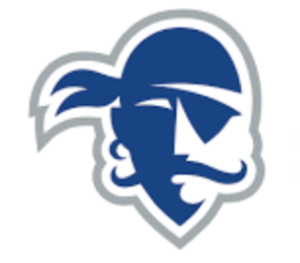 Seton Hall (4-1, PPG: 84.4, Opponents PPG: 64.2, 13th in AP Poll, 19th on KenPom)
Seton Hall might be the best team in a solid Big East. Yes, all four of their wins have come against teams outside the top 100 (Wagner, Stony Brook, St. Louis, Florida A&M), but they took care of business fairly easily. A rough first half against Stony Brook that had the Pirates going into the half down 2 was the lone negative. They also proved themselves by going toe-to-toe with Michigan State, losing a 73-76 game that went down to the wire. Seton Hall is good.
So is Myles Powell, one of the best scorers in the country. At 22.6 points per game, Powell slots in right behind Cole Anthony at 13th in the country in scoring. He is hitting 41.9% of his threes while also throwing in 4.6 rebounds per game. Seton Hall isn't just a one man show though. Sandro Mamukelashvili is averaging 11.2 points and 5 boards per game. Quincy McKnight is averaging 10.8 points and 4.6 assists. Jared Rhoden (8.8 points and 5.8 boards) and Romaro Gill (5.6 points and 6.4 boards) are leading the team in rebounding, and Anthony Nelson, at 4.4 assists per game, is second on the team in assists behind McKnight. As a whole, the Pirates are shooting a solid 36.6% from deep.
Right now, Seton Hall is seen by most as a step below teams like North Carolina and Gonzaga. This tournament offers a chance to change that perception.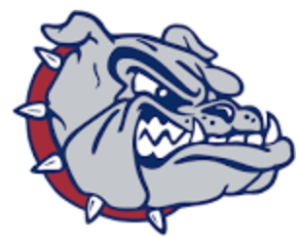 Gonzaga (6-0, PPG: 88.3, Opponents PPG: 59.0, 8th in AP Poll, 5th on KenPom)
Speaking of Gonzaga, the Bulldogs have gotten off to a hot start. They've won 5 of their 6 games by 28 or more points, with the only exception coming in a unexpectedly close 72-66 win over UT Arlington. One of those wins was a 30-point win over Texas A&M. A&M is in a transition year under new head coach Buzz Williams, but a 30-point over any Power 5 team is impressive. The Battle 4 Atlantis will be the first real test for Gonzaga, but they appear to be ready for it. 
Mark Few has a lot of weapons this year. Six players are scoring in double figures. Six are averaging 4.8 rebounds per game or more. Another six are averaging at least 2 assists per game. The Bulldogs are shooting 51.9% from the field and 37.4% from deep. 
Serbian sophomore Filip Petrusev (6'11") has been leading the way so far, averaging 16.3 points, 7.8 rebounds, and 1.5 blocks per game while shooting an elite 61.4% from the field. Killian Tille (6'10") is another highly skilled big man. After returning from injury a few games into the season, he has put up 14 points, 6 boards, and 1.5 steals per game in two appearances. He's hitting 52.9% of his shots, 85.7% of his free throws, and 66.7% of his threes. That last number is unsustainable, but Tillie is a major floor spacing threat even if he's only 45% of his threes, a number he has been around each of the last three years. Grad transfer guard Admon Gilder is scoring 13 points per game on 35.5% shooting from deep. Ryan Wooldridge, another grad transfer guard, is averaging 11.7 points, 5.5 boards, and 3.7 assists while shooting just under 70% from three. Freshman forward Drew Timme (also 6'10") is averaging 11.8 points and 5.3 boards while shooting 66% from the field. Forward Corey Kispert is averaging 11.3 points, 3 boards, and 2.7 assists. Anton Watson and Joel Ayayi have been coming off the bench and combining for 15.4 points, 10.6 boards, and 5.8 assists per game. Watson is shooting 57% from the field and Ayayi is shooting 35% from three. This team is stacked. 
Despite the presence of North Carolina, Gonzaga might be the best team in this field. Win this tournament, and they might have a 1 seed locked up for March with their weak conference schedule.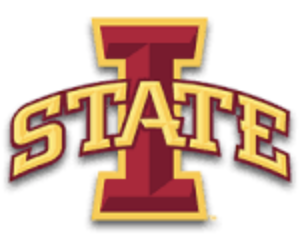 Iowa State (3-1, PPG: 81.2, Opponents PPG: 61.2, 45th on KenPom)
The Cyclones have soundly beaten the teams they should have so far, winning against Mississippi Valley State, Northern Illinois, and Southern Miss, three very bad teams, by a combined 82 points. Oregon State, a borderline NCAA tournament team and the only actual competition on their schedule, beat them by six. This is a solid team, even if it isn't a great one. 
It's been a team effort so far, with 6 players averaging between 8.5 and 12.5 points per game. Tyrese Haliburton has led the charge, averaging just over 10 points and 10 assists per game to go along with 3.5 steals. He's leading the country so far with 10.3 assists per game. Rasir Bolton (12.5), Solomon Young (12), and George Conditt IV (10.5) are all also averaging double-digit scoring, and Michael Jacobson is averaging 9.8 points and 8.8 boards while hitting 40% of his threes. Iowa State has managed to average 81.2 points per game despite hitting less than 28% of their threes as a team. They will face stingier defenses in the Bahamas, so it will be interesting to see if they can keep that up. Zion Griffin (35.7%), Caleb Grill (60%), and Tre Jackson (33.3%) are bench players to watch if the Cyclones go cold from deep early and need a shooting boost. 
The defense locked down Northern Illinois and Southern Miss, but allowed 80 points to the only top 100 offense it has faced (Oregon State). They'll also see better offenses in the Bahamas. 
Iowa State would benefit come Selection Sunday from picking up a solid win or two here, but it's hard to see this team having a serious chance to win this tournament.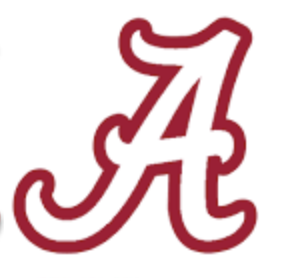 Alabama (2-2, PPG: 79.5, Opponents PPG: 76.5, 78th on KenPom) 
It's been a rough start to the Crimson Tide's first year under former Buffalo coach Nate Oats, which was to be expected. Still, an 80-81 loss to a Penn team that falls outside of the top 100 and a 14-point loss to a Rhode Island team that isn't really expected to make the NCAA Tournament has to sting at least a little. Furman is a solid team, so Alabama's 81-73 win over them last Tuesday was nice, but don't expect this team to succeed like last year's Buffalo team in year one under Oats. 
Only five Alabama players have made a three this year, and those five have combined to shoot below 30% from beyond the arc. Leading scorer Kira Lewis Jr. (21.5 points per game) is the exception to the shooting woes, as he's hitting 40% of his threes. At 51.7% from the field, he's been very efficient, and he's also throwing in 6.5 boards and 5 assists per game. He's the clear player to watch for the Crimson Tide. 
John Petty Jr., a third year starter, is also capable of scoring in bunches, though he has struggled to do it consistently. He has shot better from deep in the past and likely will move more towards those numbers as the season goes on. He has boosted his rebounding and passing numbers so far, and is second on the team in minutes behind Lewis Jr.
Freshman Jaden Shackleford is averaging 15.8 points per game and dropped 25 on Furman. He's the only other player to be hitting more than 30% of his threes right now. Herbert Jones and Javian Davis are also both averaging double-digit points, though they're more interior focused, as neither has made a three yet. 
With North Carolina looming in the first round, Alabama is almost guaranteed a spot in the consolation bracket. Picking up a win or two there would be a big victory.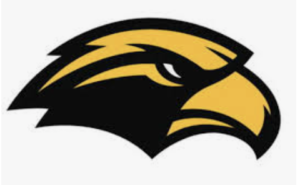 Southern Miss (2-3, PPG: 70.0, Opponents PPG: 69.8, 229th on KenPom)
The Golden Eagles are clearly the worst team in this field, and it would be pretty surprising to see them win a game in the Bahamas. Iowa State, probably the 6th best team here, beat them 73-45. Losses have also come against North Florida and South Alabama, two teams that are not all that close to being among the top 100 in the country. Both wins for Southern Miss have come against teams whose logo doesn't show up on Google – the Delta State Statesmen (?) and the William Carey University Crusaders. 
Forward Boban Jacdonmi, at 16.4 points per game, is the only player averaging double-digit scoring for Southern Miss. Jacdonmi is also second on the team with 7.6 rebounds per game. Leonard Harper-Baker is the other Golden Eagle to watch. He's putting up numbers in a lot of categories, averaging 9.8 points, 9.2 rebounds, 2.4 assists, 2 steals, and 1.6 blocks per game. Artur Konontsuk, Tyler Stevenson, and Gabe Watson are all averaging between 9 and 10 points per game, and Watson (3.2 assists per game) and Jay Malone (5.0 assists per game) are the leading passers. Southern Miss is hitting just under 25% of its threes. 
Southern Miss won't be favored against anyone this week, so any sort of win would be a big positive. 
First Round Matchups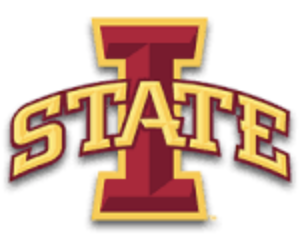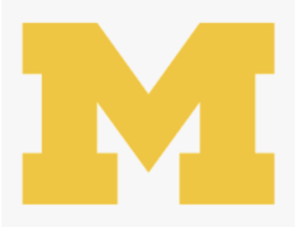 Michigan v. Iowa State (Wednesday, 12 E.T.)
Michigan is the favorite here, but it should be a solid game. The biggest game within the game will be the battle between Zavier Simpson and Tyreese Haliburton. If Simpson is able to mostly shut down Haliburton, this game might not be all that close. If Haliburton is able to keep his hot start going, Iowa State will stand a chance. Jon Teske is another player to watch here. Iowa State has size, but no one quite as big as Teske. If he can dominate the paint on both sides of the ball, this game will likely go to the Wolverines. Iowa State and Michigan are seen as bubble teams by most. Both will have the chance to change that this week. A win in this game would be a great start.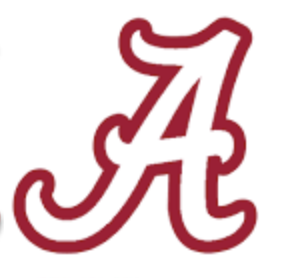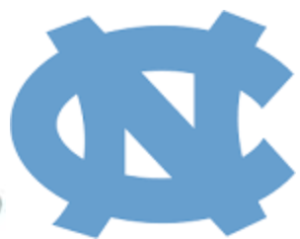 Alabama v. North Carolina (Wednesday, 2:30 E.T.)
This one shouldn't be all that close, but UNC will still need to take care of business. Alabama has some talented scorers, even if they've struggled from deep early. They're also allowing more points per game than any other team in the field. North Carolina should be able to score early and often, and the Crimson Tide likely won't be able to keep up.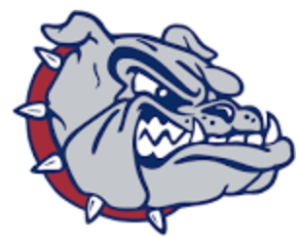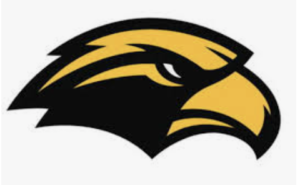 Gonzaga v. Southern Miss  (Wednesday, 7 E.T.)
It would be pretty surprising if this isn't a blowout. Southern Miss just isn't very good. Gonzaga has talented, effective players at every position, and they have a good amount of depth for a college team. With all due respect to Southern Miss, they really don't have either of those things. The real upset here would be Southern Miss keeping this one within 15.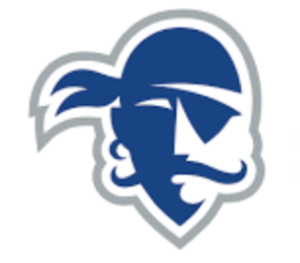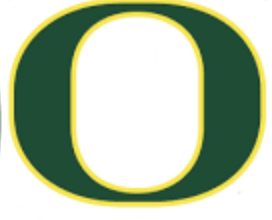 Oregon v. Seton Hall  (Wednesday, 9:30 E.T.)
This should be the best matchup of the first round. Both teams are very good offensively, and the Payton Pritchard – Myles Powell battle will be great television. Oregon has been slightly better from deep. Seton Hall has been slightly better on the boards. This one could really go either way. I'm guessing it comes down to one star making more plays down the stretch, and Myles Powell has a knack for making plays in the clutch.
Second Round Notes
– Cole Anthony vs. Zavier Simpson would be a great matchup. If Simpson could throw Anthony, who has struggled from the field, off of his game, Michigan will have a solid chance. The big problem to overcome for the Wolverines would be the rebounding disparity. UNC is an elite rebounding team, and Michigan has struggled on the boards. Jon Teske and backup Colin Castleton would really need to step up in this game. This would also be a big opportunity for Isaiah Livers to break out on a national stage. He might be the most dynamic wing in this potential semifinal game.
– Assuming Michigan gets past Iowa State, this game would offer a huge chance to show that national prominence in the Juwan Howard era is starting right away. It's also a chance for Michigan to prove that they've still got it despite the offseason departures. Simpson will be ready to go.
– The loser of Iowa State v. Michigan will also need to be careful against Alabama. A loss there might be an unfortunate stain on the tournament resume in March.
– The Gonzaga v. Oregon/Seton Hall matchup should be great as well. Gonzaga has more depth than either the Ducks or the Pirates. Payton Pritchard or Myles Powell should be the best player on the floor.
– This game is going to be big for the Zags, who won't have many chances to boost their tournament resume once conference play starts.
– The loser of the Oregon v. Seton Hall game will have some anger to take out on their next opponent. Sorry Southern Miss. 
Third Round Notes
– We really can't go wrong in the championship in terms of entertainment value. Any combination of Michigan/UNC and Gonzaga/Oregon/Seton Hall is going to be fun to watch, and there's a good chance we get one of those combinations in the third place game too. We got a thrilling Duke-Gonzaga matchup in the Maui final last year, and we could get a similar matchup here. 
– Similarly to the Oregon/Seton Hall v. Gonzaga game, a final between UNC and Gonzaga would feature a team with the best player (Cole Anthony) against a deeper squad in Gonzaga.
– Teske is an elite defender, and it would be interesting to see how he matches up with Gonzaga's talented frontcourt. 
– I said it earlier, but I'll point it out again here. This tournament has significant seeding implications for Gonzaga. If they win it, they might have a 1 seed all but guaranteed based on how WCC play usually goes for them. If they lose once, or maybe even twice, they could fall a few seeds due to the lack of quality wins available in conference play. 
– Two years ago, Villanova rode a Battle 4 Atlantis title to an NCAA title. Virginia did the same last year. Whoever walks away with this year's trophy will have plenty of momentum. 
– A loss for Alabama in the seventh place game would not be a great thing for the start of the Nate Oats era. 
– The Oregon/Seton Hall loser will have to be careful in the 5th place game, assuming they take care of Southern Miss. A loss to (likely) Iowa State wouldn't be the end of the world, but it wouldn't help their chances at a high seed in March. 
– On the other side of the bracket, the winner of that first round battle will have a chance to really launch a campaign for a top seed with an impressive showing on Thursday and Friday.
Predictions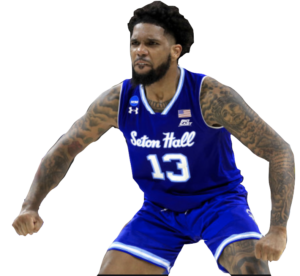 First Round 
Michigan 74 Iowa State 62
Alabama 64 North Carolina 81
 Seton Hall 79 Oregon 74
Gonzaga 83 Southern Miss 52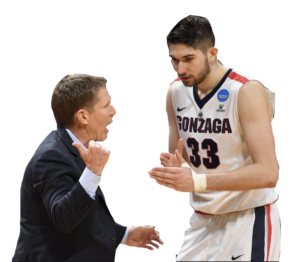 Second Round
Michigan 78 North Carolina 71
Gonzaga 82 Seton Hall 73
Alabama 60 Iowa St. 71
Southern Miss 58 Oregon 81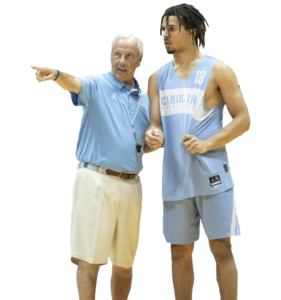 Third Round
Michigan 76 Gonzaga 72
North Carolina 77 Seton Hall 73 
Iowa St 68 Oregon 78 
Alabama 68 Southern Miss 55
Where each team will finish:
Michigan

Gonzaga

North Carolina

Seton Hall

Oregon

Iowa State

Alabama

Southern Miss
Go Blue.