End of Season Power Rankings: 20-16
11 min read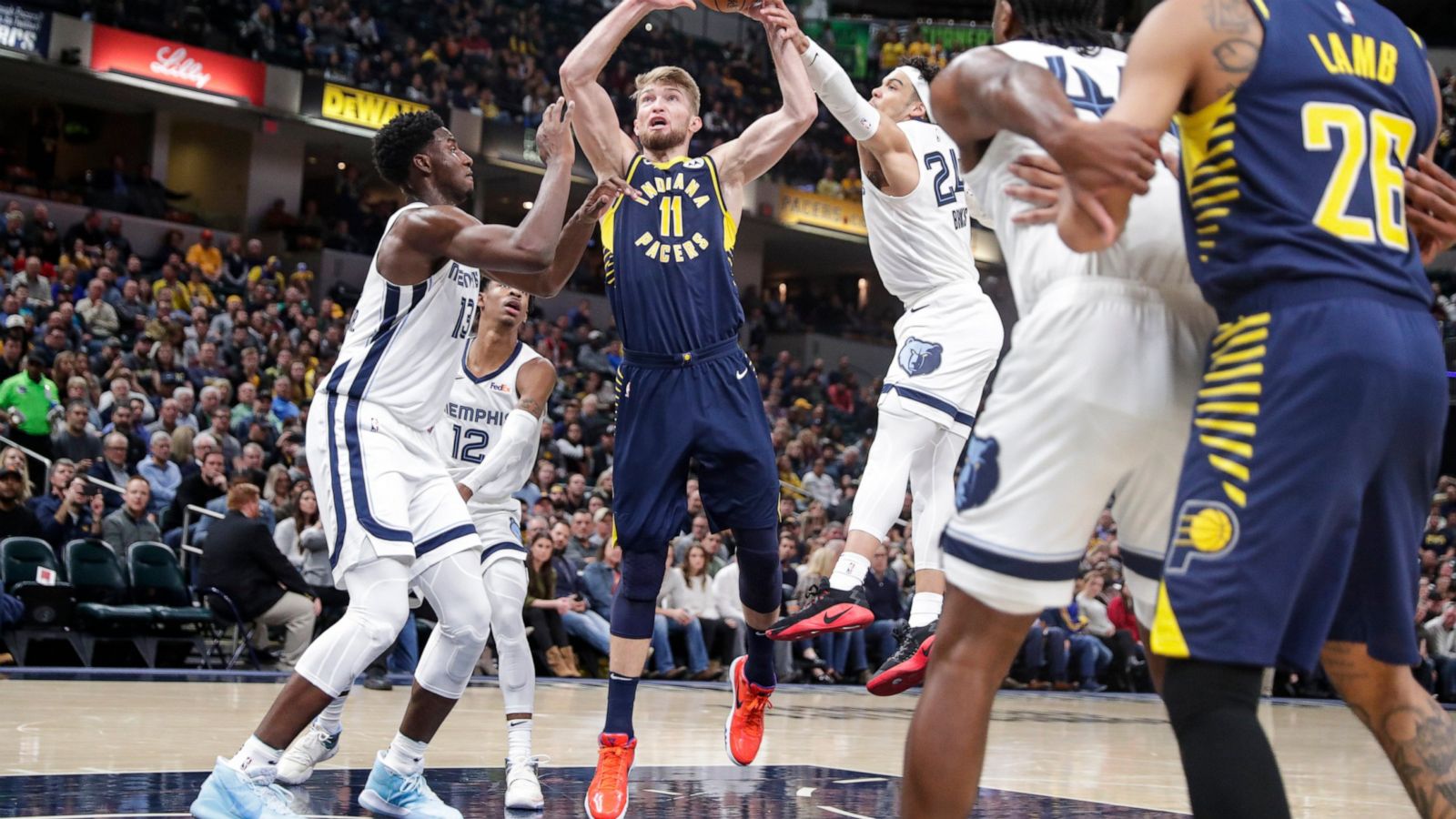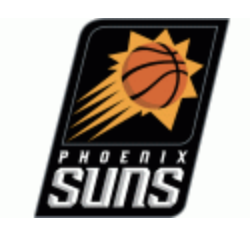 Pre-Bubble Ranking: 21
Returning Players (in order of money owed): Devin Booker, Ricky Rubio, Kelly Oubre, DeAndre Ayton, Frank Kaminsky, Mikal Bridges, Cameron Johnson, Ty Jerome, Jalen Lecque
Partially Guaranteed Deals: Cameron Payne, Elie Okobo
Team Options: Cheick Diallo
Free Agents: Aron Baynes, Dario Saric, Jevon Carter
Last year's two-way contracts: Tariq Owens
Draft Picks: One (10)
The Suns started and ended the 2020 season with a bang, going 17-5 in their first eleven and last eleven games. Those two stretches provided the spark for a big step forward in Phoenix's quest to reach the playoffs for the first time since 2010. They almost got there too, falling just short despite their widely, and deservedly, acclaimed 8-0 run down in the bubble. It's easy to look at this team and think that they'll find themselves right in the thick of the playoff hunt next season, and they very well might.
Devin Booker just had the best season of his career. He's finally turning his elite production into a greater on-court impact, and he was as good as anyone during the seeding games. Ricky Rubio was a huge addition, as he takes the pressure off of Booker with his playmaking ability. With Rubio at his side, Booker can focus on the things that he is great at rather than also trying to run the offense every time down. DeAndre Ayton is turning into a stud in the middle. Kelly Oubre Jr brings scoring and rebounding on the wing as a fourth or fifth starter. Mikal Bridges stepped into a crucial glue-like role on both sides. Cameron Johnson showed off his deep stroke in his rookie season, and the Suns found some decent options to surround those six. The tenth pick could be key in strengthening that group of role players.
Here's the issue – Phoenix going 17-5 in those early and late games means that they went 17-34 in the middle. They had five runs of three or more consecutive losses, including one stretch that saw them go down eight times in a row. We can't just ignore those fifty-one games because the Suns played eight great games in a bubble seeding round. There's no guarantees for Phoenix next year, and they need to put everything they have into giving themselves the best possible chance to keep their summer momentum rolling when the ball tips off again.
The important thing to take from this season, regardless of all the peaks and valleys, was that the Suns were competitive for the first time in roughly five years. That's a huge deal. Now comes the part where you have to take the next step, which is, as teams like the Kings have found in recent years, far easier said than done.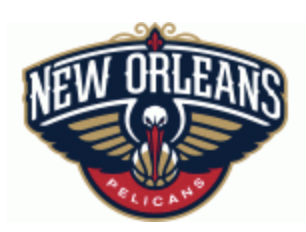 Pre-Bubble Ranking: 16
Returning Players (in order of money owed): Jrue Holiday, JJ Redick, Zion Williamson, Lonzo Ball, Jaxson Hayes, Nicolo Melli, Nickeil Alexander-Walker, Josh Hart
Partially Guaranteed Deals: Darius Miller
Free Agents: Derrick Favors, E'Twaun Moore, Brandon Ingram, Jahlil Okafor, Kenrich Williams, Frank Jackson, Sindarious Thornwell
Last year's two-way contracts: Josh Gray, Zylan Cheatham
Draft Picks: Four (13, 39, 42, 60)
The Pelicans had a weird year. They started 6-22 with Zion Williamson out and a number of other players joining him on the bench for shorter stints. It was an abysmal start for a supposedly promising team. Then they made good on some of that promise after a relative return to health, winning 22 of their last 36 games before the season's suspension. The difference between a team on pace for 18 wins and a team on pace for 50 wins is rather large, and we saw extended samples of both sides of New Orleans before the spring. Had they come out hot in Orlando, it would have been far easier to excuse that beginning run as an injury-based problem. Instead, the Pelicans went 2-6 as they fell completely out of the playoff race they had fought so hard for.
It's hard to overstate how depressing that finish was, especially given the lack of urgency they often seemed to show, and it led to the firing of head coach Alvin Gentry. Now the Pelicans have some questions to answer. Are they willing to pay Brandon Ingram the max money he will likely seek? He developed into a very good scorer on the wing, but he's far from flawless. Does the presence of Zion put a cap on the amount of cash New Orleans is winning to throw his way? How do they replace Favors, an unspectacular but very solid starter? What can they do with those four picks? Where do they look to restock the rotation? How much can they depend on Jaxson Hayes and Nickeil Alexander-Walker to take major steps heading into next season? How much can they depend on Williamson, who was limited even when he played this season? What do they do with Ball, who has potential as a 3-and-D playmaker at the one but many flaws of his own? He was awful in Orlando.
The Pelicans can absolutely compete for a playoff spot next year. Williamson is truly special. Holiday is great on both ends. Redick is still Redick. Ingram, if he stays, could be even better next year. I still believe in Ball, and Hayes and Josh Hart will lead what could be a solid group of role players. They're just going to have create the momentum they had in the spring all over again this winter because it's gone. Stan Van Gundy isn't walking into an easy situation; there's work to do.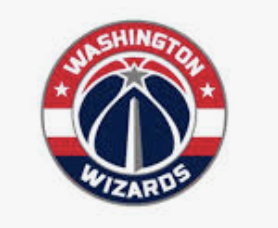 Pre-Bubble Ranking: 22
Returning Players (in order of money owed): John Wall, Bradley Beal, Thomas Bryant, Ish Smith, Rui Hachimura, Jerome Robinson, Troy Brown, Moe Wagner, Admiral Schofield
Partially Guaranteed Deals: Isaac Bonga
Free Agents: Ian Mahinmi, Davis Bertans, Shabazz Napier, Gary Payton, Anzejs Pasecniks, Jerian Grant, Jared Uthoff
Last year's two-way players: Garrison Matthews, Johnathan Williams
Draft Picks: Two (9, 37)
Washington's 2021 season will revolve around one question: Is John Wall back? He's healthy, so he should be back and ready to go. But will he be back? Will he be the John Wall that averaged 10+ assists per game from 2015-2017? Will he be the John Wall that averaged at least 17 points and 8 assists per game every season since 2014? After over a year off, it's not clear that he will be. Wall is now a 30 year old that relies quite a bit on his athleticism, and he also happens to be coming off of a torn Achilles. That's not the perfect mix, but Wall's ability to overcome that and return to something close to his pre-injury form is the only thing that might give this Wizards team a decent shot at the playoffs.
Last year's Wizards were fine offensively and absolutely abysmal defensively. Bradley Beal was a leading figure in both of those outcomes. He scored at an elite rate and improved his ability to make plays for others to carry the offense, but he was also one of the worst defenders in the league. So were many of his teammates, and that defense could keep Washington from making any sort of run if they reach the postseason. Wall isn't going to fix it himself, and a lot of the same faces figure to be there next season. On the bright side, there is plenty of (offensive) talent in that group. I love Thomas Bryant, who has been wildly efficient so far. The next step for him is taking on a bigger role and continuing to stretch his game beyond the arc. Rui Hachimura had a fine rookie season, and he should continue to develop in his sophomore campaign. Both Bryant and Hachimura will be key on the boards and as scoring options behind Washington's leading guard duo. Davis Bertans, if the Wizards can resign him, emerged as an elite sharpshooter last season, maintaining his high percentages while taking on a greater volume. He won't help the defense, but his spacing could be big for Wall.
The key for Washington this off-season is going to be getting whatever they can through free agency and the draft (ninth pick could be critical) to boost the defense. Getting Wall and some decent defenders into the rotation likely won't produce an elite unit, but it could lead to an average one. Beal and Co. aren't necessarily horrendous individual defenders; they were just a bunch of average (or slightly below) defenders that couldn't produce any sort of good defense together. Throw in a few good team defenders, and everyone gets a little pick-me-up. It's just a matter of finding those defenders and bringing them to Washington, which isn't exactly easy.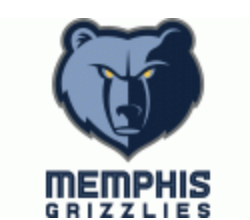 Pre-Bubble Ranking: 14
Returning Players (in order of money owed): Gorgui Dieng, Jonas Valanciunas, Justise Winslow, Dillon Brooks, Kyle Anderson, Ja Morant, Tyus Jones, Jaren Jackson, Marko Guduric, Brandon Clarke, Grayson Allen
Team Options: Jontay Porter
Free Agents: Josh Jackson, De'Anthony Melton, Anthony Tolliver
Last year's two-way contracts: John Konchar, Yuta Watanabe
Draft Picks: One (40)
The Grizzlies deserve a lot of credit for what they did this season, and this relatively low ranking isn't a reflection on them as much as it's a sign of just how many potential contenders there are next season. Memphis has was good of a chance as pretty much any team to figure prominently in the playoff race, but their ceiling likely sits somewhere in the first or second round. The same can't be said about many of the teams ahead of them.
With that said, I really don't have anything negative to say about this team. They looked to be clear bottom feeders heading into last season, and they were right in the middle of the league all year long. That's a fantastic accomplishment for a young team, and it puts them in a great spot moving forward. Those positive vibes can fade quickly with a step back next season, but Memphis fans should be soaking it in right now.
Ja Morant is already a dynamic stud. He was easily the best rookie to play a full 2020 season, and he can still make a number of improvements. The same could be said of Jaren Jackson Jr, who has emerged as a very good two-way in-and-out presence but still has many ways to get better. They're both just 21. Brandon Clarke is an efficiency monster whose role will likely expand heading into next season. Jonas Valanciunas is about as solid as it gets in the paint. Dillon Brooks is a fearless (and sometimes reckless) scorer. Justise Winslow is a true jack-of-all-trades if he can stay healthy, and we haven't even seen this team with him yet. Tyus Jones is dependable behind Morant, and Grayson Allen looked like a real NBA player down in the bubble. The Grizzlies are in a very good spot.
There are, of course, still things to work through. Morant and Jackson will need to improve on the things that they don't necessarily excel in, the most important probably being shooting for Morant and passing for Jackson. Guys like Valanciunas don't have the best postseason track record in recent years. Brooks needs to be much more refined and likely isn't the best option to lead the way on the wing either. Winslow's health is a coin flip at this point. Decisions will need to be made on the supporting cast – including free agents Josh Jackson (likely cheap and potentially worth the shot) and De'Anthony Melton (should really be resigned). More depth would be nice, especially on the wings.
To put this all in one quick line – the Grizzlies should feel very good about where they are, even if they aren't at the top quite yet.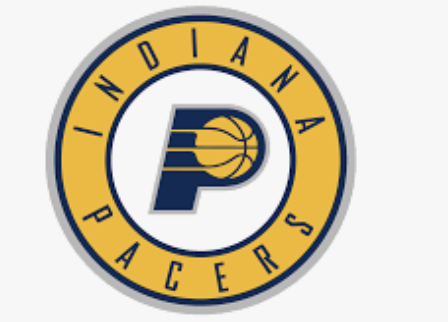 Pre-Bubble Ranking: 13
Returning Players (in order of money owed): Victor Oladipo, Malcolm Brogdon, Myles Turner, Domantas Sabonis, TJ Warren, Jeremy Lamb, Doug McDermott, Goga Bitadze, TJ Leaf, Aaron Holiday, Edmund Sumner
Partially Guaranteed Deals: TJ McConnell
Free Agents: Justin Holiday, JaKarr Sampson, Alize Johnson
Last year's two-way contracts: Brian Bowen, Naz Mitrou-Long
Draft Picks: One (54)
No one fits the middle tier as well as the Pacers, who have become a playoff lock that can't get much of anything done beyond that. Their spot in the postseason should be relatively safe in an Eastern Conference that sees a pretty dramatic drop-off after the top seven, but the current cast hasn't exactly shown signs of being more than a playoff team.
The one variable here that could prove significant is health. The last time Victor Oladipo and Domantas Sabonis played a playoff series together, Sabonis was a 22 year old coming off of an 11-point, 8-rebound per game season. He averaged 18 points, 12 rebounds, and 5 assists this year before he got hurt and missed all of the games the Pacers played in the bubble. It is possible that an Indiana team that runs out Malcolm Brogdon, Oladipo, TJ Warren, Sabonis, and Myles Turner has a little more success in the playoffs. At the very least, they might avoid the first round sweep that Indiana has gone through each of the last two seasons.
That's a good group of players. Brogdon is a very good all-around point guard. He's in an unfortunate on-again, off-again relationship with injuries and isn't as efficient as he was in Milwaukee in this bigger role, but he's a really good player. Warren is an efficient volume scorer, even if his little bubble hot streak wasn't quite replicable on a larger scale. Oladipo is, at his best, a workhorse, two-way guard that can make the team significantly better. Sabonis has become one of the better rebounders and passing bigs in the game. Turner, despite his stagnation and questionable fit alongside Sabonis, can protect the rim and space the floor on the other end.
The issue is that I would still take the Bucks, Celtics, and Heat over that team. I would take the Nets over that team barring a disaster in Brooklyn. I would take the Raptors over that team barring major roster retooling efforts. I would even take the Sixers, depending on how this off-season goes. The Pacers have suffered through injuries, but the gap between them and the top of the East is simply not going to disappear if everyone gets healthy.
New coach Nate Bjorkgren, who I've heard nothing but good things about, has his work cut out for him. How do you improve this team without a major roster change that seems unlikely, especially given all of the moves that were made just last summer? How do you get Oladipo back to where he was before his injuries? How do you calm the reported tension surrounding the former All-Star?
The Pacers reshuffled the deck last summer and ended up in the exact same spot. With the move to replace Nate McMillan with Bjorkgren, we're seeing a similar effort to inspire a move beyond the status quo. I just don't think it's going to work next season.