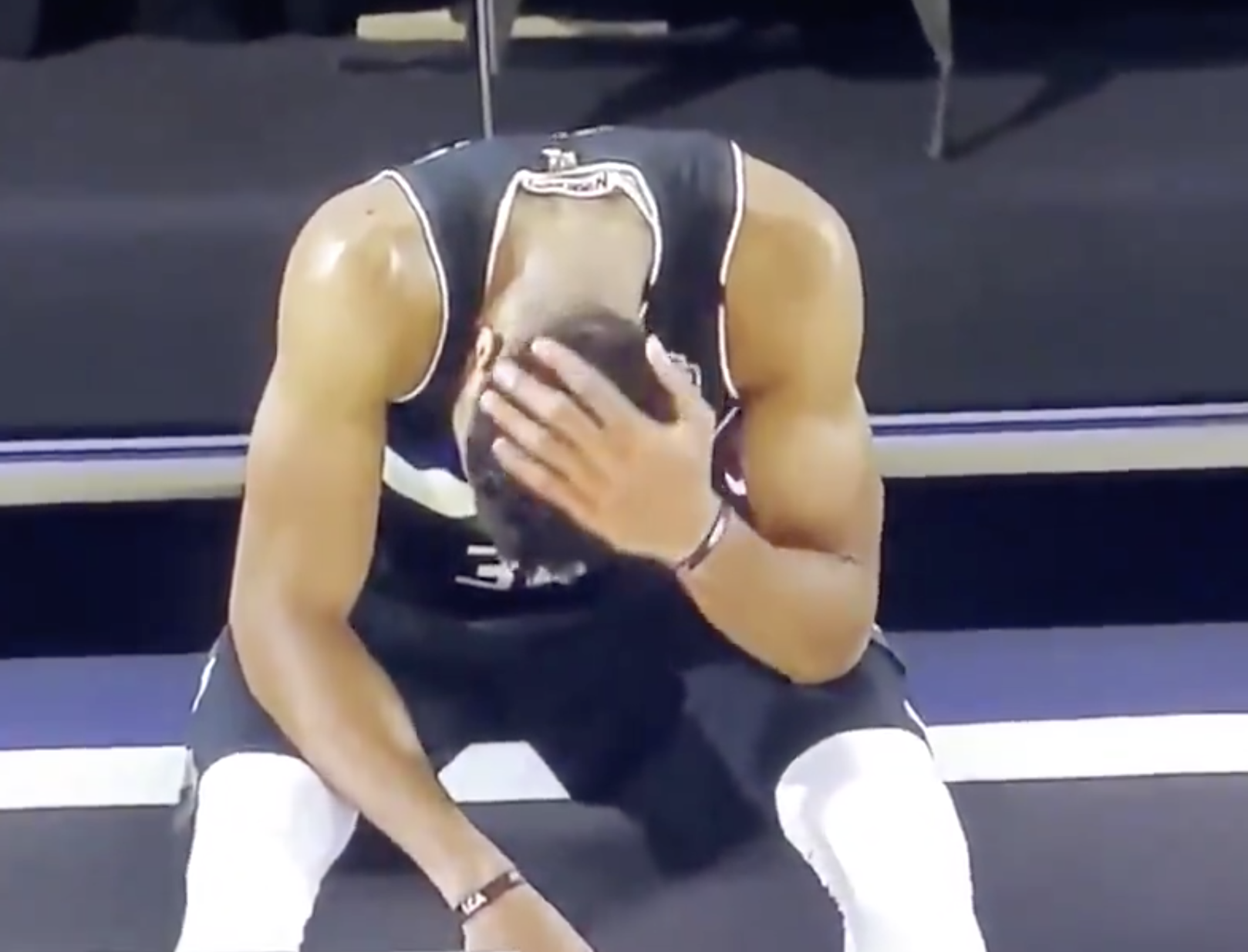 Dear Giannis,


You're down.
Down 0-1. Down 0-2. Down 0-3. They say you'll be down 0-4.
You're losing.
Losing to Jimmy Butler. They say you're not the DPOY. That was AD. Not the MVP. That was LeBron. Not the best or anything close to it. That's for them they say. Not you.
You're struggling.
Struggling on that ankle. They say you're hurt. They say it doesn't matter anyway. That you're not getting it done.
You're falling off the peak.
Falling for the second year in a row. They say you're leaving. That you can't win here. That Toronto is calling your name. LA. Miami. Dallas. They say you're not that good but they say they want you anyway. Weird how that works.
You're on the edge.
On the edge because of your coach. Your teammates. They say they're not enough. Budenholzer can't adjust. Middleton can't be a second option. Bledsoe can't show up. They say the Bucks don't have enough. The Bucks are a regular season team. The Bucks are done.
You're Giannis Antetokounmpo.
The DPOY. The MVP. Twice. The man that brought his family to the promised land while they told someone else they weren't good enough. The man that worked so hard that they had to pay attention. The man that became so good that they began to tell you that you weren't. They say because they can't do. Not what you do. They say because they aren't worried. Milwaukee? Not for long. LA or Miami soon. They say because they don't want you to succeed. Not for this team. Not for this city. They say because no one has ever shut them up. They left. For Miami. For Golden State. For Los Angeles. They gave up the fight. Will you?
What do you say?