Michigan Basketball Preview
8 min read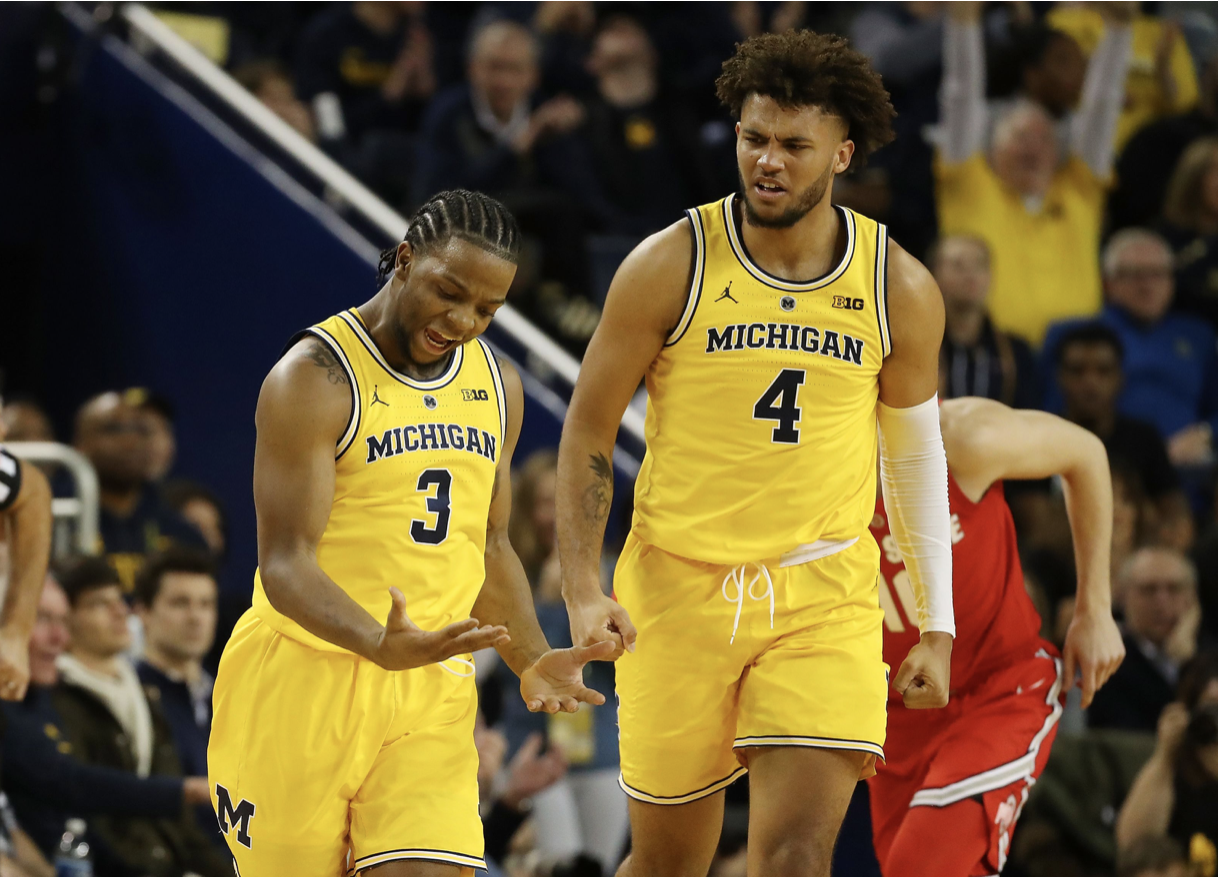 The 2019-2020 Michigan basketball season kicks off on Tuesday, November 5th with a home game against Appalachian State. Let's take a quick look at this year's team and the season ahead. 
5 Things to Watch: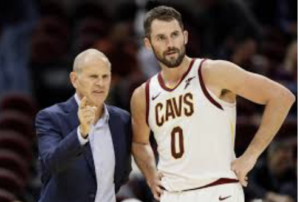 John Beilein, one of the most successful coaches in Michigan history, is now the head coach of the Cleveland Cavaliers. Beilein won 65% of his games at Michigan, reaching two national championship games and winning both the Big Ten regular season and conference tournament title twice. He will be incredibly hard to replace, but Juwan Howard, the first of the Fab Five to commit to Michigan back in the '90s, has been given the chance. 
Two clear differences to watch are pace and recruiting. Howard will likely coach a faster style than Beilein, who ran the 22nd slowest team in the country last year. In recruiting, Howard has already signed a prospect ranked higher than any of Beilien's recruits. Isaiah Todd, a consensus top-15 prospect, will be coming to Ann Arbor next year. Beilein was known for developing players over time to fit his system. Howard has already shown a willingness to go after the most talented players available, and the ability to get them. It appears that he may be fine with a one-and-done heavy roster. As schools like Duke and Kentucky have shown, this can lead to consistent talent but also some growing pains as the freshmen adjust.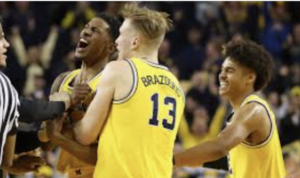 Michigan lost more than Beilein this offseason, as Jordan Poole, Charles Matthews, and Ignas Brazdeikis all left for the NBA. Poole is now getting consistent minutes on the Warriors. Brazdeikis is on the Knicks, and he scored four points in four minutes in his debut the other night. Matthews tore his ACL before the draft and went undrafted. 
Their production will be hard to replace. The trio combined for 39.8 points per game, and they were all able to create their own shot to some degree. Matthews was also one of the best wing defenders in college basketball. Michigan doesn't have another Matthews on defense, but there are a number of guys who will look to step up their impact this year. David DeJulius, Eli Brooks, Adrian Nunez, Brandon Johns, Franz Wagner, and more will have the chance to claim a big role.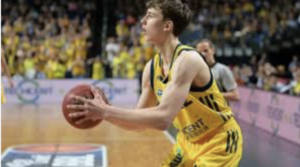 Unfortunately, Wagner, the younger brother of former Michigan great Mo Wagner, will not be able to play at the beginning of the year. He fractured his wrist a few weeks ago, and will be out for 2-4 weeks at the beginning of the season. A four-star prospect from Germany, Wagner chose Michigan over playing professionally in Germany, and he figures to follow his older brother to the NBA. The injury probably hurts his chances to go following this season, but it is still a possibility.
Wagner is a 6'7" small forward who was supposed to play a significant part in replacing Brazdeikis and Matthews. He's a solid athlete, has a good feel for the game, and is very skilled offensively, especially on the perimeter. He has already played professionally in Germany, so he will likely have an easier time adjusting to college basketball. That being said, the injury robs him and the team of early, relatively low pressure opportunities to mesh, and that's a clear negative. The sooner he gets back the better. 
Only seven players averaged more than ten minutes per game last year for Michigan. Only one, Brazdeikis, was a freshman. Now that he is gone, along with Poole and Matthews, there will be plenty of minutes available for those remaining from the last crop of freshmen to play for John Beilein – Colin Castleton, David DeJulius, Brandon Johns, and Adrian Nunez.
Castleton has great potential as a defender and rebounder. He has shown signs of being able to stretch the floor, and his ability to develop that and the rest of his offensive game will be key to finding consistent minutes. 
DeJulius is a skilled scorer and athlete from the point guard spot. He failed to break into the guard rotation last year behind Poole, Zavier Simpson, and Eli Brooks. Simpson and Brooks remain, but there will be minutes for DeJulius if he can claim them. 
Johns was the highest rated of these four, and he played the biggest role last year. It was still a pretty small role, and Michigan will be counting on him to take some big steps this year. He's a skilled and athletic power forward who has the ability to contribute in a variety of ways offensively if he can take those next steps. 
Nunez is a sharpshooter who had virtually no role last year. He will have the chance to break into the rotation if he can find the range this year, as this is a team that lost two of the three rotation players that hit more than 35% of their threes last year. The Wolverines will need shooting, and Nunez will have the chance to provide it.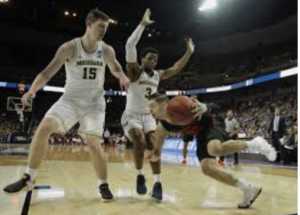 Michigan's scoring defense ranked 8th in the country two years ago and 2nd last year. Their defensive rating was 16th and 3rd, respectively. Unfortunately, it's hard to see them keeping that level of defense up. Defensive coordinator Luke Yaklich and elite wing defender Charles Matthews are gone. Zavier Simpson is also an elite wing defender, and Jon Teske is one of the better rim protectors in the country (2.0 blocks per game last year). They will need others to step up to have a chance to keep the defense where it has been in recent years. 
Roster Preview:
Returning Rotation Players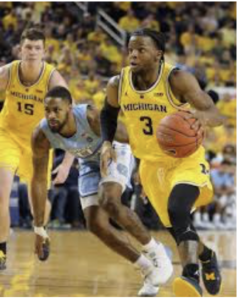 – Zavier Simpson: Simpson is an elite defender, leading the team and finishing fifth in the Big Ten with 1.4 steals per game last year while showing an ability to lock down most opposing point guards. He has become a good distributor as well, finishing second in the Big Ten last year with 6.6 assists per game. His biggest flaw is his poor perimeter shooting, which opposing teams have often taken advantage of in the past.  
– Jon Teske: Teske led the Big Ten in blocks last year. He's an elite rim protector and a solid rebounder. His offensive game, which consisted of both finishing inside and popping beyond the arc, was a work in progress last year. If he is able to take a few more steps on that end, he could be one of the best all-around players in the conference. 
– Isaiah Livers: Livers is a great athlete, and he is the best shooter on the team. He led the Big Ten in three-point field goal percentage last year, and his ability to hit more shots at the same rate will be key for this team. Livers is someone that can step up to help fill the defensive void left by Matthews. 
– Eli Brooks: Brooks had a relatively small role last year, only playing about 12 minutes per game. He struggled to score efficiently, but he has potential as a shooter. He is a solid, high-energy defender with the capability of running the point, and he is the most likely candidate to step into Poole's minutes. 
Returning Non-Rotation Players
– Austin Davis: Davis is a more traditional big man who never really broke into the rotation under Beilein. He will be competing for minutes behind Teske this year. 
– Brandon Johns: Johns is a skilled, strong, and athletic forward who also saw limited time at center last year. He has the talent to contribute if he can become more confident and assertive. 
– Colin Castleton: Castleton has potential as a defender and rebounder. His ability to make a large contribution will likely depend on his offensive development. 
– David DeJulius: DeJulius will have the chance to bring scoring from the guard spot. He will be competing with Brooks, Nunez, and potentially Wagner for minutes. 
– Adrian Nunez: Nunez is a shooter on a team lacking shooting. He has a clear path to minutes; he just needs to claim them. 
– Franz Wagner: Wagner is a skilled athlete on the perimeter who will have a chance to contribute right away when he returns from his fractured wrist in mid to late November. 
– Cole Bajema: Bajema is also skilled on the perimeter, though his potential spot in the rotation is a little less clear. He is someone to keep an eye on. 
Non-Conference Games:
Nov. 5 – Appalachian State : A must win to start off the Howard era
Nov. 12 – Creighton : This would be a big win early in the year against a solid team
Nov. 15 – Elon : Can't lose this one
Nov. 22 – Houston Baptist : Can't lose this one either
Nov. 27 – Iowa St (Battle 4 Atlantis, Bahamas) : A big chance to get a shot at UNC while also 
                picking up a solid non-conference win
Nov. 28 – North Carolina/Alabama (Battle 4 Atlantis, Bahamas) : A win over UNC would 
                show that this team is ready to compete with the big boys right away. It would be a 
                huge energy boost early in Howard's tenure. A win over Alabama would also be a 
                solid resume boost.
Nov. 29 – Gonzaga/Southern Miss/Seton Hall/Oregon (Battle 4 Atlantis, Bahamas) : It's 
                impossible to tell who Michigan will be playing on the final day, but an impressive 
                showing at the Battle 4 Atlantis would do a lot of good things for this team. Seton 
                Hall, Gonzaga, and Oregon are all top 15 teams currently.
Dec. 3 – at Louisville (Big 10 – ACC Challenge) : This would be a gigantic road win against a 
              top-10 team. This is also the kind of win that would put Howard's Michigan on the 
              map immediately, and make a tournament berth a very likely outcome.   
Dec. 14 – Oregon : Another chance, at home, to pad the resume heading into the brunt of the 
              conference schedule. Oregon is in the top 15 to start the year. 
Dec. 21 – Presbytarian : Definitely can't lose this one
Dec. 29 – Umass Lowell : Absolutely can't lose this one
Conference Preview: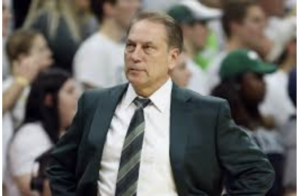 – Best Team: Michigan State is one of the best teams in the country, if not the best. They're ranked #1 going into the year. Cassius Winston is probably the best returning player in the game, and Xavier Tillman and Aaron Henry lead the talented group around him. They are the clear team to beat in the Big 10.
– Other Ranked Teams: Maryland (#7), Ohio State (#18), Purdue (#23)
– Other Competitors: Michigan, Iowa, Illinois
– Maybe Decent: Indiana, Minnesota, Wisconsin
– Probably Not Decent: Rutgers, Northwestern, Nebraska, Penn St
– Big Dates:
Dec. 6 and 11: First two conference games (Iowa, at Illinois)
Jan. 5 and Jan. 9: Consecutive shots at big wins (at Michigan St, Purdue)
Feb. 4 and Feb. 8: Another huge two-game stretch (Ohio St, Michigan St)
Feb. 22, Mar. 1, Mar. 8: Three late season road games that would be huge for the resume (at Purdue, at Ohio St, at Maryland)
Mar. 11-15: Conference Tournament
Predictions: I always believe that Michigan is winning it all. A few years ago, they were an 11 seed placed in the First Four in Dayton. I picked them to win the whole thing. Unfortunately, they won one game before bowing out to Notre Dame in the Round of 64. That hasn't changed my approach. Most predictions see Michigan finishing in the top half of the Big Ten with a chance to win a game in March. I see Michigan winning the Big Ten, winning the conference tournament, and winning the whole thing in April. Speak it into existence.