Mike Bet #466
18 min read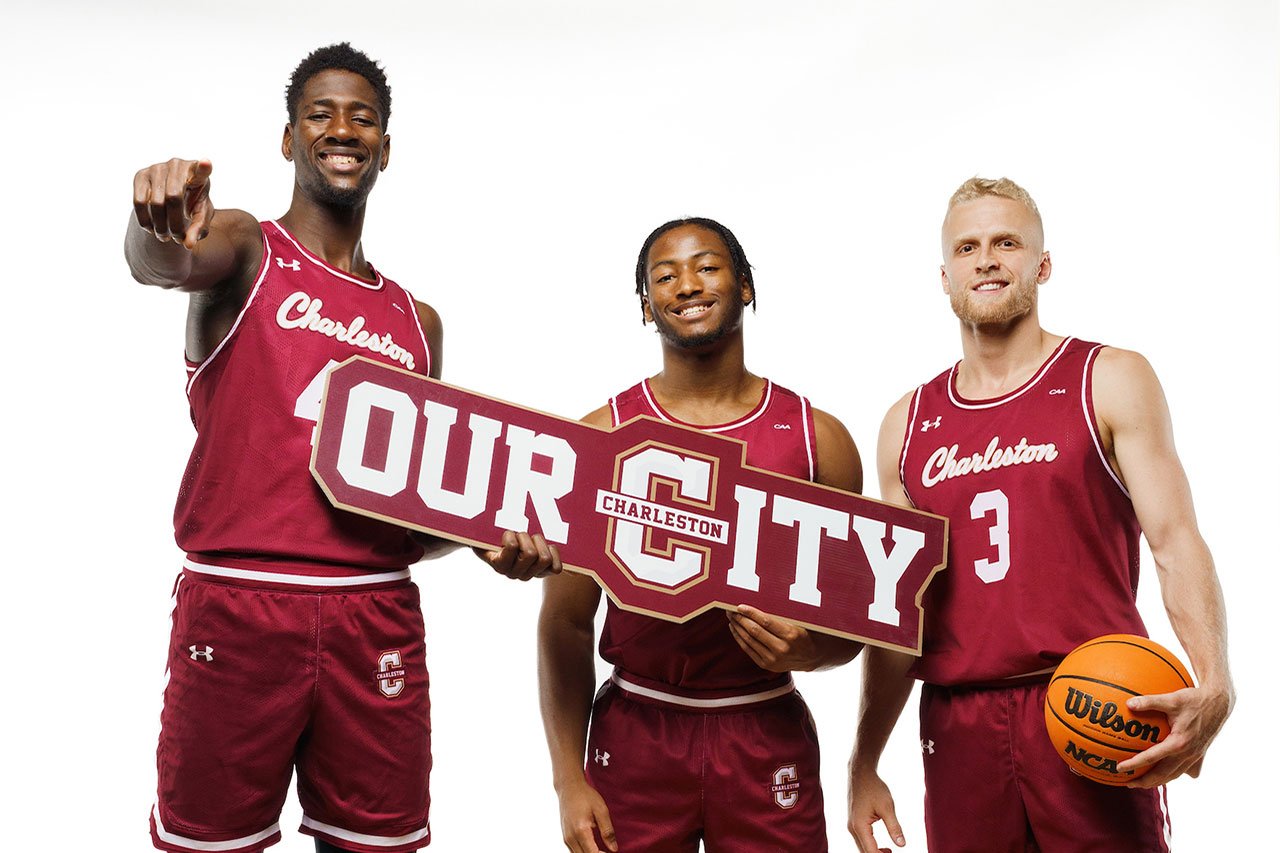 Happy Monday. Last week was simply not our week. We ended with a 1-0 NBA record yesterday, but the CBB record was 2-3 with Maryland (+148) blowing a massive lead before losing in the last second, Michigan (+168) blowing a lead and losing in OT, and a parlay that lost because Liberty lost by 1 and Eastern Washington lost at the buzzer. What are the odds? We were -4 units on NBA last week and an ugly -11 on CBB. The bounce back comes this week. But first, let's get back to our recaps with a general look at how last week went…
NBA
EAST
The Bucks finally lost one to the Sixers, snapping their win streak at 16, but they're a game and a half up at the top of the East after a two-game losing streak from the Celtics. Giannis put up a 23, 13, and 9 last night in a win in Washington. Things are going well in Milwaukee, and there are still almost twenty games left to get Khris Middleton back to full speed.
The Celtics have lost three of four to fully lose their grip on the 1 seed, and it won't get any easier tonight with a trip to Cleveland coming twenty four hours after their OT loss to the Knicks.
The Sixers are still chugging along in the 3 seed. They picked up a really nice win in Milwaukee to avoid a 1-3 week. The Bucks went up big near the end of the third after a huge Grayson Allen quarter, but Philly fought back and took over the game late, getting 69 combined from Harden and Embiid. Both PJ Tucker and Tobias Harris went down in the win, and it's not clear if they'll be back for the next game.
The Cavs split two games in seven days. They have just a one game lead on the Knicks. Cleveland has the best expected record, net rating, SRS, and defensive rating in the league, and they're seven games off the pace in the East. They're 6-6 against the Bucks, Celtics, Knicks, and Sixers, which is pretty normal. Philly is 5-7. Milwaukee is 7-5. Boston (6-6) and New York (7-7) are both .500. So the larger issue has been everyone else. Cleveland is 34-20 against teams outside the East's top five, which falls well shy of Milwaukee (39-13) and Boston (39-14). That might be indicative of a team that's just not quite there yet with that winning touch, but it's worth keeping an eye on for the playoffs for the opposite reason. The Cavs might have a better chance with the big dogs than their record would suggest.
The Knicks had a fantastic week, beating the Celtics twice and what had been their two biggest direct competitors in the Nets and Heat. Their nine-game winning streak has them on Cleveland's tail and two games ahead of the Nets and the 6 seed. They're all the way up to four and a half games ahead of the Heat, and a spot above the play-in line seems fairly secure at the moment. Julius Randle has been fantastic. New York just needs to figure out what to do about the fact that RJ Barrett is bad. They're a rather impressive 10.1 points worse per 100 possessions when he plays.
In other East news…
The Nets picked up two straight wins at the end of the week to stave off the Heat for now. They're two and a half up on Miami.
Atlanta has just a half game on the Raptors after a solid stretch for Toronto.
The Wizards are alone in the 10 seed with a game and a half on either side.
The Pacers beat the Bulls yesterday to create a tie for the 11 seed. They've been much more competent lately, winning four of six to put themselves back in the play-in race.
The Magic are three and a half games out with just seventeen to play. They just can't get over the hump, and they're running out of time.
The Hornets have lost three in a row with LaMelo down. They still have a theoretical shot at the bottom three, but that mini winning streak might have been enough to push them out of the race with how everyone else is doing.
The Pistons are now tied with the Rockets for the league's worst record after seven consecutive losses.
WEST
The Nuggets have won three in a row, and their lead over the Grizzlies is up to six and a half games. Denver is third in SRS, which is pretty easily the best rank of the Jokic era (sixth in 20-21 being the only other appearance in the top ten). That's a really good indicator of potential postseason success, which is a great sign for the Nuggets. Their defense has shaped up, rising to 11th by defensive rating after a pretty poor start. Jokic and Aaron Gordon have been awesome. The bench is still a pretty massive concern, and I still have questions about Jamal Murray's return to form. But Denver should enter the playoffs with some real confidence.
The Grizzlies are in trouble after their best player got himself suspended. Morant is picking fights with teenagers, threatening mall security guards, and trying to flex well beyond necessity on social media. It's high school stuff from a 23 year old face of an NBA franchise. Memphis was already struggling offensively, and those problems certainly won't go away with their no-doubt best offensive player sidelined. The more relevant questions are off-court. Does Ja take this as an opportunity to learn? Because it is a pretty big one. There's a heck of a lot in front of him if he can stop the side games. That can be aided by better efforts from those around him, but, mostly, It's time for him to step up.
The Kings are chugging along in the 3 seed, and they might just pass the Grizzlies. They're only a game back right now. Sacramento is 5-1 in games decided by two or less possessions over the last month, and that's keeping them where they are for now. Finding a more sustainable approach to winning down the stretch would be ideal.
Devin Booker is averaging 36 points per game since KD debuted for the Suns. Trying to guard both guys is a tall order, to say the least. Booker, for all of his ability, isn't anywhere close to Steph, who posed a completely different problem, but the Suns can still have a ridiculously dangerous offense. Chris Paul, even now, is significantly better than Klay Thompson was. Ayton is a tool those Warriors never had. The depth beyond those four is highly questionable, and it's fair to ask spacing questions in some lineups. But this is a dangerous team. Phoenix is right back in the mix.
The Warriors had a five-game winning streak snapped by the Lakers yesterday, but not before they rose all the way to the 5 seed. This is still a mediocre team that isn't in the top ten in either offensive or defensive rating. The bench is still an issue. Jordan Poole's metrics are pretty concerning. Thompson is essentially a glorified sharpshooter at this point, though he's still doing that part of the game quite well. Golden State has been an absolute mess on the road. But the Warriors know how to win (at home at least), and they won't go down without a fight.
In other West news…
The Timberwolves had a great week, beating the Clippers, Lakers, and Kings on the road to move up to the 6 seed. The offense is bad. Karl-Anthony Towns honestly might be more of a disruption than anything when he returns given all the issues they've had with fitting him and Gobert together. It's hard to argue that their summer blockbuster move was anything but a massive panic move that didn't need to happen. But they should make the play-in at least.
The Mavs and Clippers have both been struggling to work in new pieces to their rotation, and they've fallen into a tie for the 7 seed.
The last real Zion update came about a month ago. He's supposed to have some imaging done this week, and New Orleans will need some good news. They're the 9 seed for now.
The Jazz will be disappointed after losing three straight, the first to the Spurs and the next two in Oklahoma City. They had a real chance to solidify their positioning but are instead tied for the 10 seed.
The Lakers are right there with them. They've been more competent since the deadline, but they're still down LeBron heading into the home stretch. That's not an ideal place to be.
The Thunder picked up two huge wins over the Jazz to pull back within half a game of the play-in, where they sit with the treading-water Trail Blazers.
The Spurs and Rockets took turns winning two games in a row this week to let the Pistons fall back into a tie with Houston. The Spurs are half a game ahead of both.
CBB
Let's do a quick run through the conferences and what to watch for this week as we enter true crunch time…
We're at the semis of the conference tourney here. Vermont is the clear favorite. This isn't quite peak Vermont, which might make a game against a 2-4 seed tough, but they have won thirteen in a row. Awaiting them in the conference title game will be either UMass Lowell or New Hampshire, the two teams that beat them early in the conference slate.
Houston might have a 1 seed already, but they lock it up for sure with a run through the conference tourney. Memphis is the other at-large team here, and it's hard to imagine they fall out of the field regardless of what happens here. They can only lose one more game at this point. I don't see any of the other teams stealing a bid here, but watch Cincy, Tulane, and Temple.
Kennesaw State is going dancing after knocking off Liberty yesterday. They've won eight of nine but will likely face a 2-15 matchup. I don't love their chances.
We're only fighting for an auto-bid here in a disappointing year for the conference. I like VCU to take it. They have the defense to compete in March, and they've won fourteen of sixteen. Dayton and St Louis will be popular picks to take it, but watch Fordham and a hot George Mason team too.
We can dive deeper into the power conferences as the week goes along, but I'll hit on the bare bones here. Virginia, Miami, and Duke are in, not necessarily in that order. Pitt should be in regardless, but they won't have anything to worry about if they take care of business against FSU/GA Tech in the second round. NC State should also be in, and they can likely put things to rest by beating VA Tech/Notre Dame in the second round. Clemson is right on the bubble. Beating NC State (assuming they win their first game) in the quarterfinals might just do it. Two wins, with the second likely coming against Virginia, probably does it. UNC is the next closest thing to a bubble team. Beating BC/Louisville does nothing for them, but beating Virginia and then Clemson/NC State would put them near the cut line heading into the final. Winning the whole thing is their only shot at a relaxed Selection Sunday. Losing the first or second game would also lead to very little tension but for the wrong reasons. Wake Forest is probably the best bet for a bid stealer here, but my hopes aren't high. I like Miami to take the title home.
Kansas is in and almost surely with a 1 seed. Texas and Baylor will have very good seeds. Kansas State has a good shot at a top 3 seed too. Iowa State and TCU will likely be in the 4-6 range, depending on how this week goes. West Virginia is going to get in after beating ISU and KSU this week. Even a loss in the first round to Texas Tech shouldn't change that. The big question here is Oklahoma State. They need to beat Oklahoma, and then we enter toss-up territory if they can't get past Texas. Beat Texas though, and the Cowboys might be a few tiny steps into the bracket. Do more than that, and they might be able to put their feet up next weekend. Texas Tech could theoretically move up the bubble quite a bit by beating WVU, Kansas, and Baylor on the way to the title game, but they might still need to win the whole thing. Oklahoma will need all four wins.
Marquette, Xavier, Providence, Creighton, and UConn are in. Seton Hall and Villanova are at least potentially threats to grab the auto bid, but both would need to win three straight games against those first five. I don't see that happening. Marquette is probably capped at a 3 seed, but they could make things interesting with a tourney win and some luck elsewhere.
1 seed Eastern Washington lost at the buzzer on a deep three yesterday. Montanta State is the clear favorite to go dancing now. They've won six in a row but lost to Texas Tech by 35 in last year's tournament.
UNC Asheville came back late to improve to 27-7 and knock off Campbell for the bid yesterday. They do have a win over UCF, but they lost to Dayton and Arkansas by just short of 60 combined points. The Big South is 4-30 all-time in the Big Dance, and three of those wins came in First Four games. The other came from a really good Winthrop team that earned an 11 seed under Gregg Marshall, who went on to coach some more really good teams at Wichita State. UNC Asheville is not that.
Purdue is in, but it might be as a 2 seed at this point. Indiana, Northwestern, Iowa, Illinois, Maryland, and Michigan State are in too. Rutgers will have to sweat a little bit if they lose to Michigan in their first Big Ten tourney game, but they're on the right side of things for now. Wisconsin can't afford to lose to Ohio State, but then we start getting to the point of potential safety despite a loss. Beating Iowa probably puts them in a good spot. Winning three games in Chicago might do the job. Penn State is in a tricky spot with an opening game against Illinois. Losing that results in a complete toss-up for their tourney chances. Winning that might push them into a good spot. Beating Illinois and then Northwestern might just do the trick. Michigan is the other bubble team here, but they're farther back than Wisconsin and PSU. A loss to Rutgers ends things. A win over Rutgers and a loss to Purdue ends things. Beating both and losing in the semis might not even be enough. But reaching the title game keeps the spark lit. Nebraska is playing much better lately, but winning five straight games to take the tourney would be a massive ask.
Four Big West teams sit in the top 126 in KenPom. UC Irvine, UC Santa Barbara, Cal State Fullerton, and Hawaii will all be going to war this week. Don't sleep on UC Riverside either. UCSB lost to Creighton in the first round by 1 two years ago. UC Irvine beat Kansas State in the first round four years ago. Hawaii beat California in the first round in 2016. Irvine lost to Louisville by 2 in the first round in 2015. The Big West can hang with the big boys in March.
Hofstra and Charleston both look rather dangerous. Hofstra has won twelve in a row and beat a number of solid mid-major teams in the non-con. Charleston is 29-3 with wins over Virginia Tech and Kent State, among others. I think they should be in regardless, but it looks like we might headed for a huge winner-takes-all title game tomorrow. Charleston has a tough one against Towson tonight first.
FAU is in, and they might even grab an 8/9 seed. The road win over Florida and a conference that just has better teams than the CAA is the difference between them and Charleston resume-wise. They're not guaranteed a conference tourney win though. Both North Texas and UAB have plenty in the tank and won't go out easy. This is a real conference to watch for bubble teams, who will be hoping FAU gets the job done.
It's down to Milwaukee, Cleveland State, Youngstown State, and Northern Kentucky in the semis of the Horizon tourney. Youngstown State will be the favorite with their highly efficient offense, but they're going to have two tough games to win.
Yale, Princeton, Penn, and Cornell will duke it out in the Ivy's four-team tourney this weekend. The Ivy hasn't produced a tournament win since 2016, but they won plenty of games across the first half of the 2010s. Don't count out Yale if they get through the conference tourney.
Iona is the favorite here, and they'll look to avoid last season's crash-out. They've won eleven straight and won the regular season conference title by four games. Slick Rick and the Gaels are coming for the 5 seeds.
I'm a massive Toledo fan (they've won fifteen straight!), but Kent State is also really good. Akron finished third in the conference and won this tourney last year too. Toledo has the country's eighth-best offense according to KenPom. Give me them in the tourney. They'll have an edge entering the MAC tourney as the 1 seed and getting just one of Kent State and Akron.
The MEAC does have two 15/2 upsets (Norfolk State over Missouri in '12 and Coppin State over South Carolina in '97). Norfolk State and North Carolina Central are probably the two favorites here, but Howard is having a solid year too. We're probably looking at a 16 seed for whoever takes this.
Drake is back in the dance after making the First Four as an at-large team in 2021. This is a solid team, and they might end up in one of those favorable 12/5 games.
It's been an interesting year for the Mountain West. San Diego State has emerged from the pack, and they should get a 5-7 seed. Boise State is also probably in fairly safely after beating the Aztecs the other day. Nevada is right on the bubble after two bad losses in their last two. You'd have to imagine that a second round loss to San Jose State knocks them out of the field, but it's not clear that a win would get them to safety. Beating San Diego State in the third round would lock things up though. Utah State is right on the bubble too, and they'll have a nervy Selection Sunday if they can't beat New Mexico in the second round. Beat the Lobos though, and they might end up on the right side of the line. Pairing that with another win over Boise State might lock things up. New Mexico and UNLV both started really well but faltered in conference play. Can we get a bid-stealing run out of one of them? New Mexico was certainly the more impressive of the two once the schedule flipped. San Jose State is lurking as a team that can make a run too. They've had some moments this year.
Fairleigh-Dickinson has already wrapped up the auto-bid despite tomorrow's NEC title game with Merrimack, who is banned from national postseason competition during their transition to the D1 level. This will be three trips in eight years for FDU, and it will be another trip that ends with a loss to either a fellow 16 seed or a 1 seed.
Southeast Missouri State is going dancing after an impressive run through the OVC tourney as the 5 seed. They beat three of the four teams seeded above them across three days. With that said, this is not a very good team (nor was this a very good conference in the first year after Belmont and Murray State left for greener pastures), and SEMO will end up as a 16 seed.
The Pac 12 is bad. UCLA is not, and they have a real shot at 1 seed. Arizona probably ends up with a 2 seed as well. From there, it's a mess. USC has locked up a bid with five wins in six games, but they probably won't go any higher than a 10 seed barring a big run here. The only other bubble team is Arizona State. They need to beat Oregon State and then USC. That might do it, but they could definitively lock things up from there by beating Arizona again. Anything less than those two wins will leave them short. Everyone else is in win-out mode. Oregon v. Washington State in the 4/5 game will be a match-up to watch, as that will set up a season-saving opportunity against UCLA in the semis. There's a tiny, tiny chance that a win over the Bruins would be enough for the Ducks.
A dangerous Colgate team that can really score the basketball will go for the conference title when they play 6 seed Lafayette on Wednesday.
Alabama has a good shot at a 1 seed. Tennessee is probably getting yet another 3 seed, which would be their third in eight years under Rick Barnes. They have just four tourney wins in his first seven years (five tourney appearances). Kentucky, Texas A&M, Missouri, and Arkansas are all in too. Auburn might have locked things up by beating Tennessee this past weekend. A win over Arkansas in the SEC second round seals the deal, but they probably won't be super worried regardless despite their late slide. Mississippi State is firmly on the bubble, and they'll need to beat Florida in the second round. That should be enough. A win over Alabama in the third round surely will be. Vandy is the other team to watch. They probably need three wins (LSU/Georgia, Kentucky, A&M/Arkansas/Auburn) to have a legit at-large shot. Getting those first two at least keeps the hope alive but probably won't be enough. I don't like any of the bid-stealing options at the bottom of the conference.
Furman plays Chattanooga for all the marbles tonight. I like Furman. They've won 20+ games in six of seven seasons now, but they haven't punched it in with a tourney bid yet. This is a huge chance for them. They can score, and they'll push someone in the first round.
We're probably looking at a 16 seed for the winner of this one. I like Northwestern State, but Texas A&M CC, SE LA, and Nicholls State will be up for the challenge too.
Grambling State and Alcorn State both went 15-3 in SWAC play, but Grambling State is hotter (nine straight wins), played better in the non-con, and fares better in the metrics. They beat Vandy and Colorado but might get relegated to a 16 seed.
Oral Roberts is 28-4. They've won twenty-five of twenty-six. The quality wins just aren't there to get them an at-large bid after an 0-4 run in Quad 1 games, but they kept St Mary's, Utah State, and New Mexico within 10. This is a dang good team that will be looking to build on their upset win over Ohio State a few years ago if they can win the next two games in the Summit tourney.
Louisiana gets a dangerous South Alabama team in the final tonight. USA struggled to find consistency in conference play, but they held Towson, New Mexico, Oklahoma, and Alabama within 10 in the non-con. This isn't your typical 8-2 matchup. South Alabama is actually a few spots higher on KenPom with both teams in the 90s.
It's Gonzaga and St Mary's barring two upsets here. BYU and San Francisco will have a mountain to climb to earn an auto-bid (things get really interesting if they both manage to win tonight but good luck with that). The only real question here is seeding. Both the Zags and Gaels should be 5 seeds or higher, and the Zags probably get a 3 seed. Can St Mary's rise up another line with two more wins?
Sam Houston State is my pick here after they overcame some struggles early on in WAC play, but Utah Valley is also quite good. Defense rules the day with both teams. This is a deep conference. Wins won't come easy to clinch that bid. But a win won't come easy if someone has to play SH State or Utah Valley in the big tourney either.
TODAY'S PLAYS
NBA record: 168-142-7 ATS, 27-52 ML, 88-69-1 O/U, 1-9 parlay, 0-1 props, -11.81 units
CBB record: 199-185-8 ATS, 46-70 ML, 4-4 O/U, 13-25 parlay, -29.45 units
CBB regular season record: 198-181-8 ATS, 46-72 ML, 4-4 O/U, 12-24 parlay, -30.85 units
CBB conference tourney record: 1-4 ATS, 2-0 ML, 0-0 O/U, 1-3 parlay, + 1.40 units
Charleston ML (-210) – TWO UNIT PLAY
ML PARLAY – Oral Roberts, Gonzaga, St Marys (-172) – THREE UNIT PLAY
CONFERENCE TOURNAMENT PICKS
Record: 2-5 (1 loss in title game)
ASUN Champ: Liberty (lost title)
Sun Belt: Southern Miss (lost in QF)
Patriot: Colgate (play in final Wednesday)
Horizon: Milwaukee (play in SF today)
Big South: UNC Asheville (WINNERS)
NEC: Wagner (Lost first round)
OVC: Morehead State (lost in SF)
MVC: Drake (WINNERS)
WCC: St Mary's (play in SF today)
CAA: Charleston (play in SF today)
Southern: Furman (play in final today)
Summit: Oral Roberts (play in SF today)
America East: Vermont (play in SF tomorrow)
Big Sky: Eastern Washington (lost in QF)
Southland: Northwestern State (play in SF tomorrow)