Mike Bets #101
5 min read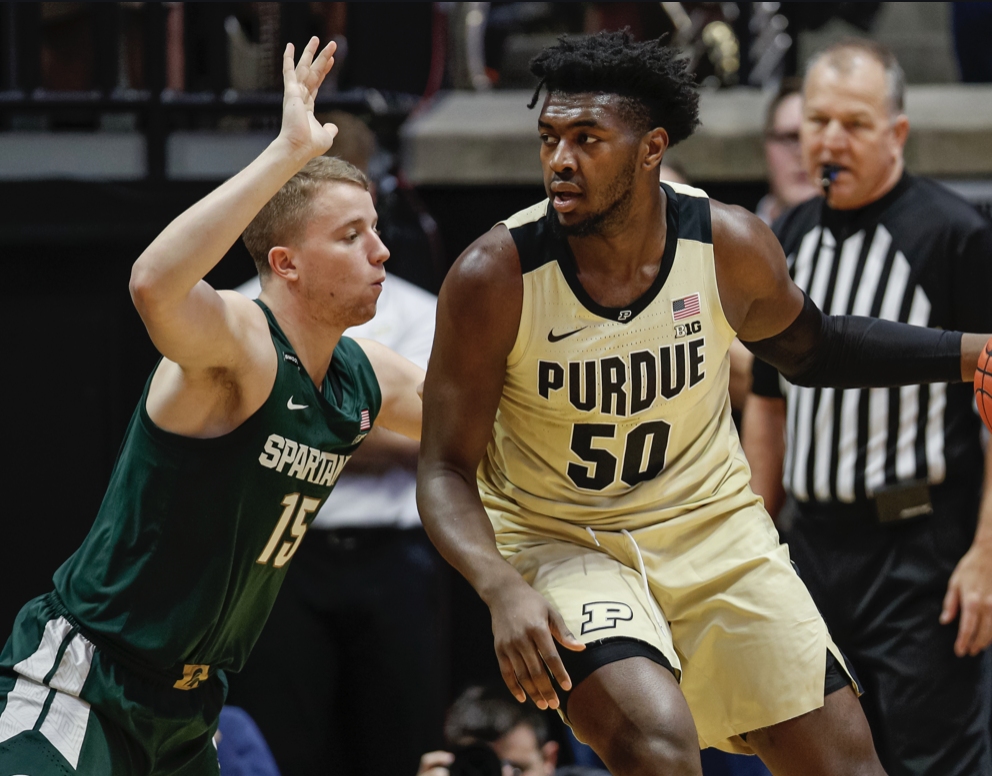 Yesterday was a good start in the fight back after Saturday. I'll take a 6-3 record any day. Let's get straight to the picks today.
College Basketball Record: 281-268-4 on individual bets, 9-52 on parlays, -$61
All Involved CBB Picks: 349-321-7 ATS, 27-45 Dog MLs
NBA Record: 20-38, 1-7 on parlays, -$497 (on the way up)
$11 for spread, $10 for ML
UMBC lost the opener of this two-game series on Sunday to fall to 10-4 (6-3). They've yet to lose twice to any team in America East play. I don't see that changing against NJIT, who is 6-7 (5-6). NJIT has also failed to beat any conference opponents twice, even those at the bottom of the standings. UMBC rebounds here, and the -4 line isn't big at all.
Notre Dame v. Wake Forest (+5.5)
I think this line represents an overreaction to Notre Dame's thrashing of Pitt the other day. I'm not giving them two possessions here. The Fighting Irish have won two of three (Miami, Pitt), but so has Wake Forest, with their two wins coincidentally coming against the same teams. Wake has been largely competitive against the top of the ACC so far, and I like them to keep it close here.
Buffalo (-4.5) v. Ball State
Buffalo has struggled to beat good teams, but they're 3-0 with no wins of less than 15 points against teams under .500 in MAC play. That includes a 17-point win in early January over 4-5 Ball State. Take Buffalo.
Auburn has been playing some much improved basketball since the injection of Sharife Cooper into the lineup. They're 4-3 with the losses coming to Alabama (4 points), Arkansas (2), and Baylor (12). An at-large bid suddenly seems possible again, and they roll a Georgia team that they beat by 18 about twenty days ago.
The biggest rule of MAC basketball? Ride with Toledo. The Rockets get revenge for their lone conference loss here and establish a two-game lead in the loss column.
Iowa (-9.5) v. Michigan State
What does a struggling Michigan State team that has scored 37 and 62 points in their first two games back from a covid break not want to see right now? An angry Iowa team that sits right behind Gonzaga at the top of the nation's offensive efficiency rankings. The Hawkeyes have lost their last two games to fall to 6-3 in Big Ten play. They take the frustration out on Sparty tonight.
Wisconsin v. Penn State (+8.5)
Wisconsin is 13-5. Since three cupcake openers, they have won just twice by more than 14 points. One was a 16-point win over Northwestern. The other was an absolute thrashing of a depleted Louisville team. They even beat one of those cupcakes by just 10 points. When they're rolling, this is not a team that blows anyone out. And they're not rolling right now, with a 3-3 record in their last six. That includes a 10-point loss to Penn State the other day. PSU is 6-7 (3-6), but they've lost by more than 8 points just twice all season. Both came against Illinois. They're 3-1 in their last four with the only loss being a four-point game at Ohio State. You have to pick them to stay within 8 here.
Clemson hasn't scored more than 65 points since January 5. They can't put the ball in the hoop right now, and that's led to some huge losses. Don't forget that this is still a good team with wins over Alabama, Florida State, Purdue, Mississippi State, NC State, and Maryland. The shooting slump has to stop at some point. UNC is playing good basketball, but they've also been playing it against the bottom of the ACC. At home, this is a good chance for Clemson to really bounce back.
West Virginia (-11.5) v. Iowa State
Iowa State lost by 39 to Mississippi State this past weekend. I'm not betting on them ever again. They've lost their last three by 87 total points.
Don't bet against Baylor. With a win here, the Big 12 title is theirs. They'll be 9-0 and three games up in the loss column.
Tennessee (-3.5) v. Ole Miss
Tennessee is coming off a big win over Kansas. That momentum should carry over here. Ole Miss is coming off of consecutive double digit losses to Georgia and Arkansas.
Maryland v. Purdue (+125)
The Boilermakers have won five of six. Only Michigan stood in the way of their momentum. That doesn't change here. Maryland still hasn't won a Big Ten game that doesn't involve a road trip to take on a top 25 team.
Dayton (-1.5) v. Duquesne
The Flyers are now 10-4 (6-3). They've picked up two of their biggest wins the last two times out against St Louis and Rhode Island. Duquesne isn't bad, but they haven't played VCU, St Louis, or Richmond or beaten Dayton, Davidson, or St Bonaventure in four tries. I don't think that changes here.
Illinois (-2.5) v. Indiana
Indiana could win this game or keep it within 2 points. They're a good team. But betting against Illinois when they're coming off the win over Iowa would be irresponsible.
Nevada beat UNLV by 29 on Sunday. Take them to cover this line.
BYU has played two iffy games in a row. Against a 2-7 San Diego team, they bounce back in style. USD has kept most games close, but they've been blown out by Gonzaga and UC Irvine. BYU is capable of covering 12 here.
The 13-3 Trojans have a chance to close within one game of UCLA at the top of the Pac 12 before Saturday's showdown. They won't blow the opportunity.
CBB Parlay — $12 to win $73
MLs for Buffalo, Toledo, Baylor, Nevada, and Tennessee
Pacers v. Grizzlies (+4.5)
Clippers (-1.5) v. Nets
Wizards (-2.5) v. Trail Blazers
GAMES TO KEEP AN EYE ON
Betting on this game would just be dumb, but keep an eye on Marquette. Their tournament hopes are probably dead already despite the wins over Wisconsin and Creighton, but they could at least build some positive momentum into March and the conference tournament with some good performances over the next month.
Kansas State is awful. If there's any hope for Kansas turning their sinking ship of a season around, they need to win this game. A loss – and really even a close fight – would be crushing.
Arkansas v. Mississippi State
Arkansas and their lack of quality wins can't afford too many bad losses. You can do worse than Mississippi State, but this is still a game the Razorbacks would much rather win.