Mike Bets #116
3 min read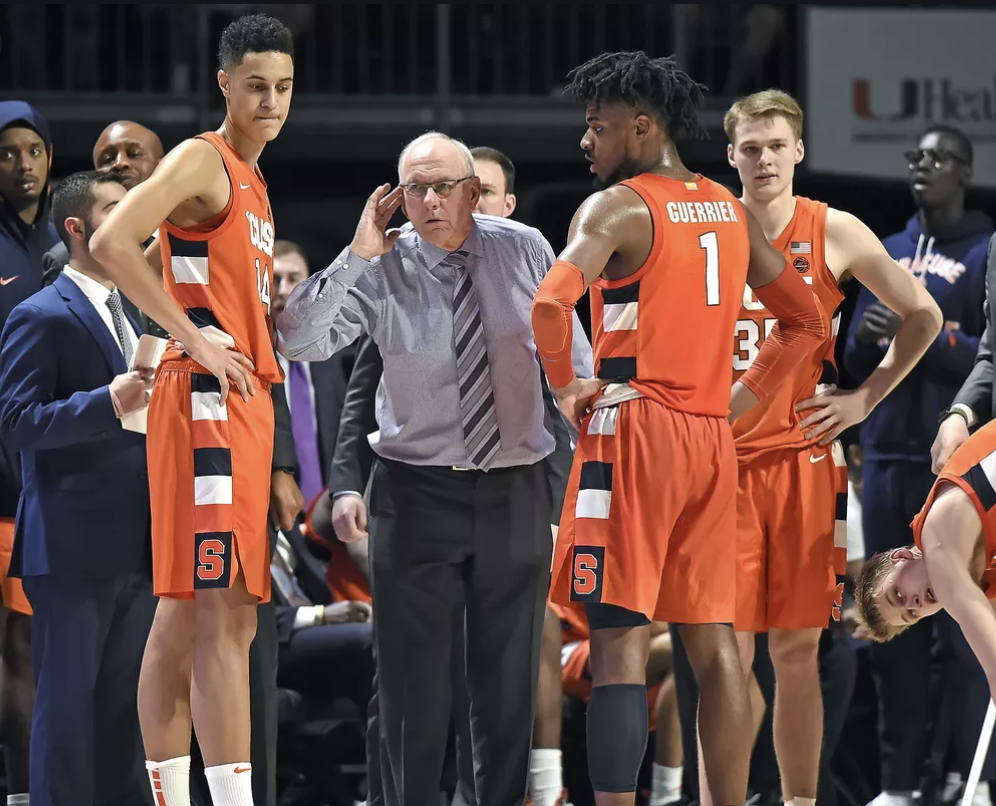 It's Ash Wednesday, so let's celebrate by tossing on a huge number of basketball games, as any good Catholic would. Yesterday was a poor day. Let's bounce back.
Today's Plays:
$11 for spread, $10 for ML
Two ACC teams that are on the wrong edge of the bubble here. Pitt is 9-7 (5-6). NC State is 8-9 (4-8). Pitt has lost five of six. NC State has lost eight of ten. Pitt has been more competitive, and I'll take them at home here.
Louisville v. Syracuse (+5)
Syracuse topped Virginia Tech about two weeks ago, and they've been taking care of business against the teams they should beat to keep themselves in decent tournament position. They've won four of six. They haven't been great against the better teams – hence the importance of that win over the Hokies – but I like them to compete here against a Louisville team that hasn't played in 16 days. The Cardinals also lost three of five before their two-week break.
Richmond hasn't played a D1 game since January 26. VCU just took over at the top of the Atlantic 10 with their win over St Bonaventure. They aren't giving it up tonight.
Maryland v. Nebraska (+10.5)
Maryland is clearly the better team, but this is a big line. Nebraska trailed at the half by just 4 last night in the first game of this doubleheader before they ended up losing by 14. They keep it within 10 this time. This season has shown us how hard it is to blow out a team two days in a row.
USC (-10) v. Arizona State
This line is a little thick, but betting against USC is a fool's errand right now. They've won six straight. All of the wins have come by at least six points. Four have come by double digits. ASU has been wildly underwhelming this year, and they're 0-3 and -26 against the Pac 12's top four teams.
Drake (-4.5) v. Northern Iowa
Drake hasn't been great the last few weeks since their return from a long covid break. There's been a few more close calls than one would like. That doesn't change the fact that this is a 20-2 team that beat Northern Iowa by 21 just last week. This line is disrespectful.
The Loyola 20-point win is a 50-50 bet at this point. They've won five of their last ten by 20 or more. Last time they played Valparaiso, they won 75-39. I'm not betting against them here.
Kansas (-12.5) v. Kansas State
Kansas has won four of five, and they're beating up on the bad teams. Kansas State certainly fits into that category.
Seton Hall v. DePaul (+13.5)
DePaul has lost nine of twelve this year, but they've only lost by more than thirteen twice. They held Seton Hall within eight in their previous match-up. Take DePaul to cover the big line here.
Duke v. Wake Forest (+6.5)
Wake Forest has been competitive almost every time out this year, and one win over NC State doesn't prove much of anything for Duke. Don't bet on them, especially after even more chaos with the departure of Jalen Johnson.
Boise State (-1.5) v. Utah State
Boise has lost three of six after a 13-1 start. Before this mini stumble, they were the clear favorites in the Mountain West. They show why tonight against their one of their main challengers.
Indiana (-6.5) v. Minnesota
Minnesota on the road this year: 0-7, with an average margin of defeat of 16.4 points. Only one loss has come by single digits (looking at you, Rutgers). Don't bet on Minnesota outside of Minnesota.
Tennessee v. South Carolina (+11.5)
SC has been relatively competitive, and Tennessee has won just one game by more than 11 in the last month.
The Magic have lost eight of ten. All eight losses have come by more than four points. All but one have come by at least nine points. Take the Knicks, who have won three straight and five of seven.
Pelicans v. Trail Blazers (+3)
Both teams played yesterday. The Pelicans ended a three-game losing streak with a demolition of the Grizzlies. The Blazers topped OKC to win their fifth in a row and their seventh in eight tries. With the points, take Portland.