Mike Bets #123
8 min read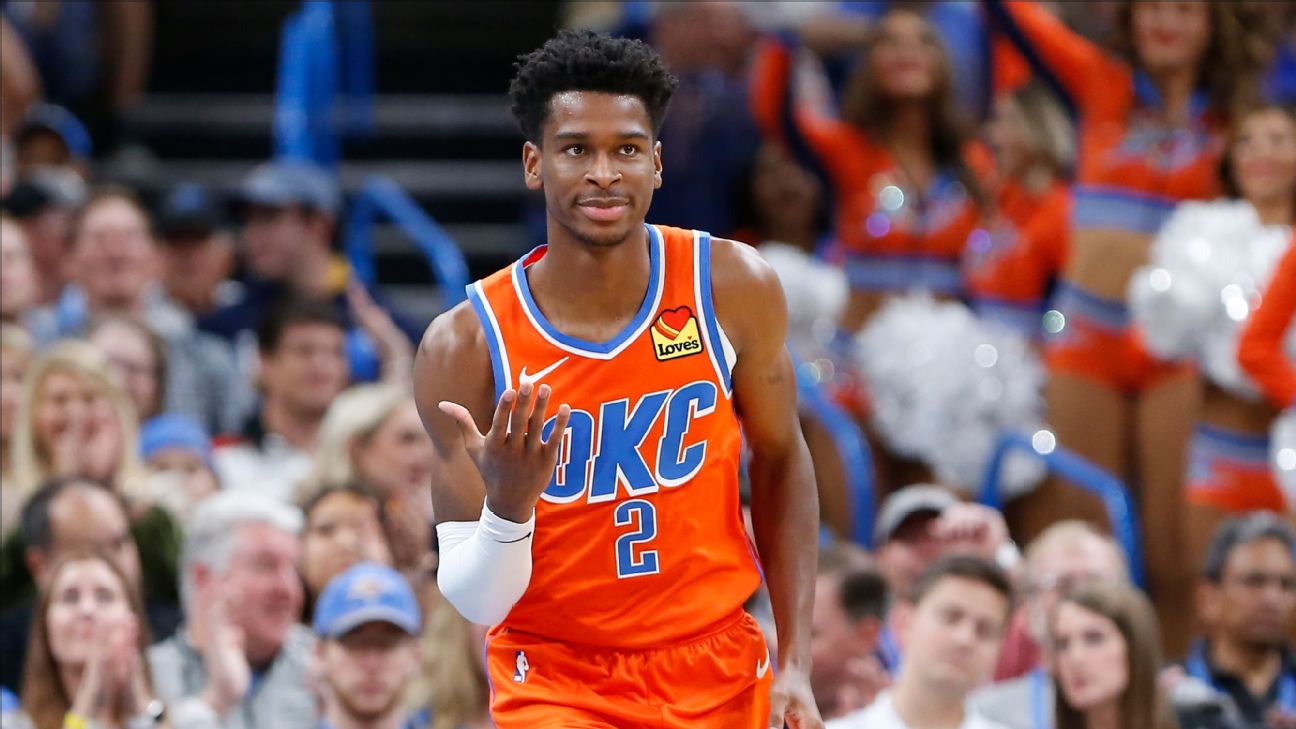 The All-Star reserves were announced yesterday, so let's quickly run through those. I already did a deep dive into the stats here, so I won't go into too much detail. I still want to go over the players and give some quick thoughts on those who made it and those who didn't.
Let's start with the West –
The clear All-Stars
1. Paul George
2. Damian Lillard
No one is arguing over these two – and for good reason. There's simply no good argument against their inclusion based on their play this season.
The Clear All-Stars who are getting some flack
3. Anthony Davis
4. Zion Williamson
I haven't seen too much uproar over Davis, but there was some. There's no question that his scoring, by both volume and efficiency, falls a little but outside of the All-Star window this year. He's not a particularly good shooter, and he hasn't contributed a whole lot as a passer. That doesn't change the fact that he's one of the two best defenders in the conference, and his offense, while not truly great this season, has been more than good enough to swing him an All-Star spot when combined with the defense. He deserved to be one of the seven.
Zion has probably been the biggest target of criticism, and it's ridiculous. Williamson is 14th in the league in scoring. He's 5th in field goal percentage and sits more than 5% above the next closest player among those taking more than 15 shots per game. He ranks 8th in both eFG% and TS%. There are just nine players making more field goals per game, and all of them take at least 2.8 more shots per game. Zion has been, quite simply, one of the most dominant and efficient scorers in the league. Don't forget about the 7 rebounds and 3 assists per game either, or the fact that he ranks in the top ten in the West in win shares, win shares per 48 minutes, VORP, BPM, and PER. He's 6th in the league in PER. He absolutely deserved to be an All-Star.
The Jazz Players
5. Donovan Mitchell
6. Rudy Gobert
There are arguments against these two being on the team. I would personally have taken Christian Wood and SGA over them (the other five players matched with my picks). With that said, they're both having great seasons and are the backbone of a Jazz team that is running away from the rest of the league right now. It's hard to have an issue with either one of these guys being in.
Chris Paul
7. Chris Paul
I had Paul as an All-Star. He's not scoring at a particularly high volume, but he's excelled in virtually every other area of the game. He's the most important player in Phoenix, and it isn't even close. Saying that Booker deserves the spot ahead of him would be the same as saying that scoring is the only area of the game that matters. Paul was definitely on a lower tier than some of these other guys – I had him at 7 and well behind a top four of Dame, PG, Zion, and AD – but he deserves to be here all the same.
The ones who didn't make it
(ranked in order of how close to the team they are in my mind)
1. SGA
SGA is leading a better-than-expected Thunder team. He's averaging 23 points, 6.5 assists, and 5 boards per game. He's shooting nearly 5 threes per game and hitting more than 40% of them. His field goal percentage is above 50%. His advanced stats are good across the board. A low-key 22 year old on a mediocre small-market team is always going to have to climb a wall that others won't to make the All-Star team, so it's not very surprising to see SGA not make it. He still should have, and it would be a shame if he doesn't get AD's spot as an injury sub. I personally would have switched him with Mitchell or Gobert.
2. Christian Wood
As I said earlier, I think Wood deserved the spot more than Gobert. The Rockets have been a total mess without him. He's averaging 22 and 10 while absolutely stroking it from deep. The metrics are good across the board. All that said, he's also only played 17 games. It's very difficult to make the team in those circumstances, and it's understandable that Gobert – who has been great himself – got the nod instead.
3. Brandon Ingram
I don't think Ingram deserved to make the team as a top-seven player this season among the options, but he was right at the top of the rest of the pack. He's playing really good basketball, averaging 24, 5, and 5 and shooting very well. Ultimately, he just doesn't do enough defensively to keep up with some of these other guys. It's close, but it's hard to look at the seven that made it and say that Ingram deserved it more than any of them.
4. DeMar DeRozan
The same goes for DeRozan, who's having a very good season for the Spurs, putting up about 20 points, 7 assists, and 5 boards per game. At the end of the day, those few extra assists aren't making the difference, and there's no other area of the game to point to where he stands out from the rest. DeRozan has been great; he also hasn't been better than the guys that made it.
5. Mike Conley
Conley has been crucial for the Jazz, and the advanced metrics love him. I think he narrowly misses out on the top seven, but it becomes even harder to put him in there if Gobert and Mitchell have already made it. The Jazz have been great, but there are too many deserving players to give one team 42% of the spots.
6. Devin Booker
Devin Booker is an elite scorer and great player. Those things aren't up for debate. The All-Star team is not a recognition of skill, talent, or career production though, and there just isn't an argument for Booker based on what he's done this year. He's scoring at a relatively high volume and doing it efficiently. Those are both good things, but when 24.7 points per game and a 38% three-point percentage on less than 6 threes per game are the foundation of your All-Star argument, you're not starting in the strongest spot. Booker is averaging just 8.1 assists and rebounds combined. Is that partly because of Chris Paul? Sure, but that still means that Booker is taking on a role of less variety this season. That should matter. Then there's the advanced metrics, which just aren't good by comparison. Booker has a PER of 18.3, is barely producing 0.1 win shares per 48 minutes, and has a negative BPM. The eye test is important, but these metrics do a really good job of measuring production and impact. Booker's 2021 simply hasn't stacked up. Look at these numbers –


How are you possibly taking the top player (Booker) over the bottom player (SGA)? Booker doesn't deserve to be an All-Star, and he's not the most notable snub in his own conference either.
Then there's the East, which just had way too many options and way too few spots. Here's the bottom line – James Harden was a no-doubter, and everyone else was part of a group of at least eleven players that had a reasonable claim to the last six spots.
Zach LaVine has been an incredibly productive and efficient scorer. He deserved his spot. So did Julius Randle, who has been an all-around stud for a Knicks team that has played tough and exceeded expectations all season long. Jaylen Brown deserved his spot too. He's averaging just under 26 points, 6 boards, and 4 assists per game and scoring at a highly efficient rate. Ben Simmons has been a great passer and rebounder and one of the best defenders in the league this season. The Sixers are at the top of the East. It's hard to say he didn't deserve his spot. Nikola Vucevic is averaging roughly 24 and 12 with an additional 4 assists per game. He's stroking it from deep and also averaging almost 2 combined steals and blocks. He should have been an All-Star.
The issue is that a number of other guys should have been too. Khris Middleton might be the most efficient non-big, high-volume scorer in the game outside of Kevin Durant, and he's also averaging a career-high 5.8 assists. Domantas Sabonis is averaging 20, 10, and 5. Trae Young has been one of the most dominant offensive forces in the game as a scorer and passer. Bam Adebayo and Jimmy Butler are both playing incredible basketball despite the struggles in Miami. Even guys like Jrue Holiday, Fred VanVleet, and Tobias Harris would be reasonable All-Stars in a more typical year. Jayson Tatum – the least deserving of the reserves in my opinion – deserved it just as much as all of these guys. He's averaging almost 26 points, 7 rebounds, and 5 assists per game and hitting 38% of his threes at a very high volume.
The sad reality in this year's East is that there weren't enough spots for all of the players who are putting up great seasons. Middleton, Sabonis, Young, and Adebayo would all have been worthy reserves. Butler's lack of games might have kept him out in such a packed race, but I wouldn't have been surprised if he had made it either. It's not typical to see that many players who truly deserved the nod, and it just sucks for the ones who missed out. They may not be All-Stars, but they're still playing at an All-Star level. Unfortunately, there's no prize for that.
One last comment – Pascal Siakam has been better than he's getting credit for, but he simply didn't deserve to be in the conversation with the top twelve or even the top fifteen. He hasn't had an All-Star worthy season so far.
And with that, let's find some plays for today –
$11 for spread, $10 for ML
Heat v. Raptors (+110)
Celtics (-2) v. Hawks
Spurs (PK) v. Thunder
Bulls (-4) v. Timberwolves
Pelicans v. Pistons (+9.5)
Abilene Christian (-8.5) v. Sam Houston State
Kent State (-7.5) v. Ball State
Clemson (-2.5) v. Wake Forest
Davidson v. St Bonaventure (+130)
Virginia v. NC State (+11)
Arkansas v. Alabama (+110)
Xavier (-1.5) v. Providence
Creighton v. DePaul (+15)
Florida State (-11.5) v. Miami
Rutgers v. Indiana (+3.5)
Seton Hall (-6.5) v. Butler
CBB Parlay – $17 to win $101
MLs for Clemson, Dayton, Kent State, Seton Hall, and Xavier