Mike Bets #122
7 min read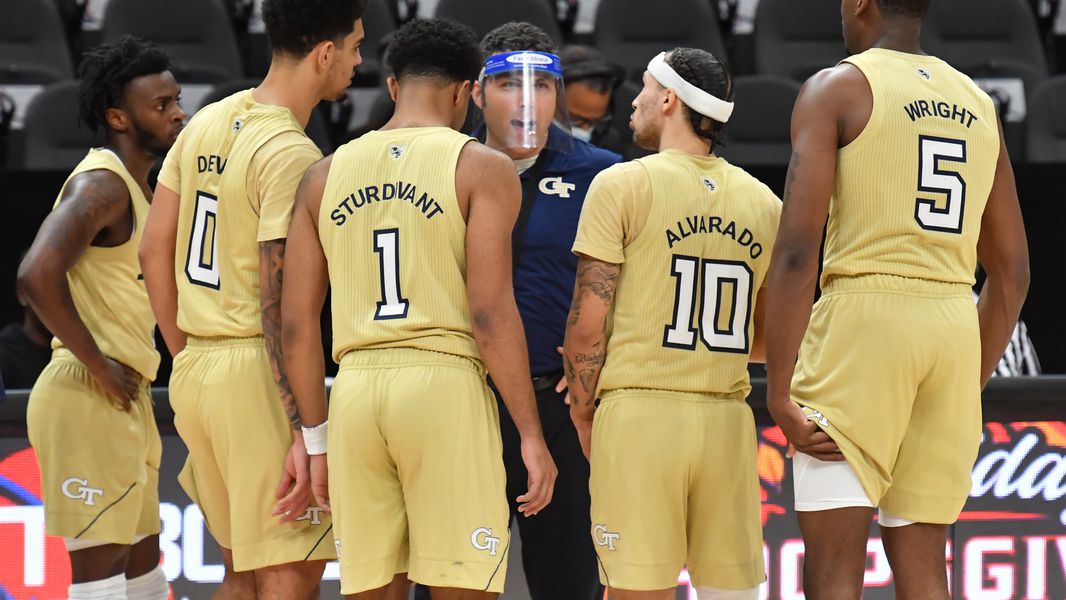 It's Tuesday. Here are some quick things to take away from yesterday and some other things to watch for tonight –
The Jazz won their twenty-first game in twenty-three tries yesterday, drilling the Hornets and increasing their lead over the rest of the West to 3.5 games. They have the fourth most efficient offense in the league and rank second in defensive efficiency. Only the Suns (eighth and fourth) and Bucks (second and tenth) join them in ranking in the top ten in both categories. There's no questioning who the best team in the league has been so far. The only question is whether Utah can keep this up the rest of the way and then perform this well in the playoffs. There's no guarantee of that, especially for a team that has made the playoffs as a top-ten team by any metric four years in a row and still never won more than five games there in any single year.
The Lakers lost again, this time to the Wizards. They're now 3-3 in six recent games without Anthony Davis, and only one of those games ended with a regulation win for LA. The Wizards trailed by 14 at half, but they came back to force OT and held on late. It's their fifth win in a row, and they're certainly looking like a playoff threat out East. For the Lakers, everything will ultimately be fine. They're still 22-10, and mid-season offensive struggles won't prevent them from challenging for a title this summer. We saw them blitz everyone in last summer's playoffs after looking absolutely abysmal offensively in the seeding games. With that said, it's not hard to see the struggles continuing as long as Davis stays out, and upcoming games against the Jazz, Suns, Warriors, and Trail Blazers won't be easy.
The Bulls crushed the Rockets to move up to the 8 seed in an Eastern Conference that is very tightly packed in the middle. They've won four of five. The Rockets, meanwhile, have lost eight in a row and nine of ten. Things are not going well in Houston.
The Heat used a strong fourth quarter to top the Thunder and win their third straight. They're half a game back of Chicago and own the East's 10 seed as of this morning.
CJ McCollum and Jusuf Nurkic are close to returning for the Blazers, but the Suns took advantage of their absence in a 132-100 win last night. Phoenix is now 20-10 and just one game back of the Lakers and Clippers. They're 12-2 in their last fourteen games.
The Mavs got past the Grizzlies to pull within one game of .500. They've won six of eight, and a revitalized offense has been at the center of this run. Dallas is scoring more than 121 points per 100 possessions over their last eight games, and they've also been getting a little luck to overcome their horrendous defense, which has only allowed 0.6 points less per 100 possessions to the opposition.
Oklahoma State weathered a Texas Tech run to open the second half, and they came back to pick up a huge overtime win. The Cowboys are now 15-6 (8-6) ahead of a closing two-game series with Oklahoma, and they're in good position for an at-large bid as long as their tourney suspension appeal process continues to be undecided.
USC went up 17-1 on Oregon and never looked back in a dominant win. After a loss to Arizona, the Trojans had fallen into a tie with UCLA at the top of the Pac 12. Both teams were 12-3 in conference, and Oregon, at 9-3, had a big opportunity in front of them in this one. It's fair to say USC didn't let them take advantage. The Trojans maintained control of their own destiny ahead of a tough closing stretch – @Colorado, Utah, Stanford, @UCLA.
Drake topped Evansville to move to 23-2 (14-2). They're now tied with Loyola at the top of the MVC, and both teams have just two games left and have already split their own season series. Drake plays Bradley, a team that is 11-14 (5-11). Loyola plays Southern Illinois, a team that owns a very similar record of 11-11 (5-11). Those games all happen on Friday and Saturday. If both just take care of business, we're looking at co-conference champs here. Either way, it would be a surprise to not see these two in the Big Dance.
Duke dropped 52 first half points in a throttling of Syracuse. Don't look now, but the Blue Devils are 11-8 (9-6) with quality wins over Clemson, Virginia, and Syracuse. There's more work to be done to make up for the losses to Miami and Notre Dame, but they've put themselves in position to take advantage of the final few weeks of the season, something that seemed like a long shot not too long ago. For Syracuse, this one hurts. They're 13-7, but their second best win is probably NC State. There's work to be done for them too, and their regular season ends with two games against fellow bubble teams in Georgia Tech and UNC.
Now for some things to watch today…
The Raptors will test their recent momentum when they host the Sixers tonight. A loss for Philly could see them cede the 1 seed to the Nets, who are just half a game back. Brooklyn plays the struggling Kings tonight.
The Celtics, 7-12 in their last nineteen, will look to find a spark when they travel to Dallas. A loss – and a Knicks win against the Warriors – would put the Cs in the 7 seed.
The Wizards will look to build on their own momentum when they complete the LA Double against the Clippers tonight.
The Nuggets have stagnated with a 7-7 stretch. Can they take advantage of a beat-up Blazers team playing their second game in as many nights?
Baylor returns to action after a three-week break. Keep an eye on how they look against Iowa State with a much tougher test – West Virginia – coming up on Thursday.
VCU plays St Louis in a huge Atlantic 10 game. The Rams need to keep winning to keep their conference title hopes alive and to secure an at-large bid, while the Billikens have ended up at just 11-4 overall after a long mid-season covid pause. They need wins too. This one should be a lot of fun.
Richmond, another A10 team that needs wins, hosts a tough UMass team tonight.
Illinois travels to Michigan State. The Illini need to keep winning to maintain their chances at both a 1 seed and the regular season Big Ten title. Michigan State is at the point where they basically need to win out to make a serious at-large push. They're just 5-9 in conference, and a win in this one would be just massive.
Georgia Tech's bubble hopes are hanging by a thread as they visit Virginia Tech. The Hokies are just one game back of Florida State at the top of the ACC, but they haven't played in 17 days. This is a big opportunity for GA Tech.
LSU v. Georgia and Florida v. Auburn are big SEC games tonight. LSU and Florida are pretty firmly in the field, but they could both use a strong finish to fully eliminate any worries. Georgia and Auburn, meanwhile, are in must-win mode and will carry that into the SEC tournament. It's hard, at this point, to see either team playing postseason basketball beyond the conference, but it'll be even harder to see it if they lose in uninspiring fashion tonight.
St John's is probably done for after losses to DePaul and Butler in the last two weeks, but a second win over Villanova tonight might change some things. For Nova, this is a chance to pull two games ahead of Creighton in the Big East. Tourney seeding is also at play with a 2 seed far from locked up.
Kansas visits Texas in a massive Big 12 game. Both teams are around the 4 line right now, but Kansas is trending up while Texas is doing the opposite. With a loss here and another loss to Texas Tech, the Longhorns would fall to 7-7 in conference play. Keep an eye on them. How do they respond after blowing a lead and fighting on the bench in this past weekend's loss to WVU?
It's simple for UConn tonight. Beat Georgetown. They have very little margin for error.
Lastly, we have Missouri, who is fine in terms of making the tourney but has dropped a number of games to poor teams this year. If they lose to Ole Miss tonight, they could see themselves fall towards a 7 or 8 seed.
Today's picks –
$11 for spread, $10 for ML
Nets (-6) v. Kings
Bucks (-10.5) v. Timberwolves
Clippers v. Wizards (+12)
Sixers (-1.5) v. Raptors
Pacific (-2.5) v. San Diego
Miami OH (-4.5) v. Central Michigan
Illinois (-7) v. Michigan State
Missouri (-3.5) v. Ole Miss
Oklahoma (-10) v. Kansas State
Arizona State v. Washington (+9.5)
UConn (-4.5) v. Georgetown
Baylor v. Iowa State (+23.5)
Louisville (-4.5) v. Notre Dame
Virginia Tech v. Georgia Tech (+140)
Villanova v. St Johns (+11)