Mike Bets #127
5 min read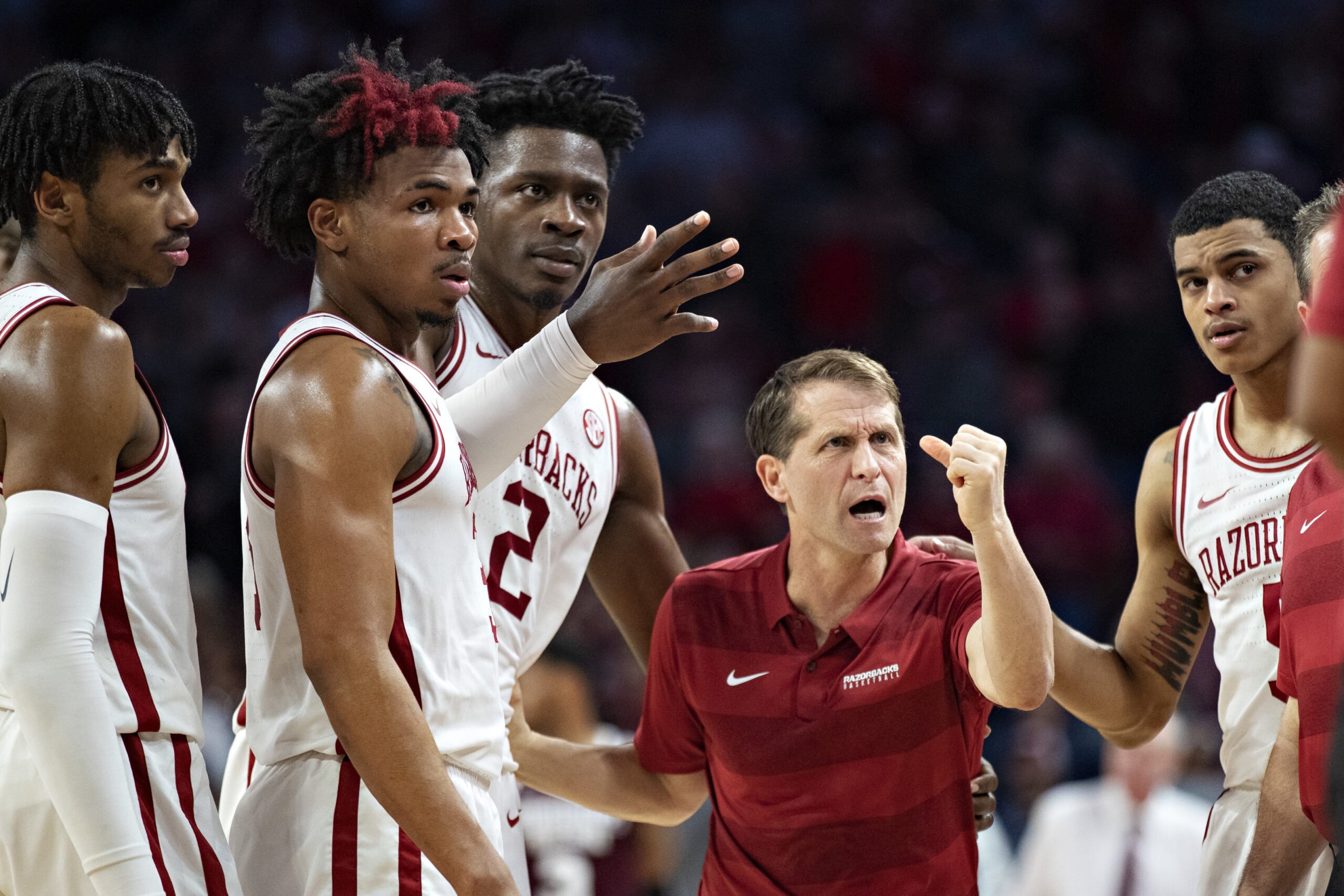 Mike Bets is in chaos. After an emergency meeting with my CFO yesterday, we have concluded that the last few weeks, or months some might say, have not been kind to the company's bottom line.
Here's a quick graphical representation of our conclusions that my graphics department threw together –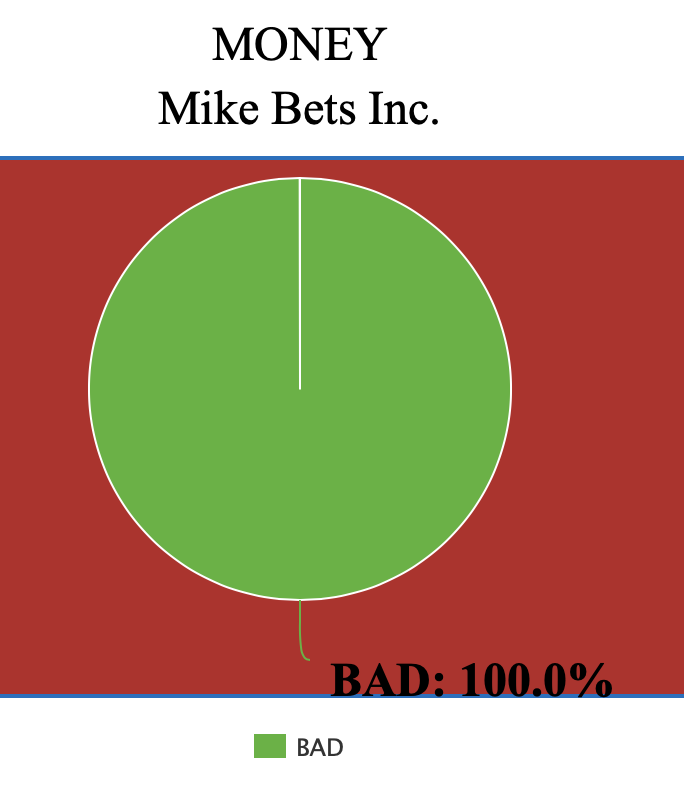 I think this one gets the point across. It's put up or shut up week. I have bet on well over 1,000 college basketball games this season. I have placed exactly 993 individual bets. I have won and lost 492 of them with 9 pushes. It's time to prove that experience means something with a great week. Let's make it happen.
Before I get to the picks, it's Monday, which means that it's Top 25 poll time. Here's my weekly ranking with some sporadic notes –
Gonzaga (-)
I think it's very fair to question whether Gonzaga is the best team in the country right now. We've seen them play just one tourney-worthy team since December (BYU). Personally, I tend to think that their schedule weakens by the time the tournament comes around because they're suddenly facing an uptick in competition that most title contenders are not. It's very difficult for a team of 18-21 year olds to just flip a switch like that, and we've seen them struggle a little bit with lesser teams in their last few games. With that said, this is 24-0 team that beat BYU by double digits twice and didn't allow any WCC teams within 10. They beat Iowa, Kansas, Auburn, and Virginia by double digits, and they beat West Virginia too. They have yet to play a single game that truly went down to the final seconds. Again, that might not be the best thing for them come tourney team, but there's simply no denying that this team deserves that number one spot based on their regular season.
2. Michigan (up 1)
Michigan passed Baylor on KenPom after Saturday, and they have dominated just as much Baylor despite playing a much harder schedule overall. They've won fourteen of their nineteen games by 10 or more. For Baylor, that number is fifteen in nineteen. If you take out games played after three-week covid breaks, it's twelve of fourteen for Michigan and thirteen of seventeen for Baylor. Both teams have been fantastic all season long and will have their shot in March and April. Michigan deserves the second spot though.
3. Baylor (down 1)
Baylor has a massive end to their regular season coming up. They travel to West Virginia tomorrow before hosting Oklahoma State and Texas Tech. Can they shed the rust before the chance to reclaim their spot in the top two slips away?
4. Illinois (-)
With Ohio State slipping, Illinois has the clear inside edge on the fourth one seed. At this point, it's hard to see anyone taking it from them. Of course, going 0-2 in their final two games (@Michigan @Ohio State) could change that rather quickly.
5. Houston (up 4)
Houston is 20-3 and absolutely rolling teams, but the losses to Tulsa and East Carolina suggest weaknesses that other top teams might not have. Regardless, the Cougars are well-positioned for a 2 seed and might reach the top line if they win out and see other contenders for the fourth spot struggle over the next two weeks.
6. West Virginia (up 4)
The Mountaineers are 8-2 since a narrow loss to Texas on January 9th. They get Baylor at home tomorrow. Can they take advantage?
7. Iowa (up 4)
The Hawkeyes beat the Buckeyes to move into a record tie at 18-7. Iowa has been half a game better in the Big Ten so far, and they close with Nebraska and a home game against the Wisconsin team that they just beat in Madison. A 2 seed is theirs if they can grab it.
8. Ohio State (down 3)
The Buckeyes have now lost three in a row ahead of a closing game against Illinois. Not great, though a win over the Illini would right some wrongs.
9. Alabama (down 2)
Losing a road game to Arkansas isn't the end of the world, but the Crimson Tide have now let Mississippi State, Vandy, and South Carolina keep them within two possessions in their last five games. A loss to Missouri came right before that stretch. We may be looking at a team that peaked a little too early here.
10. Villanova (down 4)
Nova lost to both Butler and St Johns in February. Those are just not good losses. There have been some classic Villanova teams over the last few years; this is a good team but they're not on that level.
11. Arkansas (up 14)
Arkansas is 19-5. The question all year has been quality wins. Back on February 9th, their best win was either Ole Miss, Kentucky, or Auburn, and they had lost to Alabama, LSU, and Missouri by double digits. In the three weeks (roughly) since, the Razorbacks have beaten Missouri, Florida, Alabama, and LSU – four of the six best teams in the SEC (Tennessee and Arkansas). Quality wins aren't a question anymore, and Arkansas can enter the SEC Tournament at 21-5 if they handle South Carolina and Texas A&M.
12. Kansas (up 2)
13. Florida State (down 1)
14. Oklahoma State (up 7)
Oklahoma State now has the fourth best record in the Big 12. They've swept Texas Tech, split with Kansas and Texas, and beaten Oklahoma, Arkansas, Marquette, and Wichita State. The two losses to TCU are a bizarre stain on the resume. With a closing stretch of OU, Baylor, and West Virginia, the Cowboys will have the chance to beat every tourney team in the Big 12 during the regular season.
15. Oklahoma (down 7)
Just a brutal week for the Sooners, who suffered a terrible loss to 7-19 Kansas State before dropping one in overtime to the Cowboys.
16. Virginia (down 3)
17. Clemson (up 3)
18. Texas (down 3)
19. Creighton (down 3)
20. Loyola (up 3)
21. Texas Tech (down 2)
22. Virginia Tech (-)
23. USC (down 6)
24. Colorado (new entry)
25. San Diego State (new entry)
Leaving the rankings: Belmont, Drake
Today's Picks
$11 spread, $10 ML
Big South Conference Quarterfinals
Radford (-7.5)
High Point (+13)
Longwood (+3)
Campbell (PK)
The Rest
St Bonaventure (-7)
Richmond (-14)
St Louis (-10.5)
UNC (-1.5)
Rutgers (-8)
Arizona (+4.5)
Oklahoma State (+110)
Colorado State (-18.5)
NBA Parlay – $10 to win $18
Mavs, Sixers, Jazz MLs