Mike Bets #141 – We're Back + A look at the East Standings
8 min read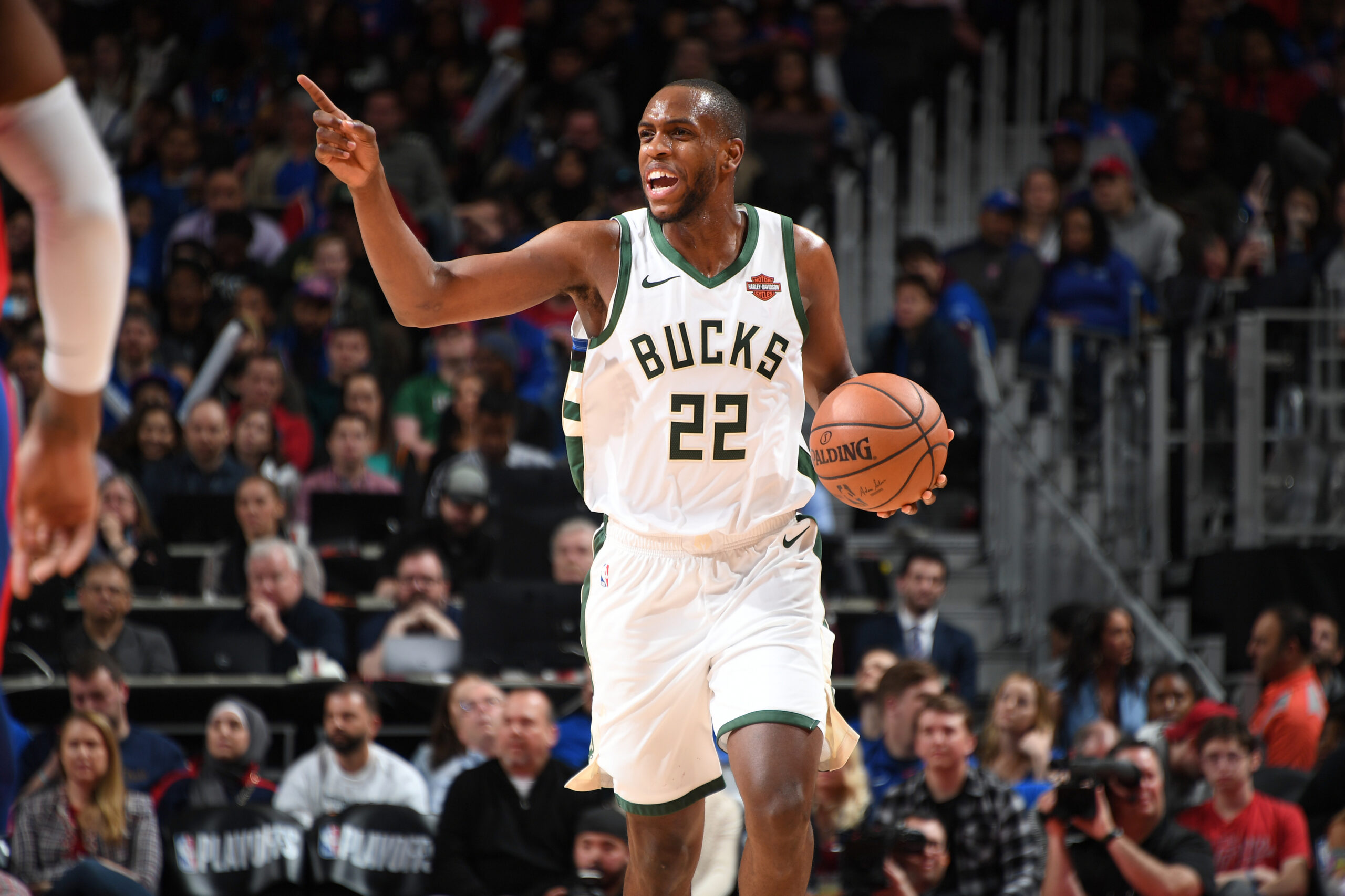 It is good to be back. After about a month off to take care of business, we are back to a new type of business – losing, with confidence. It's well-established by now – for me at least – that betting on the NBA is an absolutely terrible decision. It doesn't go well. It's a discipline that requires luck, and that's something that has been very absent around these parts.
But, it's the only option right now for basketball. So NBA betting it is, and we'll make it happen this time around. Love isn't in the air, so luck must be there in its place. Let's find some winners.
Before we get to tonight's games, let's take a look at the current NBA standings to get an idea of where everyone stands with about ten games to go. We'll do the East today and get to the West tomorrow. I've divided the conference into tiers – note that these tiers are solely based on the end-of-season standings and have nothing to do with my thoughts on success in the playoffs.
EAST
1. Nets
2. Sixers (1.5 games back)
With just about ten games left, it's probably down to these two, and the Nets could all but guarantee that by taking at least one of their games against the Bucks on Sunday and Tuesday. Both teams have been doing it without some of their stars recently, with Ben Simmons just returning from a personal absence and the Nets having their Big 3 rotate in and out of the lineup all year long. They've played just seven games with Kyrie, KD, and Harden all active at once. It's hard to see Brooklyn giving up the 1 seed with how well they've been playing (29-8 in their last thirty-seven), but, if it does happen, it's probably going to be over the next few games. After hosting Portland tonight, the Nets travel to Milwaukee (for two), Dallas, and Denver. That's not easy, and the Sixers' toughest remaining test is either tonight's home game against the Hawks or a trip to Miami in about two weeks. It's not over yet at the top of the East.
3. Bucks (4.5 games back)
Last night, the Bucks lost to the Rockets in a bizarre game that saw Bryn Forbes drop 30, Kelly Olynyk and DJ Wilson combine for 39 points and 25 boards, and Kevin Porter Jr score 50 – 50 – to go along with 11 assists. Giannis played just 1 minute before rolling his ankle. Barring a sweep of the Nets over the next few days (and a win over the Bulls tonight), it's probably over for Milwaukee as far as the chase for the top seed goes. It's been a rough week for them after they pulled close to the top, and they're likely stuck here in the three seed (the Knicks are a relatively safe 3.5 games away in the other direction). The good thing is that seeding is probably not of great concern. While avoiding having to go through both of the other top three teams (as the East's one seed will) is a nice prize, the Bucks have learned over the last two seasons that running into the postseason with a 1 next to their names guarantees nothing. They've changed up a number of things with the roster and the play style. Might as well switch up the seed too.
4. Knicks (8 back)
5. Hawks (9 back)
6. Celtics (10 back)
7. Heat (10 back)
These are the four teams seriously competing for the remaining spots in the top six, and they're also probably the only teams (outside of the top three) with any serious shot of making some noise in the playoffs. It's funny how little separation there is here given that the Knicks and Hawks are having groundbreaking success while the Celtics and Heat are suffering through down years, but that's what past performance and preseason expectations will do for you. The key here is obviously not finishing last, as whoever ends up in that 7 seed will be open to some element of chance in the play-in round. No one wants to go through that, to state the obvious. This should be an interesting race. The Knicks have the inside edge and have for a quite while, but they also only play teams in the top nine of their respective conferences after Sunday's trip to Houston. Atlanta has really come on under Nate McMillan, but they've been dealing with injuries seemingly all season. The inability of the Celtics and Heat to rise above mediocrity has been well-documented so far, but would it really be that surprising to see them turn it on now and make a run? Boston and Miami play on May 9 and 11 in two crucial games that could decide who has to play in Adam Silver's little pre-playoff tourney.
The play-in teams (the creativity is just completely spent)
8. Hornets (12.5 back)
9. Pacers (13.5 back)
10. Wizards (14.5 back)
These are the most likely three to round out the play-in tournament. I don't see any of them making a big enough run to get out of this 8-10 zone in the right direction, and I trust them all much more than I trust the teams beneath them, who we'll get to in a minute. The Hornets fully deserve a spot after a very solid season. Their ceiling likely has a pretty hard cap with their hole at center and the various injury issues, but they should hold on to their position here. The same goes for the Pacers, who have been hit hard by injuries but still just keep floating around in the 8-9 range. Then there's the Wizards and their top-loaded roster. They've fought back from a deep hole, and I don't see them letting what they've grabbed go over the next few weeks. The schedule isn't too hard; they just need to take care of business.
11. Bulls (16.5 back)
12. Raptors (17 back)
The Bulls and Raptors are very much alive mathematically, but it's hard to see either team reversing their momentum and getting back in to that top 10 at this point. Chicago is just 7-12 since they went all-in on Nikola Vucevic, which is rather unfortunate. That deal was supposed to seal up a playoff spot. It didn't. The schedule is brutal too. The Bulls have the Sixers, the Bucks and Nets twice, the Celtics, the Hawks, and the Hornets in eight of their last ten games. They also have one against the Raptors, who have flopped completely after a promising run in the middle of the season. Toronto beat Philly on February 21 to get above .500. They're 10-22 since. I have no idea how they're still in this race, and I don't see them staying in it for much longer.
13. Cavs
14. Magic
15. Pistons
The Magic and Cavs are still (barely) alive by the numbers (the Pistons were officially eliminated with a loss yesterday), but these teams aren't making the playoffs. All eyes are on the draft here.
With that's let's turn our own eyes back to the present. What's happening tonight?
An interesting game with some playoff implications. They played two days ago, and the Sixers won 127-83. The Hawks were missing about 40% of their roster, but that's a rough loss in any circumstances. Huerter, Hunter, and Reddish will all be out again. Young, Bogdanovic, Snell, and Capela are game time decisions.
The Celtics picked up a nice win over the Hornets two nights ago while the Spurs dropped one in Miami. As we've established, Boston is fighting to stay out of the play-in. San Antonio is just looking to stay in the West play-in, though they're in pretty safe standing right now. Boston is 6-4 in their last ten but just 3-4 in their last seven. The Spurs are also 6-4 in their last ten, but they're 5-2 in their last seven.
Basketball will be played in this one. The Wizards need this win. They've won nine of ten to, for now at least, solidify their position as the ten seed. Cleveland has lost four in a row and seven of eight.
The Grizz are right there with the Spurs out West. This would be a nice one for them to have at home against a bad team. They're 9-7 in their last sixteen, and, at 31-30, have been playing like that just about all year. The Magic are bad, as I just said. They're 3-12 in April.
This is an interesting one. The Nets just rolled past the Pacers last night without Kyrie and Harden. Kyrie is expected back tonight, but KD likely won't play the second night of a back-to-back. That hasn't really mattered for the Nets in the regular season, but the Blazers could use this win. They've won two in a row after a 2-9 stretch, and just two games separate the Lakers (5 seed), Mavs (one game back and 6 seed), and the Blazers (7 seed). Like we talked about above, not finishing last in that group will be a pretty big deal.
The Bucks, for momentum's sake, could use a bounce-back win. Their hopes for the 1 seed, which don't appear to be much of a priority, are also hanging by a thread. This is a good opportunity against a struggling Bulls team, but Chicago will certainly be motivated with their playoff hopes on the line.
This is the game. It's a late one, but this is 1 v. 2 in the West with the 1 seed on the line. We end up with a tie on top if Phoenix takes this game. There's a lot on the line between two great teams, and it doesn't get much better than that. The Suns have won seven of ten. The Jazz have won six of ten, but two of those losses came against their arch-nemesis, the Timberwolves. They also dropped 154 points last time out. It's a shame this one isn't on national TV.
This one is on National TV (NBATV), which is an unfortunate decision that everyone saw coming. The Lakers aren't out of the woods yet with just the two games keeping above the play-in line. They're just 1-4 in their last five and 8-12 since LeBron went down. The Kings are in the 12 seed and hanging on to playoff hopes by the thinnest of threads. For those who are wondering, they're the team that Utah dropped 154 on the other day. Sacramento is 3-12 in their last fifteen, but they have won three of six.
PLAYS:
Wizards -7
Bucks -1
Jazz +4.5
I feel so good about these plays. We're so back. So back. Let's have a night.