Mike Bets #171
4 min read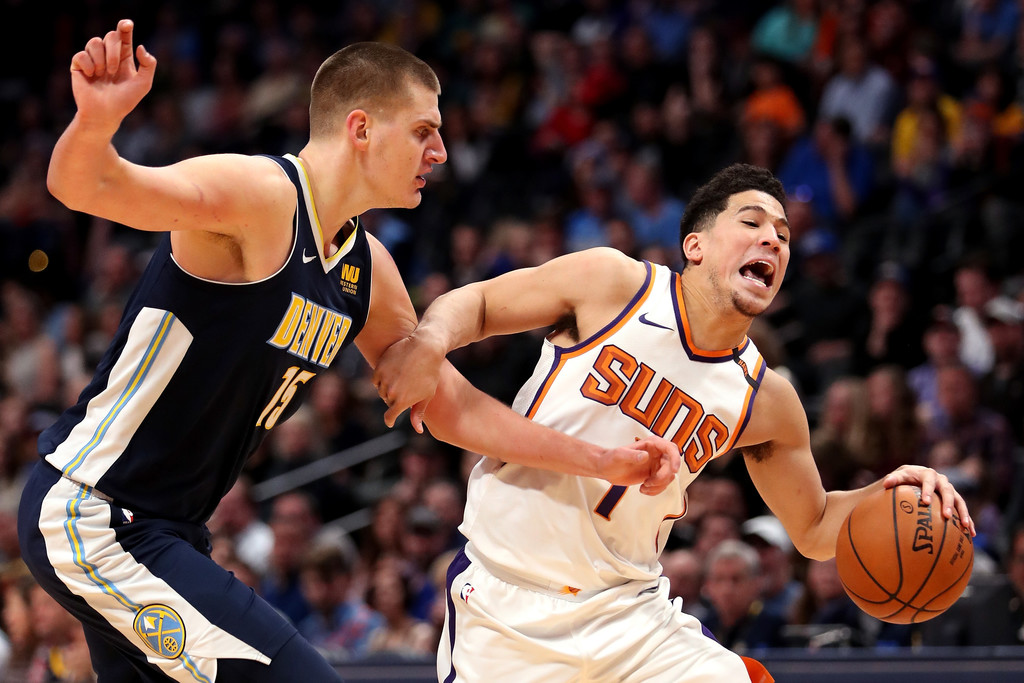 And then there were three. We entered yesterday with six first round series still alive, but all three teams with a 3-1 lead took care of business and moved on to the second round. That leaves us with three Western Conference matchups – the Suns, Nuggets, and Mavs hold 3-2 leads over the Lakers, Blazers, and Clippers, respectively. Before we get to tonight's two games, let's take a quick look at what happened last night.
Washington hung in there for a half, but it just wasn't meant to be for the Wizards, who were -17 in the second half. Bradley Beal (32 points), Russell Westbrook (24 points, 10 assists, 8 rebounds), and Rui Hachimura (21 points) led a top-heavy effort that couldn't bring the series back to the nation's capitol. Seth Curry's 30 points were key for Philadelphia, and Ben Simmons provided a 19-11-10 triple-double. Tobias Harris also scored 28.
The Sixers will move on to play Atlanta in a series that will start on Sunday in the early afternoon. Some things to watch – Clint Capela against Philadelphia without Embiid, the Sixers' ability to shutdown Trae Young and Atlanta's perimeter production, and Harris and Curry's scoring production with a major offensive piece in Embiid missing.
Speaking of Atlanta, the young Hawks met the Knicks head-on and consistently found the answers they needed. Trae Young finished a fantastic series with 36 points and 9 assists in the Game 5 finale. Capela went for 14 and 15. Once again, Atlanta shut down the Knicks and didn't let them gain any sort of offensive rhythm as a team. They won the middle quarters 53-41, leading to the 14-point victory.
One key factor to watch – how does the defense do in Round 2? The Hawks aren't exactly known for their defensive production, and the Knicks clearly deserve some blame for their poor showing. Against a more capable offensive team – whether Philly is that without Embiid may be up for debate – it will be interesting to see how the Hawks react.
The Grizzlies fought hard and gained valuable playoff experience all series long, and they just didn't have enough in the tank for this one. Utah was up by 20 after one and by 30 after three. Rudy Gobert and Jordan Clarkson combined for 47, and Donovan Mitchell led the way with 30.
I'll take a moment here to give some props to Memphis. Even in this game, they fought to the very end. Ja Morant and Dillon Brooks dropped 27 each to close fantastic playoff debuts. The future is bright.
The present is brighter in Utah, however. The defense is still anchored by Gobert, but there are now a number of versatile offensive weapons around Mitchell. Guys like Bojan Bogdanovic and Jordan Clarkson were clear X-factors in this series. The key question is the health of Mike Conley; he tweaked his hamstring but appears to be okay. The Jazz will need him to advance further.
This game – in a perfect match for the series overall – went back and forth between two teams who cycled between dominating and being dominated. The Mavs started very well, going up 10 early. Then the Clippers crawled back, creating a dire situation at the beginning of the second half. That. didn't last long, as Dallas went on a huge run at the end of the third that put them right back in control. Of course, they almost blew the lead again at the end.
Luka had 42 for Dallas, and Tim Hardaway Jr went for a crucial 20 points after being relatively absent from a scoring perspective in the two Dallas losses. No other Mav hit 10 points. The Clippers were led by Paul George, Reggie Jackson, and Kawhi Leonard, who combined for 63 points. Dallas will now have two chances to close this thing out. Can they pick top that elusive road win? I wouldn't want to play a Game 7 on the road.
Tonight is simple. The 2 and 3 seeds are trying to close out their series on the road. Win, and they're through to play each other next round. Lose, and you have to play a Game 7. It'll be at home, but it will also be against LeBron or Dame. Take care of business when the opportunity is in front of you.
Watch Devin Booker for the Suns – a big game for him is a beautiful sign for them, one that was missing during their trip to LA. Anthony Davis's status is obviously the other big storyline. The Lakers simply did not look like they belonged on the same court as Phoenix without him.
Dame is the man to watch in Portland. You can't follow up a 55-point masterpiece, but what does the drop-off look like. Can he still be the elite producer his team will need tonight? If not, it's hard to see the Blazers sticking around. Look to see if Monte Morris and Austin Rivers are able to continue their positive impact for Denver. They need a little bit of production alongside Nikola Jokic and Michael Porter Jr, and they've been getting it more often than not this series.
TODAY'S PLAY
Suns +115
Nuggets +175