Mike Bets #173
3 min read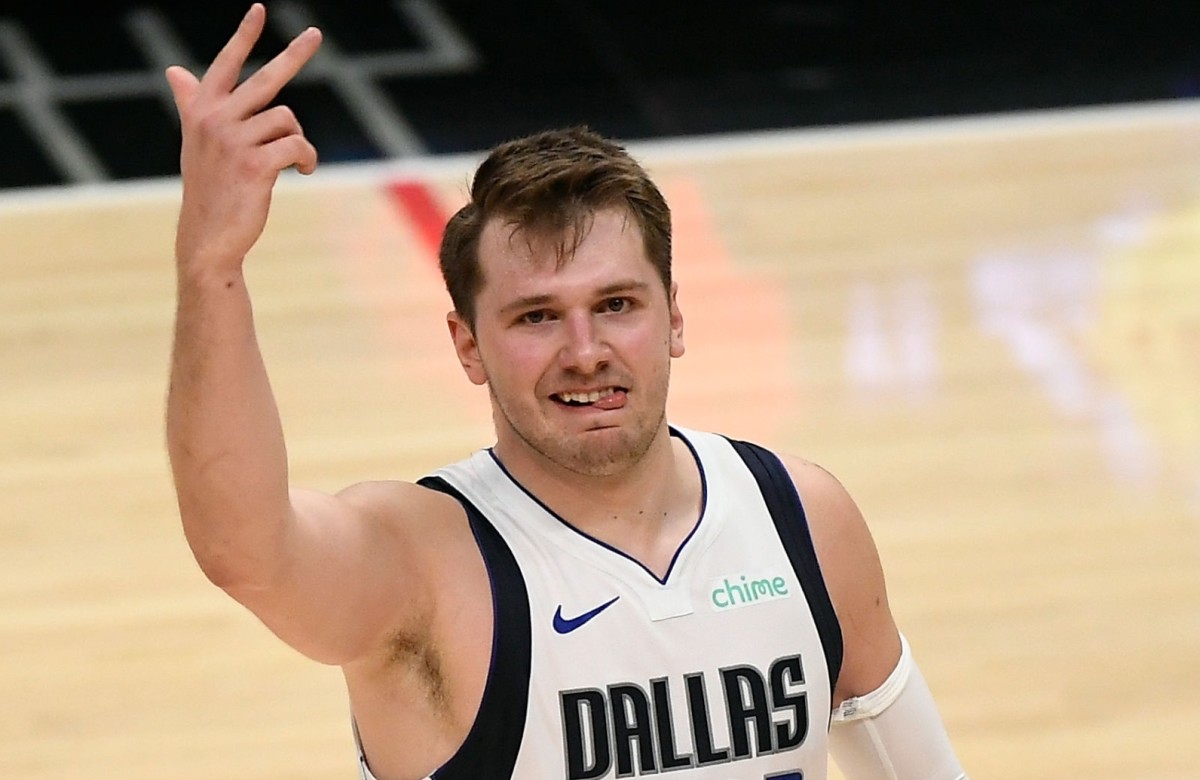 The second round kicked off last night in Brooklyn, and that will continue today in Philadelphia. We also have some unfinished business from round one, however, and the Mavs and Clippers will do battle in a winner-takes-all Game 7 this afternoon. Before we get to today's action, let's take a look at what happened between the Bucks and Nets last night.
James Harden walked off the court forty-three seconds into the game with an aggravated hamstring, and then just about everything went wrong for the Bucks from there. They shot a ridiculous 6-30 from deep, making as many threes as just Blake Griffin and Mike James combined. That dropped their postseason three-point percentage to a meager 30.9%, which is about eight percent below their regular season average. Jrue Holiday shot 7-19 from the field, missing five of seven threes. Khris Middleton was completely off, shooting 6-23 from the floor and failing to make any of his five threes. The bench produced just six points before garbage time with Bobby Portis, Bryn Forbes, Pat Connaughton, and Jeff Teague all doing little to nothing. Those four played far more than they should have as Mike Budenholzer seemed to return to his old ways after a fantastic opening series. A good 8/10 game from Giannis and a decent offensive showing from Brook Lopez were the lone bright spots from a brutal night for the Bucks.
So now the obvious question- what happens in Game 2? Will Harden return? Can the Nets continue to get such great production from the supporting cast? Will Durant or Irving produce a legendary Game 2 performance after great starts to the series? Will the Law of Averages finally start to hit for the Bucks and their perimeter shooting? Can Middleton, Holiday, and the bench step up? Will Bud tighten the rotation and commit to attacking the Nets where they really struggled defensively – the paint? Monday night will be fun.
The Sixers and Hawks will kick us off today. We're about forty-five minutes out as I write this, and Joel Embiid is still questionable. For the Hawks, the key will be continuing to get clutch shot-making from a supporting cast led by Bogdan Bogdanovic while Trae Young leads from the front. The Knicks have (had) a great defense, so the move to the Sixers shouldn't be too challenging in that regard. Atlanta's own defense might be an issue, however. The Knicks simply failed to make shots last round. What happens when Seth Curry and Tobias Harris get going here? What happens if Embiid dominates Clint Capela down low? The young Hawks are going to have more questions to answer in this series.
We have the Mavs and the Clippers in the second game. Who knows what we get in this one. The Mavs have been brilliant offensively at times, and they've really struggled in other games. Kawhi is coming off of an all-time great Game 6 performance. Can he do it again? Will Luka take over? Can Tim Hardaway Jr and Kristaps Porzingis provide the secondary scoring Dallas needs? What about Paul George and Marcus Morris for LA? Barring another legendary performance from Kawhi or George, this game likely rides on Dallas's offensive performance. How much can the Clippers limit them? They lost Games 1, 2, and 5 when they failed to do much at all, but they turned the tide in Games 3 and 4. Which team shows up this afternoon? There's a lot on the line. Sit back and enjoy the show.
TODAY'S PLAYS
Sixers -3
Mavs/Clips O211
Mavs +225