Mike Bets #174
4 min read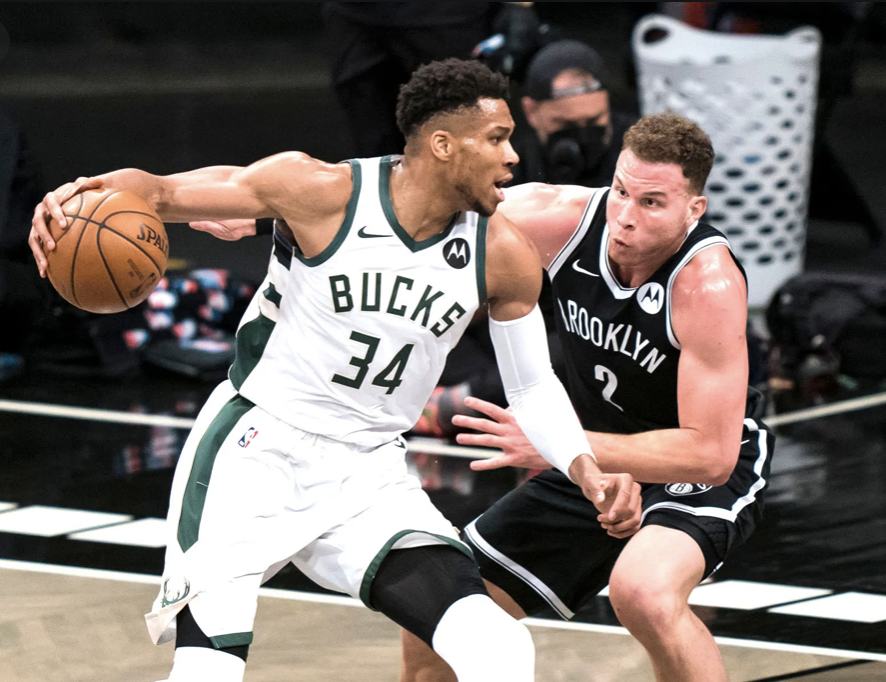 Yesterday's Game 7 between the Clippers and Mavs officially put a cap on the first round, and the second series of the second round kicked off when the Hawks took on the Sixers in Philly. Tonight, we get Game 2 of Bucks-Nets while the Suns host the Nuggets to start the West's second round. Let's take a quick dive into what happened yesterday before looking at some keys for tonight's games.
Give credit to Atlanta. This is a young team that has walked into the playoffs without any hint of fear. That's the reason they're now 5-1 with a 1-0 lead in this match-up. Trae Young continued to soar with 35 points and 10 assists. Bogdan Bogdanovic maintained his offensive assassin role with 21 points, and John Collins matched him while also contributing some clutch scoring in the final seconds.
And this was a game that the Hawks almost blew. They were up by fifteen after one quarter and by twenty at half. It was sixteen after three, and then the Sixers made their move in the fourth with a 35-22 run to bring it within three with less than half a minute to go. Joel Embiid stepped up with eight points in those eleven minutes, and the Sixers made a number of threes. Unfortunately, they couldn't go all the way. Embiid was called for an open path foul that led to two Collins free throws. Young then found Collins for an and-one alley-oop, and that closed the deal for Atlanta. It was 126-118 with just sixteen seconds to go.
The Hawks have the slight edge in this series now, and they grabbed the win despite a strong 39-point effort from Embiid. The Sixers did miss eleven free throws and make ten less threes than Atlanta, so expect some change there moving forward. With that said, the Hawks shot eighteen more threes and fourteen less free throws, so there's not a particularly dramatic swing in the cards. This was a great win for the Hawks. Now they just need three more.
The Mavs played a strong first quarter and came out swinging after the half, but this game was ultimately a strong statement from the Clippers. They made their threes and free throws, survived being dominated in the paint, and ultimately made the defensive plays they needed to down the stretch.
Kawhi Leonard, Paul George, and Marcus Morris all topped 20 points. Reggie Jackson made some clutch threes on the way to 15. Luke Kennard and Terrance Mann provided some huge minutes and scoring off the bench, and both hit the Mavs with haymakers in big moments. It was a great collective effort for a team that finally showed the heart and grit most of us thought they had. Now it's onto Utah.
For Dallas, there are some tough questions to answer this summer. We've now seen Luka Doncic explode in consecutive postseasons only to lose in the first round both times. The Mavs do have a strong group of role players led by Tim Hardaway Jr and Dorian Finney-Smith, but Kristaps Porzingis's inability to rise above and become a clear #2 has been pretty clear. He has reportedly grown frustrated with his role, and I don't think I blame him. I'm not sure how great of a fit he is with this team, where he's largely asked to stand around the arc and shoot. It's also true that he hasn't exactly impressed as a scorer in the post while in Dallas, but it does seem like something needs to budge here. The other clear takeaway from this series – Seth Curry shouldn't have been traded for Josh Richardson, who produced two turnovers and a missed three in just six minutes yesterday afternoon. This is a big summer for the Mavs. Luka is young and likely not going anywhere after hinting at an extension, but you do want to generate some positive forward momentum at some point. I think they took a nice step this year; now they need to take another one next year.
With that, we move to today's games. I have a few keys to run through.
Nets lead 1-0
Nets:
Continue to get production from the other guys – what Blake and Mike James did in Game 1
Try to protect the paint to at least some degree (the threes won't stay out for long)
Feed Kyrie and KD – both scored very well in Game 1
Bucks:
Find your groove – Khris and Jrue
Rely on the Law of Averages and hit some threes
Feed Giannis and Brook in the post, and let them both play big minutes (Also never play Jeff Teague)
It's Game 1
Nuggets:
Continue to get great production from Monte Morris and Austin Rivers
Jokic clearly beats Ayton
Key in on Cameron Payne defensively
Suns:
Keep Payne going
Ayton holds his own
Key in on Morris and Rivers, make Michael Porter Jr step up in a big way
TODAY'S PLAYS
Bucks -1
Bucks ML (-117)
Suns -5