Mike Bets #175
5 min read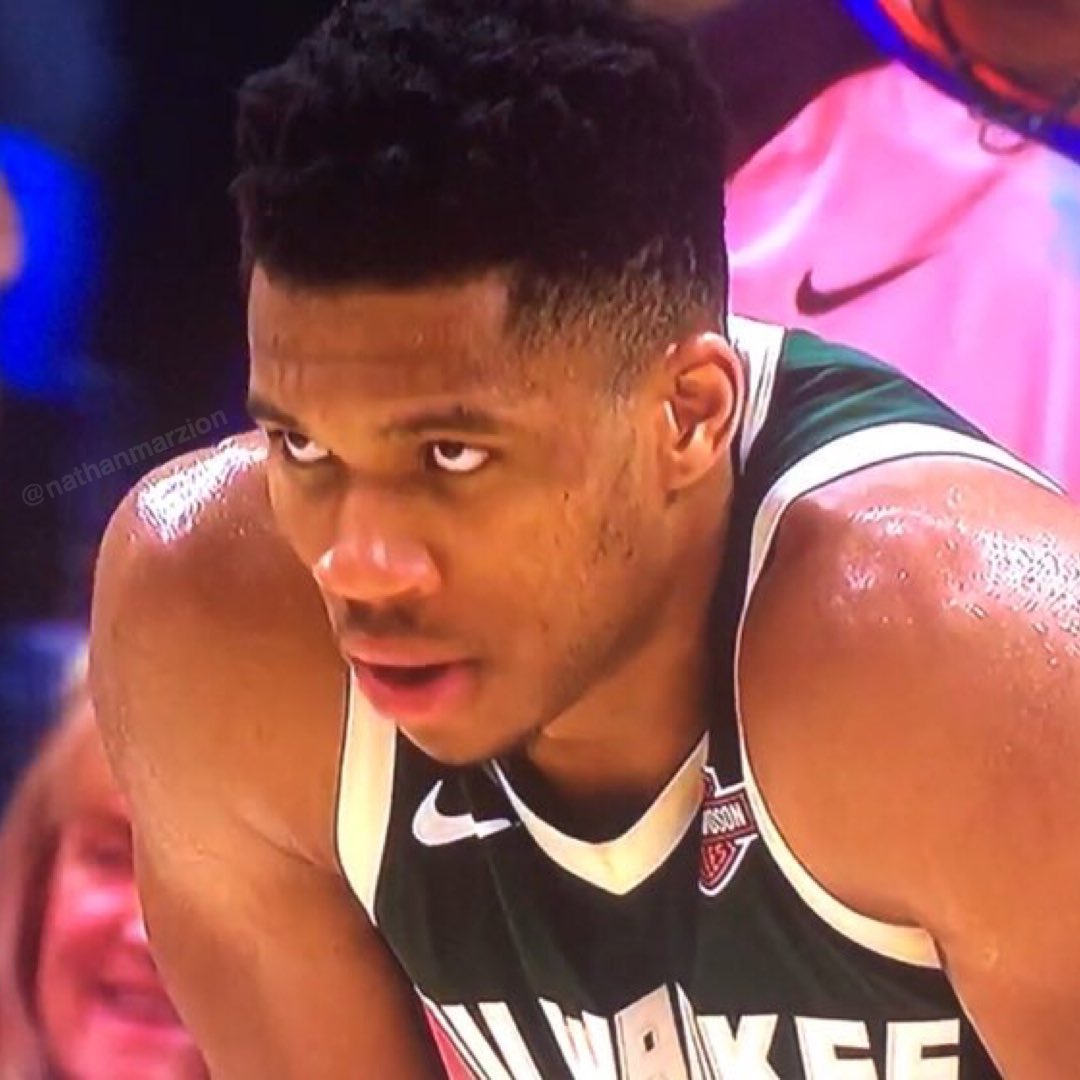 The Bucks have their backs against the wall tonight as they try to keep themselves alive against the Nets. If they lose, we can sharpie Brooklyn in for the conference semis. In our second game of the night, the Clippers will try to avoid falling into a 0-2 hole for the second consecutive series. For today's Mike Bets, let's run through some keys for Milwaukee as they look to stay alive.
Hold onto the Ball
The offense has simply been dreadful so far this series. We'll touch on a few of the reasons why, but let's start with ball security. The Bucks played Game 2 like they were sliding around in a bunch of oil every time they went to the sidelines, constantly losing the ball on forays into the paint. Milwaukee has turned it over on just over fifteen percent of their possessions, up by roughly four percent from the regular season. There are plenty of things holding the offense back so far this series, and you start fixing the problems by stopping yourself from giving one of the greatest offenses in league history more opportunities than you.
Figure out the rotations
Mike Budenholzer certainly doesn't deserve applause for the way he's handled playing time so far – limiting Giannis in the first half of Game 1 and playing Jeff Teague in actual playoff minutes were inexcusable decisions – but he is in a very tough spot here. With Donte DiVincenzo out, the Bucks are down a key defensive player and suddenly extremely limited in their options. Brook Lopez has been a defensive liability with the Nets attacking his typical drop style defense. PJ Tucker isn't doing much of anything on Kevin Durant, and the Nets are much more dangerous defensively when he plays because they're not treating him as a shooting threat. Bryn Forbes can shoot, but he's an absolute disaster defensively. Bobby Portis is, in most ways, a diminished version of Lopez here. Then there's Pat Connaughton, who doesn't have a glaring weakness but doesn't bring anything all that special to the table either. With DiVincenzo – a flawed but ultimately reliable player – out, these guys need to soak up about 30 more minutes per game. With their individual flaws, finding the right combinations to combat Brooklyn's hot start is no easy task. Yet it's a task that must be done. Bud's future in Milwaukee may depend on it.
Take Better Shots
This one is simple. When the threes are open and coming off of multiple passes, you can sit back after a poor shooting game and say "they'll fall next time." You can't do that when many of the looks are contested, coming early in the shot clock, and generated in isolation off the dribble, and that's the situation the Bucks find themselves in now. They're simply not running offense, instead trying to make everything happen at once with quick threes and desperate charges into the paint. That won't work against any NBA defense. Breaking Brooklyn on that side of the court is going to depend on Milwaukee's ability to stop making it easy for them.
Win the energy and supporting cast battle
The Bucks have been getting massacred in a number of areas, but one that stands out is the play of the supporting casts. Joe Harris, Blake Griffin, Mike James, Bruce Brown, and Landry Shamet have all made important contributions for the Nets, and guys like Portis, Connaughton, and Tucker have simply come nowhere close to matching them. When Durant and Irving are playing as well as they are, you're simply not going to win games that way. The Bucks need to stop letting Brooklyn's role players beat them. They have no shot if they can't.
Get Khris Middleton and Jrue Holiday going
We can talk about all the other errors – poor ball security, hurried shots, lackadaisical defense, questionable rotations, an inability to dictate the terms of play – but the simple reality is that none of it matters if the Bucks can't get their secondary stars to play like they belong in that role.
Middleton has been ghastly so far, unable to find either his shot or his confidence. His 15 points per game are far from impressive, but they paint a rosier picture than his efficiency. Middleton has made just thirteen of forty-three field goals over the last two games, and only three of thirteen threes have found the bottom of the net. For anyone, those numbers are unacceptable. For one of the most efficient volume scorers in the league, they're mind-boggling. He hasn't just fallen short of being an offensive force; his play has been a legitimate detriment to the team. If the offense is getting fixed, Middleton has to be far, far better.
Then there's Holiday, who has largely escaped criticism given Middleton's struggles. Unfortunately, Milwaukee's difference maker has yet to make much of a difference against the Nets. It's not happening defensively, and Holiday is averaging the same scoring totals as Middleton on the other end. He has been more efficient – shooting 13-29 from the field and 3-9 from deep – but he's capable of more and hasn't delivered when the Bucks need him to. If Brooklyn continues to play this well offensively, the Bucks have no shot if Khris and Jrue can't start to match the Nets blow for blow.
Bear Down
This is it. Win tonight or make your summer plans. The Bucks have entered the playoffs with title aspirations in three straight seasons. A second consecutive second round exit – and another year without even a Finals appearance – would be hard to get past. This is likely the last stand of a number of coaches and players: only Giannis and Jrue Holiday are guaranteed spots next year if they can't turn this around. How bad do you want it?
TODAY'S PLAYS
Bucks -3.5
Clippers +120