Mike Bets #201
5 min read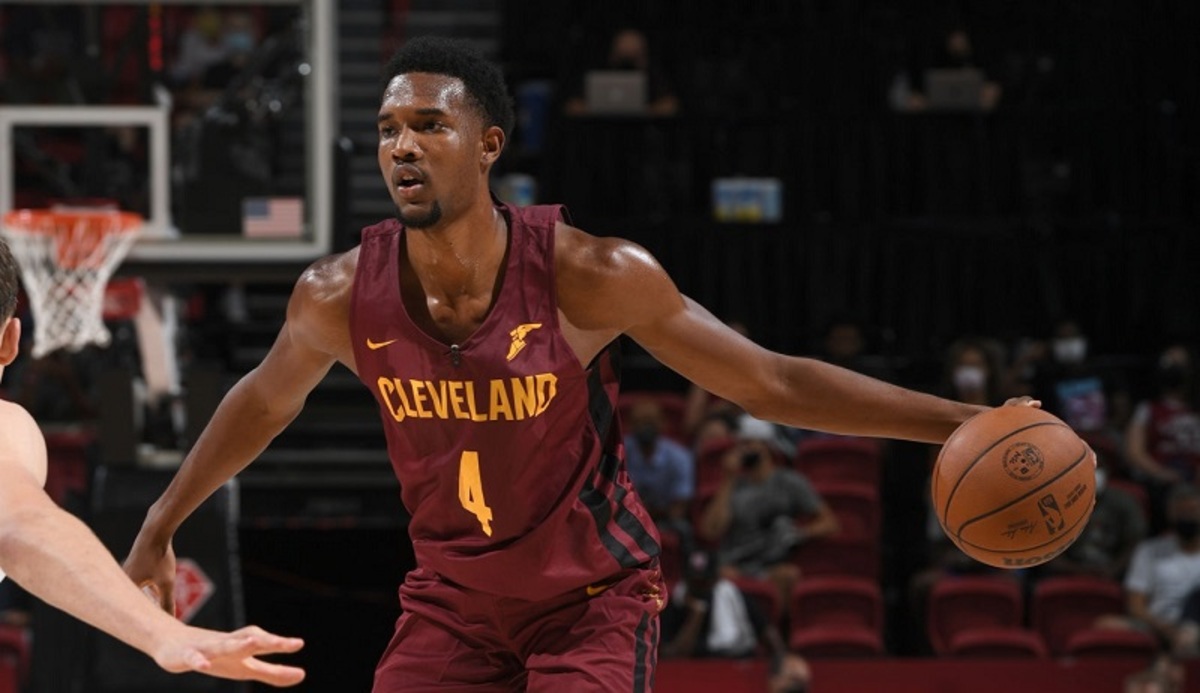 Welcome to the weekend. It's Fun Friday. Before we get to that, let's talk a little bit about yesterday's games, which were highlighted by a good Wizards win over the Hawks, the Knicks hanging on in Chicago, and the Grizzlies charging back after a bad first quarter to drop the Warriors in OT.
The Wizards are good. They're 4-1, and the worst team they've played is probably the Raptors. They have wins over Toronto and the Hawks, Celtics, and Pacers. They won that game against Indiana without Bradley Beal, something they did just twice in twelve tries last year. Spencer Dinwiddie and Daniel Gafford missed last night's win over Atlanta. Rui Hachimura and Thomas Bryant have yet to play any games this season. And still, both their offense and defense are hovering around 10th in efficiency so far, which is a welcome sign after years of terrible defensive struggles. Wes Unseld is doing one heck of a job. Dinwiddie, Kyle Kuzma, and Montrezl Harrell have all been phenomenal to start their first year in DC too. It's only five games, but it's been a very promising start for the Wizards.
The Hawks are fine; they're playing well on both sides of the ball to start the year, ranking in the top ten in offensive and defensive efficiency. Small sample sizes do tend to be shifted by singular games like their 122-104 win over Detroit or their 113-87 win over Dallas, but the simple fact that they've played two of those games in five tries (with a third win thrown in too) is proof positive of a solid start. Cam Reddish has scored 17 or more points in four of five games. Trae Young is averaging 24 and 10 and will likely see a slight uptick of at least 3-4% in perimeter efficiency soon after a sluggish start.
The Jazz are still the Jazz. They were clinical in dismantling the Rockets last night. Rudy Gobert has 71 boards through four games. I was wondering how impressive that was historically. Not all that impressive, it turns out. But, for anyone who was wondering, the top 129 such stretches – yes 129 – belong to either Wilt or Bill Russell. Nate Thurmond finally breaks the streak at #130 with his 114 boards over four games in 1967. Dennis Rodman and Andre Drummond have a few stretches up around 90, and they stand out as the best since the high rebounding '60s.
The Knicks have been quite good to start the year too. Evan Fournier and Kemba Walker are key additions to an offense that was often at risk of getting stuck last year. There's more release valves that can make a play when necessary this time around. The offense has even been much better than a defense that sits around the middle of the league right now. I also have to give some love to the Bulls. They showed some great fight last night in pushing the Knicks to the limit after trailing by double digits late. Their closing five – Lonzo, LaVine, DeMar, Vuc, Caruso – have been really, really good. The defense has even been a strength so far, which may or may not be maintainable. In any case, they deserve credit for the start they've gotten off to, even if they've yet to beat a team that wasn't badly injured. Last night they showed they can play with some of the better teams in the East. The schedule ahead will be an even bigger test. Patrick Williams was just announced to be out for the year. That's a real bummer for a young player and a Bulls team without too many wings. Hopefully he recovers well and Chicago finds a way to adapt.
The Spurs are now 1-4 with losses of 6 or less points to the Nuggets, Lakers, and Mavs. That's tough. They'll need to win some of those games to be a real play-in threat.
For Dallas, their offense is looking pretty frightening to start the year. That's from their perspective, not that of their opponents. After a few years of incredible offensive efficiency with Luka leading the way, the Mavs are 23rd in offensive rating to start the year. Doncic is shooting 26% from three. Porzingis is shooting 24% from three. It's been a bit of a mess to start. Good thing Jason Kidd is there. Messes are his speciality. Fixing the mess might be an issue though.
That was one heck of a win for the Grizzlies. Going down 20-37 twelve minutes in on the road is less than ideal, and they managed to fight all the way back. Desmond Bane has been fantastic with 19 points per game and has maintained his elite shooting from last year at an even higher volume. Ja has been great, and he was great again last night. Memphis is going to be fun this year.
Now let's draw Reggie Miller.
The picture –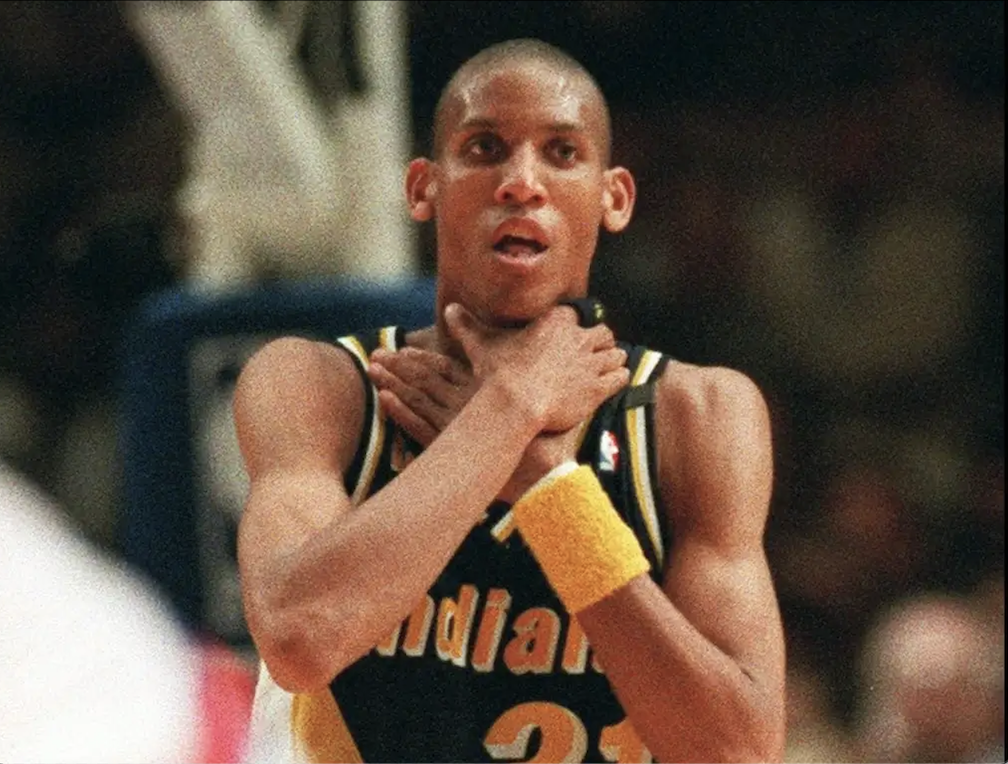 The drawing –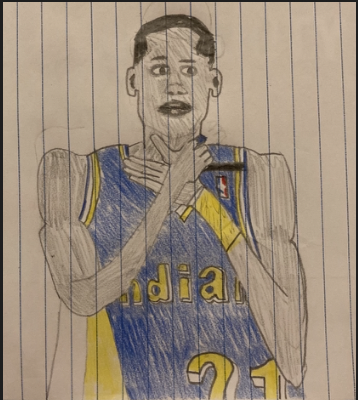 We go again next week. Now for some plays.
TODAY'S PLAYS
NBA record: 17-8 ATS (3-2 Underdog ML), 3-4-1 O/U
The Knicks and Jazz did their jobs yesterday. The totals are starting to slip on me after a good start, but we'll try to get back on track tomorrow. I don't like any overs or unders today.
You hate to bet against the Nets because it feels like that switch could be flipped at any moment, but this is a team that's currently getting outscored by nearly 7 points per 100 possessions. That's 24th in the league. The Pacers are 22nd, and there's simply no reason for them to be getting 8.5 points here.
The Kings have picked up two close wins against playoff contenders with two losses of 9 and 12 points to other contenders. The Pelicans have been largely abysmal, averaging just over 100 points per game on the year. Take Sacramento with the low line.
The Nuggets have been all over the place to start, Nikola Jokic is questionable, and MPJ has really struggled. I'll still take them here against a Mavs team that's struggling to score so far. Dallas hasn't lost since an opening blowout against Atlanta, but they've also only played the Raptors, Rockets, and Spurs.
LeBron might return tonight, but the Lakers have a worse record (2-3) than the Cavs (3-2). They also have a worse point differential (-18 v. +9). LA has yet to win a game by more than 4 points. Cleveland hasn't lost by more than 11. I like this line for the Cavs.