Mike Bets #200
5 min read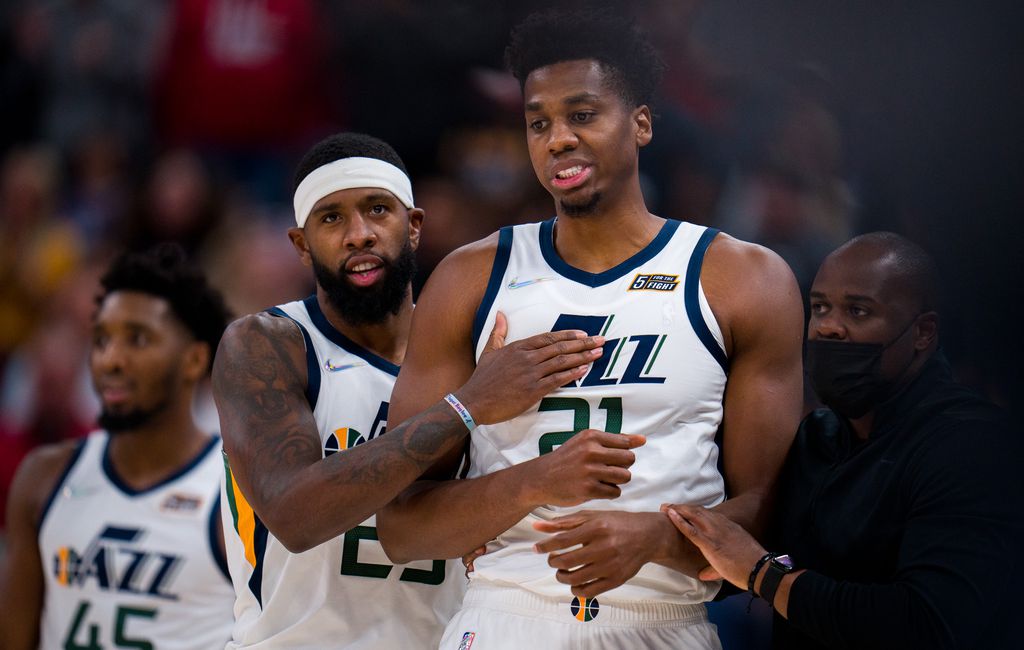 Happy Thursday. We're running it back here at Mike Bets for the 200th time. Pretty cool. Last night was the night of the underdog in the NBA. The Heat (small dogs) won in Brooklyn. The Thunder came back from a huge deficit to beat the Lakers. The Timberwolves won in Milwaukee. The Cavs beat the Clippers in LA. That's not even the full list either, with the Wizards winning in Boston and Harrison Barnes's buzzer-beating three giving the Kings a win in Phoenix. Even the Pelicans almost got in on the act, falling just short against the Hawks. We'll see how tonight's six-game slate compares. Before we get to today's plays, let's do Tough Scene Thursday.
1. The Nets and their Offense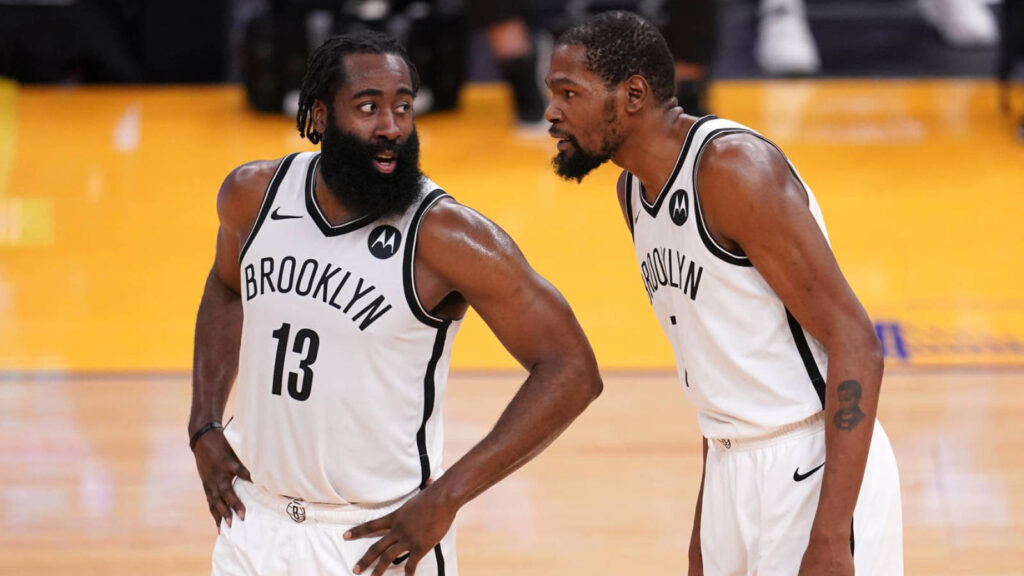 After last night's loss to the Heat, the Nets are 2-3 with a sub-.500 home record. A big part of those early struggles? The disappearance of their elite offense. Last year, Brooklyn scored an unbelievable 117.3 points per possessions, edging out the '21 Blazers for the best offensive rating in league history Basketball-reference had them a full point higher than NBA.com, but the point remains the same either way. The Nets only trailed the Bucks in points per game, scoring more than 118 per contest. There's simply no debating that their offense was historically good.
Now, five games into this season, Brooklyn is scoring just 102 points per game. They rank 28th in offensive rating. That's a shocking turn of events, and it's one that can't be handled by a team that is, as expected, around 20th in defensive rating. The Nets need to start scoring again.
That doesn't fall on the shoulders of Kevin Durant. He's scoring plenty, averaging 29.8 points per game, about three full points more than he averaged last year. KD is even shooting at a higher percentage than he did last season despite a bit of a dip in his perimeter efficiency. The issues are instead the under appreciated absence of Kyrie Irving, the statistical drops of James Harden, and an inconsistent bench.
First, it's quickly become clear that the general idea following Kyrie's suspension of sorts was that the Nets would just plug in the pieces and run without him. They'd still be leading contenders regardless. That made sense after what they did last year with various injuries, but they're really struggling to replicate that effort this time around. Brooklyn's down to 19th in assist percentage after ranking 10th last year, and they don't really have anyone outside of KD or Harden that are consistent threats to get their own bucket.
Of course, another significant piece of the puzzle is Harden's personal struggles. He's passing and rebounding like always, but he's scoring just 16.6 points per game and shooting just 36% from the floor. There's some weight to the free throw argument – he likely deserves some calls he's not getting right now that will gradually shift his way as the new rules settle. But that's no excuse for his horrendous efficiency. Harden is shooting below 30% between three and sixteen feet from the rim, and about 30% of his shots come from that area. That can't last. With Kyrie gone, he and KD need to be on their games at all times.
Others need to step up too. Blake Griffin is shooting 9% on threes. Joe Harris is somehow shooting 25% on twos. Patty Mills probably should not be your third option. Yet here we are. Brooklyn's star power made it work last year as far as turning into a legitimate contender went. Can they do it again, turning this opening five-game stretch into an afterthought by the season's end?
For now, it's a tough scene when the Nets play offense.
2. The Lakers
It's hard to overstate how bad of a loss this was for the Lakers. They were up 41-19 after the first quarter against a very bad NBA team, and they had given that lead away completely two quarters later. Then they failed to properly re-assert themselves in the game and ended up losing the fourth quarter too. Even with LeBron out, that's just an embarrassing effort. Shame on them.
The toughest scene – Russ just passed James Harden for the most double-digit turnover games in league history (12). No one else has more than six.
3. The Staples Center for the LA teams
The Staples Center has not been a kind place for the Lakers and Clippers so far. They're a combined 2-4 at home, and this about sums it up –
Go get 'em Cavs (I'll take a moment to say the Cavs picked up another great win last night to support their Winner Wednesday inclusion).
4. The Suns
Let's not let the Nets take all the negative attention here. The Suns of Phoenix are an alarming 1-3 despite having zero health issues outside of Cam Payne and Elfrid Payton. Those aren't meaningless injuries, but they're also not the kind that excuse this type of start from last year's runner-ups. Phoenix is 0-2 home, and they also lost by 29 in Portland. It's been really ugly. The defense has been atrocious, ranking 28th in the league by defensive rating. That's a little different than their 6th place finish last year.
One key factor so far – opponents are shooting a league-best 42.2% from deep against the Suns, leading to a league-worst 17 threes allowed per game. Some return to the mean should happen, but Phoenix's perimeter defense will be something to watch moving forward.
TODAY'S PLAYS
NBA record: 15-8 ATS (2-2 Underdog ML), 3-3-1 O/U
Not a great day yesterday. The Hornets found coverage but the Bucks and Pacers fell short. Then the over was nowhere to be found in Portland with the Grizzlies failing to hit even 40 second half points. Onto the next.
Both teams are flying. I'll take the slight dog that's played a tougher schedule so far.
All of Utah's games have ended in a win of 9+ points. All of Houston's losses have been by 10+ points. It almost fits too perfectly. This is a classic Jazz struggle early and then win by 7-9 after a strong second half game, but we'll ride anyway. It makes too much sense.
Grizzlies Warriors O227.5
Grizzlies don't play defense and will come out mad after last night's blowout loss. I like the points here.