Mike Bets #218
7 min read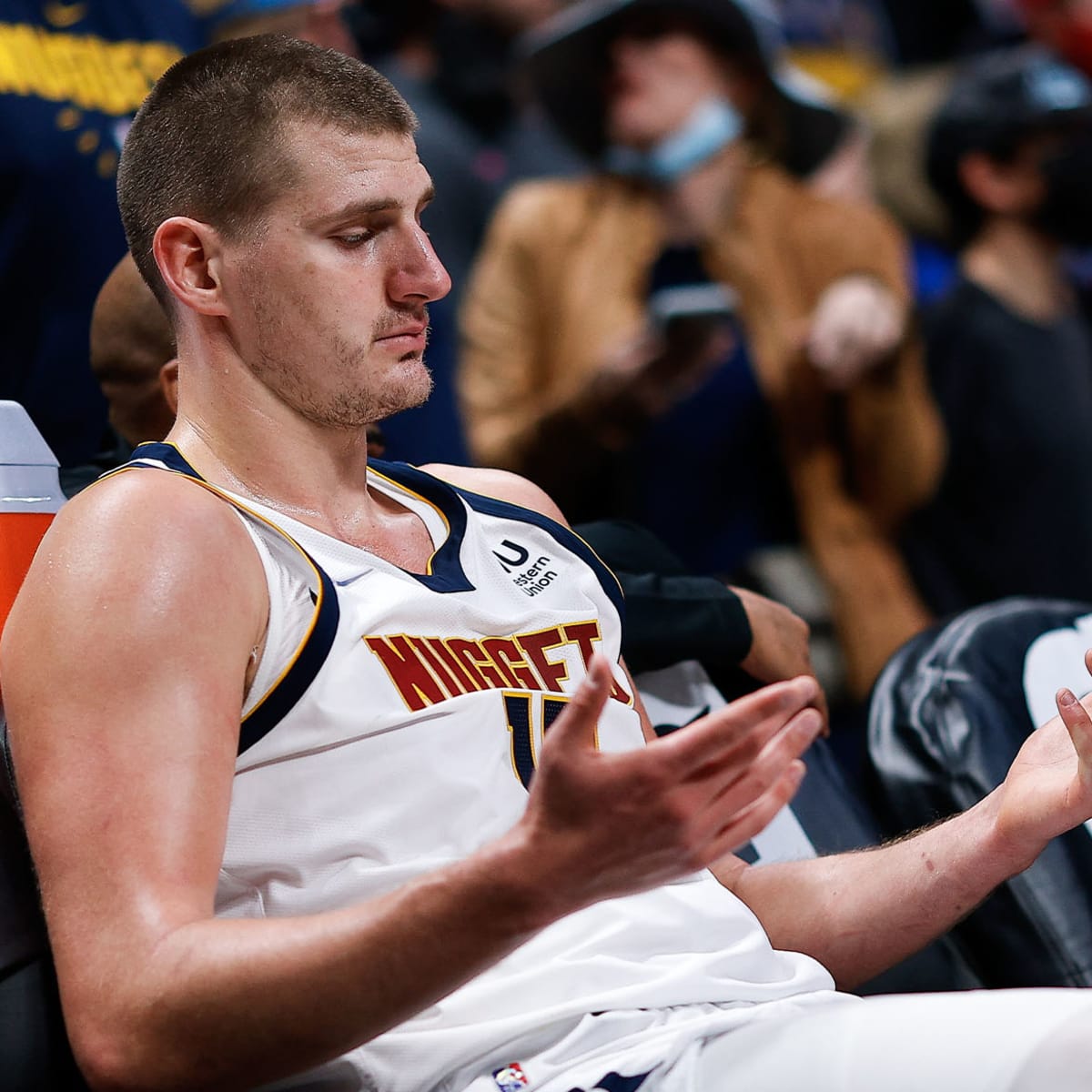 Happy Monday night. It's a new week full of new opportunities, which we need over here after the collision of devastations that was yesterday's plays. We're on to the next. Today we get some decent college basketball games, highlighted by Illinois @ Marquette and Wisconsin v. Providence. We also have a big eleven-game NBA slate. Before we get to some plays, let's do a weekend recap.
NBA:
The Heat picked up a really good win in Utah without Jimmy Butler, holding on late to avoid a massive collapse. This was a good sign after their recent slide. At 8-5, Miami is still top three in various overall metrics. They've been great so far. We'll see if they can hold onto the role of contender as the season continues.
Brandon Ingram returned to drop 19 and help the Pelicans past the Grizzlies for their first win in a long time. New Orleans is now 2-12. Seasons aren't made by fourteen game stretches, but one this far in the wrong direction isn't going to do them any favors, especially with the pressure cooker the franchise was in entering the season. Zion isn't close to being back based on reports. Where does the spark come from? The good news – a 2-5 record with an average margin of -4.3 points per game with Ingram is certainly better than the 0-7 record with an average margin of -14.9 that they achieved without him. The bad news – better doesn't mean good here.
The Grizzlies are 6-7 despite a lot of exciting signs from their young core. They're very similar to the Hornets (who grabbed a great win over the Warriors yesterday). Both teams are a whole lot of fun, have the same record, and run out bottom four defenses. If either team is going to make a significant impact this spring, they'll need to be better at keeping the other team off the scoreboard.
The Wizards are 9-3 and leading the East. I've praised them a lot, so I won't say much more here. But Spencer Dinwiddie, Montrezl Harrell, and Kyle Kuzma have been great additions from the jump, and we still haven't seen Rui Hachimura or Thomas Bryant yet. The metrics paint Washington as a top ten team rather than one of the very best in the league, but that's still a massive success after the last few years.
After an admirable run of wins despite various injuries, the Sixers have dropped four in a row to fall to 8-6. The absences of Simmons, Harris (returned over the weekend), Thybulle, and Embiid have simply become too much. The Bucks can empathize. Unfortunately, it only gets harder from here. The next five games – @Utah, @Denver, @Portland, @Sacramento, @Golden State. Harris's return shouldn't be too far ahead of those of Embiid and Thybulle, but it might be a little bit before the Sixers find their groove again.
The Pistons are starting to look better. Their offensive numbers are still shockingly bad, but they've won two of four and dropped 127 on Toronto Saturday. The offense has been significantly better with Trey Lyles and/or Kelly Olynyk on the floor. Those two own the best on-off offensive rating splits on the team. That would seem to suggest that the lack of spacing, and especially the lack of spacing threats, might be the issue here. On the bright side, Cade Cunningham has been looking really good his last few games.
The Cavs picked up another win to get to 9-5. They're just a really solid team. The offense will need to improve for them to really be dangerous, but, as I've said a few times, Cleveland will take solid at this point.
The Timberwolves are 4-8, and their 26th-ranked offense is a confusing departure from years past. Usually, the formula here is a decent offense led by KAT and a terrible defense. Right now, this is a team with a mediocre defense and an offense that can't score the ball. Part of the problem is that they absolutely crater when anyone outside the top eight plays. The offense scores more efficiently when Edwards, KAT, Okogie, Russell, McDaniels, Beasley, and Beverley are on the court versus off it, and it's about four points worse per 100 possessions with Vanderbilt on the court (Okogie is ninth in minutes but the general idea stands). When anyone else plays, the offense is at least 9.8 points worse per 100. But that's not the full problem. Even if you just took Edwards's minutes, the TWolves would rank 23rd in scoring efficiency. They'd be 23rd in just KAT's minutes. The offense simply isn't there for Minnesota, who ranks 28th in FG% and can't find or execute good looks.
I said it the other day – the Nets and Suns are rolling. They continued to do that yesterday.
Props to Trae Young for dropping 42 to spark a much-needed win over the Bucks. That ended a six-game skid for the 5-9 Hawks.
The Blazers continue to be comically bad on the road. They did beat the Rockets in Houston the other day, but they're now 1-7 away from home. The average score in those games is 102.9-114.1. That's brutal. A 5-1 home record has helped balance things out somewhat, but this can't continue if the Blazers want to come anywhere close to achieving their lofty goals.
A few things that stand out from CBB:
Great win for Gonzaga. I don't think that their strategy of going straight from what is unquestionably four months of a poor WCC schedule to tough tourney games against good teams is one that's going to maximize their potential year-in and year-out, but there's no questioning where the Zags are right now. This is an elite team and elite program, and their dominant win over Texas is going to be a big help for seeding.
Michigan and Memphis leading a group of high-ranked teams that have looked really good out of the gates.
UCF's win over Miami was interesting. Either they're ready to be more of a player in the AAC this year, or Miami really isn't good, which wouldn't necessarily be a shock. It's possible both are true too.
Everything about Rutgers beating Merrimack 48-35 is hilarious.
Georgetown dropping their opener to Dartmouth isn't ideal. There was a chance for some momentum for Patrick Ewing after last year's late run in the Big East tournament. Not a great start to the attempt to build off of that.
Colgate was impressive in giving NC State all they could handle Saturday. They'll be a mid-major to watch again.
Loyola Chicago has looked really good to start the year. Some regression would have been understandable after their off-season losses, but they're off and running so far.
Howard is 3-0 after winning five games the last two years combined (albeit with a 5-game schedule last year). We'll see how they look against Nova on Tuesday.
Belmont rolled Evansville 81-43 after opening with a loss. We're back, baby.
Dayton losing to UMass Lowell isn't a good sign for their tourney hopes.
Don't look now, but DePaul is off to a very good start. We'll see if they can maintain it this year.
Cal has played UC San Diego (not the WCC San Diego) and UNLV, and they're 0-2. Great start.
Really impressive win for Florida as they blew past Florida State in the second half. Kentucky is supposed to back, but there are a lot of questions at the top of the SEC this year. There's room for the Gators to break into that conversation.
Seton Hall has really caught my eye with two monster wins this year. They might be set for a bounce back season after a mediocre 2021.
Drake won by 49 yesterday against South Dakota. They're back too. Let's go.
With that, it's time for our weekly rankings and then some plays.
Let's start with the NBA –
1. Warriors (2)
2. Nets (7)
3. Heat (1)
4. Jazz (3)
5. Sixers (4)
6. Nuggets (5)
7. Bucks (6)
8. Suns (14)
9. Wizards (10)
10. Bulls (9)
11. Cavs (11)
12. Clippers (13)
13. Knicks (8)
14. Mavs (18)
15. Raptors (12)
16. Trail Blazers (15)
17. Lakers (16)
18. Hawks (17)
19. Grizzlies (19)
20. Hornets (21)
21. Celtics (23)
22. Pacers (22)
23. Kings (20)
24. Timberwolves (24)
25. Spurs (25)
26. Pelicans (27)
27. Thunder (28)
28. Pistons (30)
29. Magic (26)
30. Rockets (29)
And now a college top 10. As I said last week, we'll turn this into a top 25 at some point, but that won't be particularly useful or accurate to start the year –
1. Gonzaga (1)
2. Michigan (2)
3. Kansas (3)
4. UCLA (4)
5. Memphis (8)
6. Duke (9)
7. Villanova (7)
8. Baylor (10)
9. Purdue (6)
10. Illinois (NR)
Falling off – Texas

TODAY'S PLAYS
NBA record: 48-35 ATS (7-10 Underdog ML), 10-11-1 O/U, 0-1 parlay
2-2 yesterday with an underdog hit. We'll take it.
There's simply no reason to not take Cleveland at +160 here.
Reports of Luke Walton's job being on the line have been leaking. I think the Kings bounce back and roll against a Pistons team that still isn't that good.
This is an absurd amount of points for the Nuggets to be getting against the meh Mavs.
As we say around these parts – bet against the Timberwolves.
The Bulls are better than the Lakers. They leave LA 2-0.
CBB record: 21-31-1 ATS (0-3 Underdog ML)
3-7 yesterday. We don't need to talk about it.