Mike Bets #232
6 min read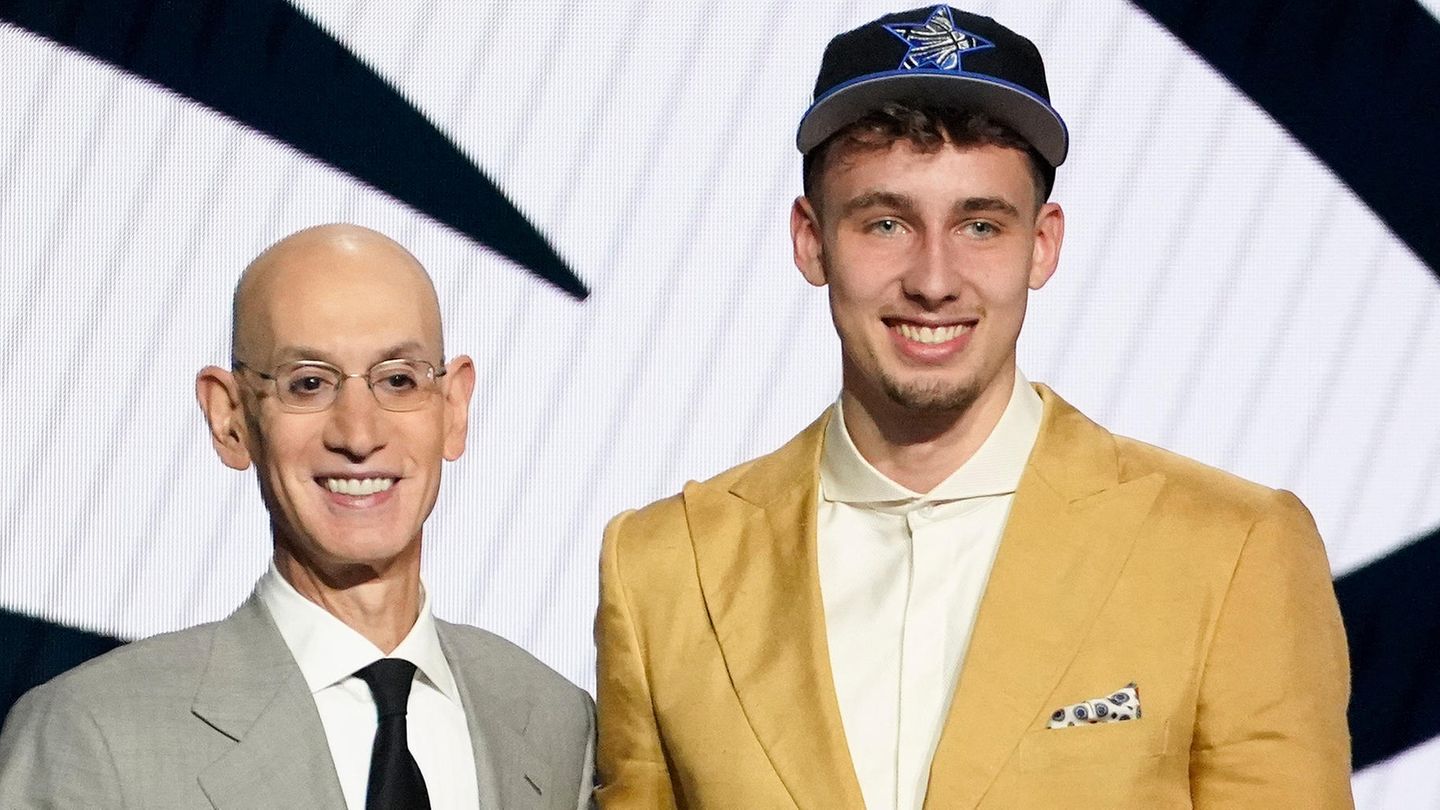 Happy Wednesday. I went 0-5 yesterday with no bet losing by more than 8 points, which feels like it should be some sort of federal crime. Today, we'll try to not go 0-5. I'll start by not betting on five games. But before we try to find some winners, let's get to yesterday's recap.
NBA
There were 8 NBA games last night. Most of them went just about as expected, starting with a Milwaukee win in Orlando. The Bucks were up by 27 at half and are now 14-2 when Giannis, Khris, and Jrue all play. They're 12-1 against the Magic with nine double digit wins since Mike Budenholzer took over for Jason Kidd.
For Orlando, the more notable part of last night was Franz Wagner's 38-point showing. Evan Mobley, Scottie Barnes, and others have been very good from the jump, but Wagner deserves to have his name firmly in the ROY discussion as we near the season's halfway point. Among all rookies, he's…
2nd with 15.6 points per game, trailing Barnes by less than one-tenth of a point
top ten in both rebounds (4.7) and assists (2.7) per game, joining Mobley, Barnes, Cade Cunningham, and Josh Giddey
2nd in total steals with 38 and 5th in total blocks with 18
1st in field goal attempts (and 8th in TS% out of the 22 rookies w/ more than 100 FG attempts)
7th in made three-pointers per game (and 4th in 3PT% out of the top 10 in made threes)
3rd in win shares
4th in VORP
7th in BPM (min. 100 minutes played)
8th in PER (min. 100 minutes played)
1st in turnover percentage (min. 30 total assists)
Barnes and Mobley deserve the attention they're getting, and they're probably 1 & 2 among rookies right now. But Wagner has been doing just about everything well, at a much better volume than most expected. He's not far behind the lead for Rookie of the Year, and it's hard to make a good argument for him being outside the top three. Franz is off to a great (some might even say franztastic) start.
The Sixers beat the Raptors in Toronto last night behind 36 and 11 from Joel Embiid and a Tobias Harris triple-double. Pascal Siakam and Chris Boucher both dropped 28 in the loss. Philly has now won three of four to rise to the 6 seed ahead of tomorrow's trip to Brooklyn, where they'll look to get their first win of the year against the Nets. We're about forty days away from the trade deadline, which means there are about forty days for the Sixers to figure out a decent trade for Ben Simmons before all of their hopes for significant playoff achievement lie in getting their second-best player to wear their uniform in an actual game again.
The Heat handed the Wizards their ninth loss in twelve games. Washington has slid all the way down to the 8 seed and ranks 23rd in SRS, net rating, and expected record. They have played far more road games (21) than home games (13), which makes the future road a little more promising, but it's pretty clear that it's going to take one heck of a fight to hold on to a play-in spot despite their early season success. For the Heat, that's four in a row and eight in ten games. They're right behind the Bucks in the 4 seed, and they're taking care of business after their off-season moves. Whether they can be great and compete for a title remains to be seen, but Miami clearly has a good team.
The Pelicans picked up a wildly impressive win against the Cavs. They entered the game 0-7 without Brandon Ingram, and 0-8 seemed all but locked up after they lost the first quarter 20-39. But Herb Jones led a massive comeback effort that ended with a 32-21 fourth quarter and a four-point win. Props to the Pels. The Cavs are still in fine overall shape at 20-14, but they're suddenly without Collin Sexton (done for year with knee injury), Darius Garland (covid protocols), and Ricky Rubio, who went down with an ugly looking knee injury of his own last night. If Rubio's injury is serious, the offensive implications for Cleveland, especially now with Garland out, aren't great. Mobley is the team's leading healthy passer right now with just 2.4 assists per game. Offensive creation will have to get really creative in Cleveland.
The Lakers outlasted the Rockets to knock Houston to 2-18 in games Jalen Green plays. Both LeBron and Russ posted triple-doubles to move LA back within a game of .500. Green, Kevin Porter Jr, and Christian Wood all topped 20 points for the Rockets, who are an 8-7 team with Green on the bench. It's not as simple as blaming Green for everything, but it's impossible to ignore those numbers (or the fact that Houston is 19.5 points worse per 100 possessions with Green on the court).
The Knicks beat the Timberwolves to push both teams to 16-18. That record sounds a lot better to Minnesota than it does to New York, though it's really not bad for either team in the larger picture of the last decade. The added context to this game – KAT, Ant Edwards, and D'Angelo Russell were all out for the T-Wolves, which makes New York's 96-88 win a bit less impressive. A win is a win, especially when you're under .500 and fighting for the playoffs, but this shouldn't do much to calm concerns about the Knicks' struggles.
The Kings beat the Thunder by 6 in a heartbreaker for all Thunder +5.5 bettors (I'll never be the same). Outside of that, this game was largely irrelevant. Both teams have 21 losses in 35 or less games. The Thunder started Aaron Wiggins (from Maryland) and Paul Watson, who is less famous than the Canadian activist of the same name that Google just pulled up. At least OKC is trying to rebuild. The Kings are just being the Kings.
In the last game of the night, the Nuggets held(?) Steph to 23 in an 89-86 win over the Warriors. Outside of Curry and Andrew Wiggins (21 points), no Warrior topped 11 points with Jordan Poole missing the game the day he emerged from covid protocols. The Nuggets didn't have anyone score more than 8 points outside of their top duo (Jokic and Will Barton combined for 43). Denver is fine with winning ugly though; they're now 5-0 in games decided by three or less points. That's what it takes to stay above .500 with Michael Porter Jr and Jamal Murray out.
NCAAM
There are a ton of cancellations and postponements across college basketball these days, but some games were played last night.
Baylor, Gonzaga, Texas, and Texas Tech all won by 20+ against the likes of Northwestern State, North Alabama, Incarnate Word, and Alabama State, which shouldn't surprise anyone. Those four teams are somehow a combined 2-26 on the road this year. Alabama State in particular scheduled really tough in non-conference (TTU, Texas, Dayton, Iowa, ISU, Western Kentucky, Pepperdine, Samford, canceled games against Memphis/UCLA, etc.). It'll be interesting to see if that pays off in conference play.
Notre Dame beat Pittsburgh by 1 in a game that won't do much to help the perception that the Fighting Irish aren't a tourney team. Outside of the win over Kentucky, they're 6-5 with very little to be excited about.
St Mary's crushed Yale to move to 12-3 ahead of conference play and continue a poor start to the season for Yale. The Gaels play both San Francisco and BYU in the next ten days. It's time to learn something about the WCC's second, third, and fourth best teams.
Boise State beat Fresno State by 10. We talked about the Mountain West yesterday. With Colorado State and San Diego State both in decent shape to pursue an at-large bid, these two were in the "can potentially chase a bid in a strong year for the conference" category. Advantage Boise State one game into the conference slate.
TODAY'S PLAYS
NBA record: 66-64-2 ATS (11-19 Underdog ML), 10-12-1 O/U, 0-1 parlay
CBB record: 49-72-2 ATS (2-9 Underdog ML)