Mike Bets #247
16 min read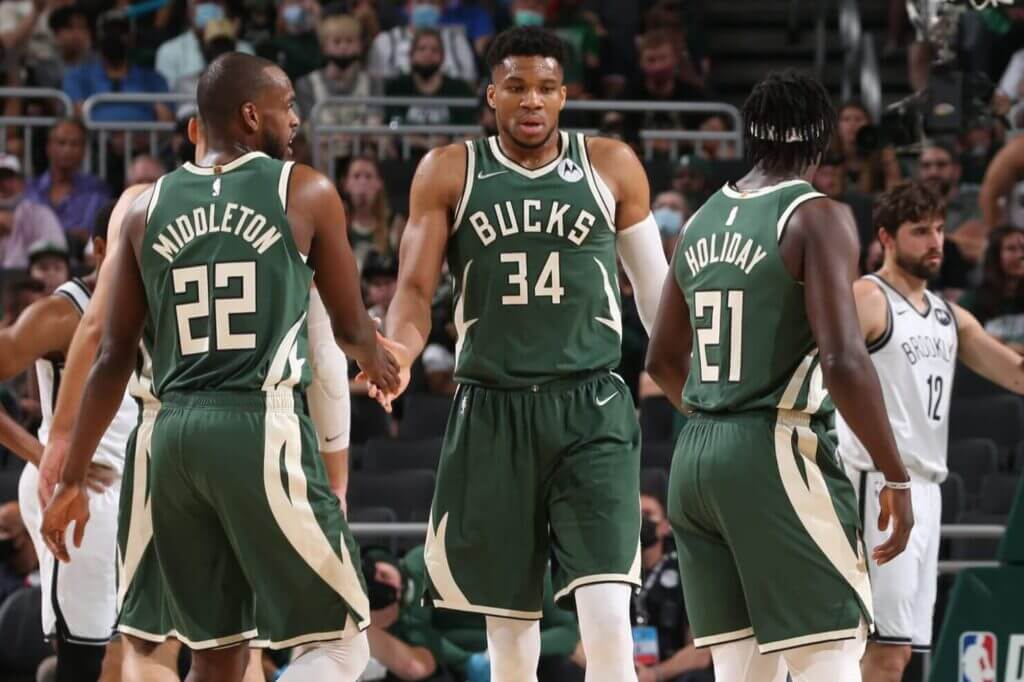 Happy Friday. Since I missed a recap yesterday, let's throw out my NBA Power Rankings for the first time in a while. I'll rank teams 1-30, with my belief in each team as a contender being a strong factor, and give some quick thoughts. Then we'll find some winners to start the weekend off right.
NBA
30. Orlando Magic (7-35)
The Magic fell short in Washington Wednesday night. They're on pace for just under 14 wins, which would put them in some rather unpleasant company. A team hasn't won less than fifteen in an 82-game season since 2016. On the bright side, the goal this year was never winning, and I've highlighted the promising play of Cole Anthony and Franz Wagner at various points. Wendell Carter Jr has been decent as well. But it's never great to be at the bottom of the league, especially when you haven't won a playoff series since losing the 2010 Finals.
29. Detroit Pistons (9-31)
The Pistons might be worse than the Magic, but their current 5-6 run has them sitting a little further up the standings. Saddiq Bey is having a strong sophomore year and has been rolling lately, and Cade has been far from perfect but mostly impressive. The flashes are clearly there, and the efficiency and ball security will come. The pressing second half question for Detroit is who/what ends up coming to town for Jerami Grant.
28. Houston Rockets (7-35)
The Rockets finally got their fourth win of the year with Jalen Green in the lineup last night, topping the Spurs in San Antonio. It's been a bit of a rocky year in Houston. They're really bad on both sides of the ball. The noise from the locker room has been a little louder than it should be. But that was bound to be the case after the way the Harden era ended last year, especially with nine of the Rockets' top eleven in minutes played being 26 or younger. That's a temporary curse that will hopefully pay off in the future. One question for now – do the Rockets try to move on from Christian Wood and his expiring contract at the trade deadline?
27. Oklahoma City Thunder (14-27)
Of the four teams at the bottom, the Thunder are the most competent on one side of the ball, ranking eighteenth in defensive rating. This isn't a good team by any means, but that's a relatively promising sign that OKC might be building – or at least trying to build – a defensive identity during the rebuild. SGA has struggled efficiency-wise, but he's also the only player on this team to have played at least 500 minutes and have a positive BPM. The Thunder are also more than 6 points better per 100 possessions with him on the court versus off it. I'm not too worried, in other words. Josh Giddey has looked good, and Lu Dort and Darius Bazley have some tools. Some of the pieces are starting to assemble.
26. Sacramento Kings (17-27)
The Kings have been decidedly bad this year, with last season's defensive collapse being maintained and also joined by the least efficient scoring offense in Sacramento since 2018. 36 year old Zach Randolph led that team in scoring. Theoretically, this team has the pieces to compete for a play-in spot without needing five other teams to join them in leaving the door to the West's 10 seed wide open, but it just hasn't worked out that way. De'Aaron Fox has taken a significant step back from last year, averaging 5 less points and 2 less assists per game, scoring far less efficiently, and putting some pretty bad advanced metrics, especially comparably. Tyrese Haliburton continues to look quite good, and Richaun Holmes is playing well when he's available. But it's not exactly clear where the path to contention lies for the Kings.
25. Portland Trail Blazers (16-25)
The Trail Blazers lost by 32 in Denver last night to fall to 2-14 on the road, which is good considering that they have 25 road games left compared to just 16 at home. Portland simply isn't good, and Damian Lillard's potentially season-ending abdominal surgery is, if not a killer for their play-in hopes, at least the end of any (already futile) remaining hopes of doing more than that this summer. The defense is an absolute disaster, currently on pace – with the Rockets – to finish among the twelve worst all-time in defensive rating. It's always important to remember that simply comparing stats across eras with not sense for what the average was at any given time won't provide the full picture, but we can certainly conclude that the Blazers have a terrible defense. That's been joined by an offense that's pretty good instead of elite this year, and that's why we see them where they are instead of up with teams like the Mavs and Lakers. One good thing – Anfernee Simons has been a clear bright spot, and he might have Portland thinking some things over ahead of the trade deadline.
24. San Antonio Spurs (15-26)
Dejounte Murray dropped a 32-point triple-double in the loss to Houston. That was his seventh of the season, tying him with James Harden and Nikola Jokic for second most in the league behind Russ's nine. I said it not too long ago, and I'll say it again – the man deserves his props. His team has really struggled to win games though, partially, I think, because Keldon Johnson and Lonnie Walker still need another year (or more). Johnson is rebounding well and shooting very efficiently from deep on limited attempts but still has work to do on his all-around game. The Spurs should be better than this. They're top twenty in both offensive and defensive rating and rank 18th in net rating. Their expected record is 20-21, which would put them ahead of the Timberwolves in the 9 seed. And yet, they're 3-9 in games decided by 5 or less points. A little regression to the mean there is the difference between being well-situated and missing out on the play-in. At the halfway point, can the Spurs turn things around?
23. Indiana Pacers (15-27)
The Pacers lost big to the Celtics Wednesday night to fall a full six games back of the play-in. The East is far less forgiving than the West this year. Indiana is in as interesting of a spot as any team in the league. On the one hand, they're right there with the Spurs at a net rating of -0.5, have plenty of attractive talent (Sabonis, Brogdon, Turner, LeVert, etc.), and have TJ Warren waiting in the wings. They even hit on Chris Duarte in the draft. That sounds like a team that can hang with most of the teams outside the East's top 5-6. On the other hand, they're a full six games back of the play-in and have dramatically underperformed record-wise. Rumors of a rebuild do make some sense. The Pacers have been consistently good for a very, very long time, and this current core isn't going anywhere special. They might as well use that historical good will to hit reset and try to build something that can win it all instead of just winning enough to make the playoffs. They might be the seller to watch at the deadline.
22. New Orleans Pelicans (16-26)
The Pelicans crushed the Clippers last night to pull within half a game of the play-in. It's very likely due to a total lack of respect for the Kings and Blazers and growing doubt of the Spurs instead of anything the Pels are doing, but I'm starting to like New Orleans to finish in that West 10 seed. When Brandon Ingram plays, this team is 15-18 with an average margin of -1.5. That's…not bad. Jonas Valanciunas is a beast, Herb Jones is having a really solid rookie year, and the Pelicans have some decent pieces. They're not stacked, but this wasn't Zion and BI vs. the world either. Williamson might be a lost cause at this point in the season, but I'm not sure his team is.
21. Washington Wizards (22-20)
Beating bad teams is the name of the game for the Wizards at this point, and they did the job against the Magic for the second time this week on Wednesday night. Since their 10-3 start, Washington is 12-17. That includes a 6-12 mark against teams in the top ten of either conference. This just isn't that good of a team. But if they beat who they should beat and get enough from Bradley Beal and Kyle Kuzma to steal a few other games, they'll likely find themselves with a shot at the play-in when we enter the home stretch.
20. Los Angeles Clippers (21-22)
The Clips fell below .500 with a blowout loss to the Pelicans last night. It was always hard to measure and judge this team with Kawhi out, and that became even harder when Paul George went down almost three weeks ago. With recent news that his return is suddenly no longer a sure thing, this year is looking a little dire in LA. Nothing is certain with George yet as far as we know, and this team could absolutely make something happen if both their stars come back. But with just one, the offensive firepower simply isn't there. It's been tough on that end for the Clippers all year, and their elite defense has taken a significant hit with George sidelined, ranking 13th in the league since Christmas after being a top three unit for much of the season. That's not enough to carry an offense that had trouble scoring even with George out there.
19. New York Knicks (21-21)
The Knicks rolled past the Mavs Wednesday night to keep pace with the Celtics at the bottom of the East play-in picture. They just haven't been able to find any consistent momentum on either side of the court, and that's left them slightly below average overall. Kemba Walker hasn't really worked out, Evan Fournier has largely struggled, and the attempt to fix last year's offense turned out to just hurt the defense. New York ranks 23rd in the league in offensive rating this season after finishing there last year, and their defense is average after an elite 2021 season. It doesn't help that Julius Randle's efficiency took a dive, but the off-season moves have largely flopped. Picking up Cam Reddish for spare parts is a good move; hopefully he can provide an offensive boost.
18. Minnesota Timberwolves (20-22)
The Timberwolves lost to the red-hot Grizzlies last night, but they're solid and should stick around the play-in picture all season. KAT, Anthony Edwards, and D'Angelo Russell have all been very impressive. It's been interesting to see Minnesota being carried by a top ten defense after the last few years, but credit to them for working things out on that end. They haven't finished inside the top 20 in defensive rating since 2014, and they haven't finished top ten since 2006. That's a major identity switch. I'll also give the TWolves credit for holding pat over the summer and not trading Edwards in a panic move. They believed in their guys, and they're having a nice season. We'll see in the second half if they can push for that top six, which is only two games away right now.
17. Atlanta Hawks (17-23)
It's been a rough year for the Hawks, who have lost four of five after being blown out by the Heat in Atlanta Wednesday night. They're currently sitting three games out of the play-in halfway through a season that was supposed to back up their ECF run with another top five finish in the East. They've been awesome offensively, but have really struggled on the other end, even more so than last year. It makes sense that they're listening on offers for just about everyone outside of Trae (who's been fantastic) and Clint Capela. It's important to remember that progress isn't always a forward-moving project, and we might just be seeing the effect of the Hawks skipping a few steps last year. They could very well hold things relatively steady and be back next year. But it would still be a massive bummer to miss out on the play-in entirely after going halfway through the playoff bracket last summer, and it's reasonable to consider making some moves here. It is already year four with Young.
16. Los Angeles Lakers (21-21)
The Lakers lost a bad game to the Kings on Wednesday night. They're a bad basketball team with a stagnant offense and very few redeeming qualities, but they are also a basketball team with LeBron James, Anthony Davis, and Russell Westbrook. James, to his credit, is still rolling along when he plays. He's scoring more per game than he has since 2010 and is a borderline top five player in the league right now, which is pretty ridiculous in year 19. LeBron isn't the MVP; he's missed a decent amount of games and has been passed by Giannis, Jokic, and KD at the top regardless of games played. But he will still make the Lakers a dangerous out in the postseason, at least early on. It would help if AD could finally take the jump as a playmaker and shooter, but that doesn't appear to be coming at this point in his career. He can still be plenty dangerous alongside LeBron as long as we don't worry about what things might look like in a few years when he's the #1 option. As far as Russ goes, he's just not being efficient enough with his offensive opportunities, and the Lakers don't really have the luxury of trying to work him into the offense some other way given both his severe flaws as a shooter and the lack of go-to options outside of LeBron. The Lakers have a shot to make some noise, but this just isn't a contender right now.
15. Boston Celtics (21-21)
The Celtics won in Indy Wednesday night to keep pace with the Knicks, but they'rWe another underachieving team, sitting three games below their expected record. By most metrics outside of record, this is a borderline top ten team. That's not quite the sign of a title contender, but it should make for a solid playoff team, which is where most people probably expect to see Boston. They're actually ahead of the Nets in SRS, which combines margin of victory with strength of schedule. And yet things just haven't worked out. The offense hasn't done quite enough to support what is a very good defense, and the Cs are an unfortunate 3-11 in games decided by less than 5 points. Might those late game struggles have something to do with the lack of playmaking in an offense led by two young score-first wings? Maybe.
14. Charlotte Hornets (23-19)
What if I told you the Hornets were just the optimized version of this year's Hawks? Wednesday's win over the Sixers put them five games up on Atlanta, but you wouldn't be able to guess that based on some of the underlying metrics –
Net rating: Charlotte 17th, Atlanta 22nd
Offensive rating: Charlotte 3rd, Atlanta 2nd
Defensive rating: Charlotte 27th, Atlanta 28th
SRS: Charlotte 17th, Atlanta 21st
Expected record: Charlotte 17th, Atlanta 22nd
No one would look at this and expect the Hawks to be ahead of the Hornets in the standings, but you wouldn't expect to find them five games back either. Both teams have largely held themselves together in close games too, with Charlotte going 6-7 and Atlanta going 4-4 in those decided by 5 or less points. But there's no question that Charlotte has made the most of their play while Atlanta has just kind of skidded along, and that's why one is looking down at the bottom half of the East while the other is looking up at the play-in.
13. Toronto Raptors (20-18)
I didn't think the Raptors would be any good this year, and they've definitely proven that prediction wrong. Fred VanVleet deserves to be an All-Star, OG Anunoby is a stud, Pascal Siakam is playing good basketball, and Scottie Barnes and Gary Trent Jr have both been very good additions to the team in their first full season in Toronto. Barnes is probably second behind Evan Mobley in the ROY race. They've done it all with a ton of missed games up and down the rotation too, although that does mean less than normal this year. In any case, Toronto is scoring at a good clip and playing just enough defense to come in above average overall. Even in a tough East, they should feel good about making the play-in and potentially pushing for a 5-6 seed.
From here on out, we have the twelve teams most likely to enter the playoffs with a chance at winning it all. Generally, it's more like 7-8 teams that actually have a shot, but we can roll with twelve for now. For each of the 12, I'll have the most important word for them the rest of the way, and a sentence explaining why.
12. Denver Nuggets (21-19)
Health. Nikola Jokic is a top three player in the world, but the Nuggets simply don't have the depth to contend if they don't get Jamal Murray and Michael Porter Jr back. The rather telling stat –
Nuggets with Jokic on the court: +9.1 per 100 possessions
Nuggets with Jokic on the bench: -11.7 per 100 possessions
11. Dallas Mavericks (22-19)
Offense. Dallas is beginning to soar defensively, and it's given them a bit of an edge over some of the other teams caught in the middle of the West. But you won't go very far in the playoffs with the 20th-best offense in the league, which is a shocking place for the Mavs to be in after the last few years.
10. Cleveland Cavaliers (24-18)
Ball-handling (one word?). Cleveland likely has more than a few questions to answer once we get to the playoffs, but there's no doubt that a crucial one surrounds the lack of guards around Darius Garland. Rajon Rondo can only do so much to replace both Ricky Rubio and Collin Sexton in that regard.
9. Philadelphia 76ers (23-17)
Simmons. Whether its pulling off a trade or managing to get Simmons back out there, Philly needs to do something to give themselves a shot this summer. This is a good team led by a great player in Joel Embiid, but they're just above-average on both sides of the court. They need to take another step.
8. Chicago Bulls (27-12)
Defense. The Bulls have been quite good defensively in Alex Caruso's minutes, but they're really starting to struggle when he's not out there. The Nets ran all over them the other day, and, regardless of Caruso's playoff status (he should be back far before then), it's hard to see the Bulls faring too well against the likes of Giannis, KD, and Embiid in the playoffs.
7. Golden State Warriors (30-11)
Offense. Golden State has been elite defensively all season, but the offense is starting to fall off the tracks. That offense is down to an average unit over the full season and ranks in the league's bottom five over the last fifteen games. The Warriors are just 8-7 over their last fifteen against teams in the top ten of either conference. That's fine. It's a far cry from their 11-2 start in that category though. Regression is happening. Can they right the ship?
6. Miami Heat (26-15)
Cohesion. It's hard to come up with one word for the Heat, Suns, and Bucks. All three are well-balanced teams that have deep playoff experience. It just comes down to whether they can make it happen when it counts. One thing that might end up mattering for Miami – Jimmy Butler and Bam Adebayo haven't had as much time as they might like to gel with Kyle Lowry and PJ Tucker on the court.
5. Memphis Grizzlies (30-14)
Firsts. If the Grizzlies get past the first round, it will be the first time this core has played in the second. If they get past the second round; it'll be their first trip to the WCF, and then the Finals from there. That's a lot of firsts. The Grizzlies have been the best team in basketball since Thanksgiving. How will they handle the pressure of the brightest lights the NBA has to offer this summer?
4. Brooklyn Nets (26-15)
Kyrie. The Nets have a lot of issues. They're 1-8 against the other seven teams in the league's top eight. Their underlying metrics aren't particularly good and essentially paint them as a slightly better version of the Sixers. Kyrie has been a big issue himself. But if you can throw KD, James Harden, and Irving into the same lineup, those worries start to melt away. Brooklyn won't be favorites, never mind runaway favorites, no matter who they have out there, but they'll be incredibly hard to stop offensively if they can run out their Big 3.
3. Utah Jazz (28-14)
History. The Jazz have turned elite regular seasons into disappointing playoff exits time and time again. Unlike last year's Bucks, they've still yet to make a conference finals. There are a lot of ghosts in closets in Utah. But if they can stay healthy and keep scoring like this, they'll have a shot to rewrite the postseason story this summer.
2. Phoenix Suns (31-9)
1. Milwaukee Bucks (27-17)
Repeat. We heard a lot of noise last summer – and still hear some today – about how the Bucks and Suns didn't deserve to finish where they did last season. And yet here we are halfway through the next year with both teams looking as convincing as any team in the league. Phoenix has been rolling from the start, and the Bucks haven't been far behind while managing a ton of injuries and covid issues. They've looked nearly unstoppable when whole (or at least as whole as you can be with Brook Lopez out since the first night of the season). If I had to pick a Finals matchup today – Bucks v. Suns. Run it back.
TODAY'S PLAYS
NBA record: 86-89-4 ATS (13-22 Underdog ML), 11-12-1 O/U, 0-1 parlay, 0-1 props
CBB record: 95-120-2 ATS (8-22 Underdog ML)
Michigan +355 (Go Blue, avert your eyes from this play)