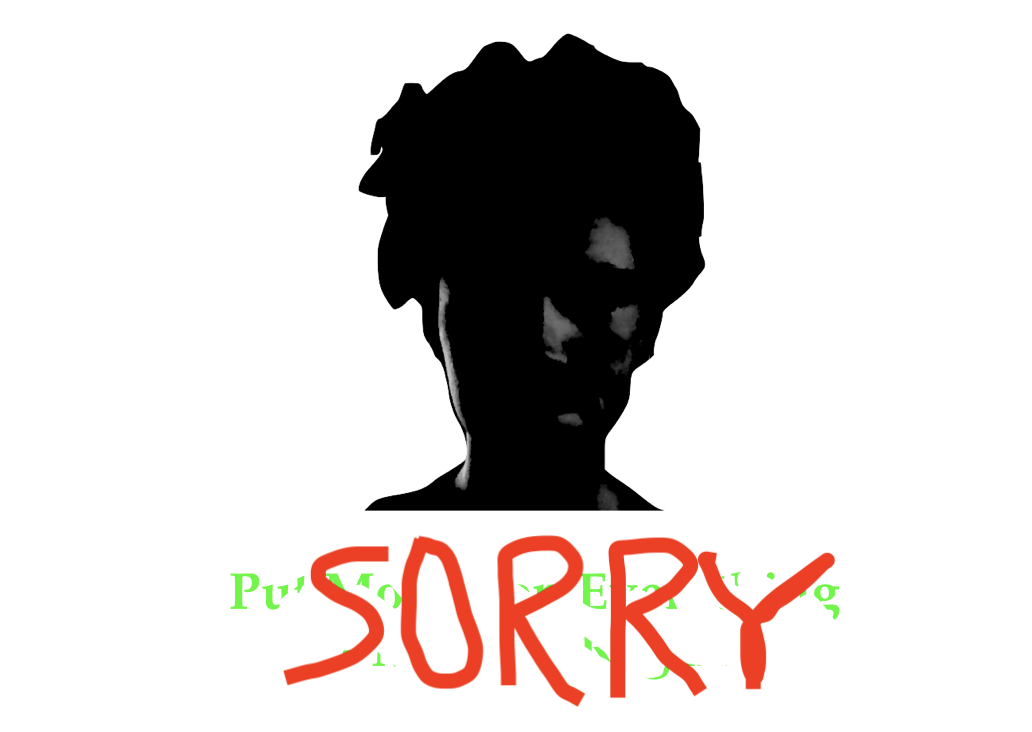 Today, I owe the Mike Bets community an apology. Typically, I would say that we make bets and not amends here, but yesterday, I committed the mortal sin of picking the ML of a clear underdog that went on to trail the favorite by 38 at one point in the second half. I picked the Trail Blazers to beat the Lakers, and it's one of the greatest mistakes I've ever made.
I found an article a few minutes ago that gives the six steps to the perfect apology. It was written by an author I've never heard of for a site that I've never heard of, so I will be following those steps now. I already expressed my regret; let me explain where I went wrong.
The simple truth is that I didn't listen. Everyone told me to go with the Lakers, but I went against them. I convinced myself the Trail Blazers would win. Why? I don't fully trust the Lakers and their supporting cast after a poor showing in the seeding games, and I put too much emphasis on the Blazers beating the Lakers back at the end of January and then in Game 1. The crazy thing is that I don't even like the Blazers that much. Their defense is a mess and their depth has been sapped by injuries. I had the Lakers in 5 heading into this series, but that Game 1 victory changed everything. The lesson – never trust basketball teams from Portland.
Also, don't overreact to a single game or moment.
The third step is to acknowledge my responsibility in the event that makes the apology necessary. I hereby acknowledge my responsibility.
The fourth step is to declare my repentance. Repentance is defined as "severe regret", so I'm not sure how this is any different from step one. It looks like I will be rewriting my first paragraph in a very severe tone.
Today I stand in shame, for I owe the Mike Bets community a heartfelt apology. Typically, I would say that we make bets and not amends here, but yesterday, I failed myself and everyone around me when I committed the grave, reckless, terrible, horrible, awful, bad, and mortal sin of picking the ML of a very clear underdog that went on to trail the favorite by an astounding 38 at one point during the miserable second half. I sincerely regret that I picked the Trail Blazers to beat the Lakers, and it is a regret that I will carry to my grave.
Do I mean what I just wrote?
The fifth step is an offer of repair, and here I will make a big promise. I will not bet, or tell anyone to bet, on the Portland Trail Blazers today.
Now, at this point, you might be thinking this is meaningless because the Blazers don't even play today. If that is your takeaway from this – one of harsh judgement – then I would say that you should probably look inside yourself and see the problems there. Through this apology, I have already done that for myself. Follow that example.
The sixth step is to request forgiveness. If you really forgive me, you'll be riding the Blazers with me again tomorrow night.

Let the odds roll where they may, but may that be in our favor today and everyday. For we enter into the ring each morning with renewed hope, and it hurts the soul to leave with that hope crushed. Grant us the control to know when a bet has lost, for the temptation to jump into a hole that never stops is often too strong to stop by ourselves. Bring us towards the light that shines on the winners, and deliver us from the misfortune of being wrong without end. Amen.




The Gambling Prayer

What happened in yesterday's games?
The Bucks outlasted the Magic to go up 3-1 in the series. They pulled away late, winning the fourth quarter by twelve in a fifteen-point victory. Giannis Antetokounmpo led the way with 31 points, 8 assists, and 15 rebounds, and Khris Middleton scored 18 of his 21 points in the fourth. He also grabbed 10 boards in a continuation of his solid effort on the glass. Nikola Vucevic was hot again for Orlando, and he hit six threes on the way to a 31-point, 7-assist, 11-rebound effort. Terrence Ross scored 19 in support for a Magic team that will need a massive effort tomorrow to extend their season.
The Rockets went cold down the stretch again, and the Thunder took advantage on the way to their second straight win. It's now anyone's series heading into tomorrow's crucial Game 5, though the pending return of Russell Westbrook (day-to-day) could shift the series in Houston's direction. James Harden scored 32 and dished out 15 assists for a Rockets team that started the second half with eight straight made threes before they cooled off. They never found the stroke again. Eric Gordon and Danuel House combined for 44 in solid efforts. Dennis Schroder (30) and Chris Paul (26) led the Thunder to the key win.
The Pacers once again failed to capitalize on a close game in the fourth quarter, and they fell in four games to the Heat. They simply couldn't produce enough positive possessions in the final minutes against a clutch Miami team. TJ Warren, Victor Oladipo, and Myles Turner all topped 20 for Indiana, who will be hoping to stay healthy at the top of their rotation for the first time in a few years next season. The Heat leaned on a deep group of defenders and shot makers in this game and series, and they'll be confident as they head into the second round. Goran Dragic topped their Game 4 scoring list with 23.
The Lakers rolled all over the Blazers on Kobe Day, taking a special 24-8 lead before winning by 20. It really wasn't that close either. Portland was shut down offensively once again, and they couldn't handle LeBron (30 points) or a solid showing from LA's supporting cast. Everyone but Jared Dudley, who played seven minutes, scored at least three points, and five Lakers joined LeBron in double figures. Jusuf Nurkic led the Trail Blazers with 20, and Damian Lillard left the game with a sprained right knee that will keep him out of tomorrow's game. It's going to take an incredible effort from what's left of the Blazers to keep this series going.
Now onto the picks.
Yesterday's Results –
I missed on three of the four games but hit on some props to finish a little under even. The Bucks winning the first quarter by 4 instead of 5 to knock out my biggest bet of the day hurt just a little bit.
Playoff Record: 26-28 on individual bets, 0-5 on parlays -70.14
Total Record: 68-75-1 on individual bets, 5-34 on parlays, -132.67
Today's picks –
Jazz -3.5 (-105) – LOCK OF THE DAY
The Jazz have been the better team this series, and they close it out tonight. I'm not betting on the Nuggets when they're on a three game losing streak, though they did look much better last game. I still like Utah here.
Paul Millsap Over 1.5 threes (+165)
Millsap has hit two in each of the last two games, and he took six threes in Game 4. There's reason to believe he will keep up the volume here, and the value is good.
Donovan Mitchell Over 3.5 threes (-105)
Mitchell has hit this in three of four games, and he's as hot as it gets right now. He followed his first 50-point game with a 30-point showing that saw him shoot 6-7 from deep. I like him to hit at least four threes here.
Jamal Murray Under 24.5 points (+115)
Murray has scored 25 or more in consecutive games just twice this season, though he did it four times in a row in one of those two stretches. After he scored 36 in Game 1, he scored 26 in Games 2 and 3 combined. I feel good about betting against a strong follow-up to his 50 points in Game 4.
Clippers and Mavs Over 237 (-110)
They've hit this in the last three games. I'm not picking a winner in this game because it's a complete toss up the way the series has gone so far. Porzingis and (likely) Beverley are both out again. You would think that favors the Clippers, but Game 4 obviously told a different story.
Good luck everybody. All bets on my end are $10 unless otherwise noted.