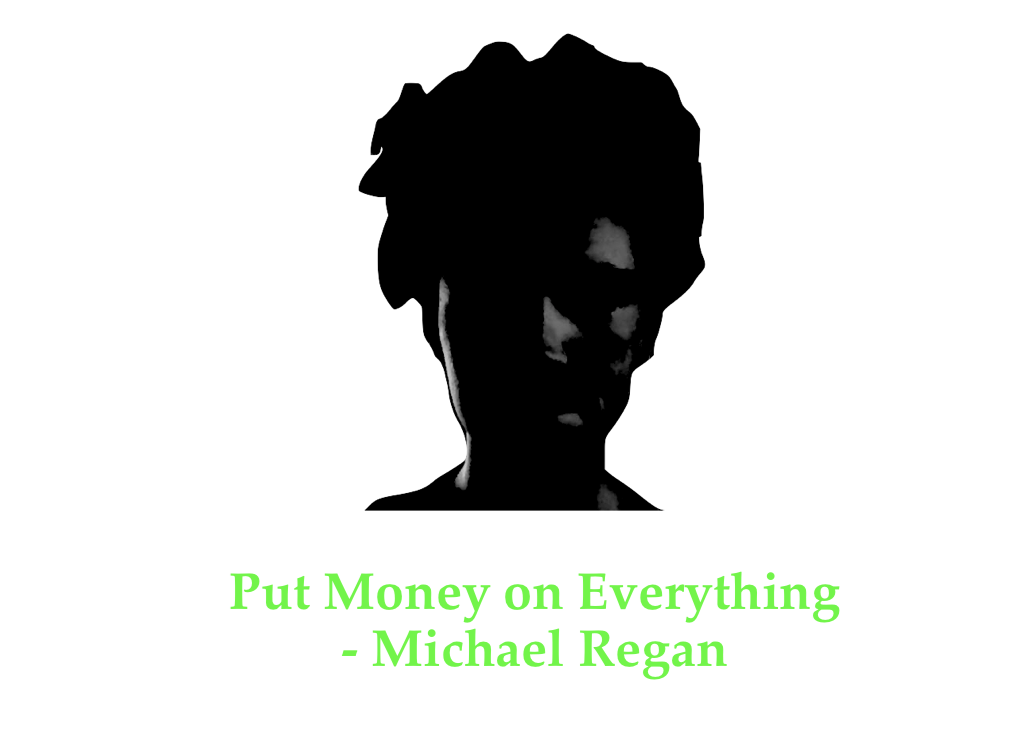 Let the odds roll where they may, but may that be in our favor today and everyday. For we enter into the ring each morning with renewed hope, and it hurts the soul to leave with that hope crushed. Grant us the control to know when a bet has lost, for the temptation to jump into a hole that never stops is often too strong to stop by ourselves. Bring us towards the light that shines on the winners, and deliver us from the misfortune of being wrong without end. Amen.

The Gambling Prayer

What happened in yesterday's games?
The Celtics swept the Sixers behind a 12-0 run that put them up twelve heading into the fourth. Philly played hard, like they did in three of the four games, but they weren't able to get the job done late. Jayson Tatum and Kemba Walker combined for 60 to lead the Celtics, who will now face the Toronto Raptors in the second round. Joel Embiid (30) and Tobias Harris (20) topped Philadelphia's scoring list, and the Sixers will enter the off-seasons with a whole lot of questions and very few clear answers. Brett Brown is likely on his way out, and this front office will need to figure out how to lessen the effects of their terrible financial decisions from last summer.
Luka Doncic dropped 43 points, 13 assists, and 17 rebounds on the Clippers, including a buzzer-beating three to grab the win in overtime. Trey Burke and Tim Hardaway Jr. combined for 46 in support, and the Mavs evened up the 2-7 series without their second best player, as Kristaps Porzingis was a late scratch. Kawhi Leonard and Lou Williams were strong again for the Clippers, and they scored 68 of their 133 points. Paul George kept the consistency theme going by being poor again from the floor, finishing with only 9 points. Tomorrow's Game 5 will be crucial.
The Raptors rolled against a depleted Nets team to finish off the sweep. Norman Powell scored 29, Serge Ibaka scored 27, and Pascal Siakam threw in 20 in a major offensive effort. Toronto never scored less than 34 in a quarter, and they held the Nets to 19 in the third to end the game. Raptors v. Celtics is next for them. The Nets were led by Caris LeVert and his 35-point, 6-assist, 6-rebound effort, and they will now enter a key off-season. Kevin Durant and Kyrie Irving will be back next year, and there are roster and coaching decisions to be made. Don't expect Brooklyn to stay quiet this summerfall.
The Jazz beat the Nuggets for the third time in a row, though this one was much closer than the previous two. That doesn't change the fact that this is now a 3-1 series in Utah's favor. Donovan Mitchell made history, joining MJ and Allen Iverson as the only three players to score 50 or more points twice in a playoff series. He led the Jazz with 51, and Mike Conley and Jordan Clarkson combined for 50 alongside him. Those three and Rudy Gobert scored 91.5% of Utah's points. Jamal Murray scored 50 of his own to pace the Nuggets, but they fell short in the second half. Nikola Jokic also contributed 29 points. Denver was a lot stronger yesterday than they were in two blowout losses. It's still hard to see them winning three in a row based on where things stand today. None of that matters if they don't win tomorrow.
Now onto the picks.
Yesterday's Results –
I was back around even on these picks yesterday, and I had a better day overall. Today is going to be a great one, where we really start to dig into the slide I've been on the last two weeks.
Playoff Record: 22-24 on individual bets, 0-4 on parlays -55.82
Total Record: 64-71-1 on individual bets, 5-33 on parlays, -118.35
Today's picks –
The Bucks have covered twice in a row. That doesn't stop here. They're rolling, and late game execution will likely be emphasized after mini Magic comebacks in the last few minutes of the last two games.
Khris Middleton Over 30.5 points, assists, rebounds (-110)
Middleton posted 31 in Game 3. He's still getting his scoring groove back. I like this one.
Khris Middleton Over 2.5 threes (+120)
This is a must-take with this value. Middleton hit three threes in Game 3, and he'll have the opportunity to do it again here.
Bucks 1Q -5.0 (-110) – $20
The Bucks have won the last two first quarters by 12 and 8. I like them to keep that going here.
Russell Westbrook is out again, but the Rockets will go up 3-1 without him. OKC got 98 combined points from Schroder, Paul, Gallinari, and SGA in Game 3, and they still barely won against a Houston team that only made 15 of 50 threes. Rockets win here.
Danuel House Over 2.5 threes (+155)
House has hit three threes in each of the last two games. The value here is good enough to take a chance on him making it three.

I just can't see the Heat sweeping this series. Whether it's hot shooting or a FT advantage, Miami has room to come back to the mean in Game 4. They might not get the job done, but I have faith in the Pacers.
Rockets spread, Pacers spread (+6.5) parlay – 10 to win 25
I like this one a lot.
I can't help myself. Go Blazers. The Lakers won't shoot 24 more FTs again, and LeBron and AD will need to dominate for the second game in a row to pick up a third win. We'll see if it happens.
Good luck everybody. All bets on my end are $10 unless otherwise noted.