Mike Bets #275
6 min read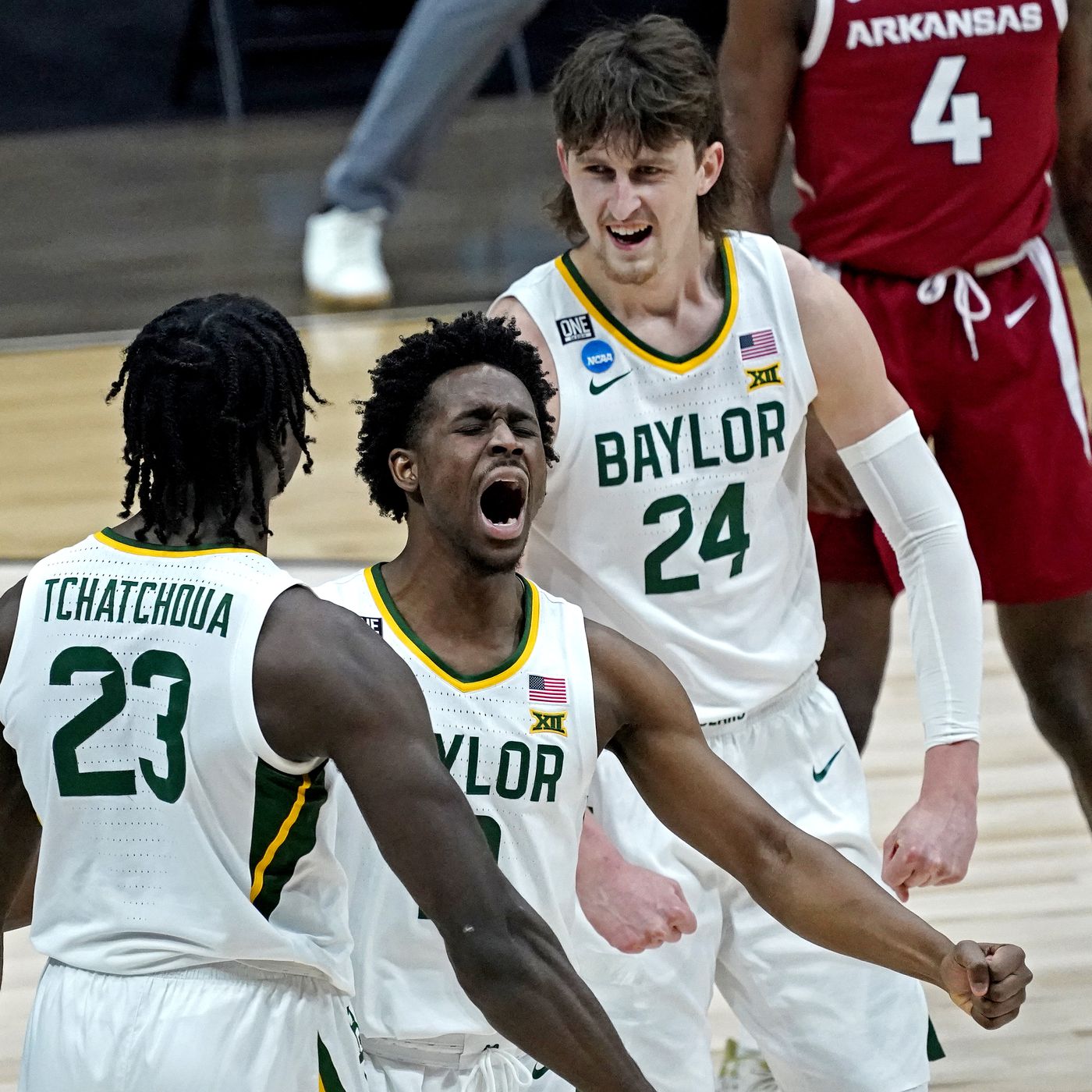 Happy Saturday. Yesterday was not our day with an 0-1 NBA record and an additional parlay loss and a 1-1 CBB record with an additional parlay loss there too. Friday nights are never great as far as basketball goes to begin with, and yesterday's board seemed especially ugly. But we're still in the green on the week, and we bounce back today. Let's find some winners.
TODAY'S PLAYS
NBA record: 131-124-5 ATS (16-33 Underdog ML), 13-16-1 O/U, 3-6 parlay, 0-2 props
The Grizz have won four straight and seven of eight, all by at least eight points. This stretch hasn't exactly been a gauntlet of league powers, but the consistent dominance is impressive regardless. I like them to keep it up against the Hornets tonight. Charlotte broke a six-game losing streak against the Pistons last night, but bouncing off of that to take on the red-hot Grizzlies will be tough. Memphis rolls.
The Pels fell back to 20-21 and a game under .500 when Brandon Ingram plays with a loss to Miami the other night, but they had won four in a row prior to that. They still hold that 10 seed, and this is actually a pretty significant game for potential tiebreakers with the Spurs holding the 1-0 edge in the season series as of this morning. With CJ McCollum getting his first game with New Orleans out of the way against Miami and the Spurs coming off a win last night, I like the Pelicans to win comfortably tonight. San Antonio hasn't won consecutive games since December 20-26.
Toronto has won eight in a row, nine of ten, and four straight by 11+. That's a team to bet on. The Nuggets have lost four of six, and they're vulnerable no matter how well they've been playing with the injuries to MPJ and Jamal Murray.
The Nets have lost ten straight, often in pathetic fashion, and Miami has won four straight by 15+ points. This seems like a good spot to bet on the Heat. The All-Star break can't come fast enough for Brooklyn.
The Warriors have won nine of eleven, but those two losses have come in the last two games. They have some bouncing back to do. The Lakers, losers of seven of their last ten and all-around terrible basketball team, will offer a prime opportunity for that. At home, I think Golden State gets out to a big win tonight.
CBB record: 213-231-5 ATS (31-33 Underdog ML), 1-6 parlay
Baylor found some rhythm again with a win over Kansas State, and I'm still just not sold on Texas, especially on the road, where they're 2-5. I think Baylor makes it happen and stays in touch with Kansas at the top of the Big 12 in this one.
I think Arkansas is the better team. Alabama has shown up for a few big games and not much else this year, and I'm not sure they have this one in them. They were beaten soundly by Kentucky and Auburn in their last two big ones. At the least, the Razorbacks push this one the distance and keep it close.
Creighton has been all over the place this year, but they need these wins to make it to the tourney. Can't afford a loss to Georgetown. Plus, getting someone at -4 v. Georgetown feels like an absolute crime. This shouldn't be legal. The Hoyas are three days away from a two-month losing streak.
A&M has been struggling for air these last few weeks after a promising start, and they might be dealt a pretty decisive blow in this one. Auburn will have plenty to play for after two frustrating performances in a row, and they might just completely run away with this one.
Oklahoma beat Texas Tech last time out but has otherwise really been struggling lately with seven losses in nine games. Texas, Baylor, and Auburn beat them by 14+ during that stretch, and both TCU and Oklahoma State beat them by 9. Kansas stays atop the Big 12 with a big win here.
Chattanooga has been the best team in the Southern all year. They beat Furman, albeit by 2 points at home, already. They can do it again here too. I'll take them at plus odds with Furman coming off of two consecutive losses.
Davidson is 10-1 in A10 play with the only loss coming to a solid VCU team. Rhode Island has been the opposite of solid lately, dropping six in a row. They get smacked around in this one. Davidson has an at-large bid to work towards.
Wake has won seven of eight by at least 8 points, and Miami is just 4-4 in their last eight. The Canes are slipping out of the at-large field, but Wake is far from secure there too with their lack of quality wins. They make a productive statement in this one.
Eastern Michigan has lost four straight and five of six by at least 13 points, and Ohio has beaten everyone they've played in MAC games but Toledo by at least six points. They roll in this one.
Indiana's best road win is either Maryland or Nebraska. Michigan State will be locked in after consecutive losses, and they don't let the Hoosiers pick up a much-needed quality road win. Sparty rolls.
Houston will have all the inspiration in the world after getting trucked by SMU in the second half the other day, and it should be clear by now that I simply don't believe in Memphis. They get murdered tonight.
VCU is prone to the occasional blowout (-20 @ St Bonaventure, -30 v. Dayton), but they've largely been very solid this year. Their worst loss is either Wagner or Chattanooga, and both teams are leading their respective conferences right now. George Mason is solid, but they've also dropped three of four. I'll take VCU at plus odds.
Murray State is 18-1 since Thanksgiving with the only loss coming to Auburn. This line is a little too small.
Marquette had their momentum slowed with a loss to UConn last time out, but they've still won eight of ten. Butler has been more competitive lately, but they're still just 4-9 in Big East play. I don't see them hanging too closely with a Marquette team looking to bounce back.
Toledo beat NIU at home by 31. Think they can manage a 13-point win on the road.
The loss to Virginia in the middle was brutal, but Duke has won three of four by at least 14 points. They can run away with this one against a BC team with seven losses of at least 9 points on the year. They've been blasted twice by UNC, a team Duke just beat by 20.
Go Blue. One more win here and we're sitting pretty heading into a crucial closing stretch.
This is a crucial spot for SMU after they came back to beat Houston. That was the premier win they needed, and now they need to avoid the bad losses on the rest of their schedule. An ECU team that lost to Houston by 43 a few weeks ago certainly qualifies.
Notre Dame hasn't lost to a team other than Duke since January 15. A Clemson team that's just 3-8 since the calendar flipped to 2022 won't be the one to change that. I'll take the Fighting Irish at plus odds.
Tulsa is 1-10 in AAC play. I don't see them beating Cincinnati.
USC against top 25 teams –
9-point loss to Arizona
That's it. The Trojans just haven't been tested much, and they've lost to teams like Oregon and Stanford and been pushed by teams like Washington State and Colorado when they've been given even small tests. This is a really small line, and the Bruins cover it easily.
It's Bryant time. Let's ride.
PARLAY (ALL MLs): Baylor, Creighton, Auburn, Villanova, Kansas, Dayton, Davidson, Wisconsin (+668)
PARLAY (ALL MLs): UNC, North Texas, Ohio, Michigan State, Houston, Murray State, Kentucky, Marquette (+1110)
PARLAY (ALL MLs): Toledo, Belmont, Duke, Tennessee, Richmond, Arizona, UCLA, Cincinnati (+452)
NBA/CBB PARLAYS: 4-8
PARLAY (ALL MLs): SMU, Wichita State, Wyoming, Washington State, Grizzlies, Bulls, Heat, Warriors (+355)
Let's have a Saturday.