Mike Bets #290
4 min read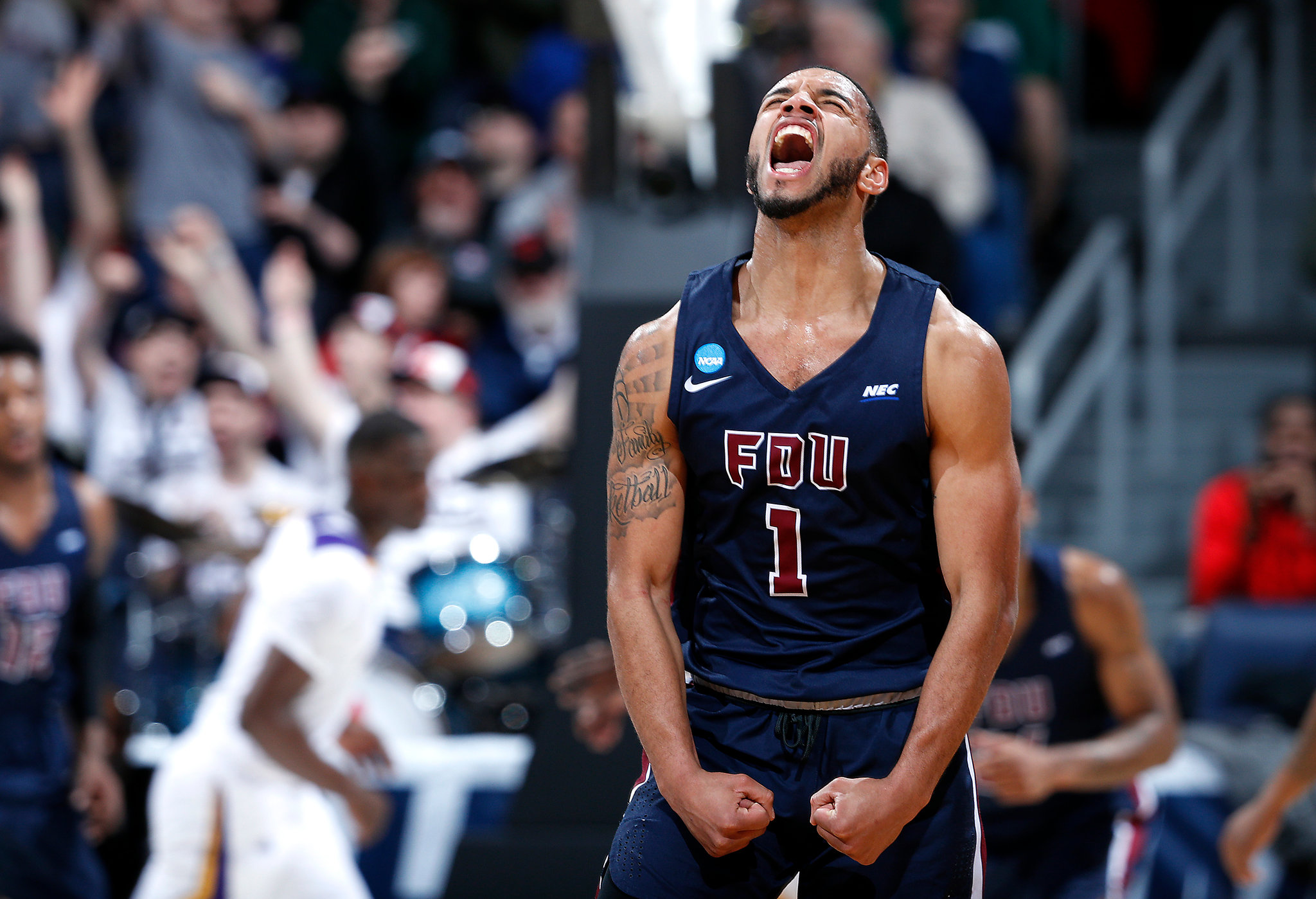 Happy Monday. Yesterday was a decent enough finish to a great week. I went 2-2 on both CBB and NBA picks and then lost on the cross-league parlay. That's a slightly negative day, but it's essentially a wash. We avoided further slippage after Saturday's disappointments. Now comes the hard part – repeating the highs of last week. Let's get after it.
But first, March Madness is officially here on February 28. The NEC tournament kicks off tonight with a first round matchup between Fairleigh Dickinson and Central Connecticut, and even though I spelled Fairleigh without the first "i" the first time and can't figure out why Central Connecticut doesn't have a State at the end, I'm pumped. Throughout the next few weeks, I'll be posting all of my full conference tournament predictions the morning each one starts. It's time for some bracket prep.
NEC Tournament
Round 1 (Feb 28)
9 Central Connecticut @ 8 Fairleigh Dickinson – Fairleigh Dickinson wins
Round 2 (March 2)
8 Fairleigh Dickinson @ 1 Bryant – Bryant wins
7 St Francis PA @ 2 Wagner – Wagner wins
6 Sacred Heart @ 3 LIU – LIU wins
5 St Francis BK @ 4 Mt St Marys – St Francis BK wins
Semis (March 5)
5 St Francis BK @ 1 Bryant – Bryant wins
3 LIU @ 2 Wagner – Wagner wins
Final (March 8)
2 Wagner @ 1 Bryant – Bryant wins
TODAY'S PLAYS
NBA record: 145-140-6 ATS (18-35 Underdog ML), 13-16-1 O/U, 4-6 parlay, 0-2 props
The Cavs haven't been terrible without Darius Garland, coming in at 7-6 overall. The Timberwolves lose some of their bite on the road too; they're just 3-9 away from home against teams in the top six of either conference. Cleveland's offense is definitely at a disadvantage with ball handlers on the shelf, but they don't rely on that offense all that much anyway. Getting more than a possession-worth of points seems like a little too much here.
The Raptors have been embarrassed in both of their games since the break. A game against the Kyrie-less Nets offers a pretty decent opportunity to bounce back. Brooklyn is 3-11 in their last fourteen home games. Toronto gets it done tonight.
The Heat have won eight of nine, and they can gain a full two game advantage at the top of the East with a win here. I think they make it happen. The Bulls are 34-8 against teams in the 7 seed or lower across both conferences – and 5-14 against teams in the 6 seed or higher. They do generally keep things close, but this line is small enough to take.
The Hornets lost an overtime battle with the Pistons yesterday that saw five players play 33+ minutes and three play 38+ minutes. The Bucks have a slump to bust out of, and they do it tonight.
CBB record: 272-299-5 ATS (43-44 Underdog ML), 7-23 parlay
All of Wyoming's issues have come away from home this year, where they're 10-5. In their own building, they're a sparkling 13-0 with wins over Boise State, Colorado State, and Northern Iowa. At plus odds, I'll take them to add one more win. If they knock off the Aztecs, who are just 3-5 in true road games, they'll keep pressure on Boise at the top of the Mountain West.
Outside of the outlier that was a blowout loss to Minnesota about ten days ago, Northwestern has lost just one game by double digits – a 60-80 loss in West Lafayette. Iowa has been rolling lately, but I'll still take the Cats to keep this one relatively close.
This is a must-win for Baylor as they seek to keep the pressure on Kansas at the top of the Big 12, and I don't think they have too much trouble. In their last nine games, Texas has three losses and four wins of 3 or less points. They're beatable at home, as Texas Tech showed just last weekend.
Conference Tournament record: 0-0 ATS (0-0 Underdog ML)
Both teams ended up 5-13 in conference play with some of those games resulting through covid cancellations. Getting home court is massive for FDU; they're 1-16 on the road while Central Connecticut is 3-14. FDU closed the season with two wins in their last five, and they also beat Central Connecticut by 20 at home, 11 more than Central beat them by in the reverse matchup. I like them to move on in this one.
NBA/CBB PARLAYS: 4-14
PARLAY (ALL MLs): Bucks, Raptors, UNC, Iowa, Texas Tech, UCLA (+275)
Let's start the week off right.