Mike Bets #292
5 min read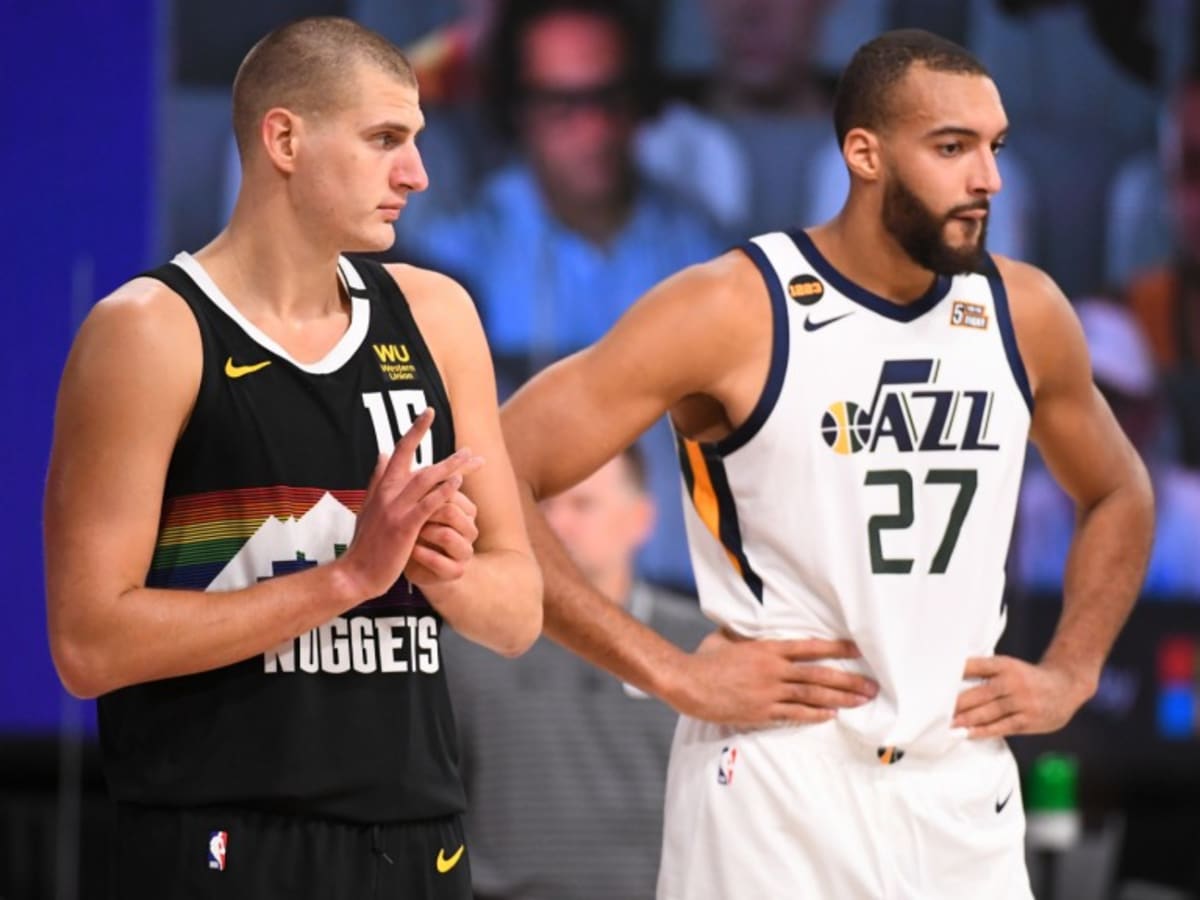 Happy Wednesday. Yesterday was an electric showing with a 1-1-1 NBA record, an 11-3 CBB record, and a 1-3 parlay record. The lay that hit? +1770. That'll make a week. We're flying high. Let's keep this thing rolling. Tonight, the Ohio Valley and Big South tournaments kick off, and we'll also get the second round of the NEC tournament. Predictions first, and then today's plays.
For the sake of spacing, I moved all conference tournament predictions to their own article instead of creating a continually growing list here. That article will be updated throughout the next ten days, and I'll always have the link here.
TODAY'S PLAYS
NBA record: 149-142-7 ATS (18-35 Underdog ML), 13-16-1 O/U, 4-6 parlay, 0-2 props
The Jazz beat the Rockets by 34 shortly before the break, and they'll have more rest heading into this one after Houston lost last night. Take Utah to roll.
Since the break, the Thunder have lost two of three by 20+, and the Nuggets have two wins of 18+ in three tries. Throw in the fact that Dort, Giddey, Williams, Jerome, and more are out for OKC, and Denver becomes the play.
The Pels are 2-0 with both wins coming by 15+ since the break, and I like them to keep that going here. Sacramento isn't playing bad basketball right now after a 5-6 February, but they won't have enough to keep up with the new-look Pelicans in this one. New Orleans has a play-in spot to secure, and the Lakers and the 9 seed are just two games ahead of them.
The Bucks shook off some struggles with a dominant win over the Hornets last time out. I think they keep that momentum rolling tonight. A win here gives them a tie in the season series with Miami and helps them keep contact with the top of the conference. At home, they get the job done.
CBB record: 284-305-5 ATS (46-46 Underdog ML), 8-26 parlay
Xavier has lost four in a row and six of seven, and they lost by 13 at home to St John's two weeks ago. With this one being played in St John's building, I see no reason to pass up on this line.
Davidson has won their last three by 20+ and their last four by double digits after a disappointing loss to Rhode Island. George Mason is just 4-7 on the road, and they struggle to keep up on this one as Davidson clinches a share of the A10 title.
St Louis is simply the much better team here. They're 19-10 (10-6) in comparison to Rhode Island's 14-13 (5-10). They've had their issues on the road, but this line is small enough to take.
Notre Dame has won eleven of thirteen and can keep hopes of a share of the ACC title alive with a win here. With FSU 2-8 in their last ten, I would side with the Irish. They take care of business in this one.
This is a tiny line for Marquette-DePaul. Take it.
Auburn is in dire need of a bounce back for both SEC title hopes and tourney seeding, and that seems like bad news for a Mississippi State team that's 2-5 against ranked teams with both wins coming multiple months ago. I like Auburn to roll tonight.
Miami can't afford a loss like this if they want to feel safe on Selection Sunday, and they've taken care of business against the bottom of the ACC with the exception of two one-point losses to Florida State. Boston College is 2-6 in ACC play against teams with a positive conference record, and they fall to 2-7 after this one.
Wake Forest is 15-2 at home this year, and four of their last six home games have ended in double digit wins. Against an NC State team they beat by 18 on the road, they shouldn't struggle to make it five in seven.
Wyoming has lost three of five, including a slip-up against New Mexico, but they're still 23-6 with two Power 5 losses and three more coming to likely Mountain West tourney teams – Boise, CSU, San Diego State. They're probably safe for their own at-large berth regardless of how this game goes, but why take any chances? They should beat a UNLV team that's solid but not on the tier of the top MW teams.
PARLAY (ALL MLs): St Johns, Iowa State, St Louis, Notre Dame, Marquette, Miami FL, Auburn, Wyoming (+7024)
PARLAY (ALL MLs): Davidson, Alabama, Arkansas (+121)
Conference Tournament record: 3-3 ATS (1-1 Underdog ML)
UNC Asheville beat Charleston Southern by 19 and 23 this year, and Charleston Southern has lost four of their last six by 11+. Asheville should roll in this one.
I have Presbyterian winning this one, so I'll ride. They beat Campbell in their only match-up this year, and their last fourteen games of the season featured four wins and eight losses of 5 or less points. All ten losses were by single digits. I like them to keep this one close against a Campbell team that went 2-4 in their last six games.
It's Bryant time. Let's ride.
I have St Francis winning this one as well, so I'll ride the spread. They closed the season on a 6-6 run and split their series with Mt St Mary's, who has won just twice in their last seven games. I don't see them running away with this one.
State is 2-0 and +21 in this season series, so I like them to cover here. Both teams are playing decently well with 4-3 finishes to the season, which means the season series should hold the weight.
I have Tech winning this one, so I have to take the -1 spread. There aren't many ways to split these two teams. They both won five of seven to close the season. They also split their season series with the road team narrowly winning each game. Peay was just +34 in their five wins down the stretch compared to Tech's +58, so I'll lean Tech.
NBA/CBB PARLAYS: 5-15
PARLAY (ALL MLs): Pelicans, Jazz, Bucks, Nuggets, Seton Hall, Alabama, Wake Forest (+284)
Let's have a Wednesday.