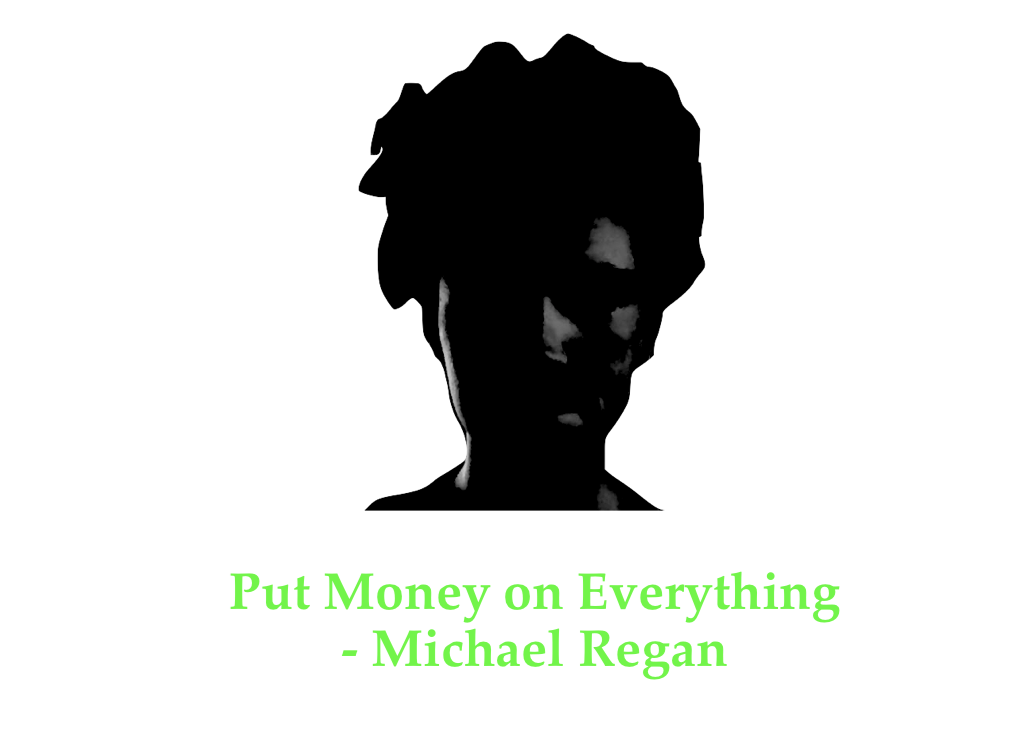 Let the odds roll where they may, but may that be in our favor today and everyday. For we enter into the ring each morning with renewed hope, and it hurts the soul to leave with that hope crushed. Grant us the control to know when a bet has lost, for the temptation to jump into a hole that never stops is often too strong to stop by ourselves. Bring us towards the light that shines on the winners, and deliver us from the misfortune of being wrong without end. Amen.




The Gambling Prayer

What happened in yesterday's games?
The Bucks closed out their first round series with a win over the Magic. It wasn't a blowout, but they were in control for much of the game. Giannis led the way with 28 and 17, and Khris Middleton posted 21 points, 7 assists, and 10 rebounds in his best game of the series. The Bucks are rolling into the second round, where they will face the Heat.
The Rockets ran all over the Thunder in Russell Westbrook's return to take a 3-2 lead in the series. James Harden led the way with 31, and Robert Covington and Eric Gordon combined for 42 in support. Westbrook went for 7 points, 7 assists, and 6 boards in his first game of the playoffs. Dennis Schroder led the Thunder with 19 even though he was ejected in the second half alongside PJ Tucker. It's not clear if either will face further punishment from the league, but the Rockets are in a good position either way.
The Lakers overcame a spirited effort from CJ McCollum and the short-handed Blazers. McCollum and Carmelo Anthony combined for 63, but it wasn't enough. The Lakers pulled away with a big run in the last few minutes, and they won by 9. LeBron and Anthony Davis combined for 79 points, 14 assists, and 19 rebounds in a massive effort that will send the Lakers into the second round with some momentum.
Today, the Jazz and Clippers will look to advance while the Raptors and Celtics begin their second round series. My preview for that series is here – http://statpadders.com/?p=1398.
Yesterday's Results –
I actually had a decent day yesterday, hitting on two spreads and getting a push with the Bucks-Magic game. The Rockets-Thunder over was nowhere close, but I'll take 2-1-1 at this point. We build on that progress today.
Playoff Record: 30-32-1 on individual bets, 0-5 on parlays -74.12
Total Record: 72-79-2 on individual bets, 5-34 on parlays, -136.65
Today's picks –
Game 1 can be a little tough to call before everyone has settled into the series, but I like the Raptors to start off with a win here. They were more impressive in the first round (albeit against a less impressive team) and they have the experience edge. They take care of business in this game.
Clippers-Mavs Over 238.5 (-110)
I stopped betting on the spread in this series a while ago. I have no idea if the Clippers are going to win by 10, even with Kristaps Porzingis sidelined. What I do know is that both of these teams score with the best of them. The over should hit again.
Denver needed a massive second half effort from Jamal Murray to keep the series alive in Game 5. I simply don't think they can do it again. The Jazz have been the better team in this series, and they close it out here.

Jazz, Clips, Raps ML parlay – 10 to win 24
Me placing this parlay means that it's doomed to fail, but I'm going for it anyway. I like all three of these teams today.
Good luck everybody. All bets on my end are $10 unless otherwise noted.